Purpose-built to provide great audio and mic quality for those working from home, the Jabra Evolve2 30 is a fantastic addition to the Danish brand's impressive line-up of business-centric headphones.
We've always been impressed with Jabra's more lifestyle-focused products like the Elite series, so let's find out if its newest business offering fares as well.
Design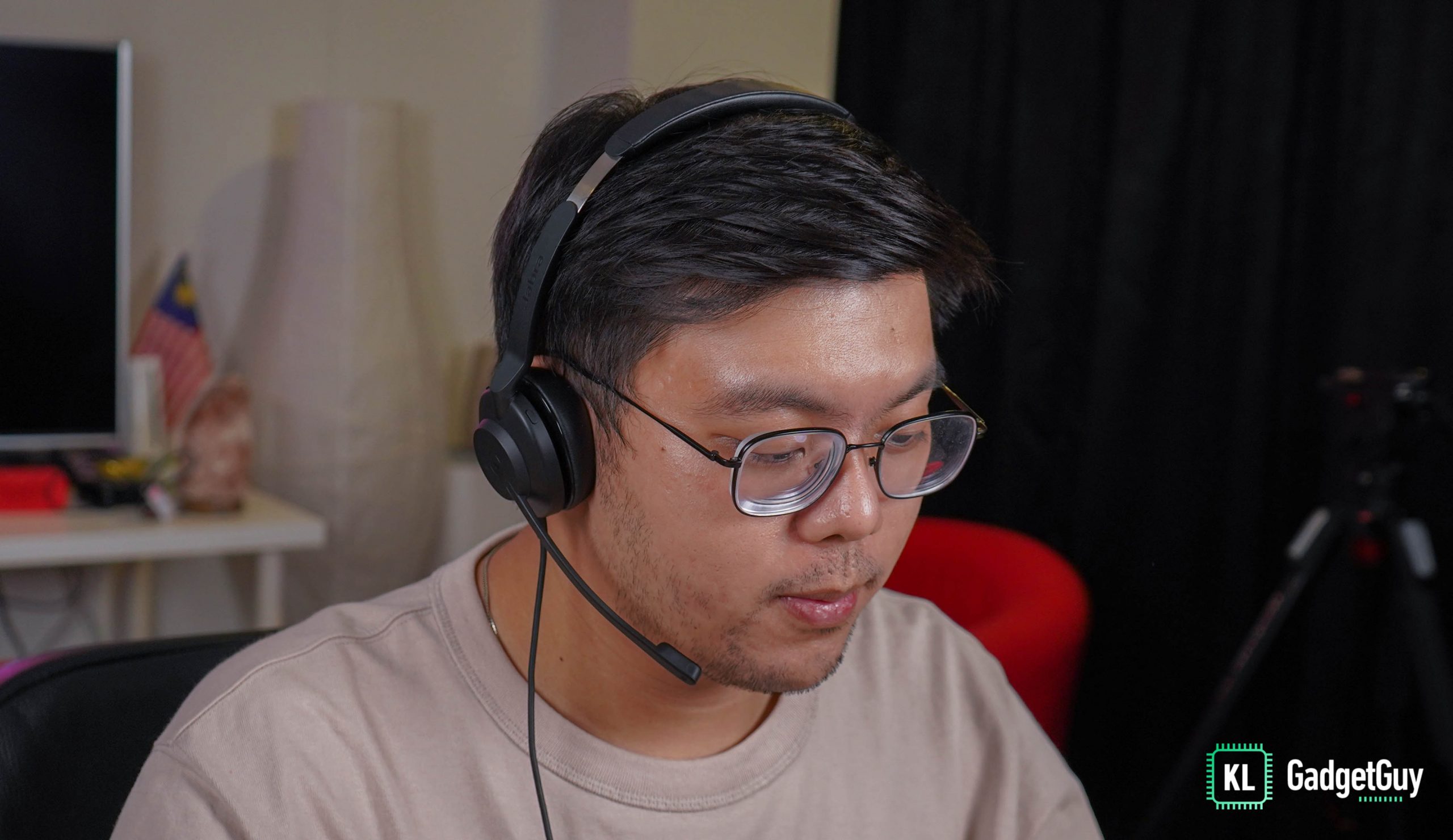 Its unassuming aesthetics and slight build is purpose-built for the office environment – the plastic chassis and earcups feel premium, while stainless steel adjustment sliders break the monotonous all-black façade. 
On our hands is the stereo variant of the headphones, and it weighs just 125g; meanwhile, the mono option weighs even lighter at just 92g. Its lightweight build is important considering it'll spend hours on the heads of busy office/WFH folk.  
Comfort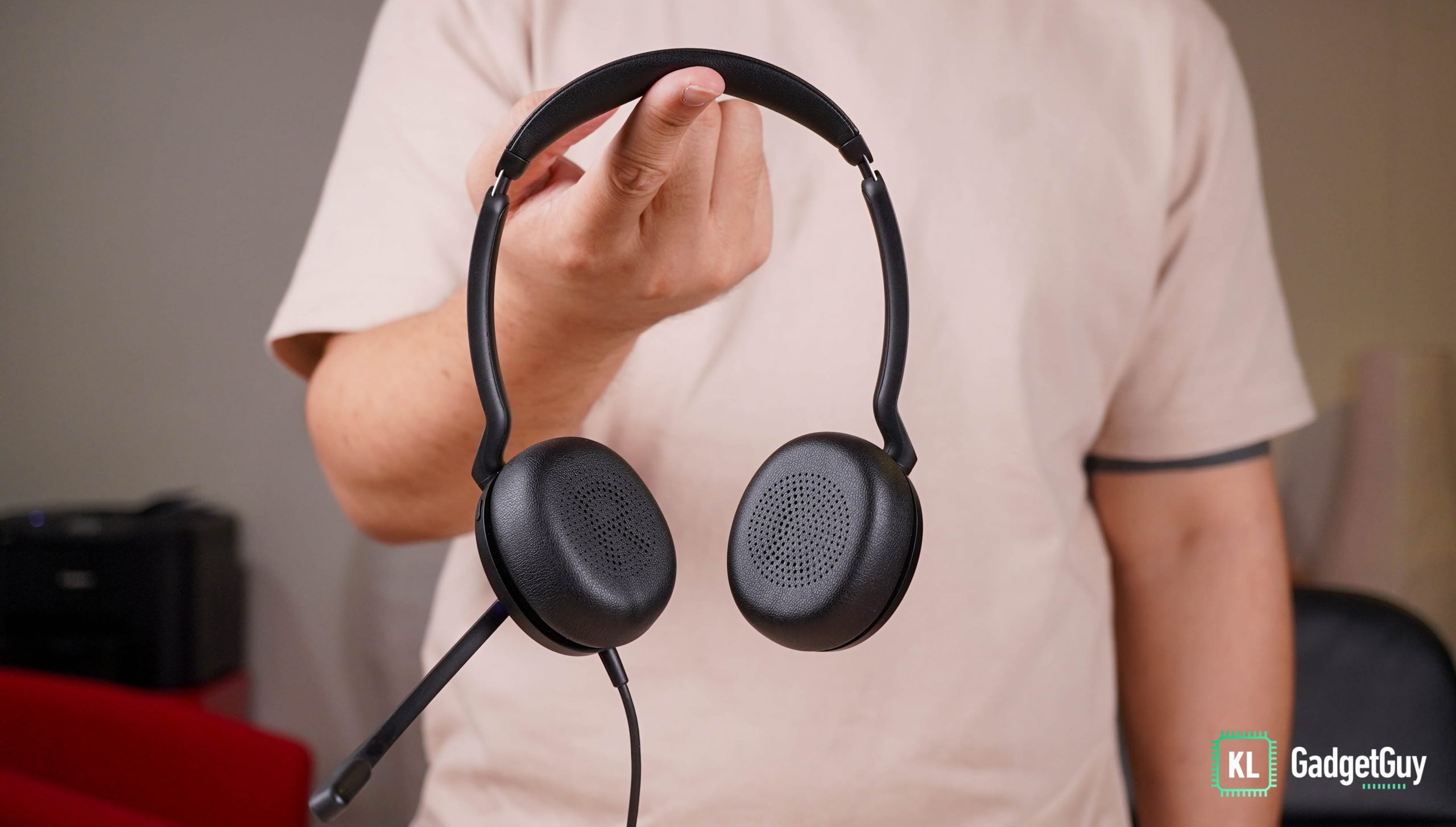 Arguably the headset's only downside in the comfort department come by way of the foam ear cushions that are covered with leatherette – it felt warm on my ears even after just half an hour of usage, which is not ideal at all. I find myself removing the headphones periodically in order to cool off. 
On a positive note, the cushion is soft and doesn't chafe the ear. Also, the headset fits snugly enough on your head without feeling suffocating tight – even on my large head. 
Audio performance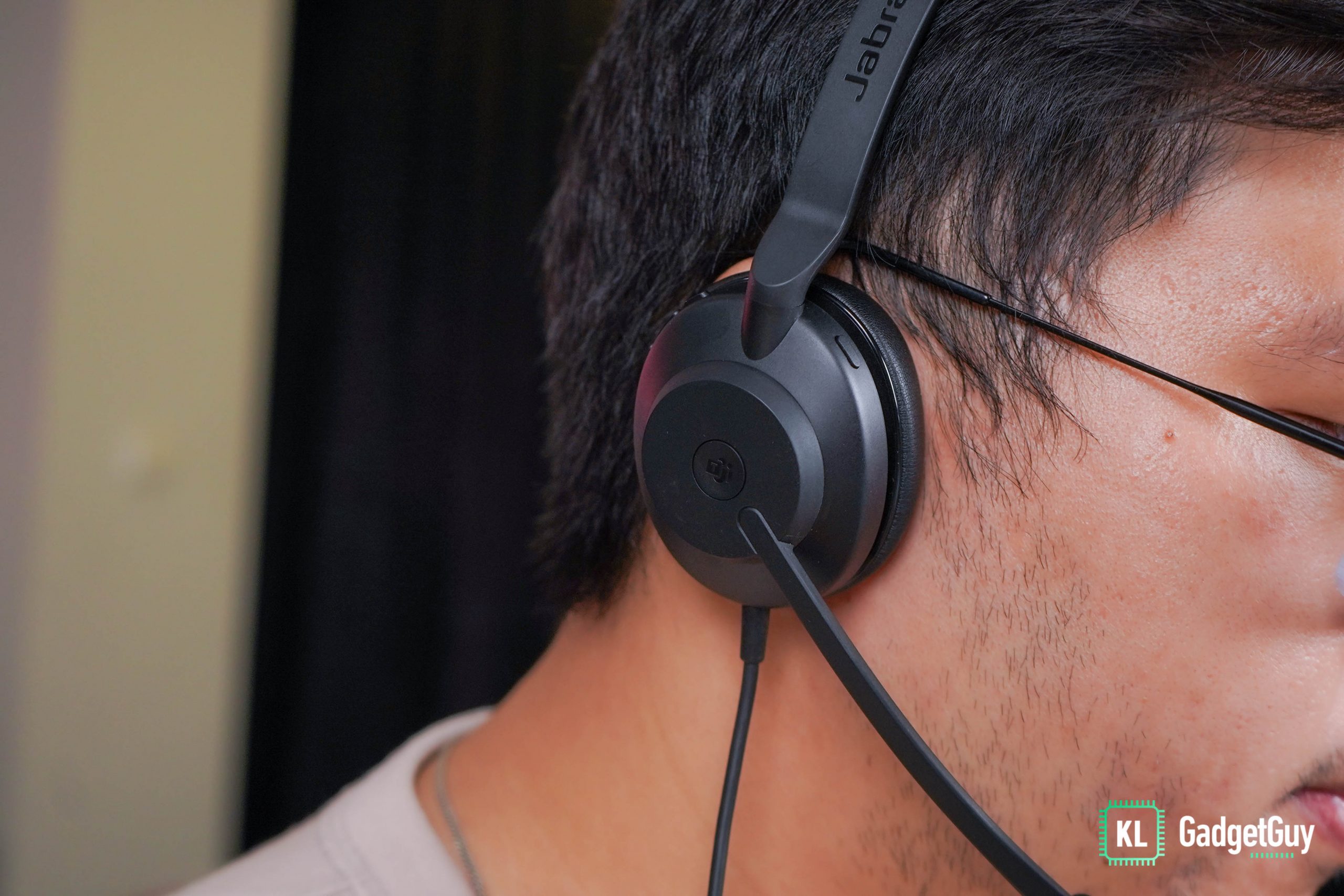 Despite being a business-focused headset, the Evolve2 30 delivers impressive audio performance thanks its 28mm drivers and well-tuned sound signature – I find vocal-heavy tunes to sound the best with these headphones thanks to its lush and balanced soundscape.  
Meanwhile, its weaker low frequency production mean that bass-heavy tunes don't sound the best here. That's not to say the Evolve2 30 can't handle dance music – in fact, light house and lo-fi tunes sound pretty good! 
On top of that, the device doesn't crackle at high volumes, which is useful considering the device doesn't offer ANC, or adequate sound cancelling for that matter. I suppose that's the nature of office-friendly headphones, since you're supposed to be able to hear your peers calling out your name. 
Mic performance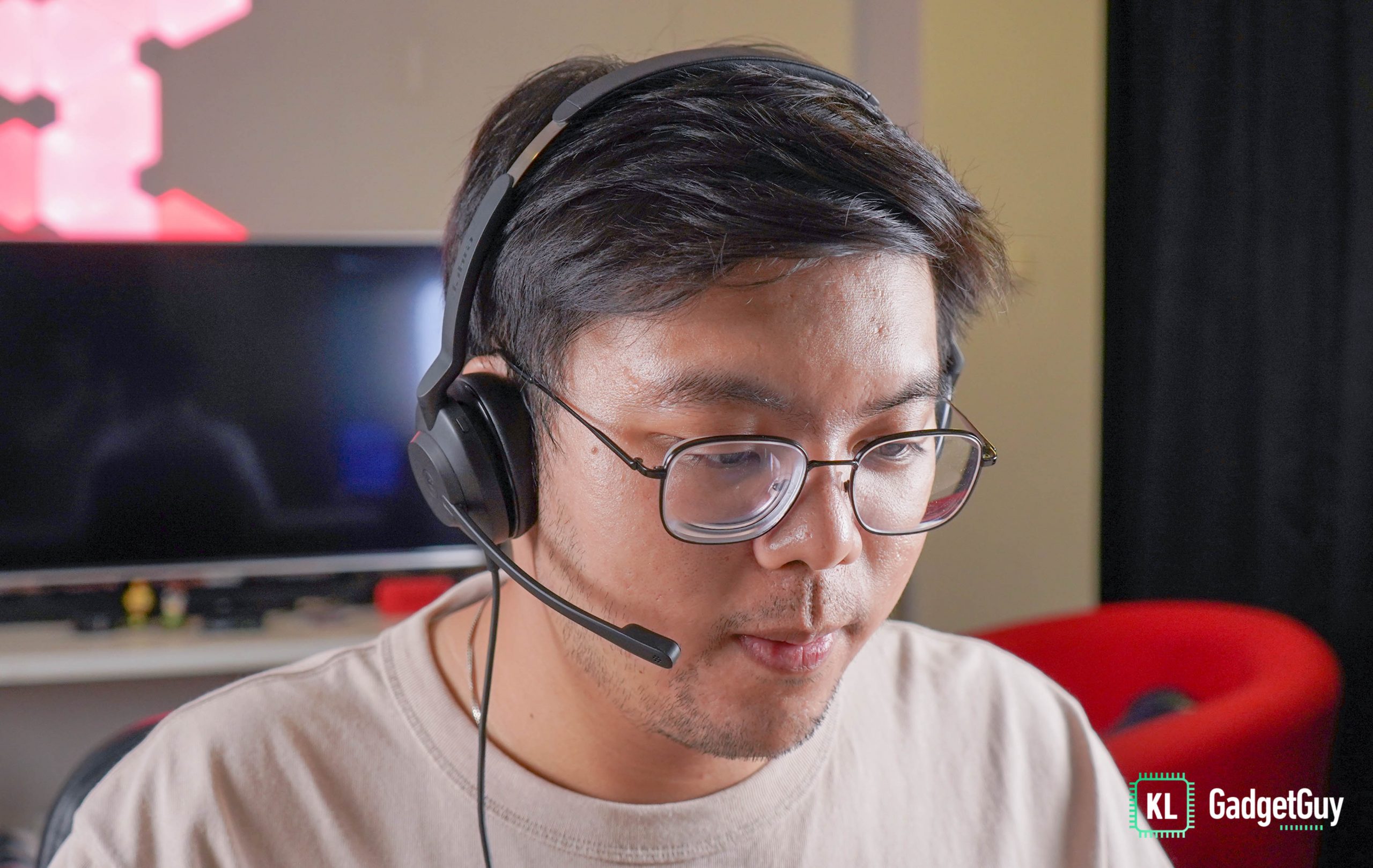 The Evolve2 30 features a retractable mic which uses a 2-microphone audio system to capture voice and reduce external noise.  
I'm glad to report that the mic works as advertised – voices get delivered clearly, with strong high and mid frequencies. 
I also did a few voice recordings in the KLGG office with constant typing, and whirring of PC/laptop fans happening in the background – the mic does splendidly to keep all that noise is to a reasonably low level.  
Features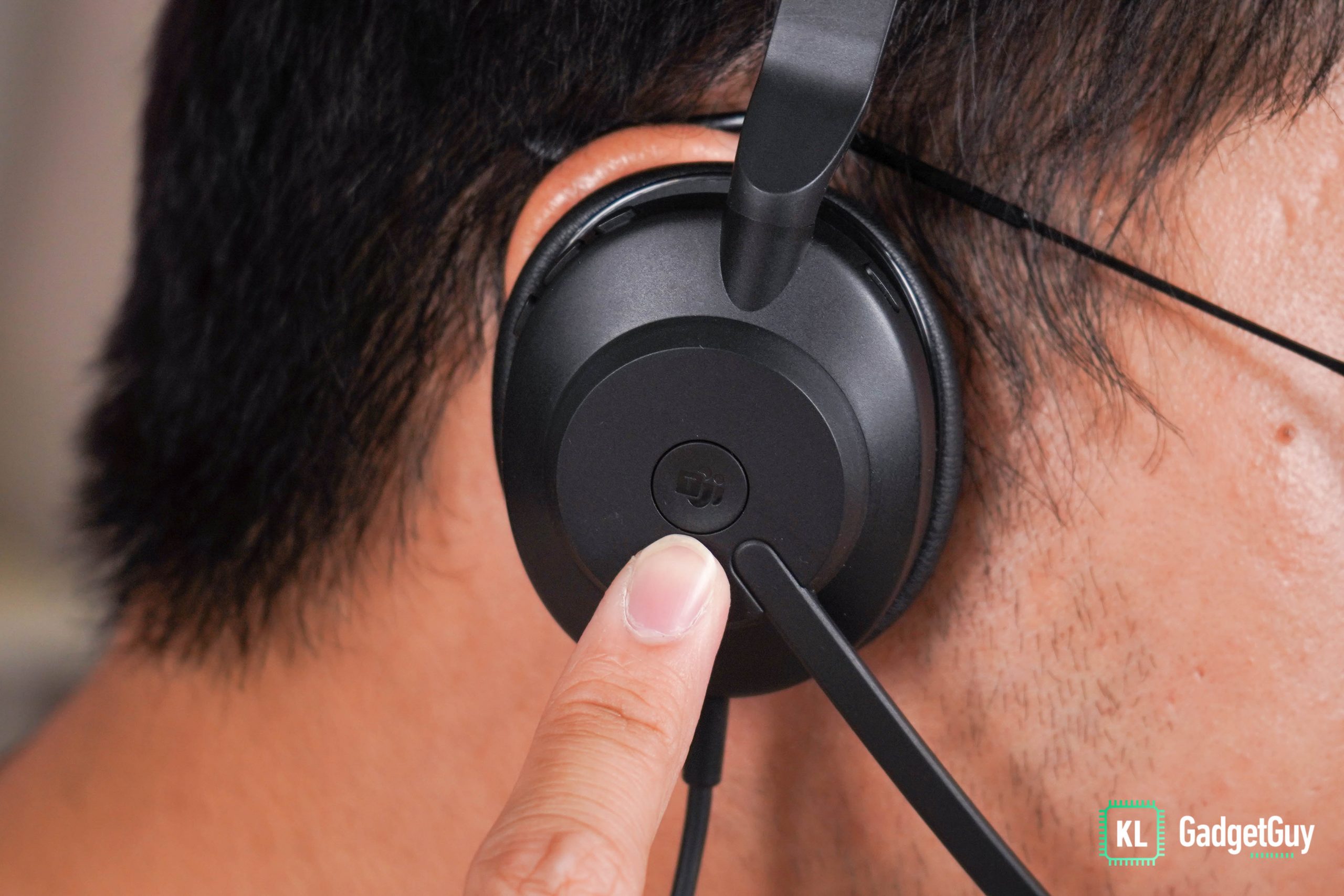 This particular model of the Evolve2 30 is certified for Microsoft Teams, meaning it comes with a few features dedicated to the platform. 
The device is selected automatically as your audio input and output when you boot up Teams; and a button on the right earcup lets you answer/end calls, or open up notifications from the platform.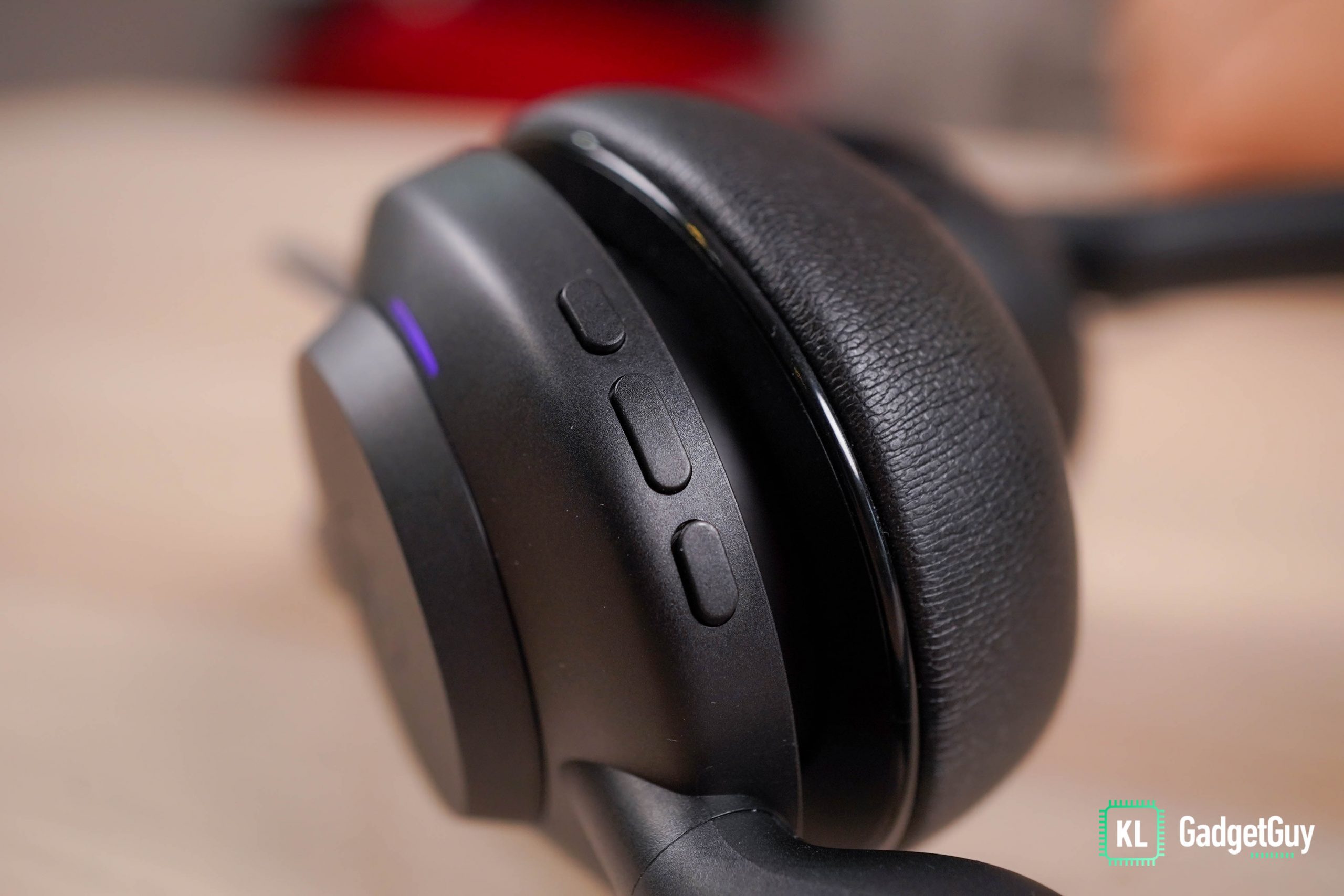 Also on the right earcup are media playback buttons, a volume rocker and a mute/unmute button as well. You get a couple of LEDs that light up in purple when it's ready to be used with your Teams program. The same colour flashes when there's a meeting ready to join, or a missed call and voicemail to attend to. 
The light flashes green when you have an incoming call – this is useful when you don't have the headphones on, giving you non-intrusive but effective visual alert.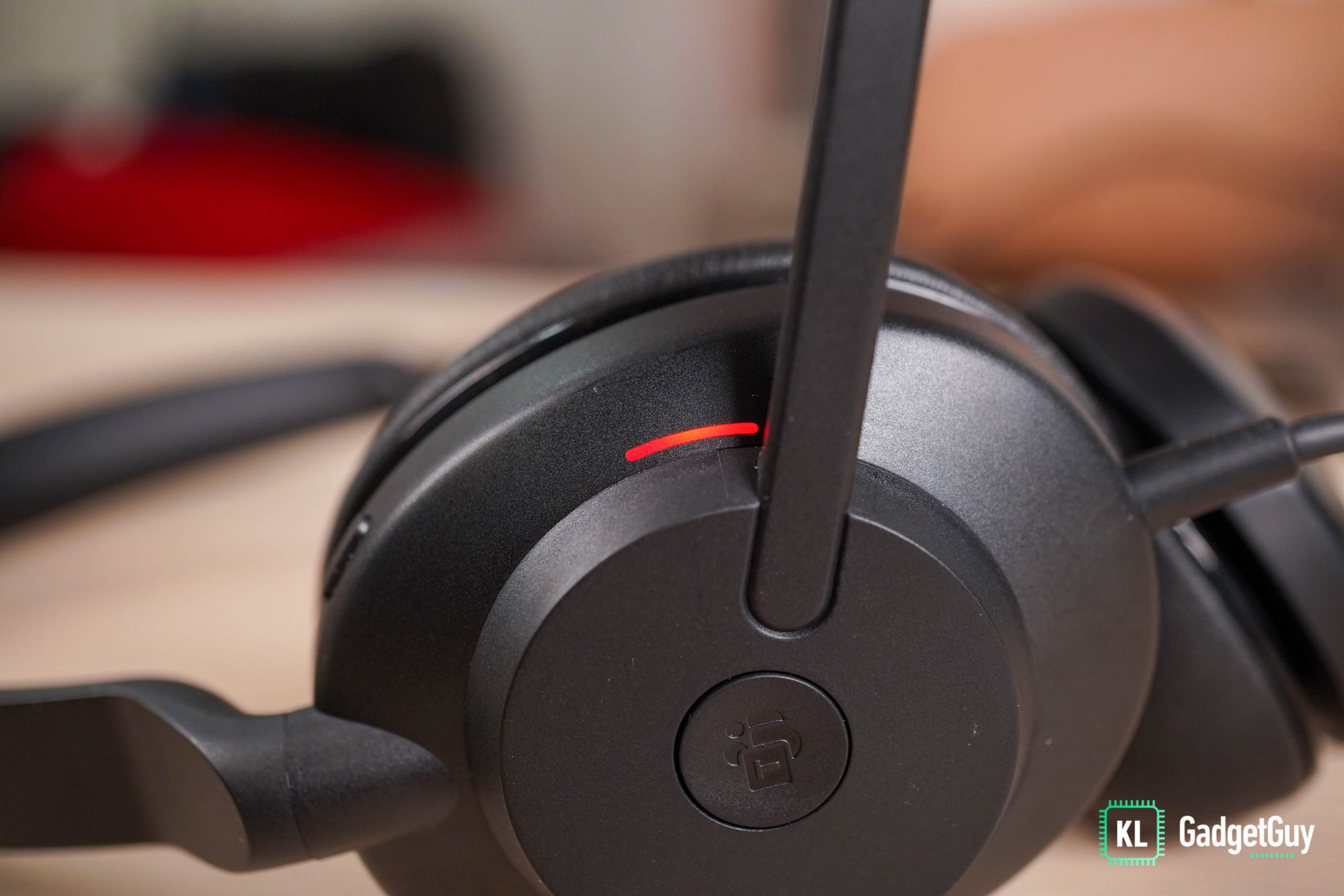 Arguably the most important LED colour is red – this indicates to your colleagues around you that you're in a conference call – so, no Karen now's not a good time to talk about your new keto diet. 
The headset uses a USB Type-A connection, which is useful if your organization uses computers with no soundcards. 
Software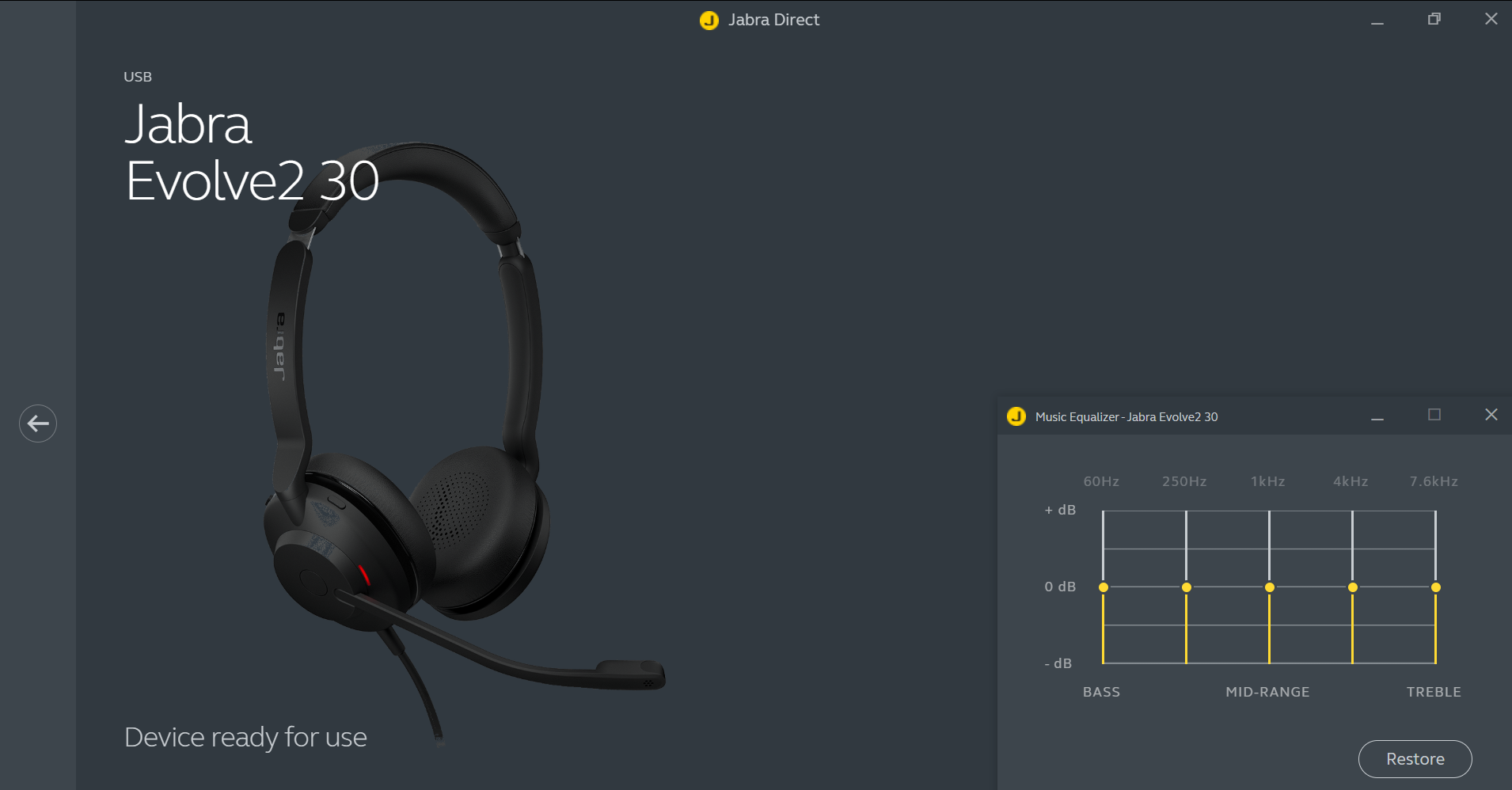 You can download the Jabra Direct software on your PC and utilize its built-in equalizer to tweak the the audio performance a bit.  
You can also change the type of loud audio protection you want – think Basic PeakStop protection, IntelliTone average daily audio exposure, and the Australian acoustic safety guideline (G.616). 
Verdict

 
There's no doubt that the Jabra Evolve2 30 is made for the office environment with its good mic performance, classy styling, and lightweight build; but the device also does a fantastic job at delivering music as well. 
This would be the catch-all productivity and media headset only if it supported Bluetooth capabilities. Also a downside is the ear cushions that tend to get warm quickly.  
But for RM550 for the stereo variant, and RM480 for the mono option, the Evolve2 30 is fantastic value for individuals, and organizations alike. 
Visit their website here to find out where to purchase. 
The Good
Lightweight build
Office-friendly deisgn
Good mic quality
Impressive audio performance
Useful Microsoft Teams features
The Not So Good
Ear cushions warm the ears fast
No Bluetooth option