If you have always wanted to respond to WhatsApp messages on your iPad like you do on your computer without downloading a third party app, the time has finally arrived as a beta version of WhatsApp for iPad has been spotted in the TestFlight app, which is an app on iOS and iPadOS devices that distributes beta version of apps for testers.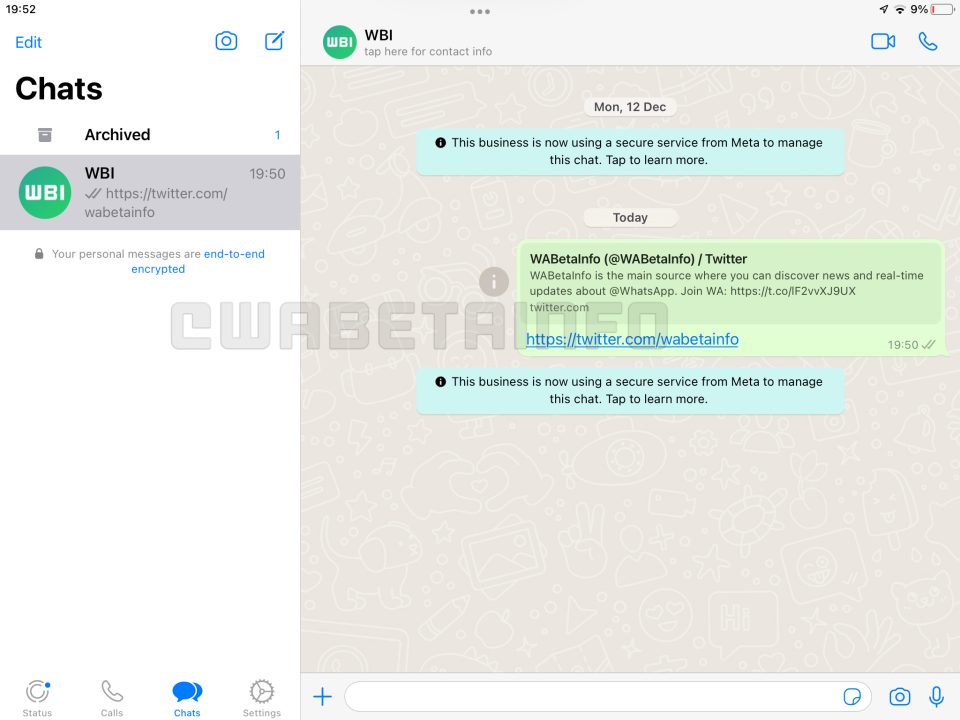 According to screenshots posted by WABetaInfo, WhatsApp for iPad is expected to have similar features as the desktop app, and instead of using a different phone number on your iPad, it can only be used as a companion device where you need to scan a QR code on the main WhatsApp device. Nonetheless, this is still very convenient for users who mainly uses iPad as their computers.
Companion mode on WhatsApp was announced five months ago, where users can be logged into four devices simultaneously and continue to receive messages and calls even if the main device is offline.
No release dates have been confirmed by Meta on WhatsApp for iPad, but if we were to make some assumptions, we might actually see it released as soon as early next year.