As DDR5 gets widely adopted in mid-high end PC builds, we are now spoilt with more choices from memory makers and this time, we have got the XPG Lancer DDR5 in the labs for testing and to our surprise, this decent spec RAM doesn't come with RGB, which will be an absolute favorite to those wants to keep a system with minimal RGB lighting (I mean it's hard to avoid them these days isn't it).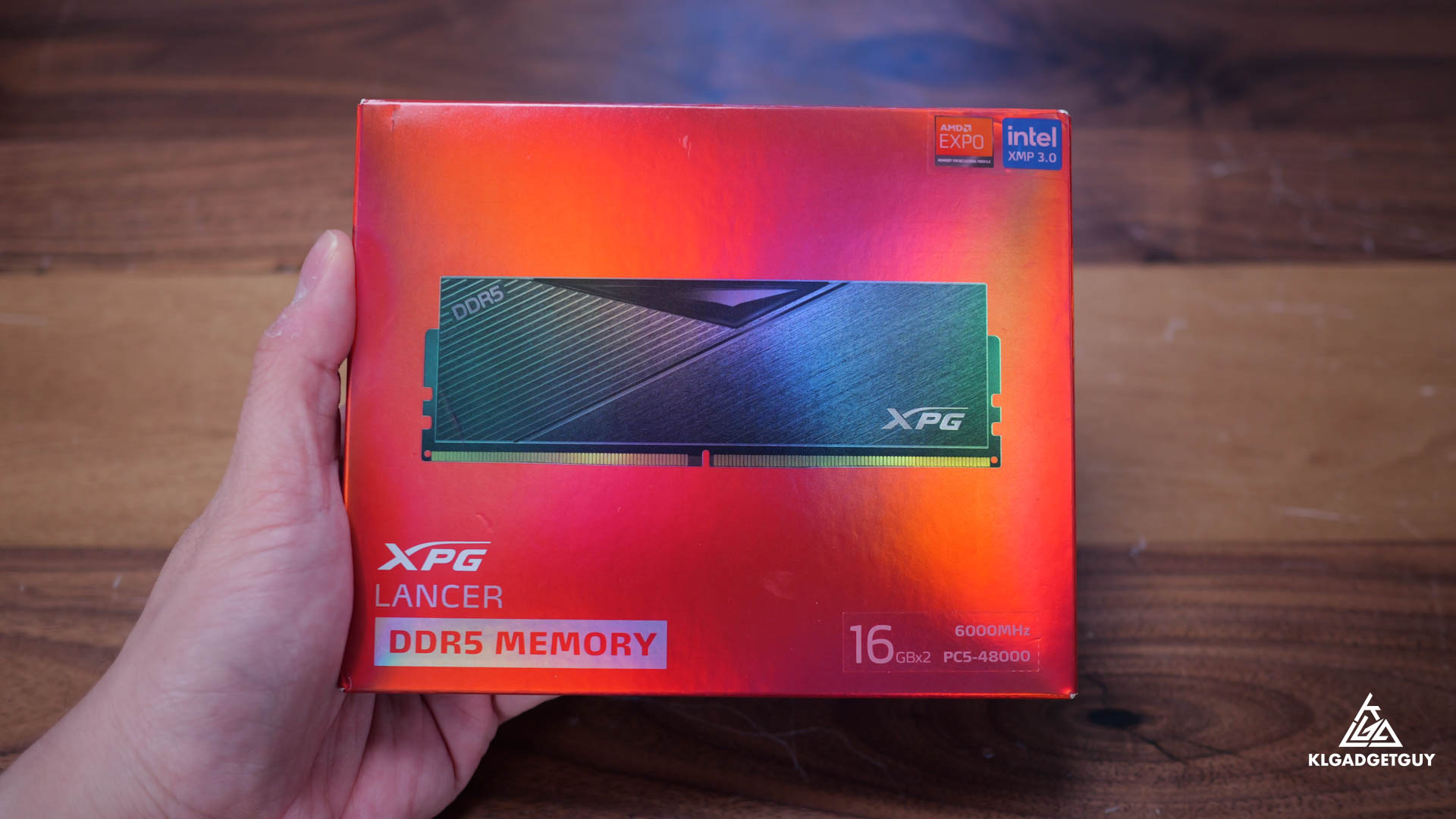 The XPG Lancer DDR5 comes in the familiar shiny red color XPG box, the kit we received is a 32GB kit that supports DDR5-6000 with Intel XMP 3.0 or AMD EXPO enabled, it also has a decent timing of 40-40-40-76, which you should obviously enable in the BIOS the first thing you boot up your computer.
The design of the heat spreader is similar to the Lancer DDR5 sans the RGB lighting, you get the signature XPG stripe geometry design that looks really nice, and aside from the black color model we got, the Lancer DDR5 is also available in a white heat spreader to match a white color build.
Test System Specifications
CPU: Intel Core i7-12700K
RAM: XPG LANCER DDR5 16GB X 2 6000MT/s
Storage: Crucial T700 1TB PCIe 5.0 SSD
GPU: AMD Radeon RX6900XT
Motherboard: Asrock Z790 Steel Legend
Power Supply: FSP Hydro PTM Pro 1200W
Chassis: HYTE Y40
Synthetic Benchmarks – AIDA64
By default, the XPG Lancer DDR5 runs at DDR5-4800, and we had no issues enabling Intel's XMP on our motherboard's BIOS settings, XPG has also set the voltage to be at 1.35V, which is the usual stable voltage for running at overclocked frequencies.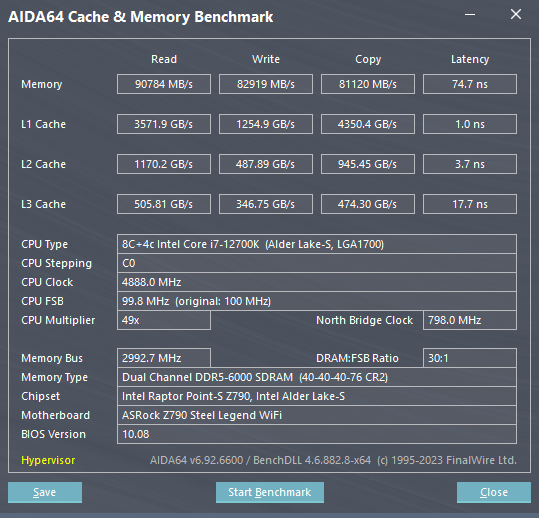 Running at 6000MT/s at AIDA64 benchmark, we got a pretty nice score of over 90.7 GB/s in read, 82.9 GB/s in write, 81.1 GB/s in Copy and a latency of 74.7ns, the latency is especially impressive considering it is running on CL76, which back in our previous Crucial DDR5 RAM review, our DDR4-3200MHz system clocked around 70.1ns.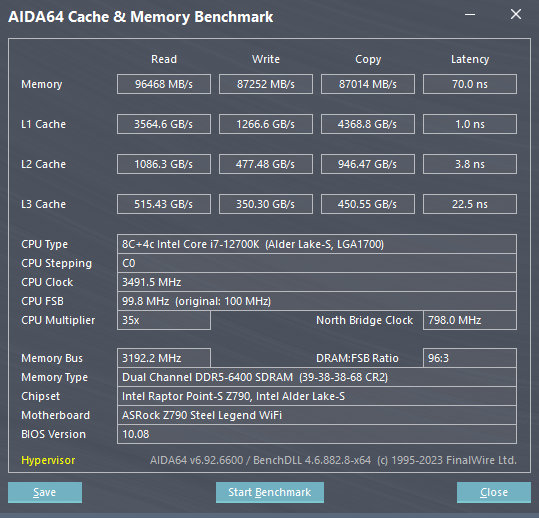 Of course, things won't be fun without overclocking the RAM, while we didn't find any significant performance improvements when we tried to lower the timings at the same XMP frequency, we did a minor overclock to 6400MT/s with a slightly lower timings of 39-38-38-68 @ 1.4v, and the benchmark results got significantly better.
Gaming Benchmark
A good RAM plays a big role in gaming performance, which according to the default DDR5-6000 XMP frequency, we were able to get 203 fps on Shadow of the Tomb Raider and 152 fps on Cyberpunk 2077 when running these games in 1080p resolution.
At overclocked speeds, we gain a few extra FPS in these two games even though they aren't too significant, but its definitely good to see free performance gains when you managed overclock the sticks.
Verdict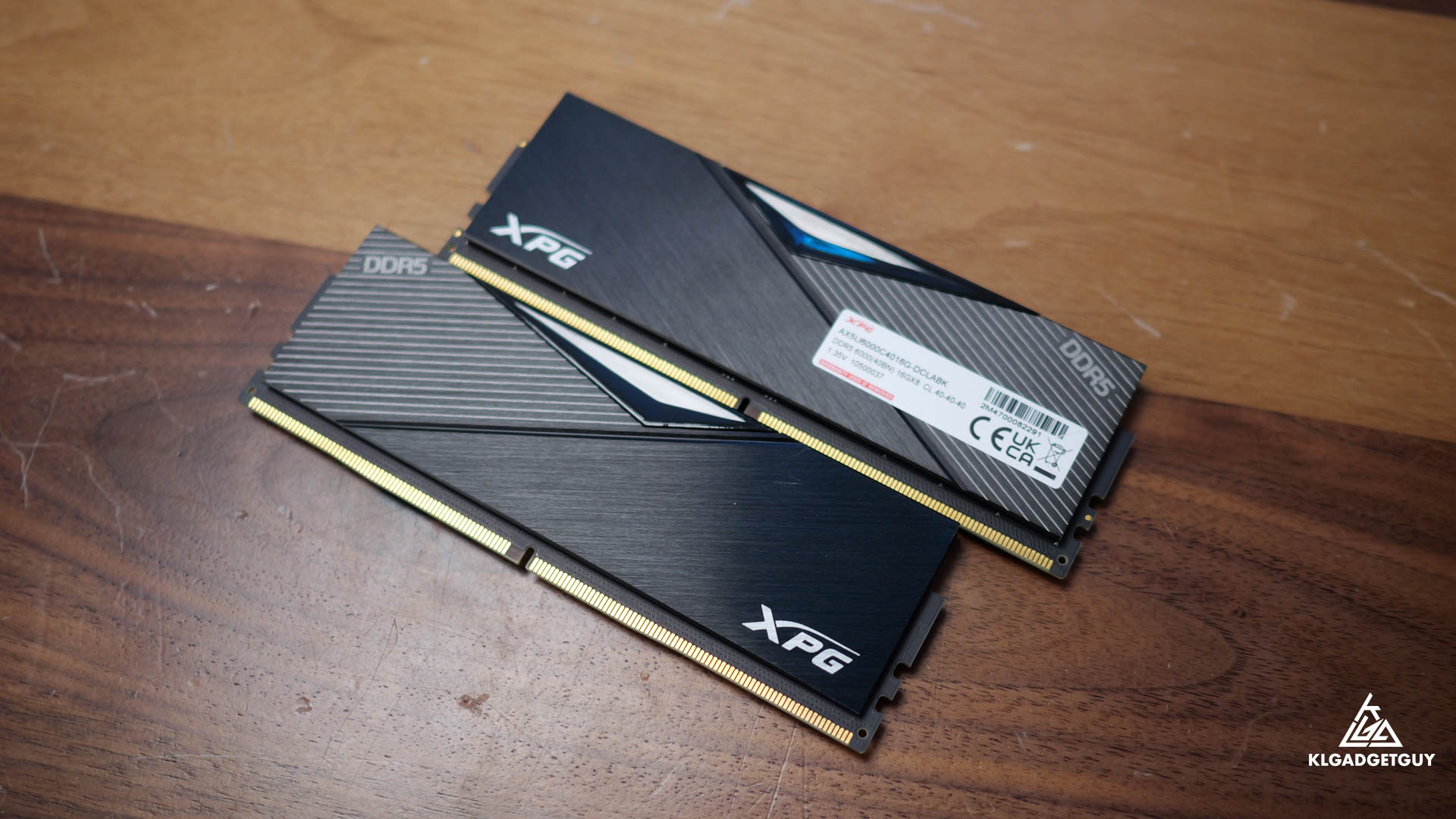 The XPG Lancer DDR5 is a pretty good high-performance RAM that you'll have fun pushing to its limits, and it isn't easy to find a high-performance RAM that doesn't come with RGB lighting, and you can probably shave some bucks off as opposed to the RGB version of the RAM.
At this time of writing, it would seem like ADATA isn't selling these sticks but you can definitely still get the RGB version on Lazada and Shopee, as it offers the same performance and overclocking capabilities.