It's no surprise that Sony will ultimately one day release a Slim version of the PlayStation 5 (PS5), just like how it did with all the previous generations.
In a blog post, Sony Interactive Entertainment (SIE) has officially announced the PS5 Slim, available in the disc and digital version, although the iconic design remains, the PS5 Slim features a detachable Blu-ray optical drive, which you can purchase later as an add-on for the digital version for US$80 (RM377), Sony claims that the PS5 slim is 30% smaller than the regular version, and it is 18% and 24% lighter for the disc and digital version respectively.
To put it into numbers, the PS5 Slim Disc Version weighs 3.2kg, down from 4.5kg previously; the PS5 Slim Digital Version weighs 2.6kg, down from 3.9kg.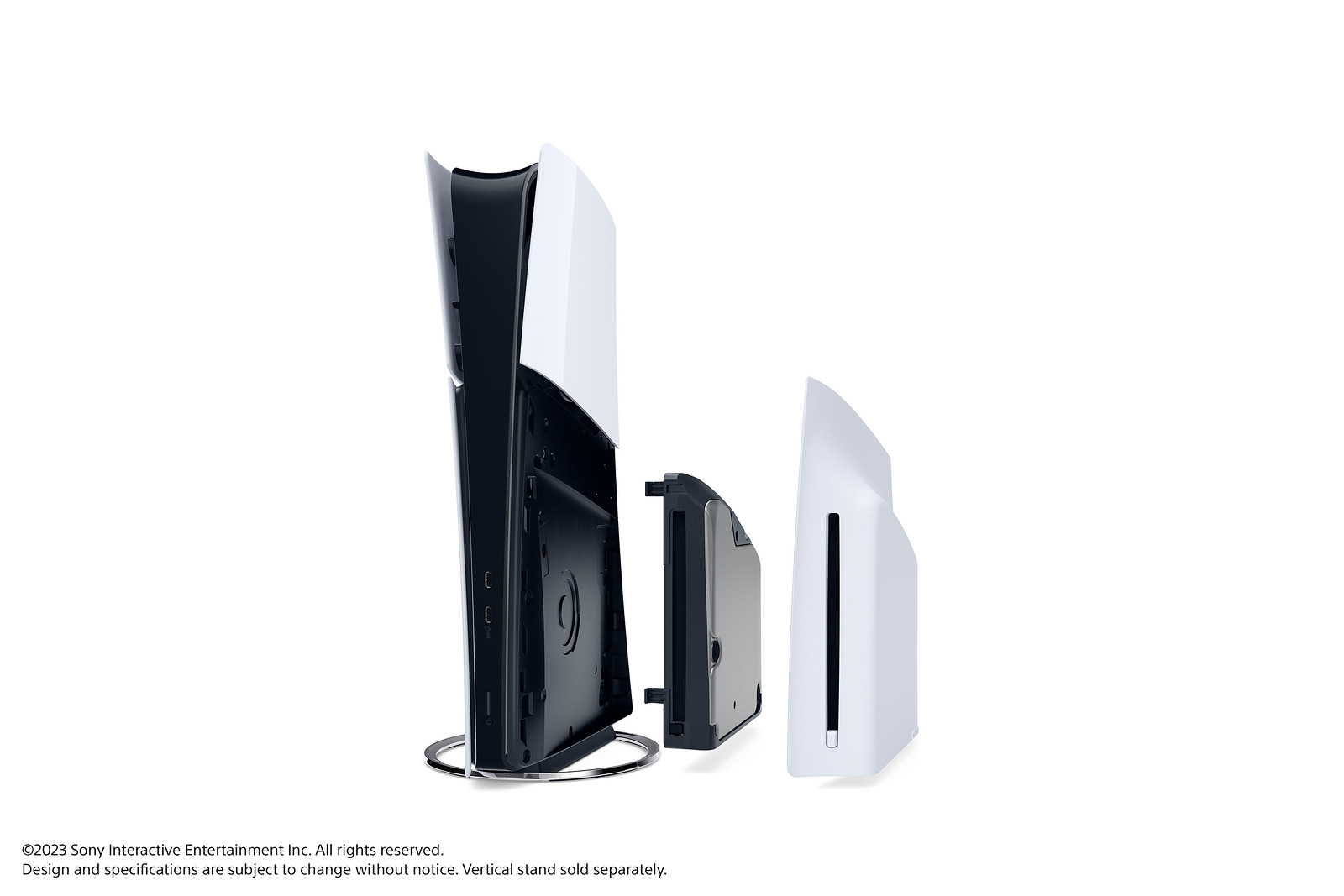 While SIE didn't mention any thermal improvements of sorts on the new design, which we can safely assume to be redesigned for the same cooling performance as before, as it is powered by the same customized Ryzen "Zen" 2 chip and AMD RDNA 2 based graphics chip.
The PS5 Slim features updated I/Os, you now get two USB-C ports with one performing at 10Gbps transfer rate and the other at 5Gbps transfer rate on the front. On the back, you get two USB-A ports that performs at 10Gbps transfer rate.
With the reduction in thickness, it seems like Sony has removed the additional M.2 slot for storage expansion as there is no mention of it in the tech specs, which could be a disappointment for some as you will need to depend on external storage that only performs up to 10Gbps of transfer speeds, it can significantly impact loading times compared to the internal PCIe Gen4 drive, but we hope we are wrong to assume that.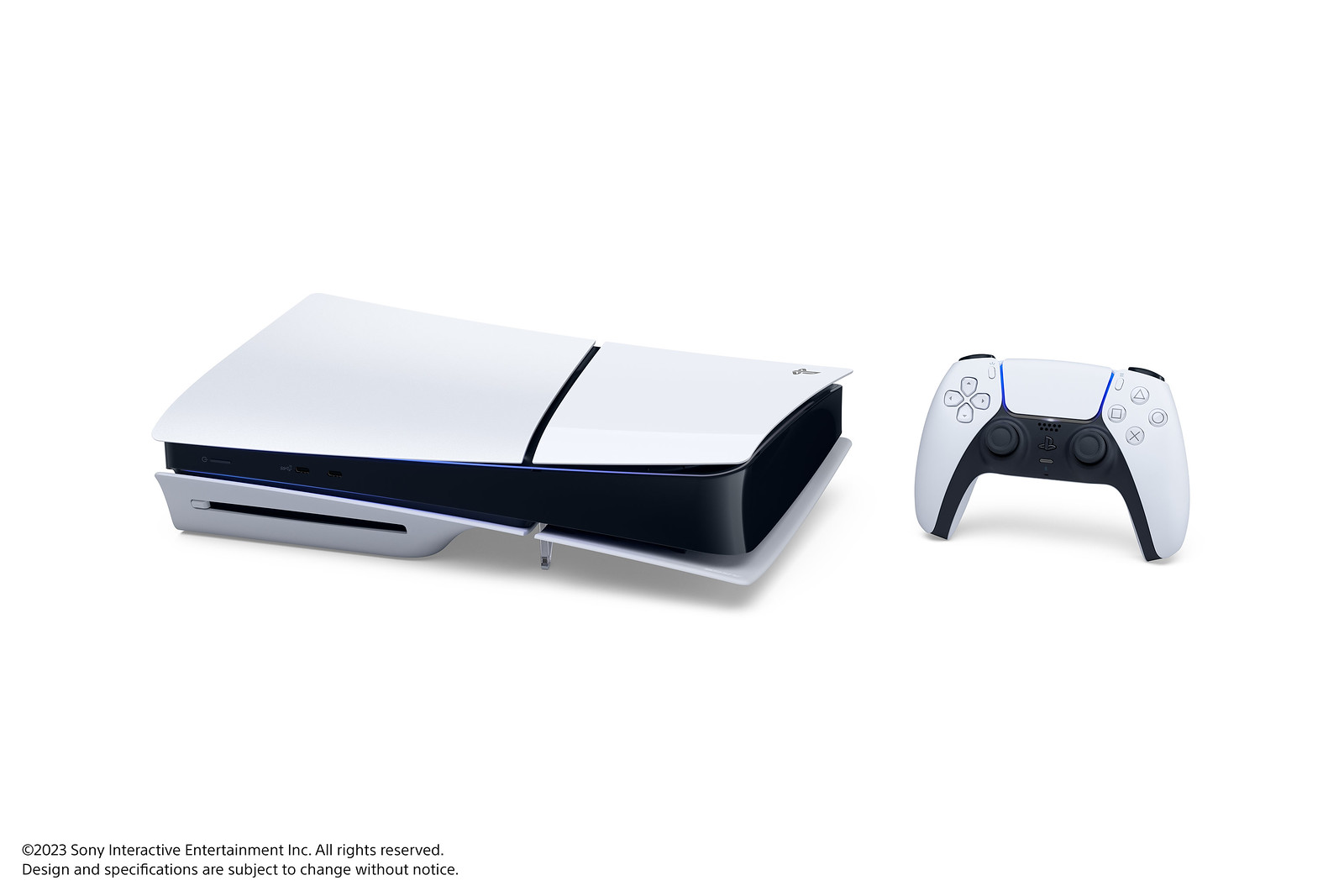 Sony is also not including a vertical stand inside the box but only a horizontal one, which will take up some desk space but the former can be purchased for US$30 (RM141), console covers can still be swapped and will be made available early 2024 for US$55 (RM259), and it comes in colors of Matte Black, Volcanic Red, Cobalt Blue, and Sterling Silver.
The PS5 Slim will officially replace the regular PS5, but SIE will continue to sell the regular PS5 until stocks run out, the PS5 Slim will retail for US499.99 (RM2,359) for the Disc version and US$449.99 (RM2,123) for the Digital version.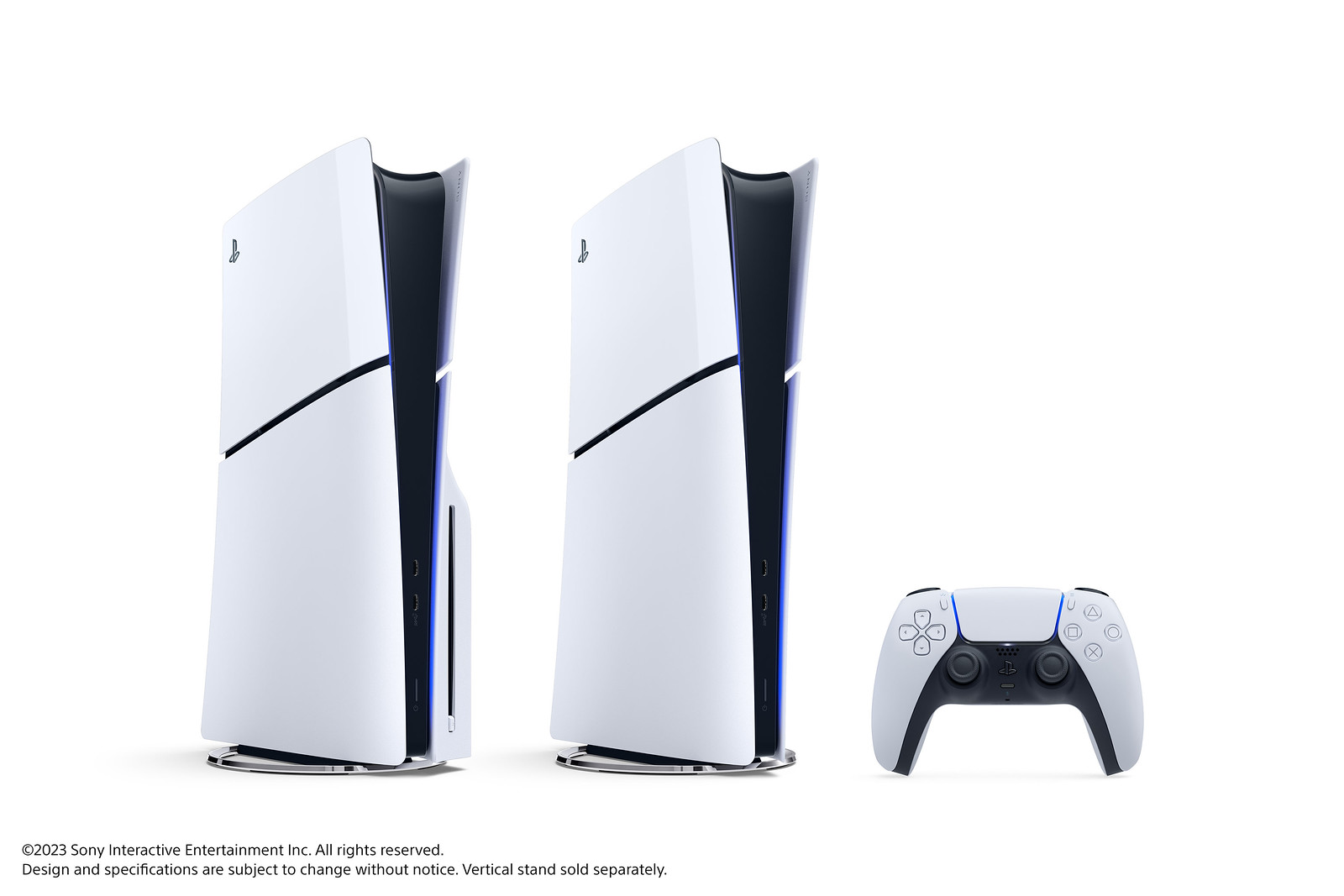 Pricing and availability for Malaysia has yet to be announced, but we assume it should remain the same retail price, given that the Malaysian Ringgit doesn't further depreciates against the US Dollar.