For those looking to upgrade their homes with the trendiest and smartest consumer electronics, Samsung Malaysia has today introduced its new lineup of Neo QLED TVs and BESPOKE Top Mount Freezer Refrigerators.
2023 Neo QLED TV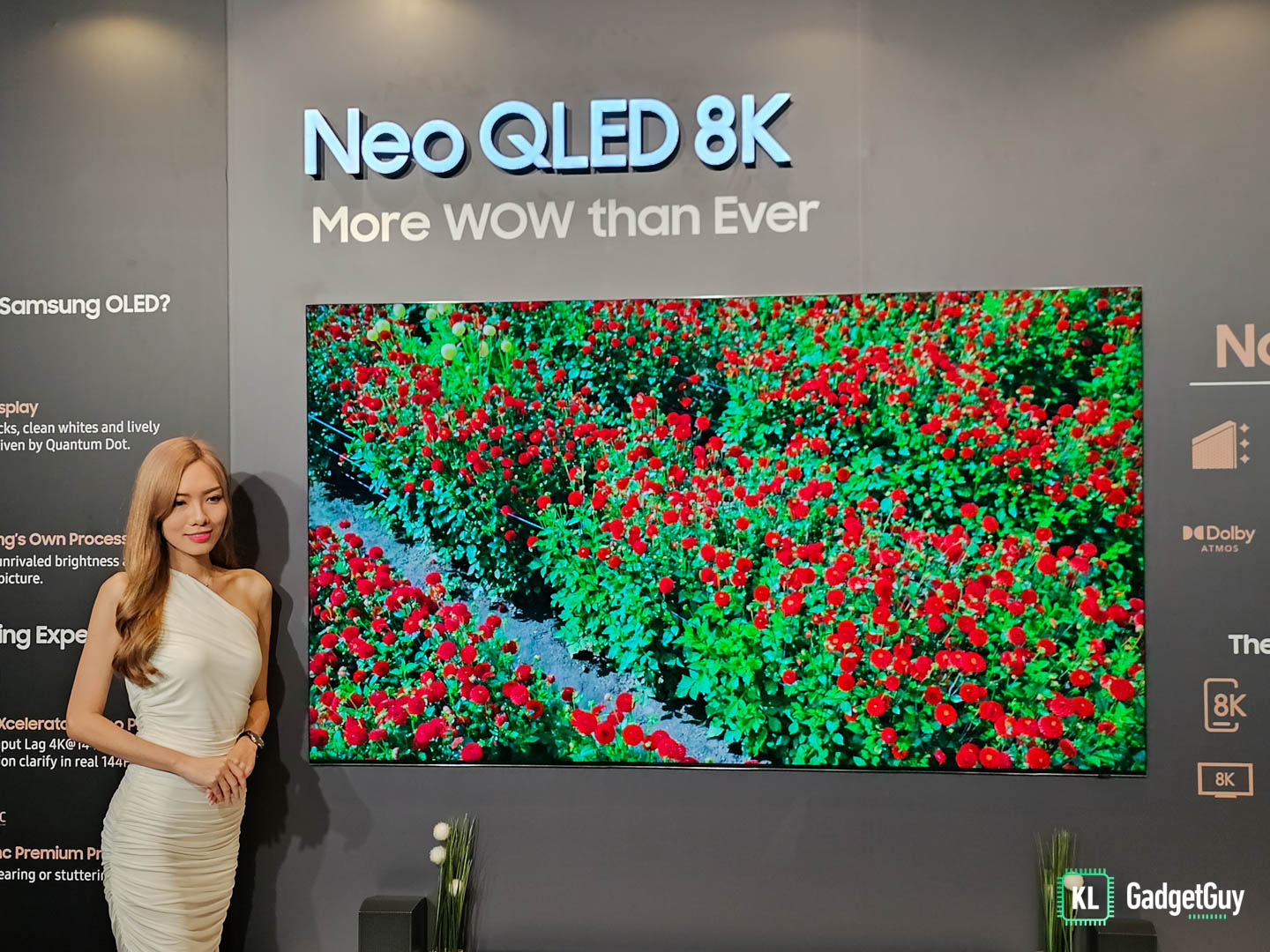 The 2023 Neo QLED TVs are available in 4K and 8K resolution models, the 4K models include the Q80C, QN85C and QN95C, while the 8K models include the QN700C, QN800C and QN900C.
Leading the lineup, the Neo QLED 8K TV models are powered by a new Neural Quantum Processor 8K that leverages on artificial intelligence and machine learning to ensure every detail on the screen pops, it also enhances content with features such as Auto HDR Remastering, Real Depth Enhancer Pro and Perceptional Color mapping.
The new Neo QLED TVs also take care of your eye health with its EyeComfort mode, which automatically adjusts its colors according to ambient lighting and reduces blue light emissions.
Aside from a great visual experience, the Neo QLED 8K TVs also come with Dolby Atmos enabled speakers, where viewers will be treated to an immersive cinematic object-based sound tracking technology, its Adaptive Sound Pro also automatically delivers the right audio tuning to present what artists intended to have viewers hear.
For gamers, the new Neo QLED 8K TVs supports a buttery smooth gaming experience with up to 4K 144Hz resolution and AMD FreeSync Premium Pro to eliminate graphics tearing, making it a must have in your living room if you game on a big screen.
2023 BESPOKE Top Mount Freezer Refrigerators
Samsung's new BESPOKE Top Mount Freezer Refrigerators are designed for the modern home, as it can be customized with different color panels to suit your kitchen, these refrigerators are also SmartThings enabled that allows users to monitor energy consumption and customize its features.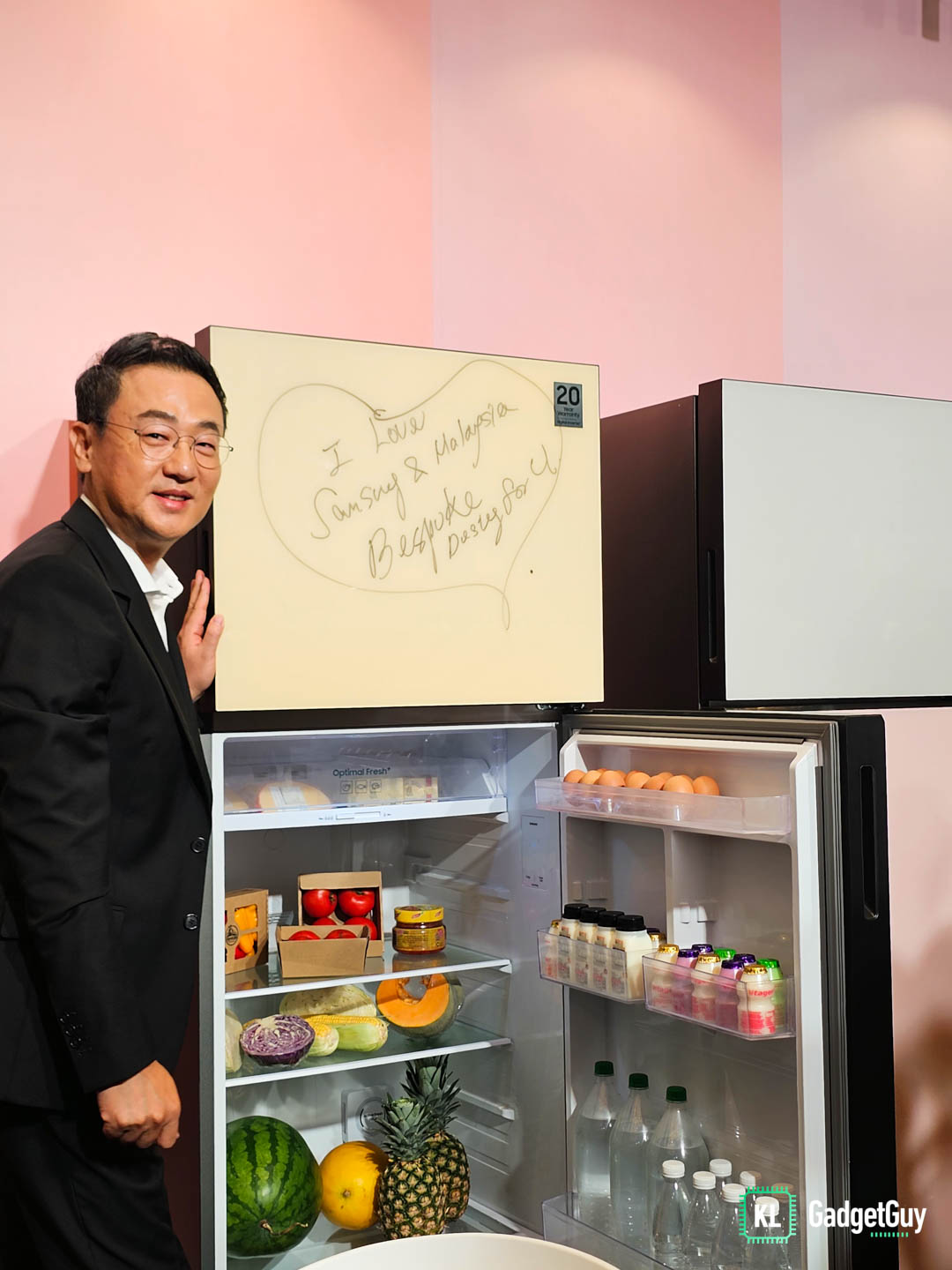 The BESPOKE Top Mount Freezer Refrigerators come in capacities of 404L, 427L and 476L in a two-door configuration, they feature a Optimal Fresh+ compartment at the top of the fridge to keep your foods fresh with four pre-set temperature modes, its compressor is designed to be extremely durable which Samsung has gone all out to offer a 20-year warranty, the longest warranty on a refrigerator.
2023 Neo QLED TV and BESPOKE Top Mount Freezer Refrigerators Malaysia Price and Availability
The 2023 Neo QLED TV and BESPOKE Top Mount Freezer Refrigerators can now be purchased in Malaysia at Samsung.com and authorized dealers nationwide, here are their recommended retail prices:
2023 Neo QLED 8K TV Malaysia Price
85-inch Neo QLED 8K QN900C – RM43,699 – Receive Q-Series Soundbar HW-Q990C worth RM6,499
75-inch Neo QLED 8K QN900C – RM28,699 – Receive Q-Series Soundbar HW-Q930C worth RM4,999
65-inch Neo QLED 8K QN900C – RM21,699 – Receive Q-Series Soundbar HW-Q930C worth RM4,999
85-inch Neo QLED 8K QN800C – RM32,699 – Receive Q-Series Soundbar HQ-Q800C worth RM3,999
75-inch Neo QLED 8K QN700C – RM18,199 – Receive Q-Series Soundbar HW-Q700C worth RM2,999
65-inch Neo QLED 8K QN700C – RM15,199 – Receive Q-Series Soundbar HW-Q700C worth RM2,999
2023 Neo QLED 4K TV Malaysia Price
85-inch Neo QLED 4K QN95C – RM24,199
75-inch Neo QLED 4K QN95C – RM19,199
65-inch Neo QLED 4K QN95C – RM13,399
55-inch Neo QLED 4K QN95C – RM11,199
85-Inch Neo QLED 4K QN85C – RM18,599
75-inch Neo QLED 4K QN85C – RM13,599
65-inch Neo QLED 4K QN85C – RM9,599
All the above models will receive a free Q-Series Soundbar HW-Q600C worth RM2,599
85-inch Neo QLED 4K Q80C – RM15,199
75-inch Neo QLED 4K Q80C – RM11,199
65-inch Neo QLED 4K Q80C – RM7,199
55-inch Neo QLED 4K Q80C – RM5,999
All the above models will receive a free Q-Series Soundbar HW-B650 worth RM1,499
2023 BESPOKE Top Mount Freezer Refrigerators
476L – RM3,399
427L – RM3,199
404L – RM3,199