We've been reviewing the Garmin Venu lineup for the past few years; this time, we've got our hands on the new Garmin Venu 2S. It is launched alongside the Garmin Venu 2 which is slightly heavier and larger, but both are priced the same.
The Venu 2S is smaller, lighter, but still better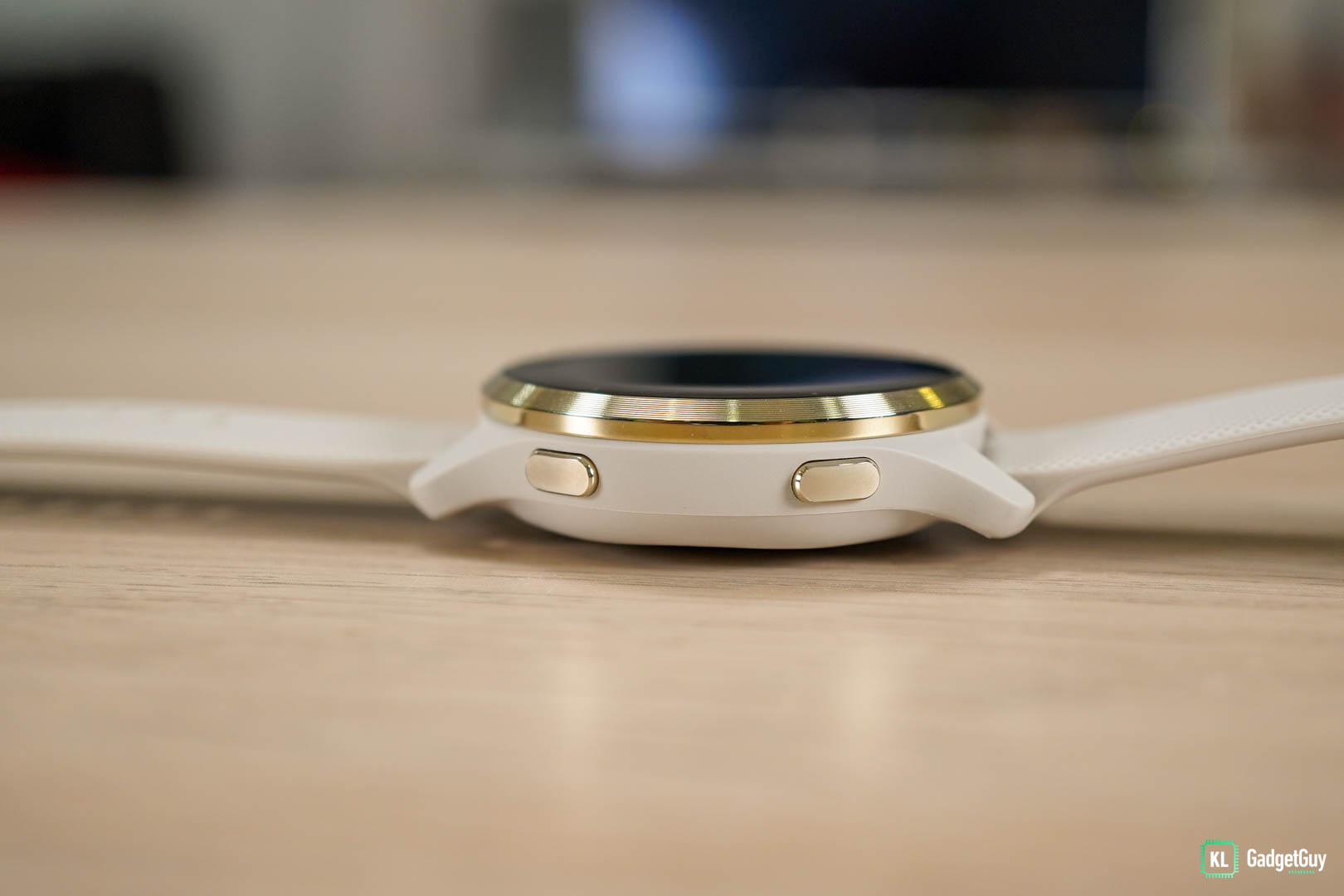 The Venu 2S is almost similar to the Venu 2, but it's the smaller model with an 18mm band. The Venu 2S we received is in Light Gold Bezel with Light Sand Case and slightly resembled the Garmin Venu we reviewed in 2019. It looks premium, feels light, and just like its predecessor, it's protected by the Corning Gorilla Glass 3 and has a 5 ATM water rating.
Navigation is also the same — you get two buttons on the right side. Pressing and holding the top button gives you access to the menu and doing the same on the lower button brings you to the settings. You can also return to the previous screen by tapping on the lower button or swiping right on the display. 
Awesome display, but hey Garmin, why is it still lagging?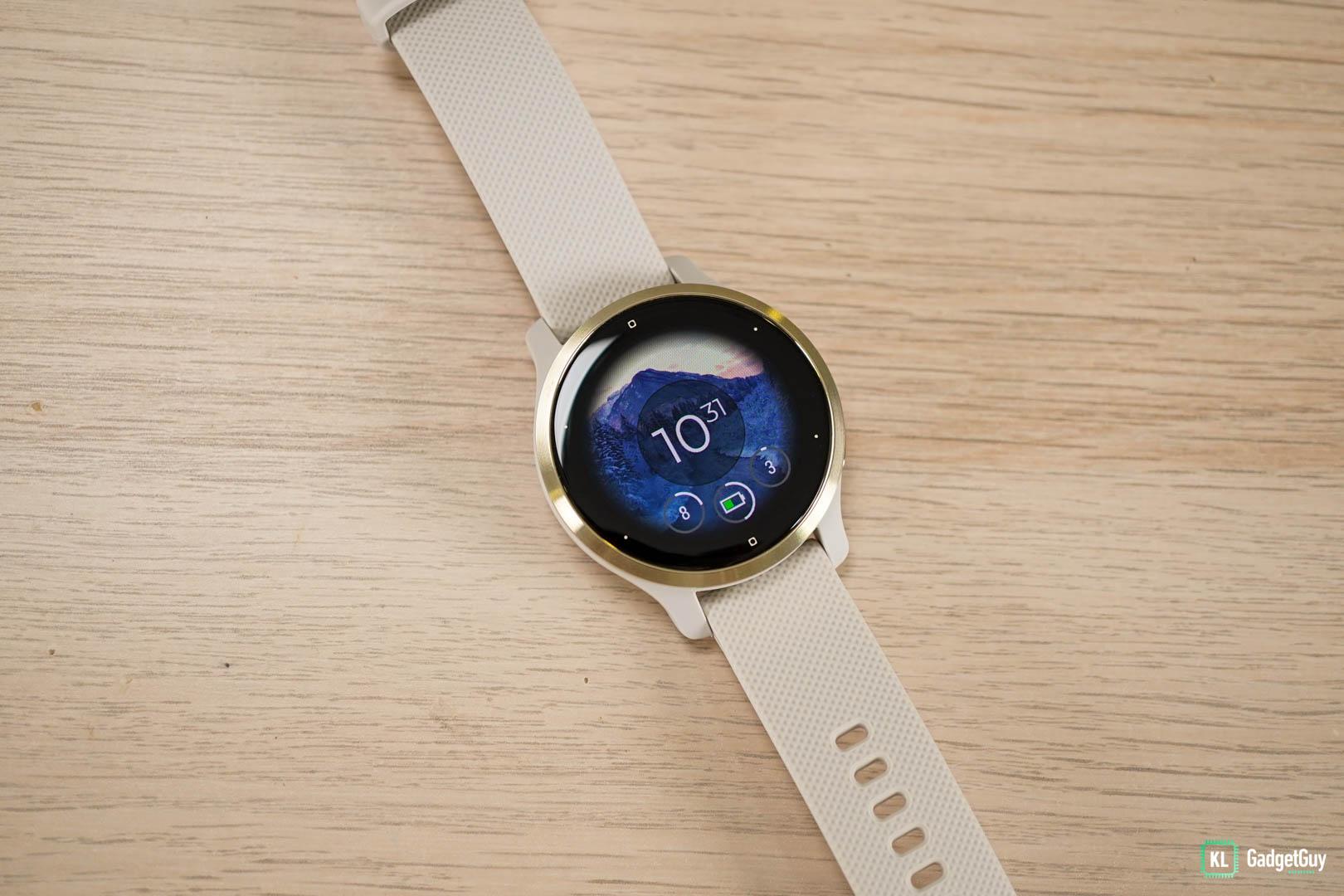 The Venu 2S has a 40mm AMOLED display and I really enjoy how vibrant and sharp the visuals are. Unfortunately, I still experience screen lag which is disappointing as it is an issue that I've brought up with the Garmin Venu back in 2019. 
New health and fitness tracking features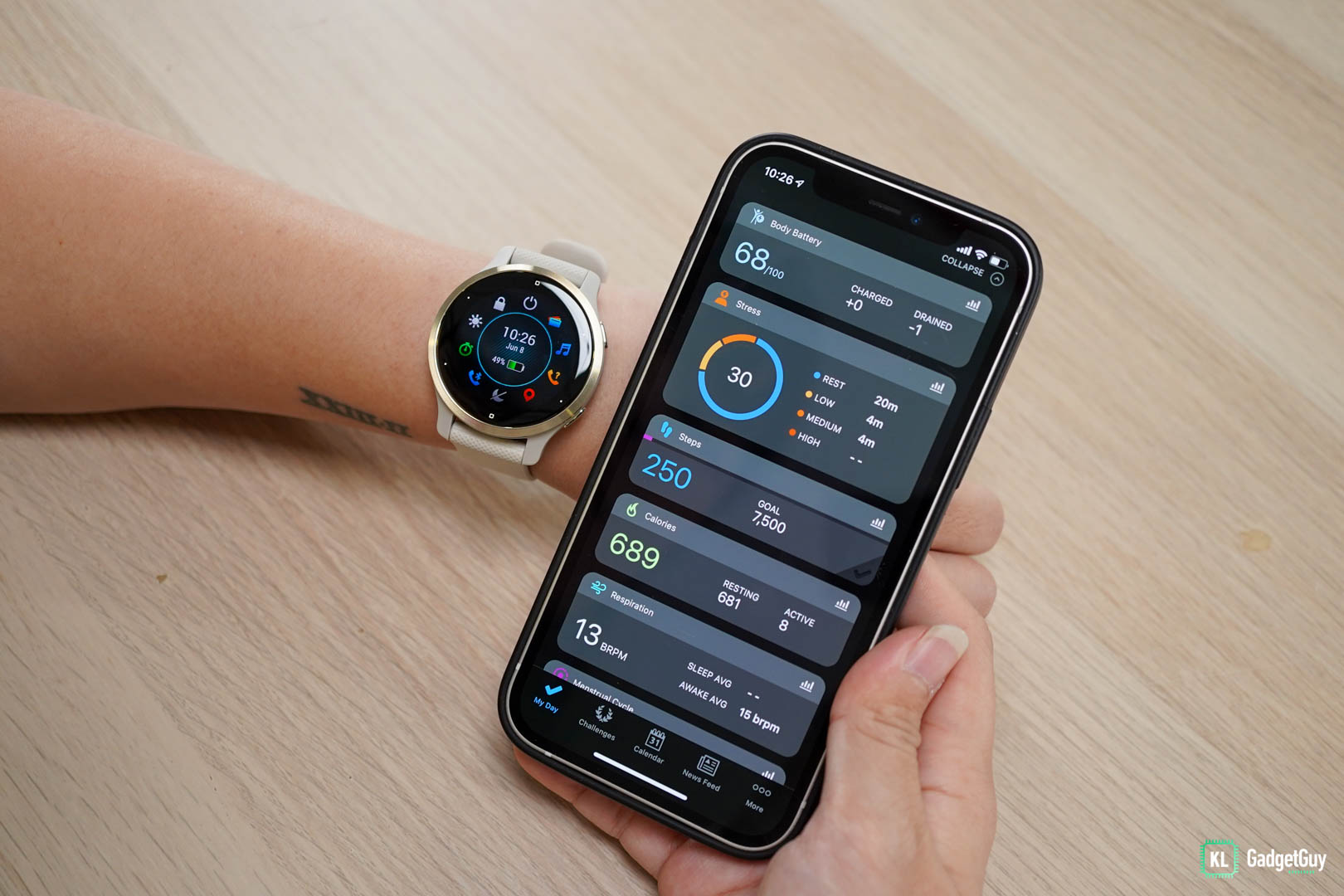 When it comes to health tracking, the Venu 2S has all the features we've seen on the Venu and some new ones. For example, sleep tracking now comes with sleep score so you have specific number as reference to improve on your sleeping habits. Garmin also added Health Snapshot, a feature that measures your stress level, heart rate and respiration rate and heart rate variability in two minutes — think of it as a summary of your health data.
The Venu 2S also has new fitness features such as advanced training modes and HIIT mode. You can even check your Fitness Age on the Connect app and find out ways to reduce your Fitness Age. It also comes with a built-in GPS but this time, the watch can last slightly longer than its predecessor.
You can store more songs this time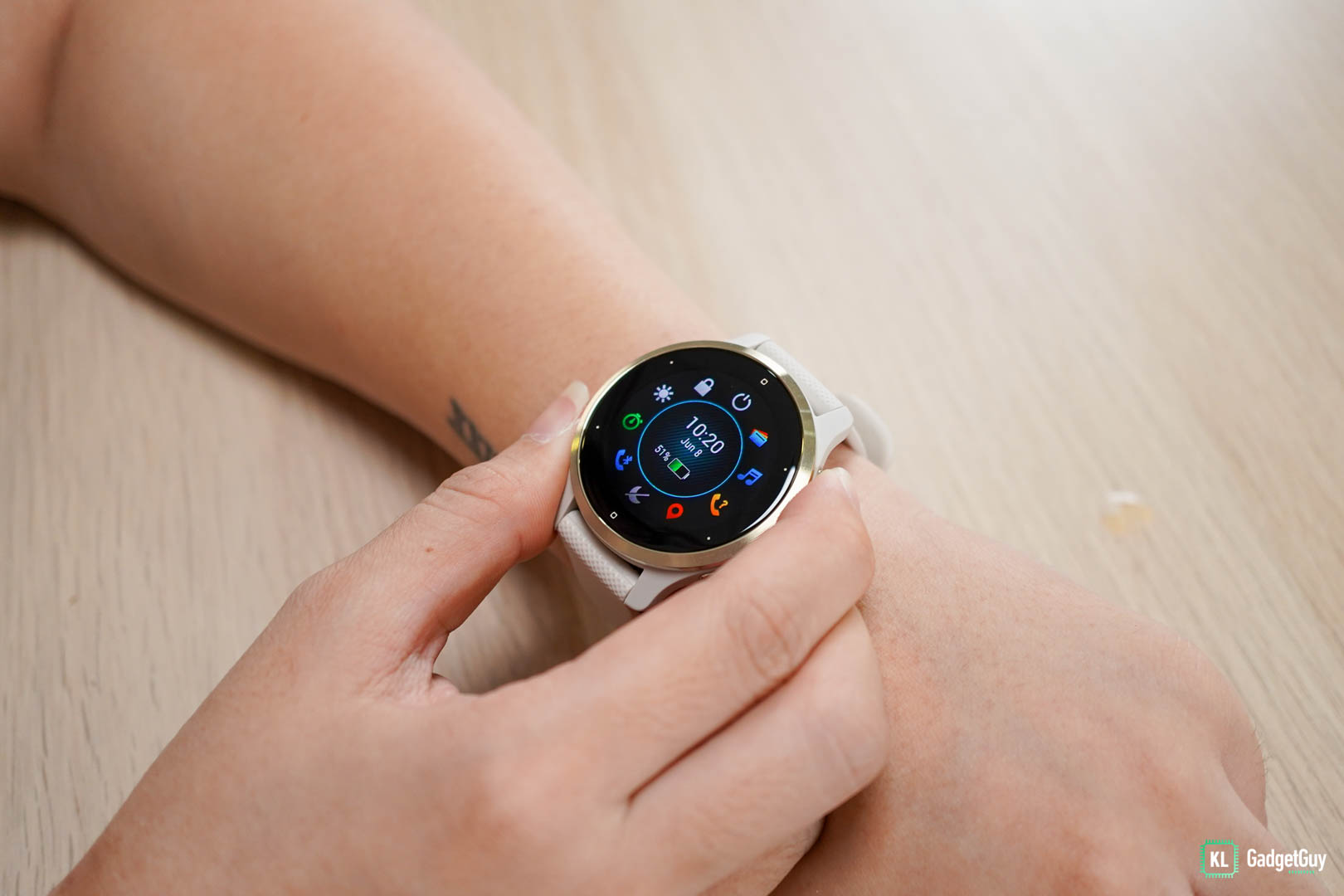 Smartwatch features remain the same, but this time Garmin says you can download up to 650 songs from music provider services like Spotify, Amazon Music and Deezer. If you're an Android user, you can also reply messages using the watch itself. You can also set various safety features such as deciding your emergency contacts, activate LiveTrack and send assistance alerts.
Let's give a round of applause to the improved battery life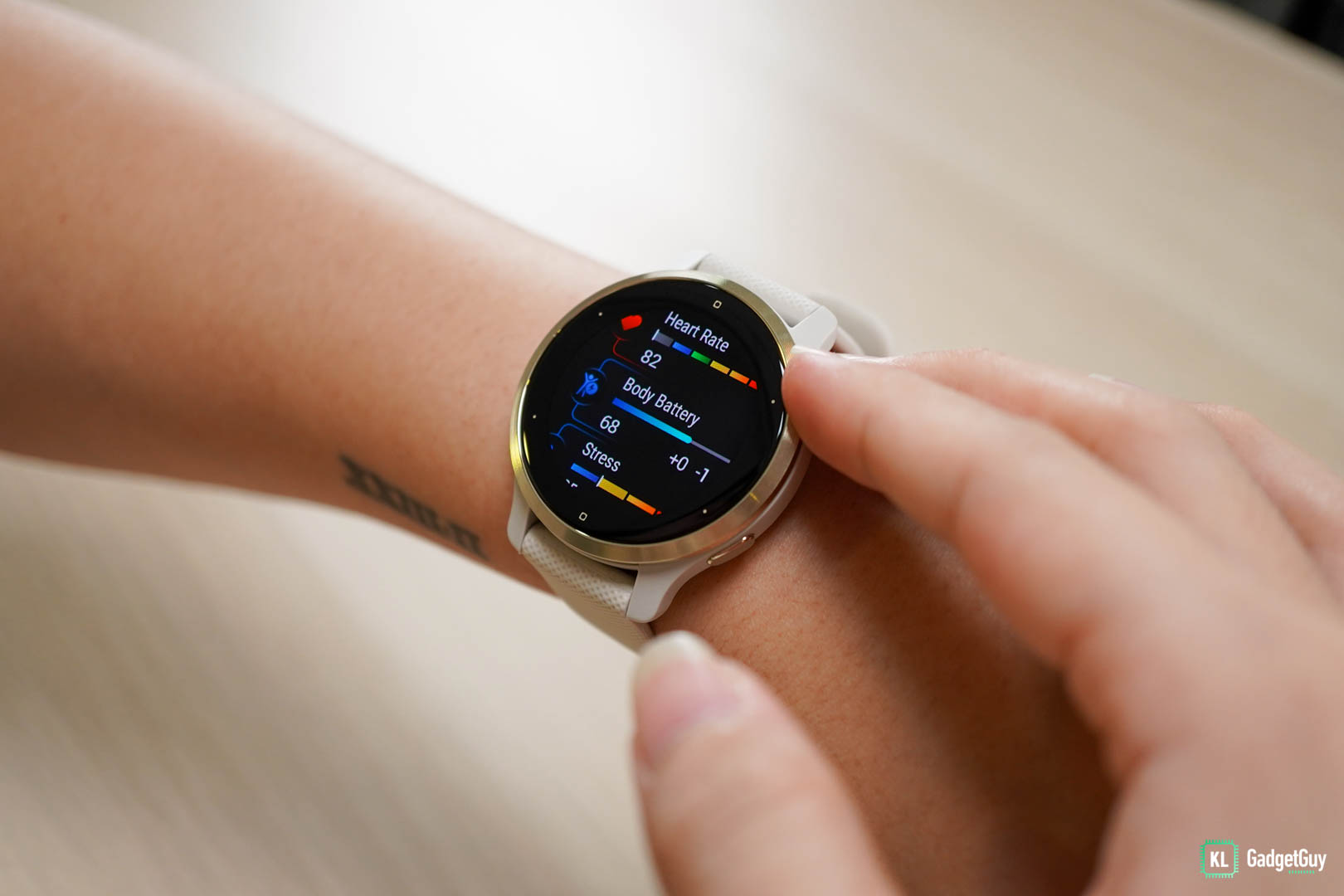 It's not just the GPS mode that's more long-lasting; the Venu 2S can about 10 days if I'm only using its smartwatch features. Also, the Venu 2S has fast charging — a 10-minute charge can get you through a full day if you're using the watch sparingly. 
Verdict
The Garmin Venu 2S is a great smartwatch for the ladies, or anyone with a smaller wrist. It's a premium watch that does better than its predecessor without an increase in price, but if you're not going to make use of all the features that are offered in this watch, there are more affordable options like the Fitbit Sense or even Apple Watch SE.
The Good
Vibrant display
Long-lasting battery
Lightweight
Comprehensive health and fitness features
Built-in GPS
The Not So Good