Touch 'n Go has launched their GO+ money market investment product which lets Touch 'n Go eWallet users invest their existing digital cash and obtain returns. 
TnG claims that the investment is low-risk, and all you need to get started is a low initial deposit of RM10. You can fund your GO+ account by either transferring your TnG eWallet cash over, or use online bank transfers.  
Once funded, you'll start investing in capital market products, including money market unit trust funds. TnG claims that you'll see daily returns credited to your account.  
Besides that, you can also choose to cash out on your GO+ account and have your money transferred to a bank of your choice; alternatively, you can top-up your TnG eWallet account using your GO+ funds should you run while paying for goods.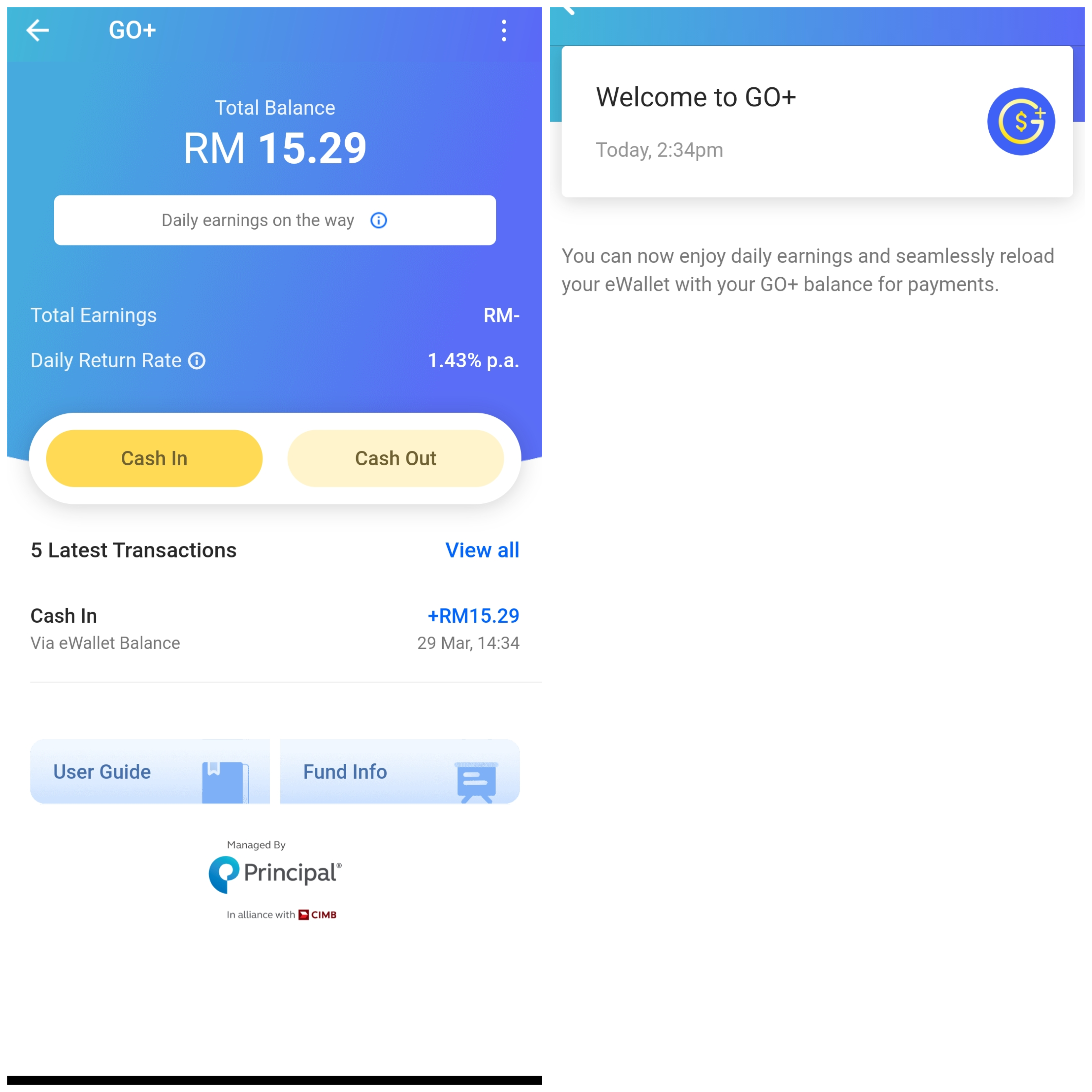 The TnG eWallet is the first eWallet provider to operate as a Recognised Market Operator (RMO) approved by the Securities Commission (SC). 
GO+ is anchored on Principal e-Cash Fund, a money market fund managed by Malaysian-based Principal Asset Management Berhad. Visit Touch 'n Go's website here to learn more about GO+.