It's time to upgrade your old and beaten laptop, especially at this point of time where a laptop has become more important than ever for working from home, but this doesn't mean you will want to splurge much cash on one, which is why we have taken effort to scout for the best laptops with Full HD displays and solid state drives for under RM2000 from various brands.
Having a Full HD display on a laptop is crucial and can help soothe your eyesight as you work for long durations, while a SSD is at least 10 times faster than a mechanical hard drive so that you can get work done faster.
Acer
Acer Swift 3 (Available on Lazada, tracked at RM1869)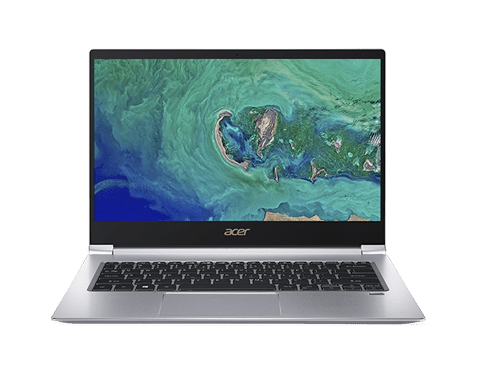 The Swift 3 is a sleek 14-inch laptop and features an all metal body weighing at 1.5kg. Powered by the second generation AMD Ryzen 5-3500U APU, this configuration comes with 4GB of RAM and 256GB PCIe SSD, which you should be able to upgrade on your own at a later time.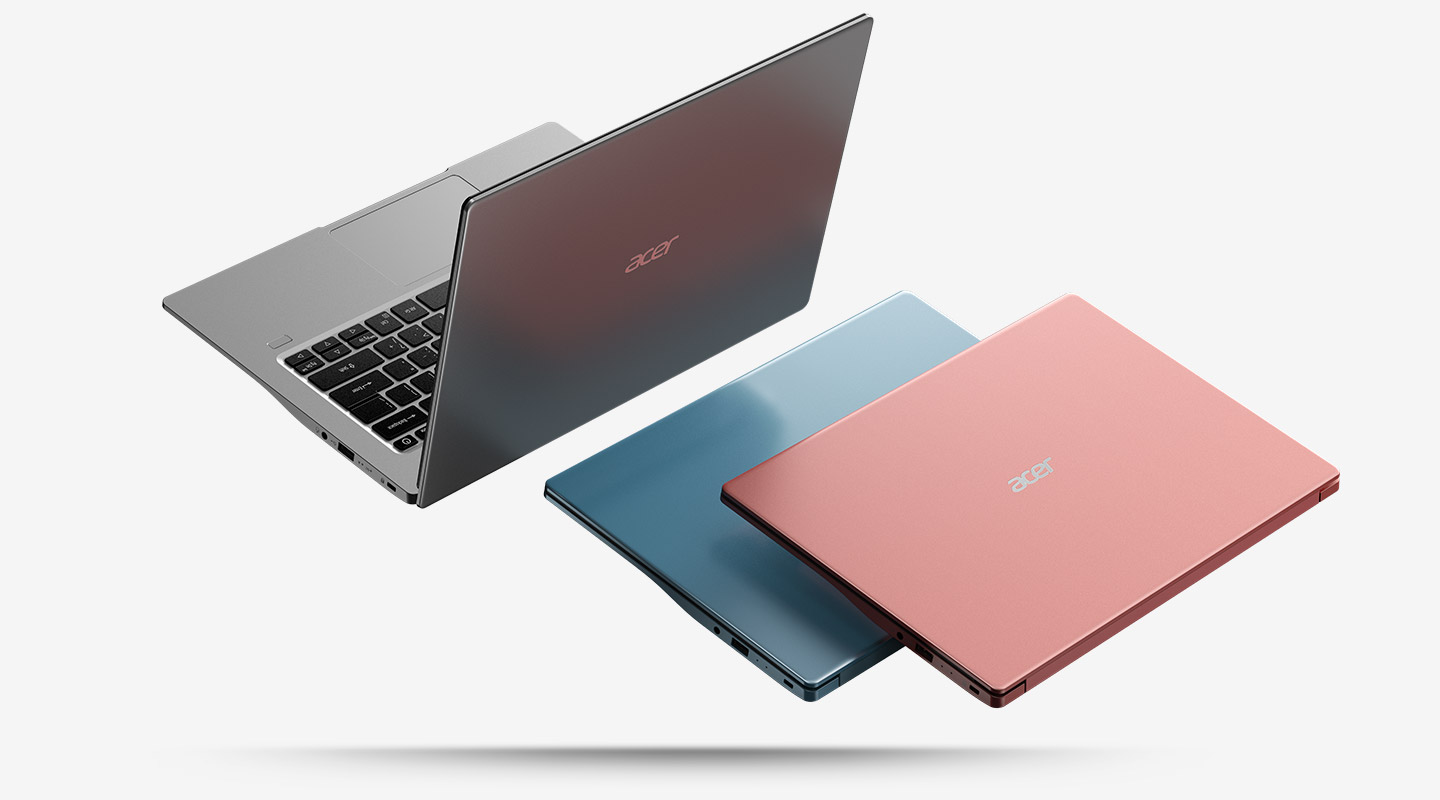 I/Os are excellent as it has two standard USB 3.1 Gen 1 ports, one standard USB 2.0, one USB-C 3.1 Gen 1 and a SD card slot. On top of that, it offers a backlit keyboard and fingerprint reader, which is something that you don't really get on laptops under RM2000.
Acer Swift 1 (RM1689, tracked at Lazada)
The Swift 1 may seem like an underpowered machine with an Intel Pentium Silver processor, but in real life it is sufficient for writing that lenghty e-mail, processing a few thousand cells in an Excel spreadsheet and binge watch that latest Netflix originals.
What you will be impressed with is the 1.3kg weight and excellent all metal build quality, this 14-inch workhorse comes with 4GB RAM and 256GB SSD, a standard sized SD card reader, two USB 3.0 ports, one USB-C 3.0 port, and one USB 2.0 port. That's not all, it has an impressive battery life of up to 17 hours and a fingerprint reader for security convenience.
Only problem here is that you won't be able to upgrade its RAM, so do take note on that.
ASUS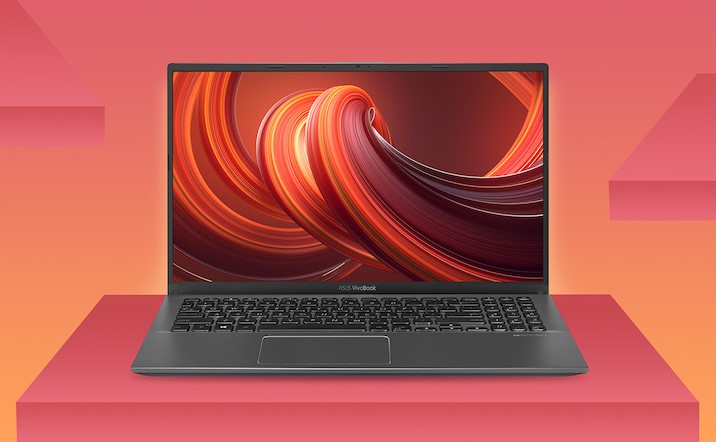 The VivoBook A512D is probably the best 15-inch laptop we have tracked for under RM2000, it is plenty powerful for work and play with a AMD Ryzen 5-3500U processor, there's a fast 512GB PCIe Gen 3×2 storage, 4GB of onboard DDR4-2400MHz RAM which you can expand with one additional SO-DIMM slot of up to 12GB (it should technically accept a 16GB SODIMM), and a Full HD IPS panel.
In terms of size, the VivoBook A512D feels like a 14-inch laptop due to its slim bezels and it has an ErgoLift hinge that tilts the keyboard area for a better typing experience, all of these goodies are packed into a 1.7kg chassis.
HP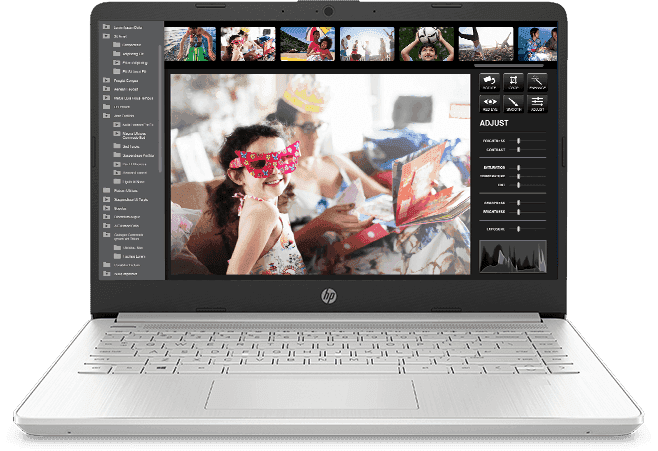 The HP 14s is a beautiful 14-inch laptop with a Full HD screen powered by Intel's 10th Gen Ice Lake processor, this particular model has the Core i3-1005G1 processor mated to 4GB of DDR4-2666MHz RAM, HP is also including a 256GB PCIe NVMe SSD that should exceed over 1GB/s of transfer speed.
Weighing a mere 1.46kg and meausring 1.79cm in depth, the HP 14s isn't stingy on ports as it has two standard USB 3.1 Gen 1 ports, one USB-C 3.1 Gen 1 that only supports data transfer, a full-sized HDMI 1.4 port and a standard sized SD card reader, a fingerprint reader is present to log you into Windows securely.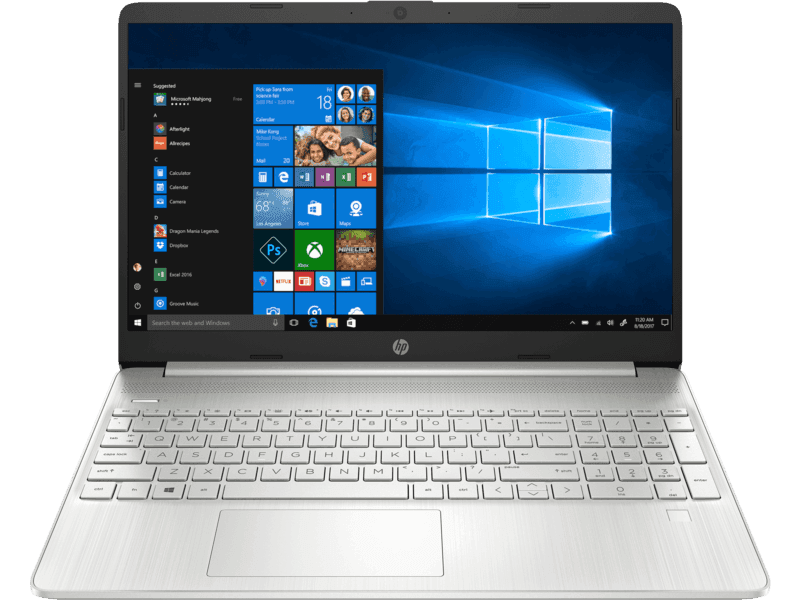 Want a bigger screen and better processor, the HP 15s take things up a notch with a Ryzen 5 3500U processor mated to 4GB DDR4-2400 RAM and 512GB of PCIe NVMe storage. Storage and RAM is self-upgradeable if you need to do it at a later time.
Weighing 1.7kg, the HP 15s is considerably easy to transport around and you have the same amount of ports selection as its 14-inch sibling, while you get a fingerprint reader that logs you into Windows securely.
Dell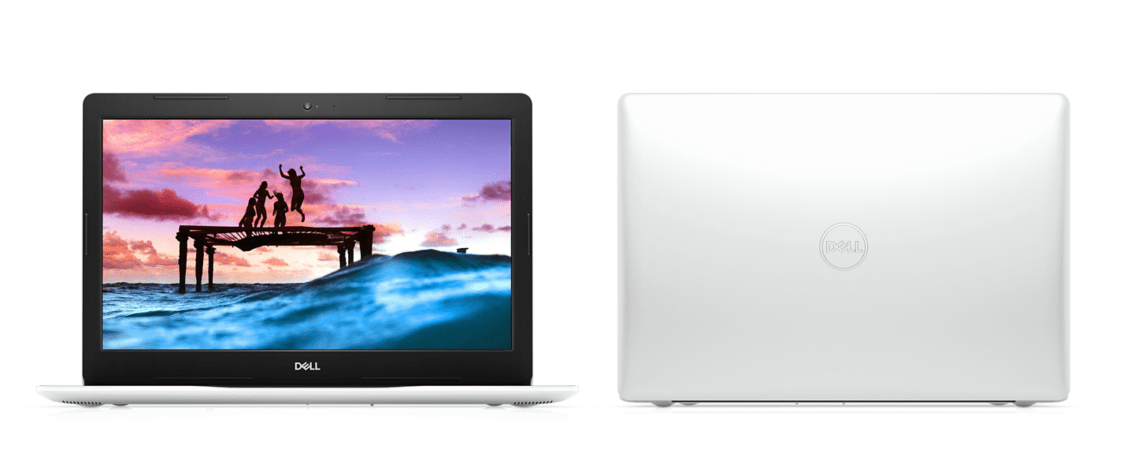 It certainly isn't easy to track a Dell laptop with a decent screen for under RM2000, but the Dell Inspiron 14 and 15 3000 series meet our criteria depending on the screen size you want. Powered by Intel's Core i3-1005G1 processor mated to 4GB DDR4-2666MHz RAM (upgradeable to 8GB) and 256GB of PCIe NVMe SSD, the new Inspiron 3000 series comes in color optionns of Platinum Silver and Sparkling White.
If you are someone who has slippery hands, consider opting Dell's Premium support with Accidental Damage warranty coverage that starts from an additional RM83, still below the budget.
Link (Inspiron 14 3493), Link (Inspiron 15 3593)
Lenovo
Lenovo IdeaPad L3 (from RM1369, tracked at Lenovo.com)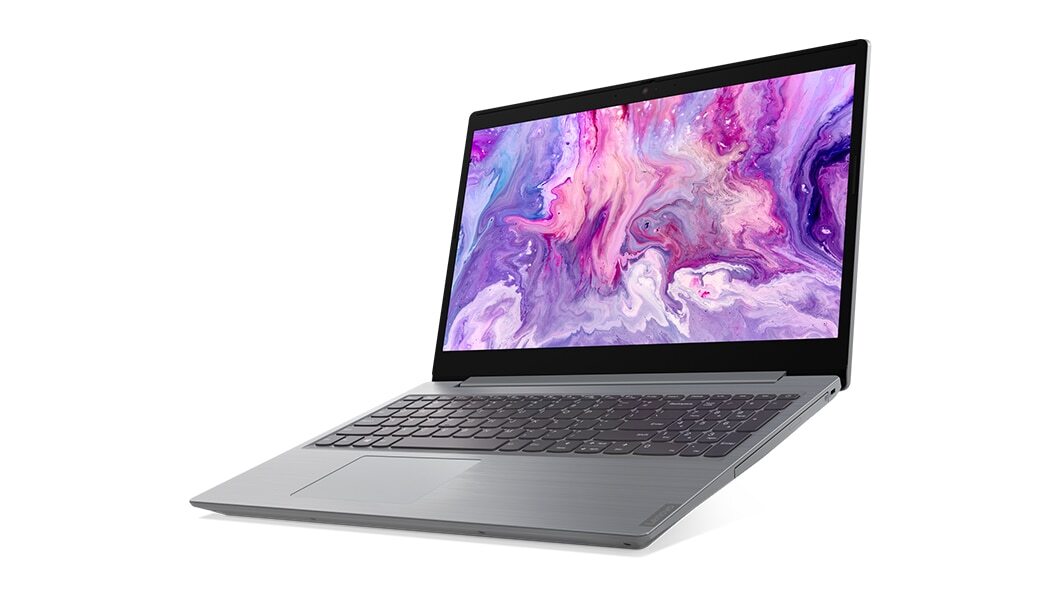 Now, this is an interesting model from Lenovo as it allows you to spec it up to the way you want. The IdeaPad L3 is a 15-inch laptop that can be configured with up to a quad-core Intel Core i7-10510U processor, it features a Dolby Audio speaker system, a HD webcam with a privacy shutter and up to 11 hours of battery life.
Our suggestion for getting it below RM2000 is to opt for the Intel Core i3-10110U procesor, add 4GB of additional RAM, unselect the mechanical hard drive and replace it with a 256GB PCIe NVMe SSD, opt for a 15-inch 250nits Full HD display, a 720p webcam, which will set you back at RM1945.77 at this time of writing.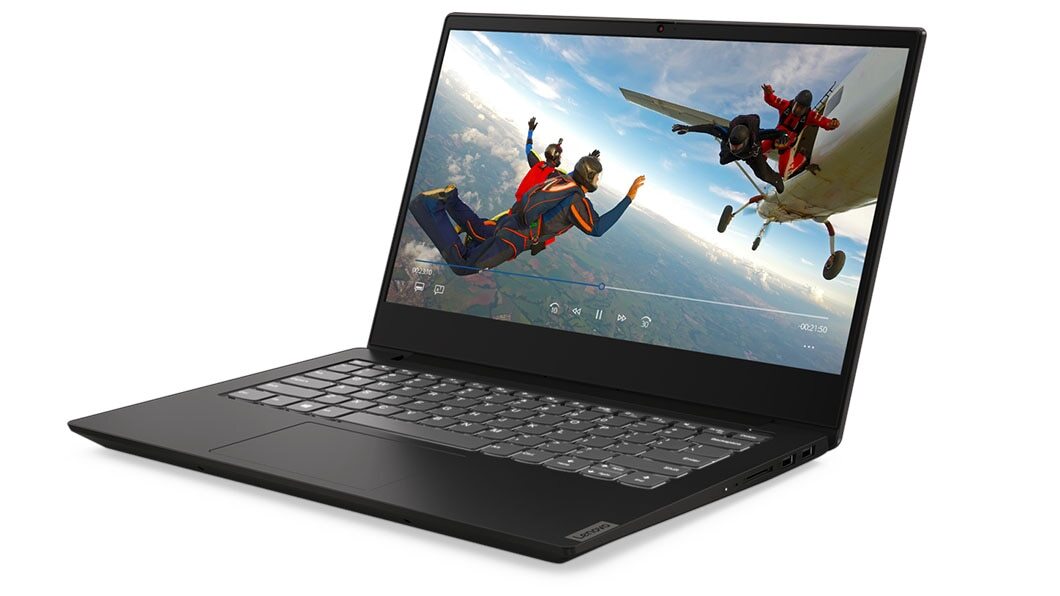 Powered by a Ryzen 5-3500U processor, the IdeaPad S340 screams value as it comes with a 15.6-inch Full HD display, a HD webcam with a privacy shutter, a Dolby Audio sound system and an abundance of storage – a 128GB SSD + 1TB HDD.
At this time of writing, the IdeaPad S340 comes pre-installed with a licensed version of Microsoft Office Home & Student 2019, color options include Platinum Grey and Abyssus Blue.
Other Brands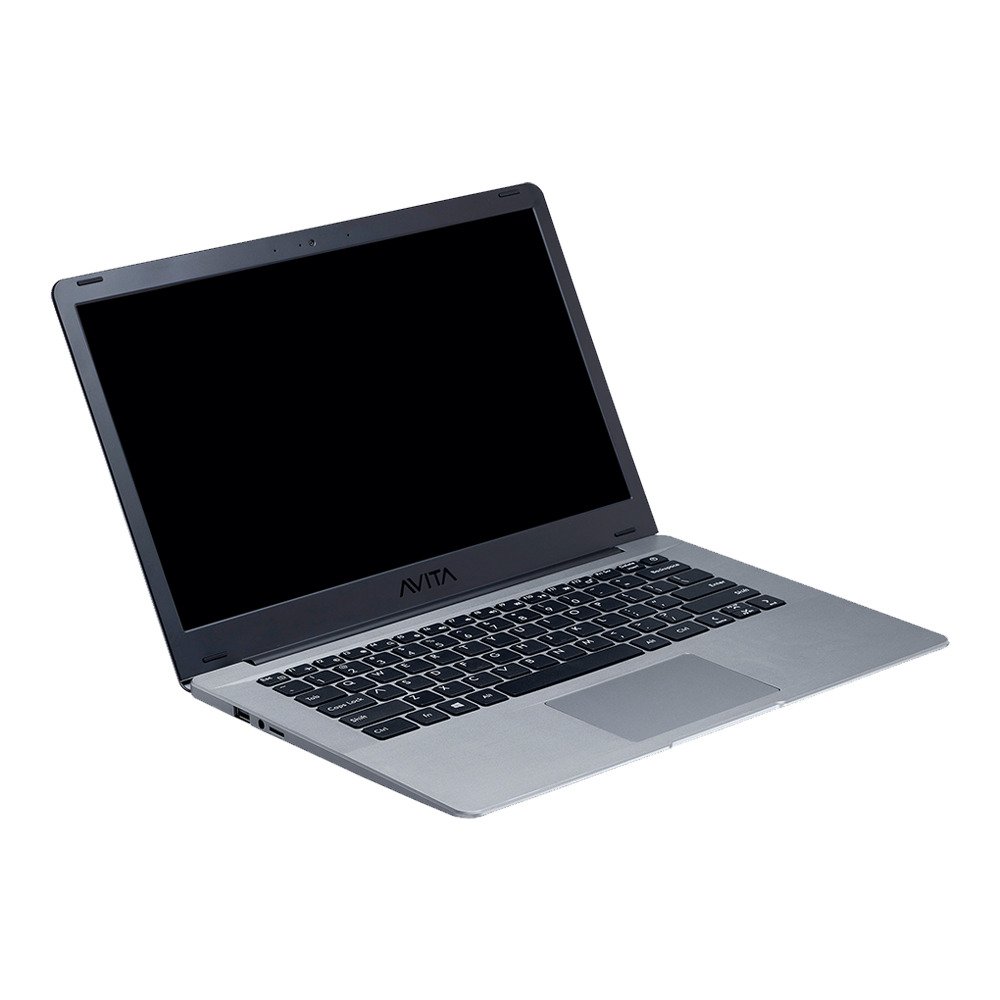 AVITA is a fairly new brand in the Malaysian market, but that doesn't mean it isn't putting up a fight on the entry-level laptop market. In the case of the AVITA Pura, you are getting an all metal chassis with a 1.2kg weight, an AMD A9-9420E APU, a 14-inch Full HD display, 4GB DDR4 RAM and 128GB SSD, which isn't something you can get from more established brands.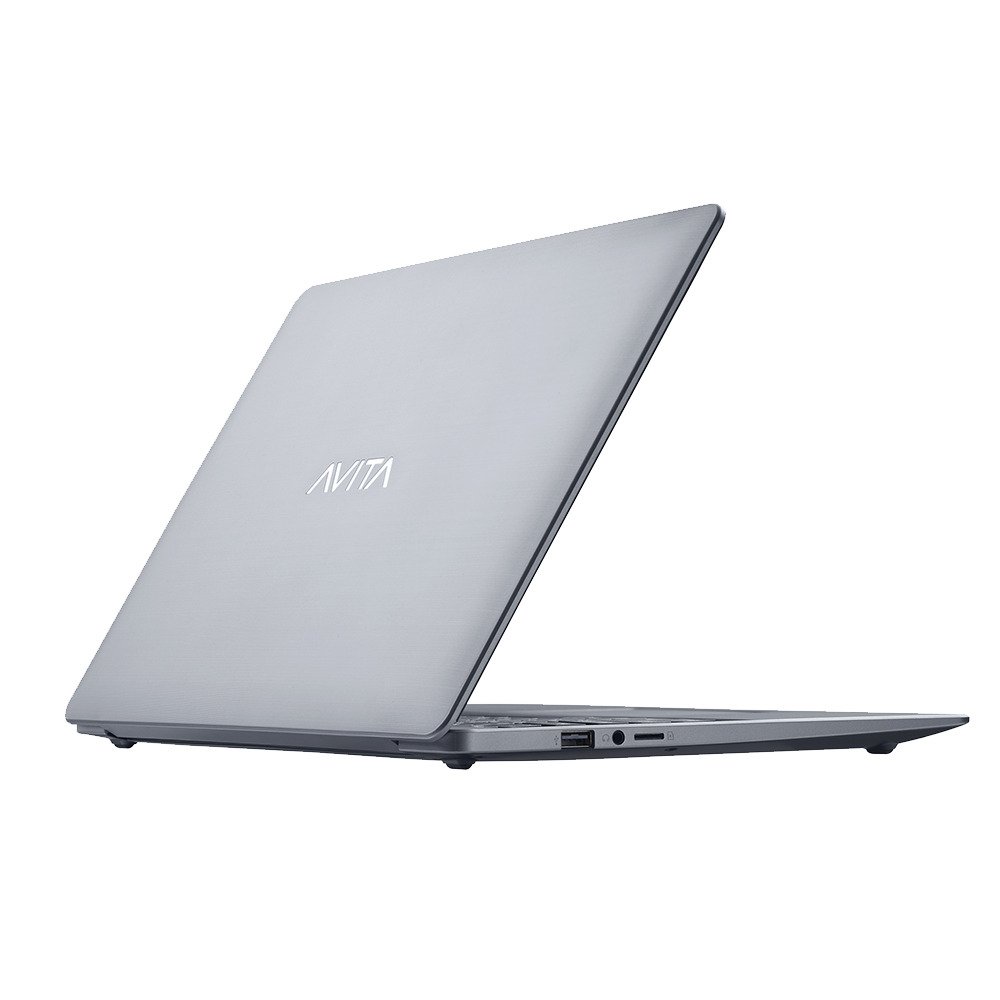 Don't expect the AMD A9 APU to perform wonders, but it should suffice for office work, web browsing and probably manage DOTA 2.