Infinix may be well known for its great value smartphones, but like many other smartphone brands, it isn't sitting on its laurels and has expanded its product portfolio to laptops, which I happen to be using their very first laptop for the past month, the Infinix INBook X1 is a 14-inch laptop that not only looks good but also offer things that major laptop brands can't for the same price point.
My review unit is a real head turner with its striking red color paint job, the laptop is also available in other two color options of black and green which will tone down the gaudiness if you prefer.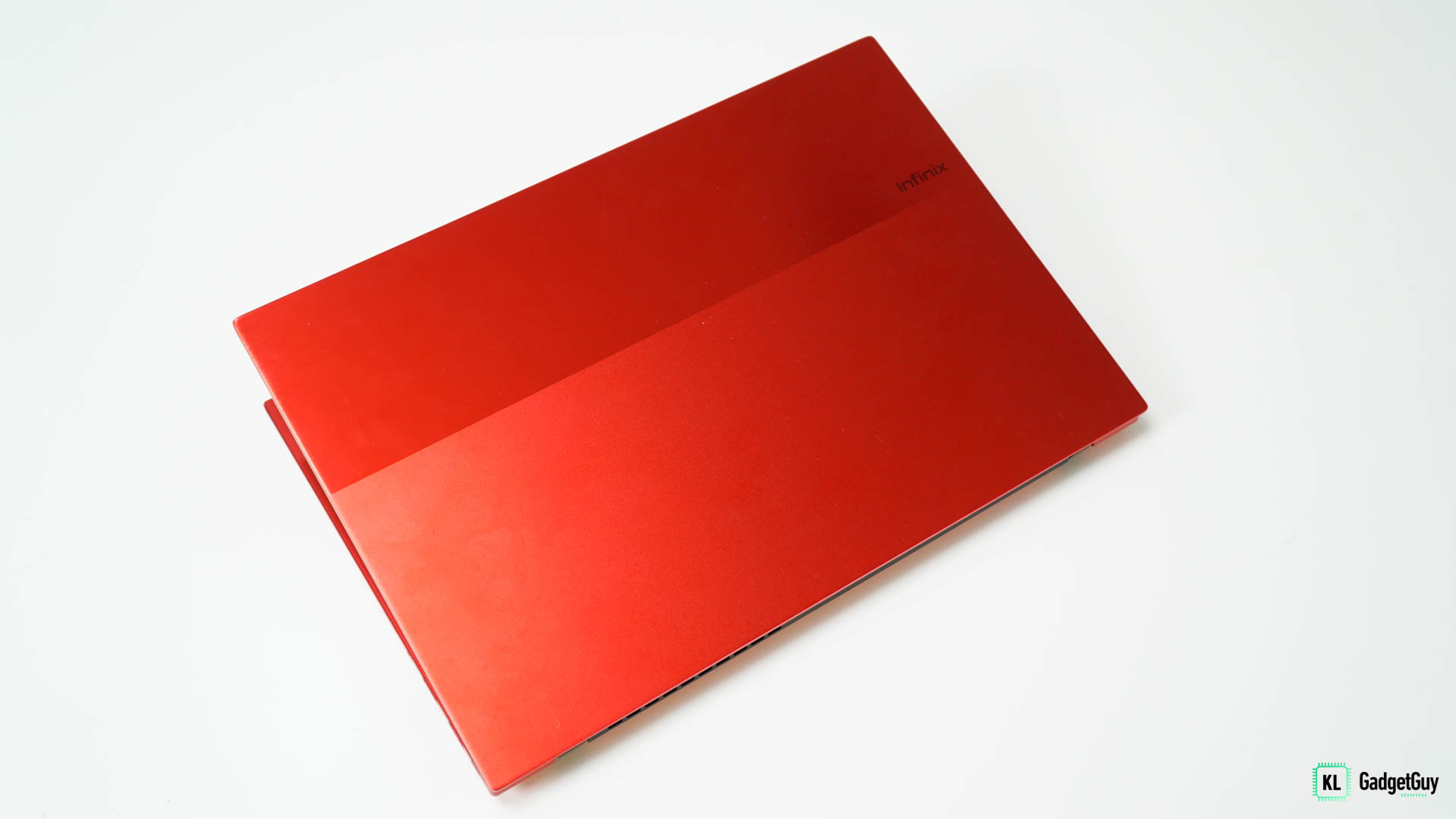 Weighing a mere 1.48kg, the INBook X1 is extremely lightweight to transport around and features an impressive aluminum build that I find no flexes and squeaks at all, the top chassis features a dual texture design that comprises a brushed texture on top and matte texture at the bottom, on the inside you find the same paint job as the exterior and I'm glad that they do the same for the trackpad, the keyboard, speaker grille and display bezels are black which gives it a really nice overall contrast.
While most brands would have just equipped similar class laptops with an Intel Pentium or AMD Athlon processor, the INBook X1 comes with an Intel Core i5 1035G1 processor, 8GB of DDR4 RAM running at 3200MHz and a Phison 512GB PCIe SSD, which is considerably decent and better than many laptops of the same class despite using a last gen Intel processor, even the equipped SSD is pretty fast as I measured 2.5GB/s of read and 1.7GB/s of write on CrystalDiskMark.
However, you don't want to push this laptop too hard either on opening heaps of browser tabs and leaving too many unused programs open in the background, the RAM isn't upgradable so you are stuck with 8GB of it for the rest of the ownership.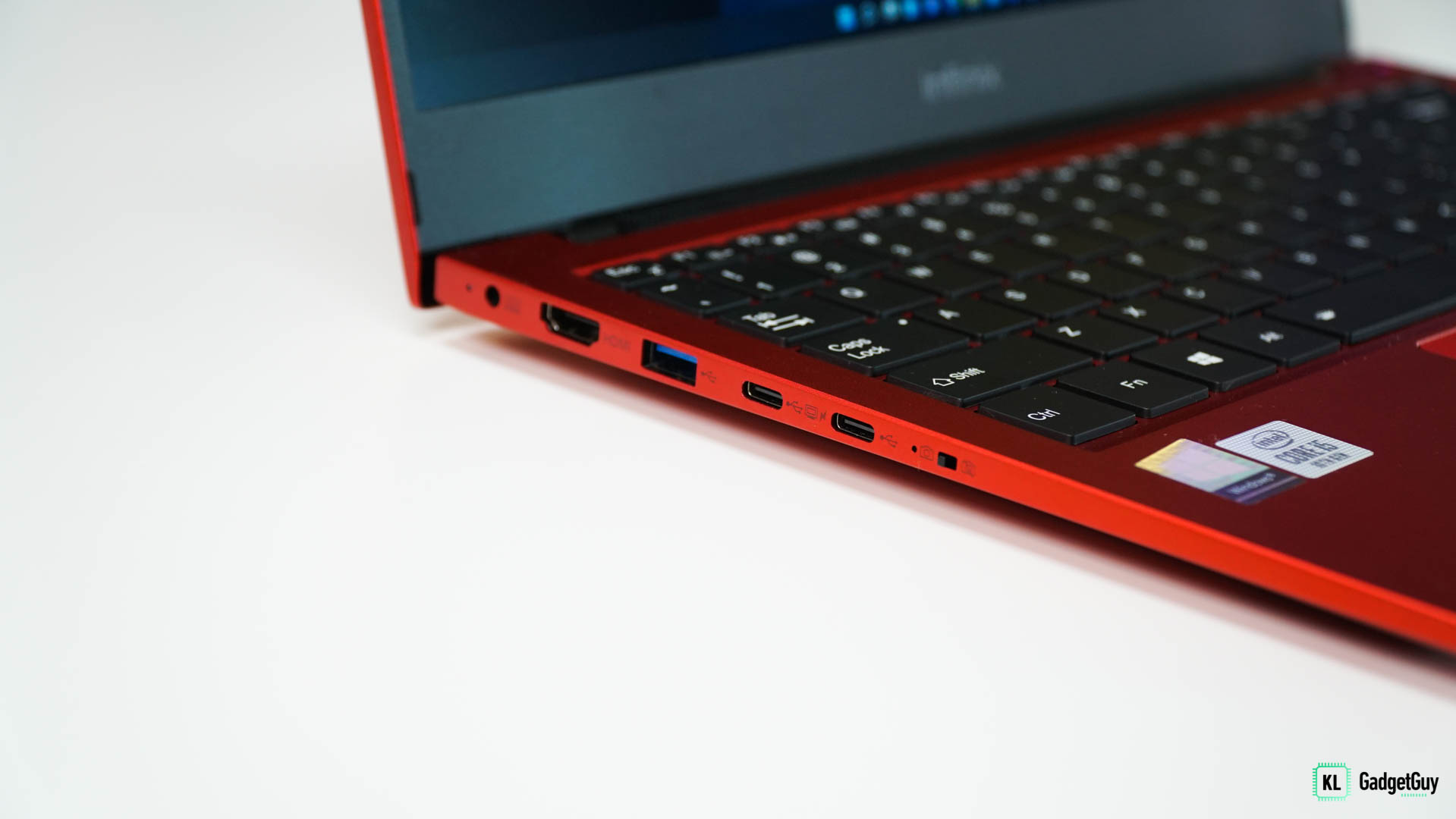 Ports selection of the INBook X1 is excellent, you get two full sized USB 3.0 ports and one USB 2.0 port, two USB-C with one of them supporting USB PD charging and display output, a HDMI port and MicroSD card slot. For those who cares about privacy, it also comes with a physical webcam kill switch on the left, a feature that's usually only available on more expensive laptops.
Using the INBook X1 as my main work laptop has been a very enjoyable experience, the 14-inch Full HD display delivered an excellent viewing experience with adequate indoor brightness and reasonably accurate color reproduction, the loudspeakers produced serviceable sound for conference calls and movies, the keyboard is one of the best I have experienced that offers a really nice tactile and good layouts, and the trackpad works well enough for selection and scrolling.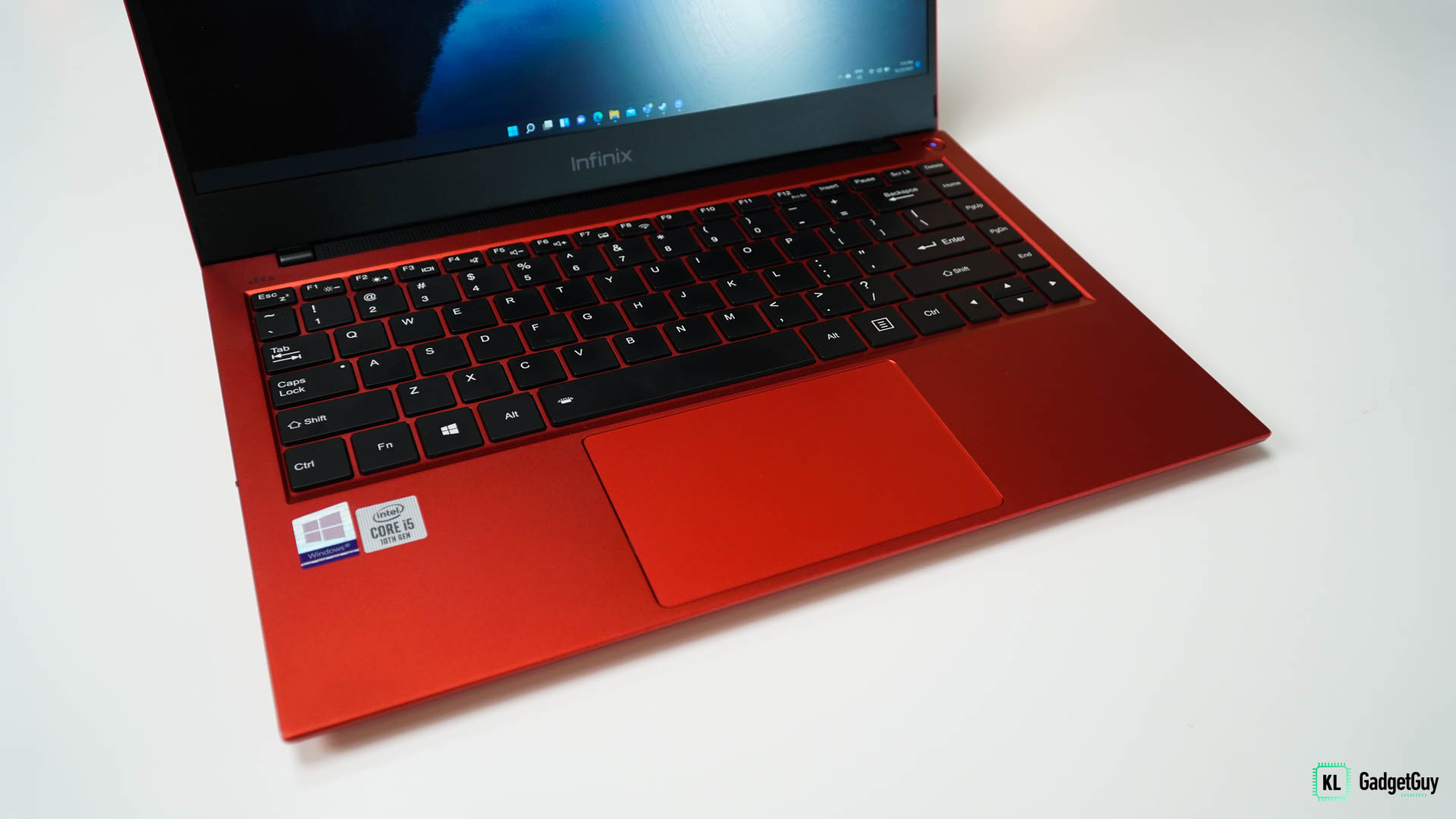 This is an experience that's really hard to come by on many mid-entry level laptops, and I'm glad that Infinix managed to nailed it.
While most Intel Ice Lake powered laptops I've tested before are generally bad on battery life, I could manage a remarkable 7 hours on the INBook X1 on a single charge. Although the laptop can be charged over the provided AC adapter, I have never took out the charging brick since I started using it as USB PD charging is so much more convenient, it charges over a 60W input and I easily get additional three hours of juice with just a 30 minute charge.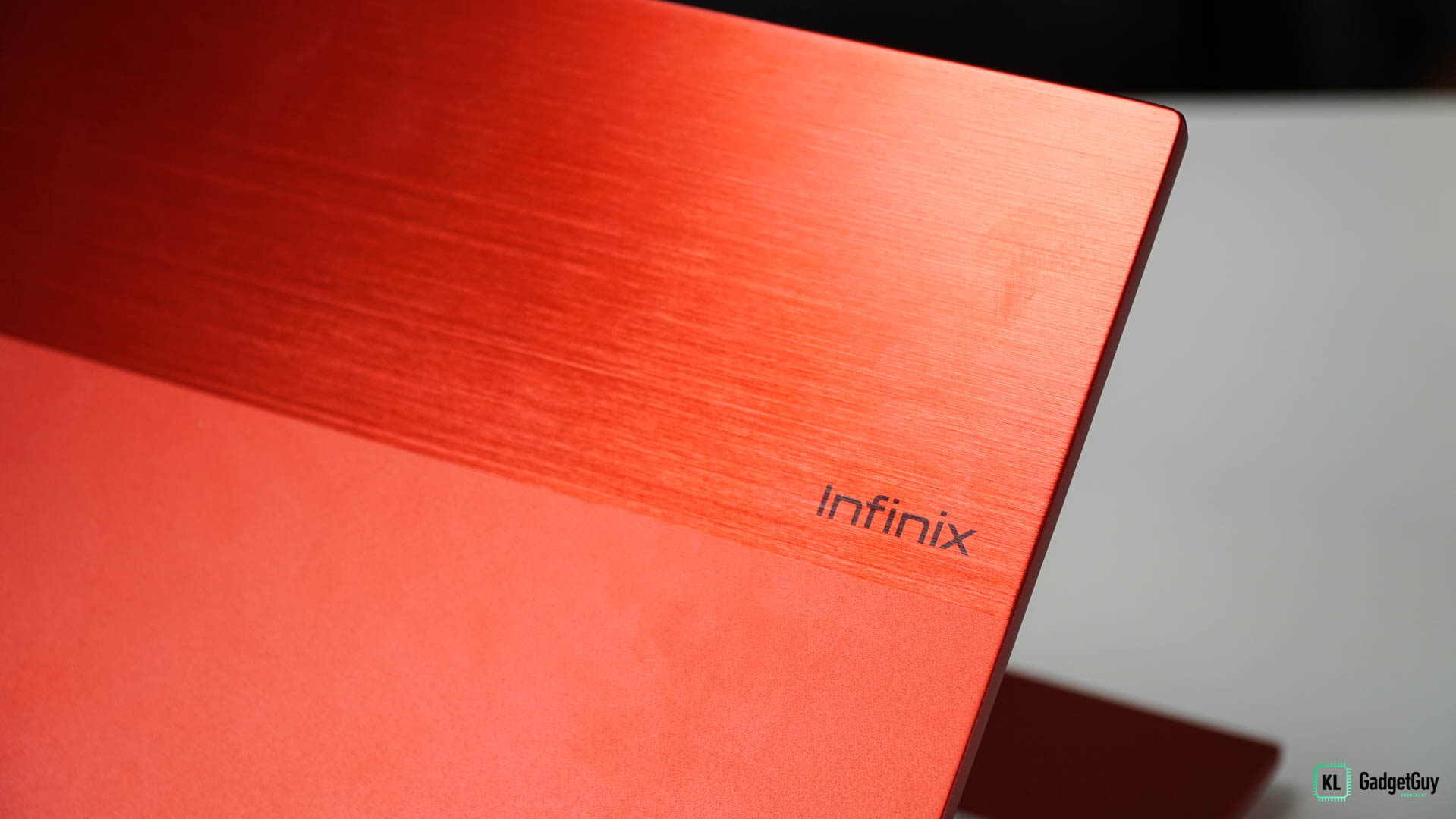 Retailing at RM2,399, the Infinix INBook X1 is a remarkable mid-range laptop that delivers almost everything you have come to expect on a more expensive laptop, there's nothing I can nitpick about and I absolutely recommend this over any other sub RM2000 laptops if you are willing to top up extra cash, unless you are brand biased, there's absolutely no reason not to give Infinix a chance.
Get the Infinix INBook X1 here.