"One small step for man, one giant leap for mankind." This iconic quote is known by everyone regardless of whether or not they were alive when Neil Armstrong first walked on the moon.  The historical moon landing has become a source of inspiration even till today, as Casio has recently come out with a new space-themed model inspired by the moon.
The GM-2100MG-1ADR Moon Watch catches the eye immediately with its black strap and gold dial. Though it sports the signature octagon-shaped metal bezel of the GM-2100 model, the Moon Watch stands out with a moon-inspired forged bezel and mirror polish at the sides, which gives it a metallic sheen.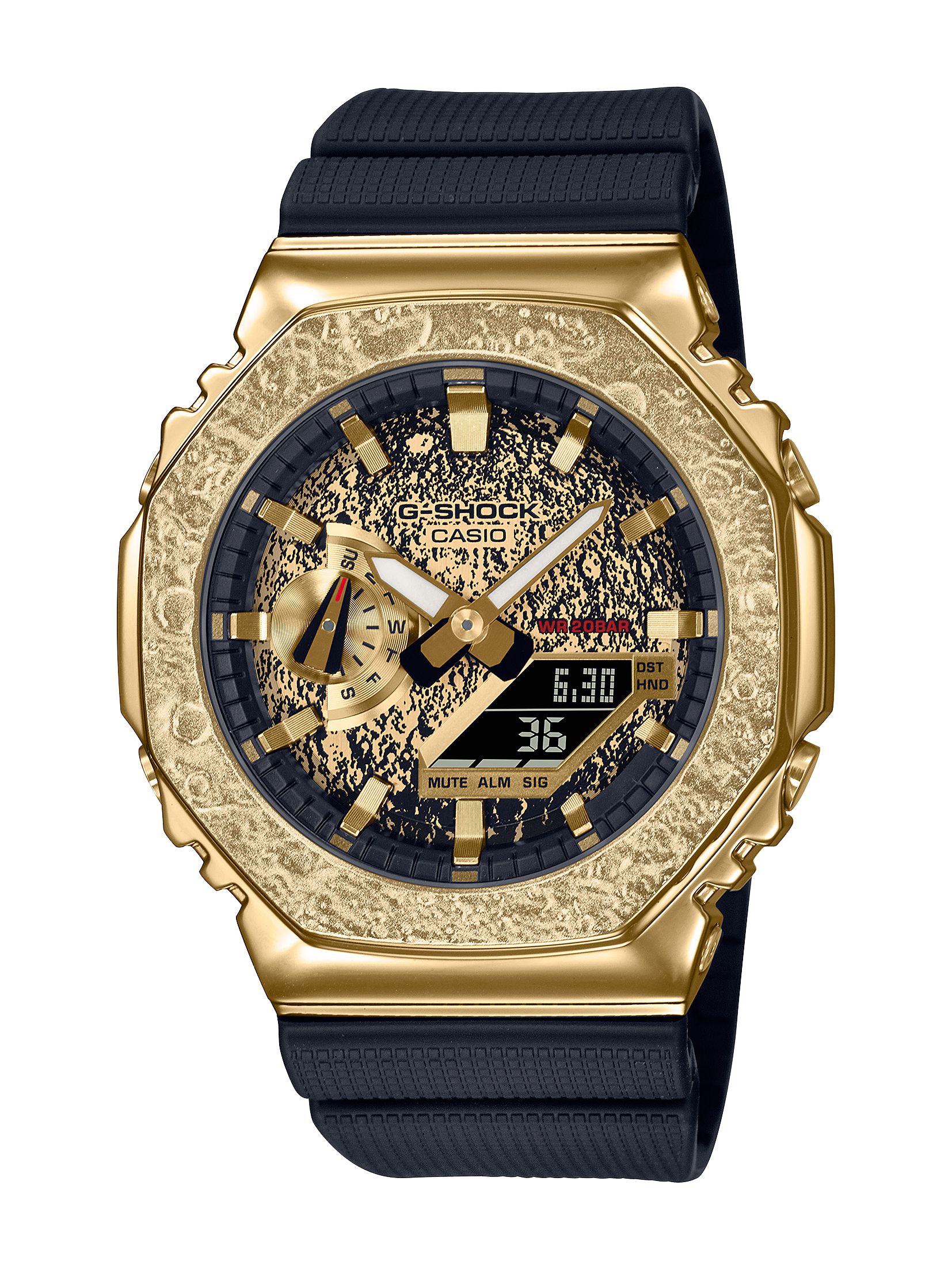 The design of the GM-2100MG-1ADR is heavily influenced by the moon's appearance, with an engraving of the Moon's craters on the back cover, and the face and rim of the dial based on the moon surface's texture. The striking combination of colours and textures blend well together in making the watch stand out.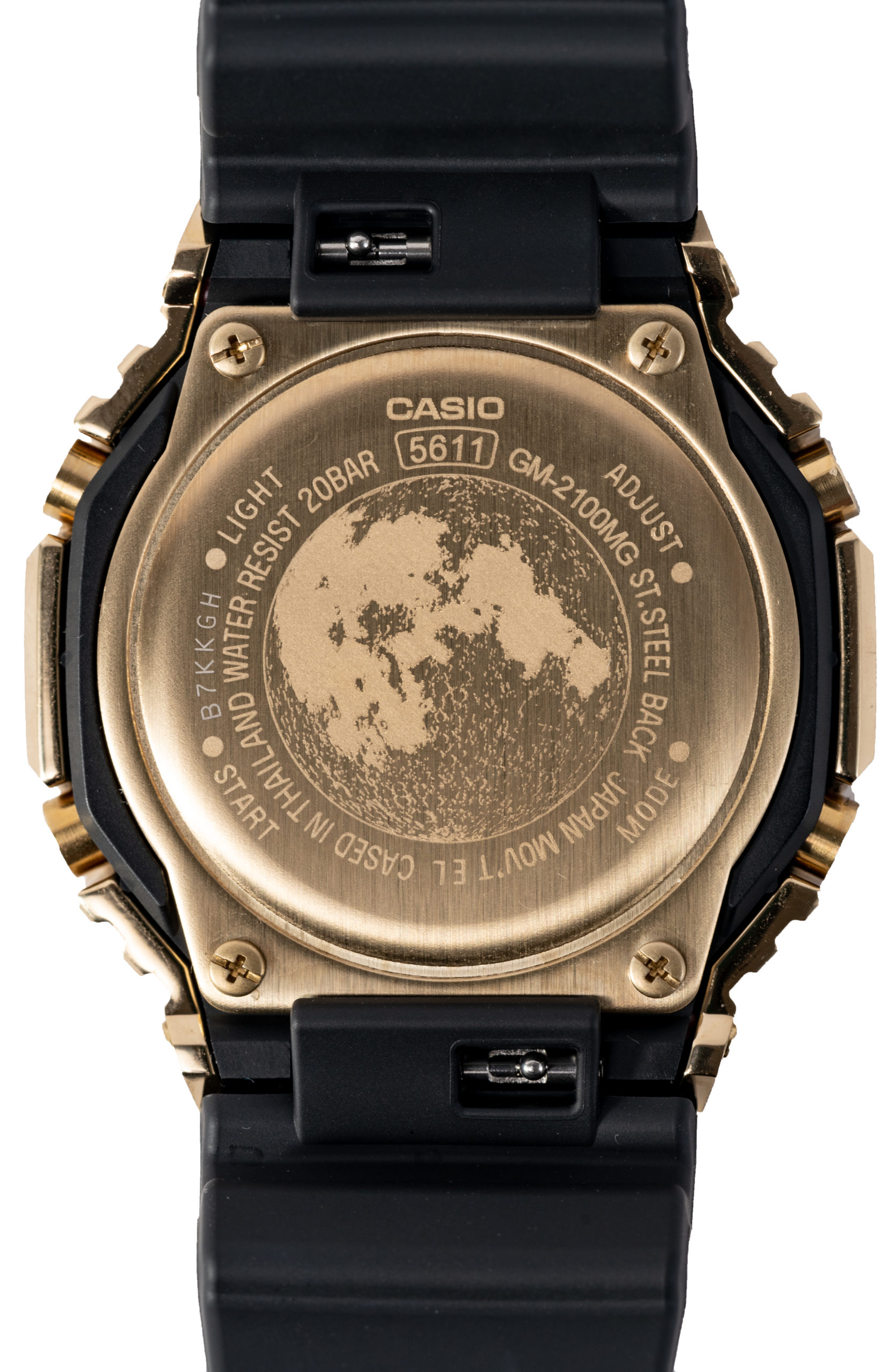 The Moon Watch comes with shock resistance, 31 world time zones, an automatic calendar, a countdown timer, five alarms, and a stopwatch. It has approximately three years of battery life, is water-resistant up to 20 bars (equivalent to about 200m of water pressure), and powered by a double LED light.