BYD, the global leader in new energy vehicles and power batteries, has unveiled the BAO 5 in Beijing. This launch marks the debut of their specialized sub-brand FANGCHENGBAO. The BAO 5, available in three variants, is priced between RMB 289,800 (RM187,157) and 352,800 (RM227,843).
FANGCHENGBAO, meaning precision ("FANGCHENG" for "formula") and agility ("BAO" for "leopard"), introduces the BAO 5, its first model equipped with the innovative Dual Mode Off-road (DMO) Super Hybrid Platform. This predominantly electric-driven, professional-grade off-road platform aims to revolutionize off-road driving while emphasizing energy efficiency and advanced technology.
The BAO 5: Redefining the Vehicular Experience
Tagged as a "Super Hybrid Hardcore SUV", the BAO 5 showcases the world's first longitudinal EHS electric hybrid system, an off-road specific 1.5T high-performance engine, and an industry-first rear-drive powertrain for off-road use. It boasts a maximum power of 505kW and a combined torque of 760N-m, outperforming traditional 5.0T engines. With a 0-100 km sprint time of about 4 seconds and a millisecond-response electric four-wheel drive system, the BAO 5 offers unparalleled off-road capabilities across diverse terrains. Its 16 driving modes and a minimum turning radius of 3.4 meters set new standards in maneuverability.
Advanced Design and Technology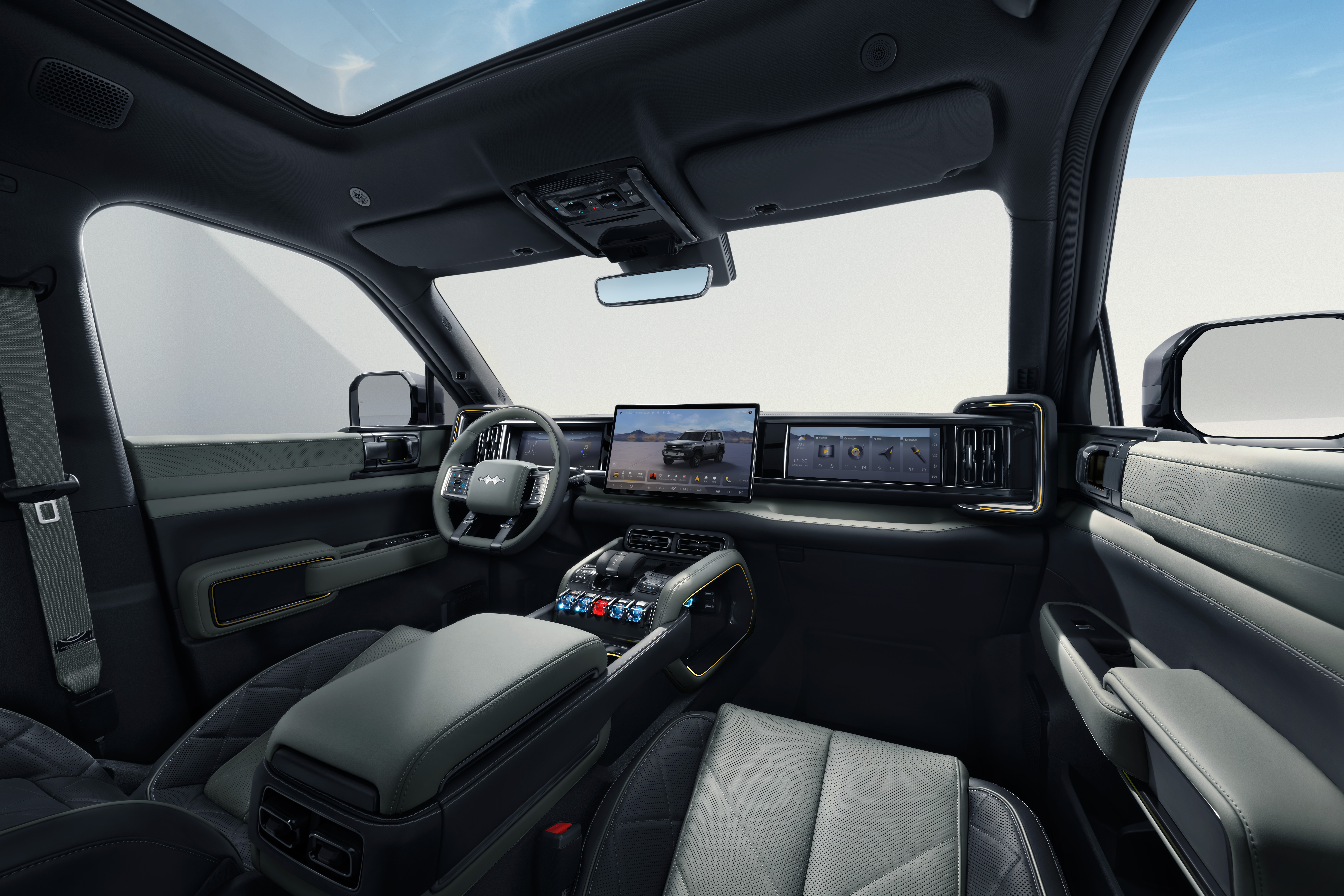 The BAO 5 integrates Non-Load-Bearing Frame and Cell To Chassis (CTC) technology, offering a balanced axle load ratio and a lower center of gravity. Its double-wishbone independent suspension ensures handling and comfort on par with urban SUVs. The DMO platform extends its Comprehensive Long Trip Capability (CLTC) range to 1,200 km. The vehicle's 6kW vehicle-to-load (VTL) discharge capability and optional 2.5-ton trailer hitch enhance its utility for outdoor adventures. Customization options for the BAO 5 include a selection of car paint, interior colors, wheel hubs, and pedals.
Inside, the BAO 5 features the FiLink UI for multi-screen interconnection and gesture operation. It also includes high-end Nappa leather seats and an 18-speaker DEVIALET audio system.
Prioritizing Safety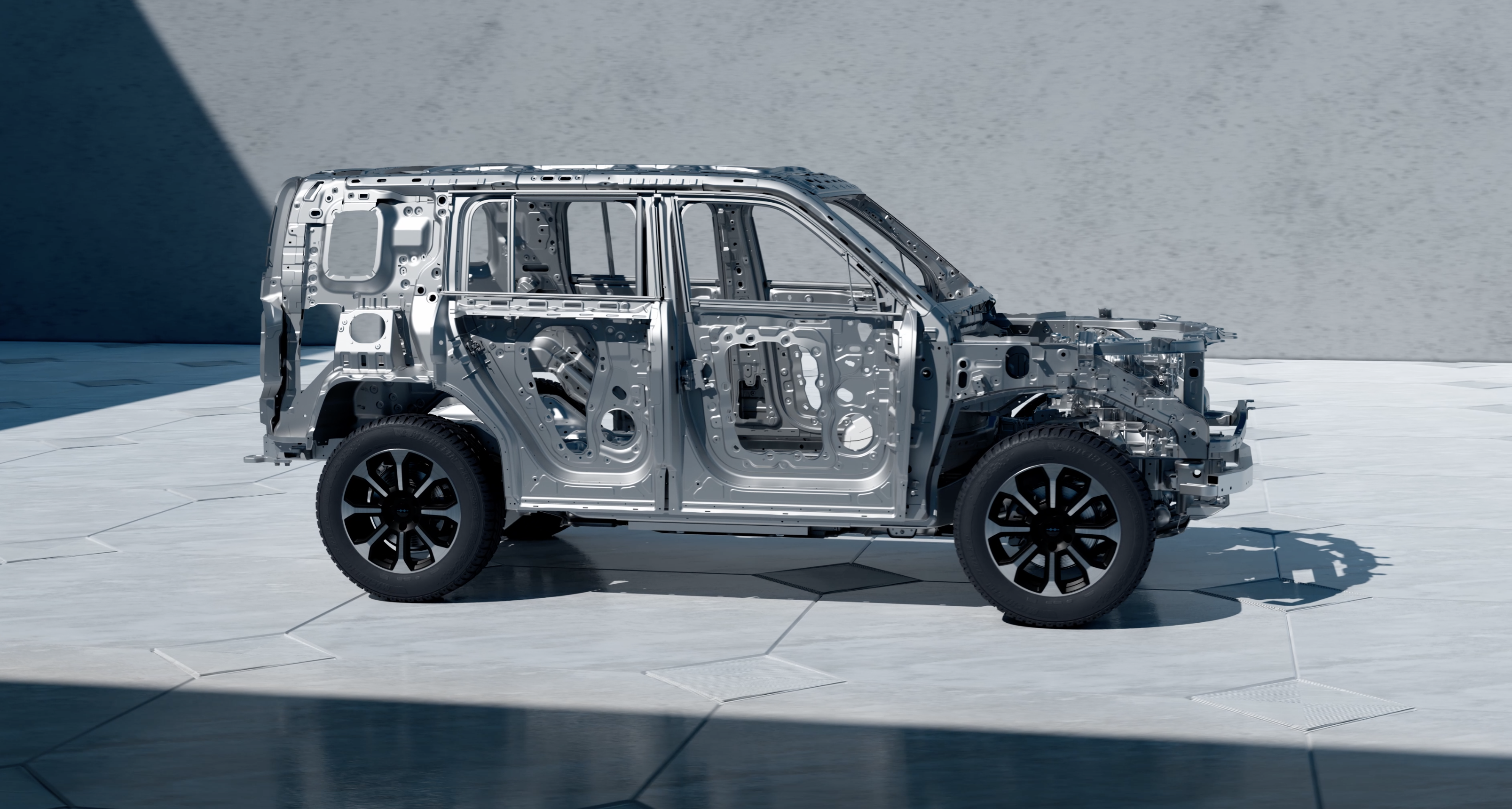 Safety is paramount in the BAO 5, which uses a frame composed of 96% high-strength steel and a new Non-Load-Bearing Frame that significantly reduces impact intrusion. The model also features a blade battery with a 5-layer protection structure and an underbody resistance capability 10 times above the industry standard. All three versions come with 11 airbags and an L2+ Advanced Driver Assistance System (ADAS).
Expansion Plans
FANGCHENGBAO also showcased two concept cars, BAO 8 and BAO 3, at its launch event. The brand operates sales service centers, MINI centers, and retail centers, with an initial batch of 70 stores already operational. By the end of 2023, 150 stores are expected to open in 80 Chinese cities.