In Malaysia, there are four major content streaming services to choose from; each offering their own take on streaming by way of content selection, and pricing. With so many options on the table, we know choosing one to subscribe to can be a real head-scratcher. 
To help you decide, here's our breakdown of each service and what they offer.
Netflix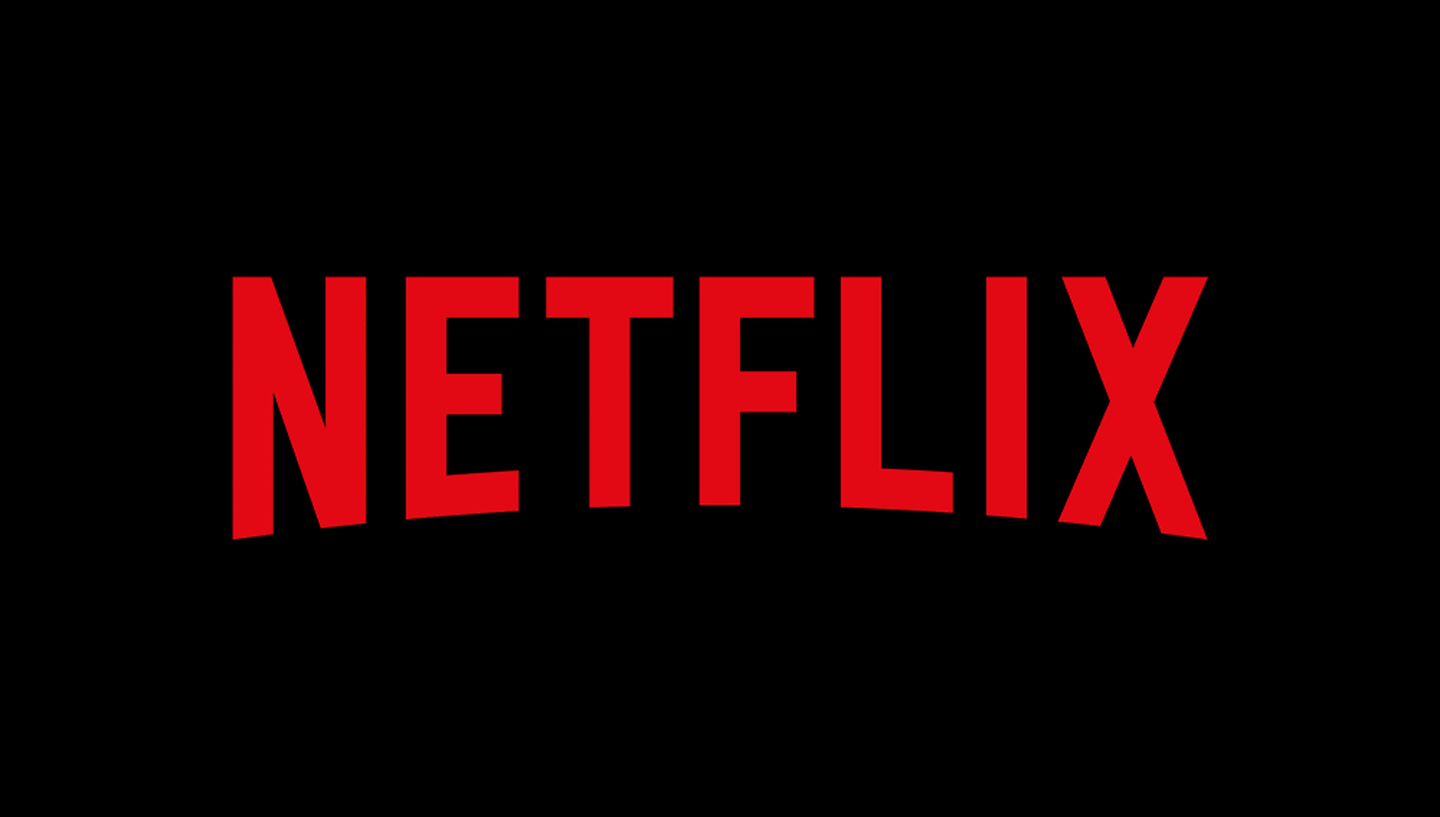 This service needs little to no introduction – tell a friend you don't have a Netflix subscription, and you'll likely be met with a sharp glare. Well, with its repertoire of award-winning originals and box office hits, your friend may have a point. 
The barrier of entry to this much-lauded service is small – a low RM17/month lets you stream on one phone or tablet at a time, with content playing at SD resolution. The Basic (RM35) package is a step up for single-user accounts, letting you stream on TVs, and laptops.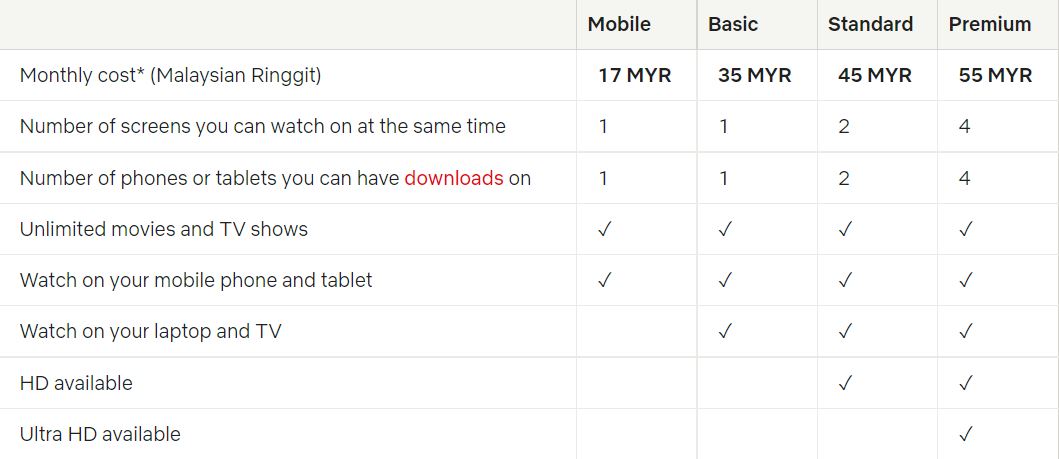 The value however is at in the Standard (RM45) package – it lets you stream at HD quality instead of SD, and lets you watch on two devices at one time. Divvy up the bill with the second user, and you're only paying RM22.50/month for better streaming quality.   
If mom and dad want in on the action – Premium (RM55) is the way to go; four devices can watch at one time, all at Ultra HD resolution!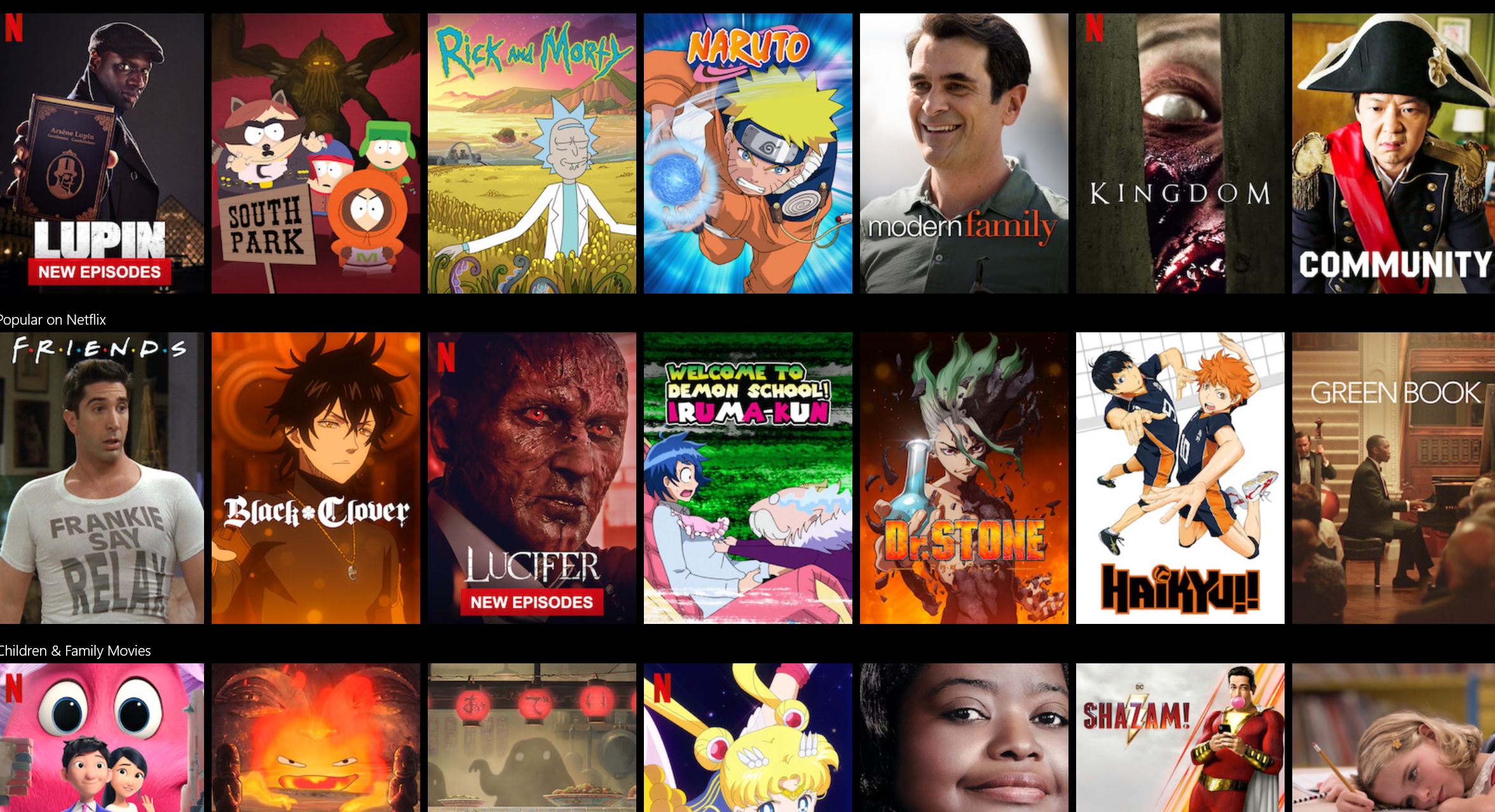 With Netflix, you get both quality and quantity in terms of content – originals like Stranger Things, Lupin, and Alice in Borderland will keep you occupied for days on end. A vast collection of licensed movies and shows from across the globe are available too, including local titles like Polis Evo, Paskal, and Sangkar. 
Apple TV+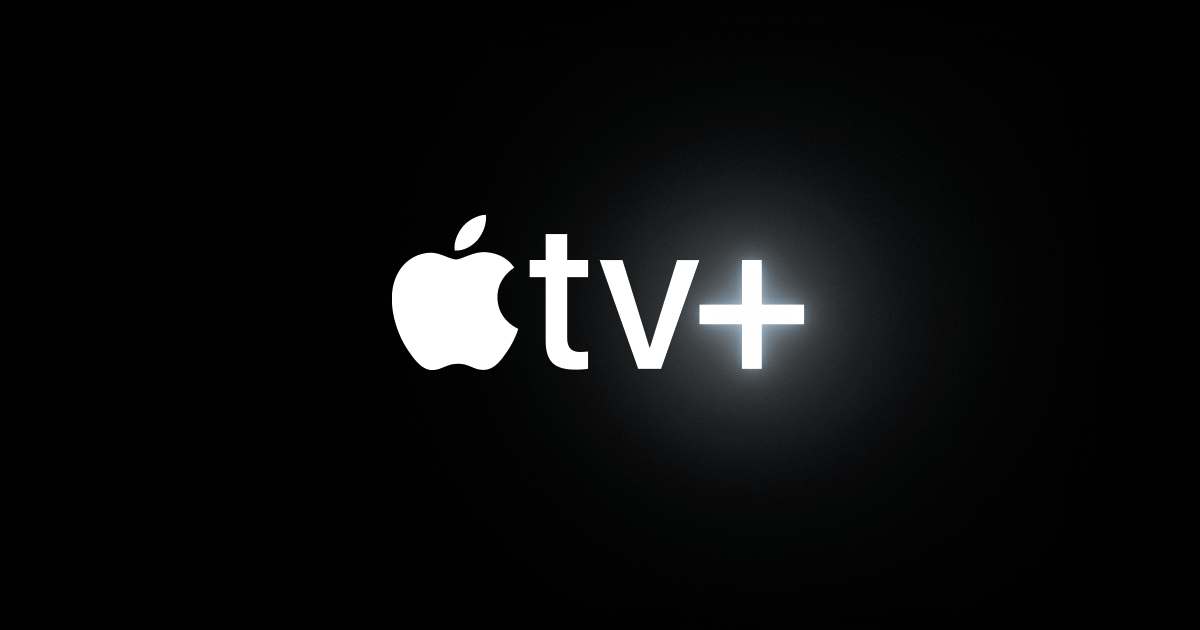 Like Netflix, Apple TV+ can be streamed across plenty of devices such as the Apple TV box, iPhone, iPad, Mac; as well as devices like the PlayStation, Xbox, and some smart TVs from Samsung, LG, VIZIO, and Sony. The only unsupported devices here are Android phones and tablets – however, Apple TV+ is supported on Android TV.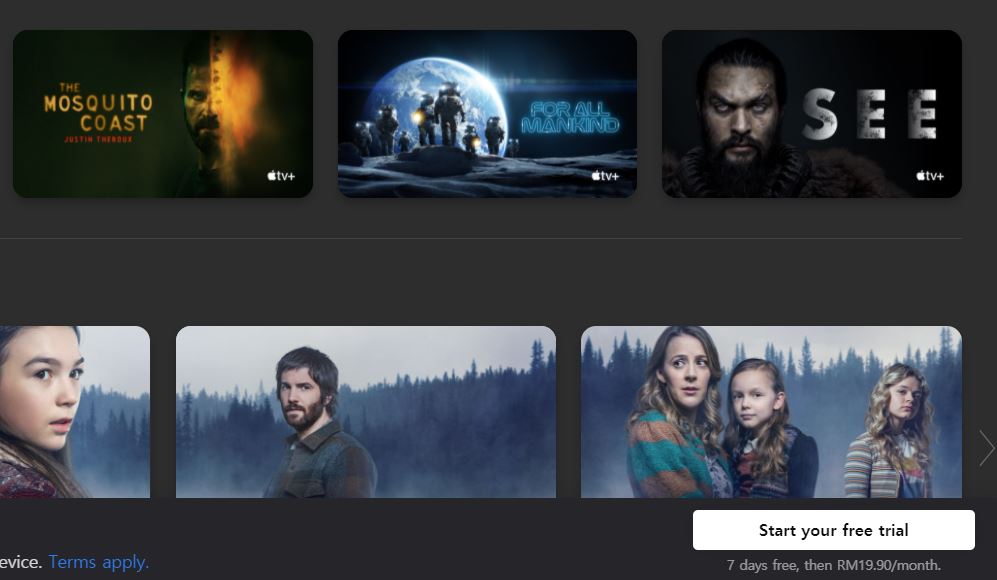 A monthly subscription will only set you back RM19.90 and you get a one-week free trial too, which is a more accessible and streamlined barrier of entry compared to Netflix. To sweeten the deal, just get the Apple One four-in-one service subscription; for the same price you also get Apple Music, Arcade, and iCloud (50GB) on top of Apple TV+. Plus, if you purchase an Apple device, you'll get a year's worth of Apple TV+ for free!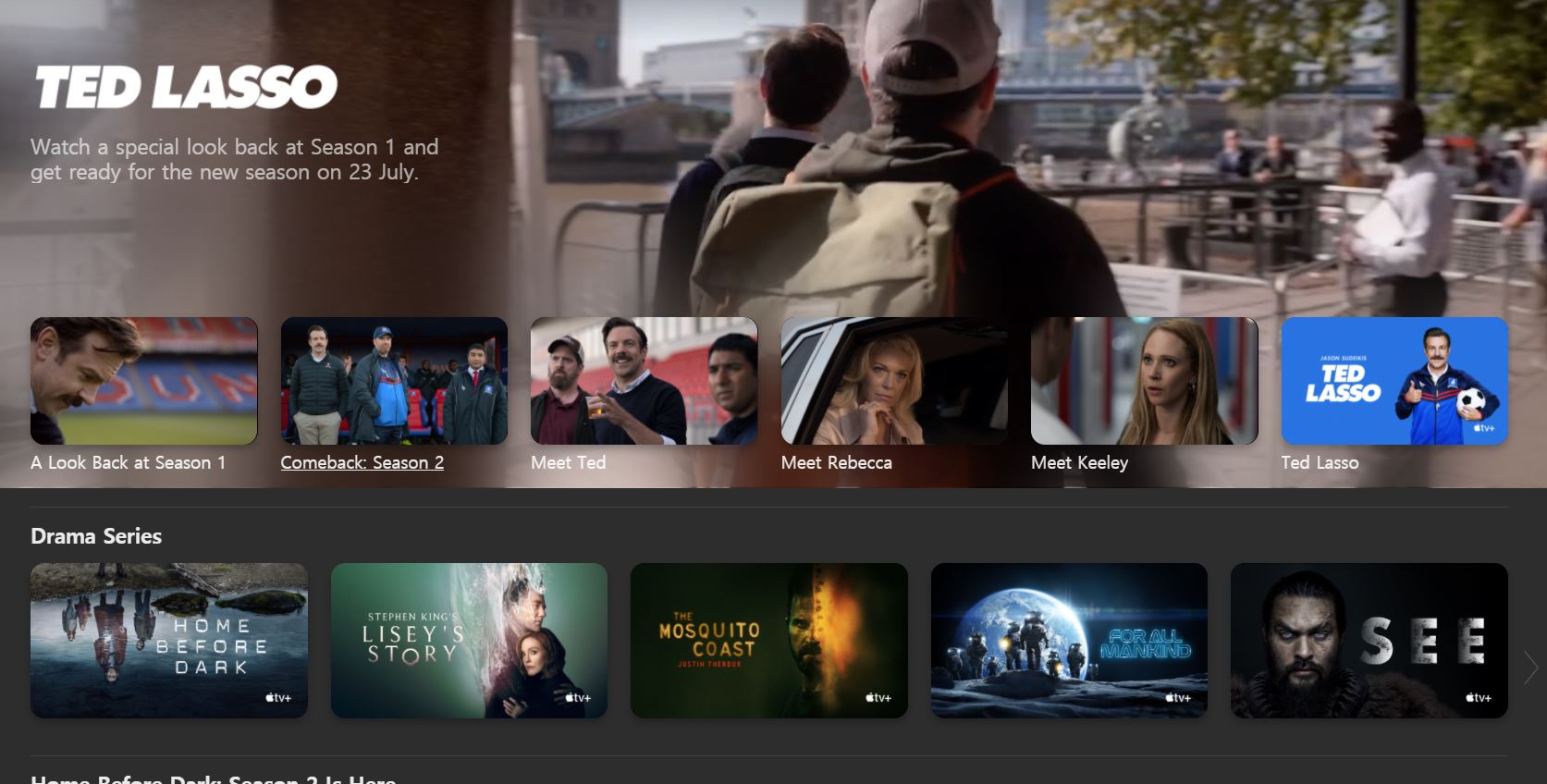 For content, Apple TV+ makes up for the lack of quantity with quality – originals like See, Home Before Dark, Central Park, and Wolfwalkers offer plenty of entertainment for viewers across different age groups. If you're looking for older films and shows that aren't originals, Netflix will still be your best bet. 
Disney+ Hotstar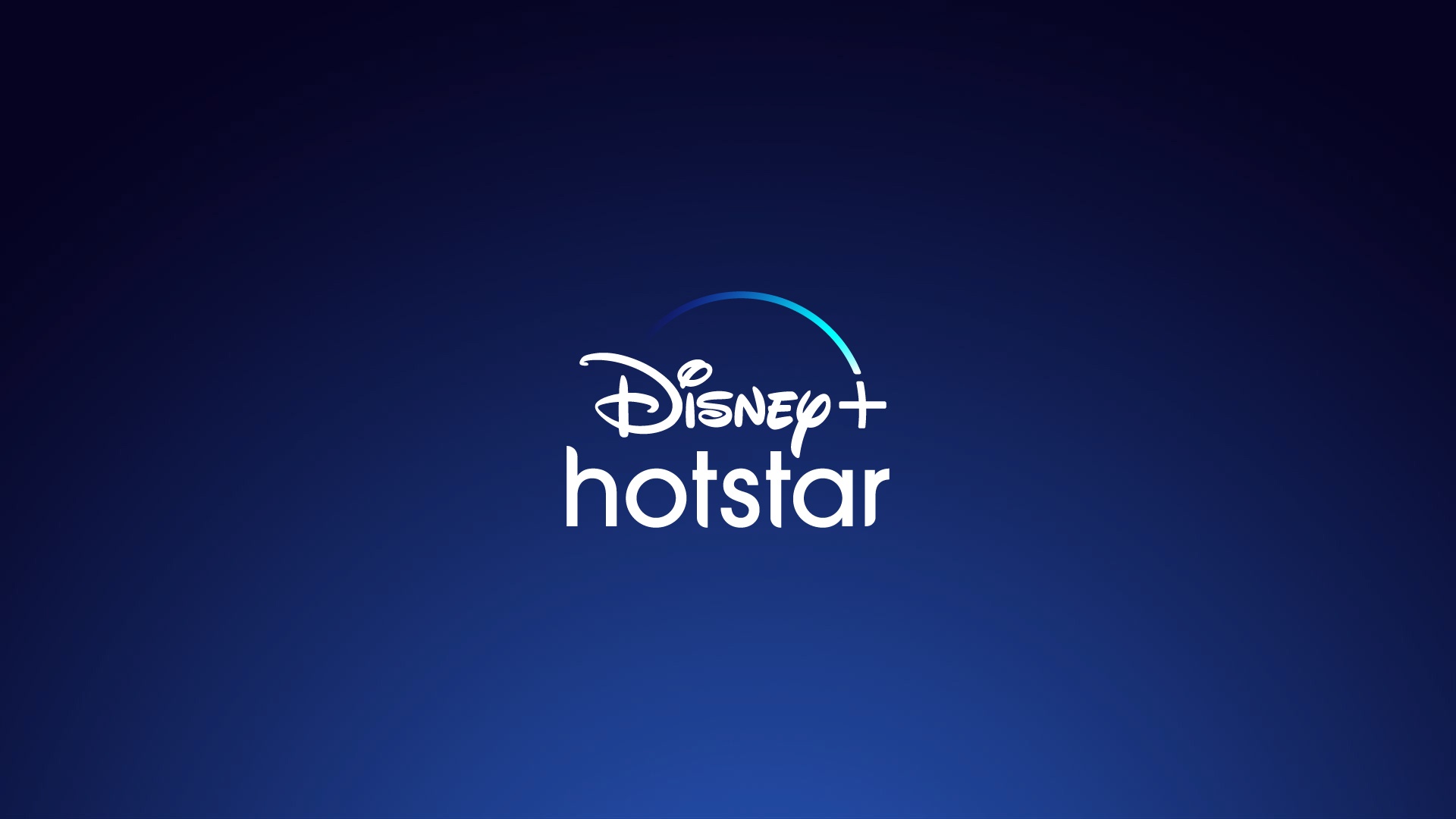 Need to scratch that itch for nostalgia? Disney+ Hotstar is finally available in Malaysia via their website or app, as well as through Astro. The initial price is RM54.90 for a three-month subscription, which is equivalent to RM18.30. 
Your subscription lets you watch on two devices at the same time at 1080p resolution, or 4K for certain titles if you're an Android TV or Apple TV user.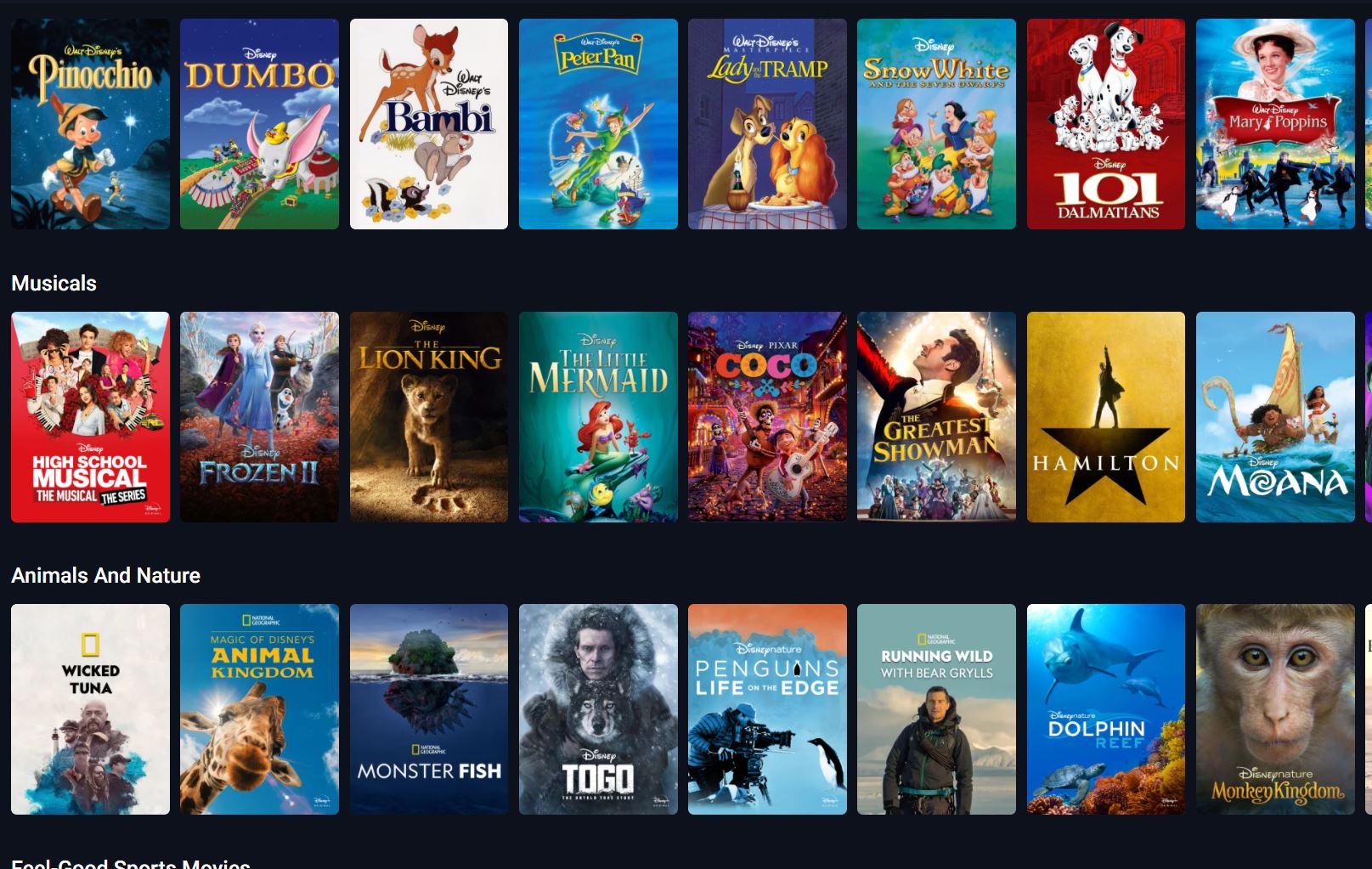 The biggest selling point for Disney+ Hotstar is obviously its plethora of Disney titles – old and new. Think movies like the critically-acclaimed Soul, nostalgia-inducing Mickey Mouse series, and even all the Star Wars content you can ever ask for. 
There's a decent selection of local, Hindi, and Chinese titles as well. Disney+ Hotstar has something for everyone. 
Astro Sooka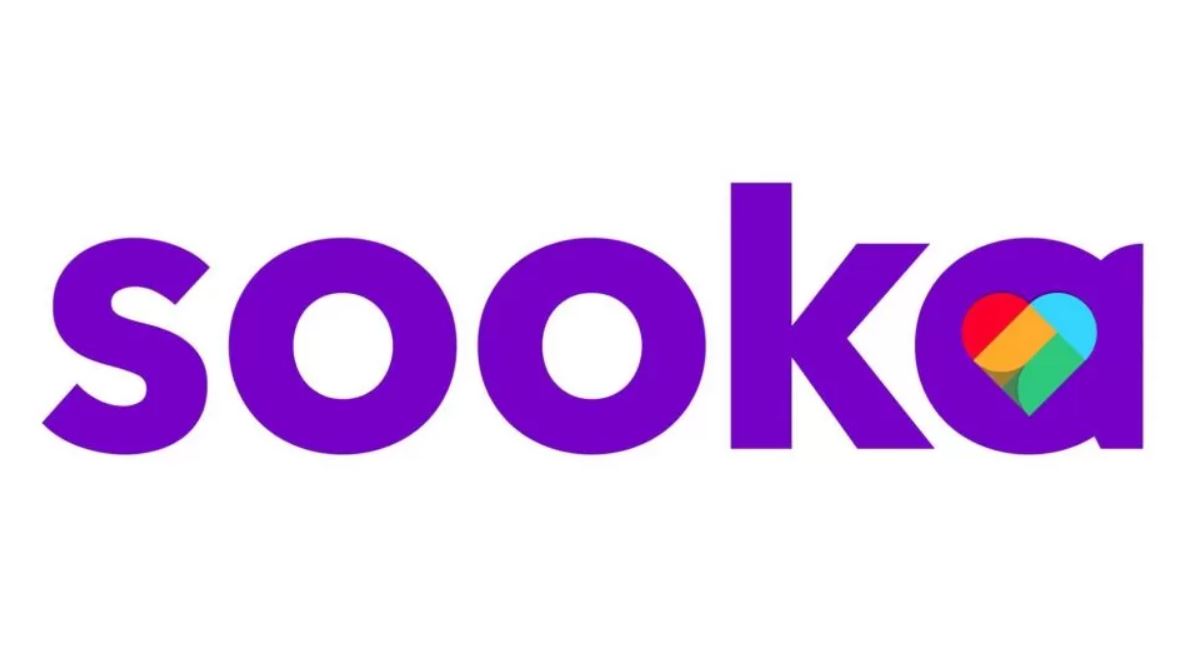 Malaysia's biggest satellite TV provider is putting their hat in the ring with the introduction of Sooka – a streaming service that offers both free and paid content.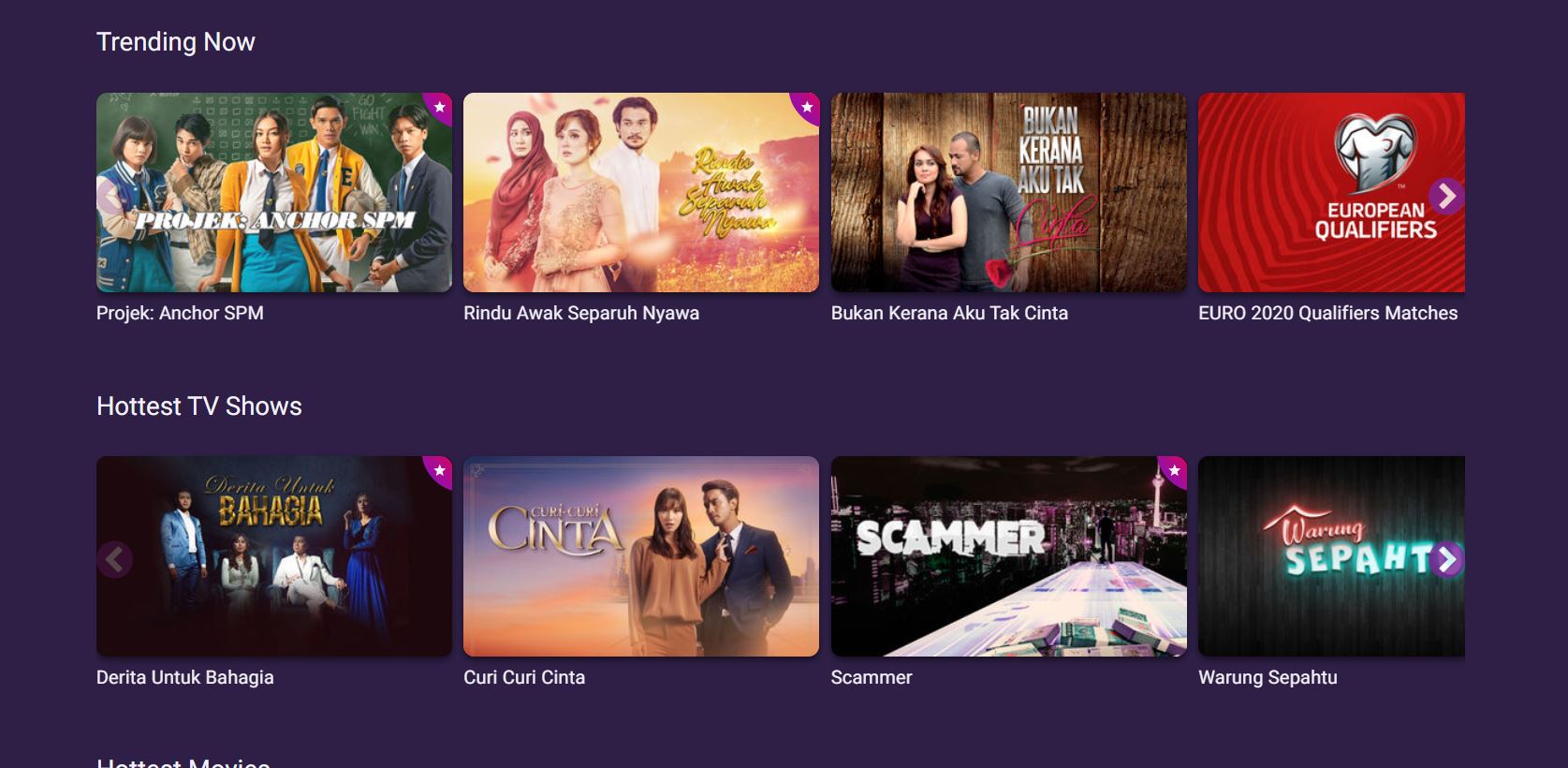 The range of titles include dramas and flicks from Malaysia, Korea, Hong Kong, Indonesia, China and much more. At the moment, there doesn't seem to be any English content included in the list. Some of these contents – including Sooka exclusives – are put behind a RM15.90/month paywall called the VIP Entertainment plan.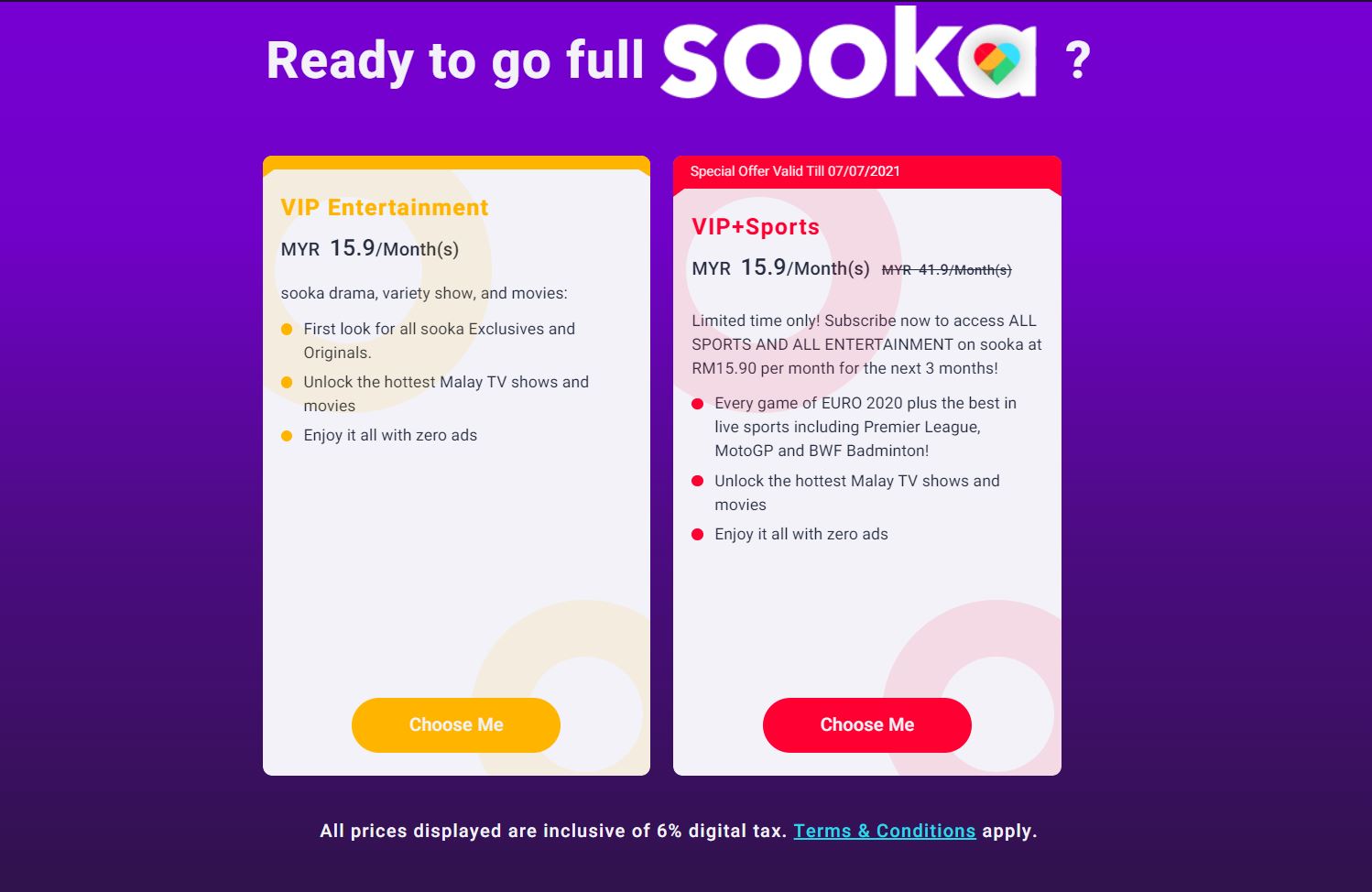 There's also the VIP+ Sports plan that costs RM41.90/month which will allow you access to football, badminton, Formula 1, and much more. At the time of writing, this subscription lets you catch the ongoing EURO 2020 tournament too. There are also 17 live channels too which include names like tvN, Astro SuperSports, Astro Arena, eGG Network, and Astro Awani.  
You can stream Sooka via their app, which is available on the Google Play Store, and the Apple App Store; or via their website here.