As a company that focuses in making memory products, Team Group is no stranger to PC builders who offers great value products whether when it comes to building an entry-level or high-end gaming rig.
The company's gaming centric line up, T-Force, has some decent product line up, and what we have here in our labs is none other than the company's entry-level gaming RAM. Simply known as the T-FORCE T1, there's no flashy RGB or heatsink to be found, but it doesn't need all that to capture one's attention with its Black PCB , red and white accents and text.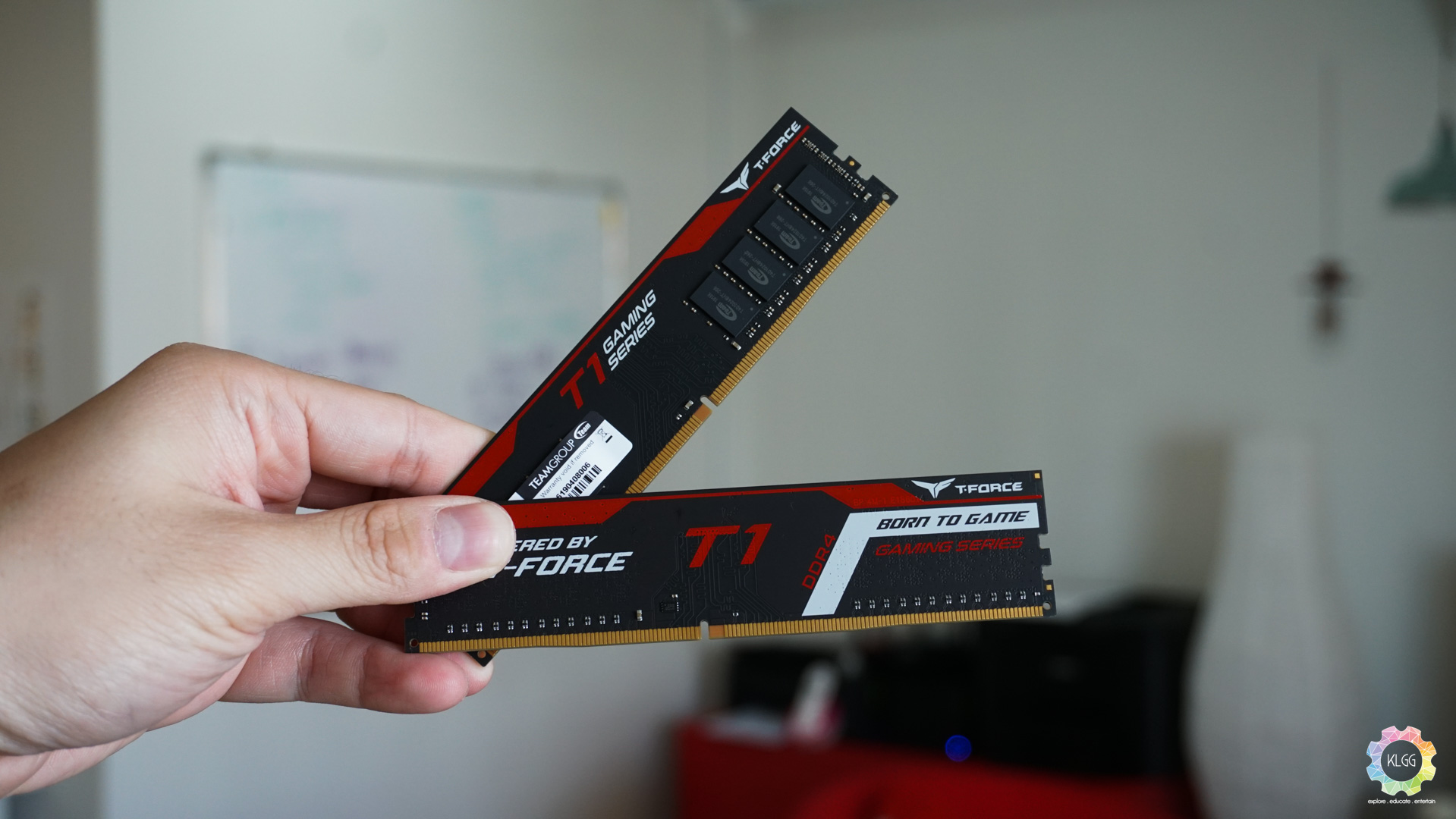 Ultimately, it looks like a premium version of a typical Value RAM, but you know it isn't.
Let's get to the basics, the kit that we received comes with two 8GB sticks and will support an XMP profile of 2666MHz, it supports both Intel and AMD platforms, which I'm pretty thankful to hear of that as I have had some trouble hunting for RAMs in the past for my Ryzen 7 rig.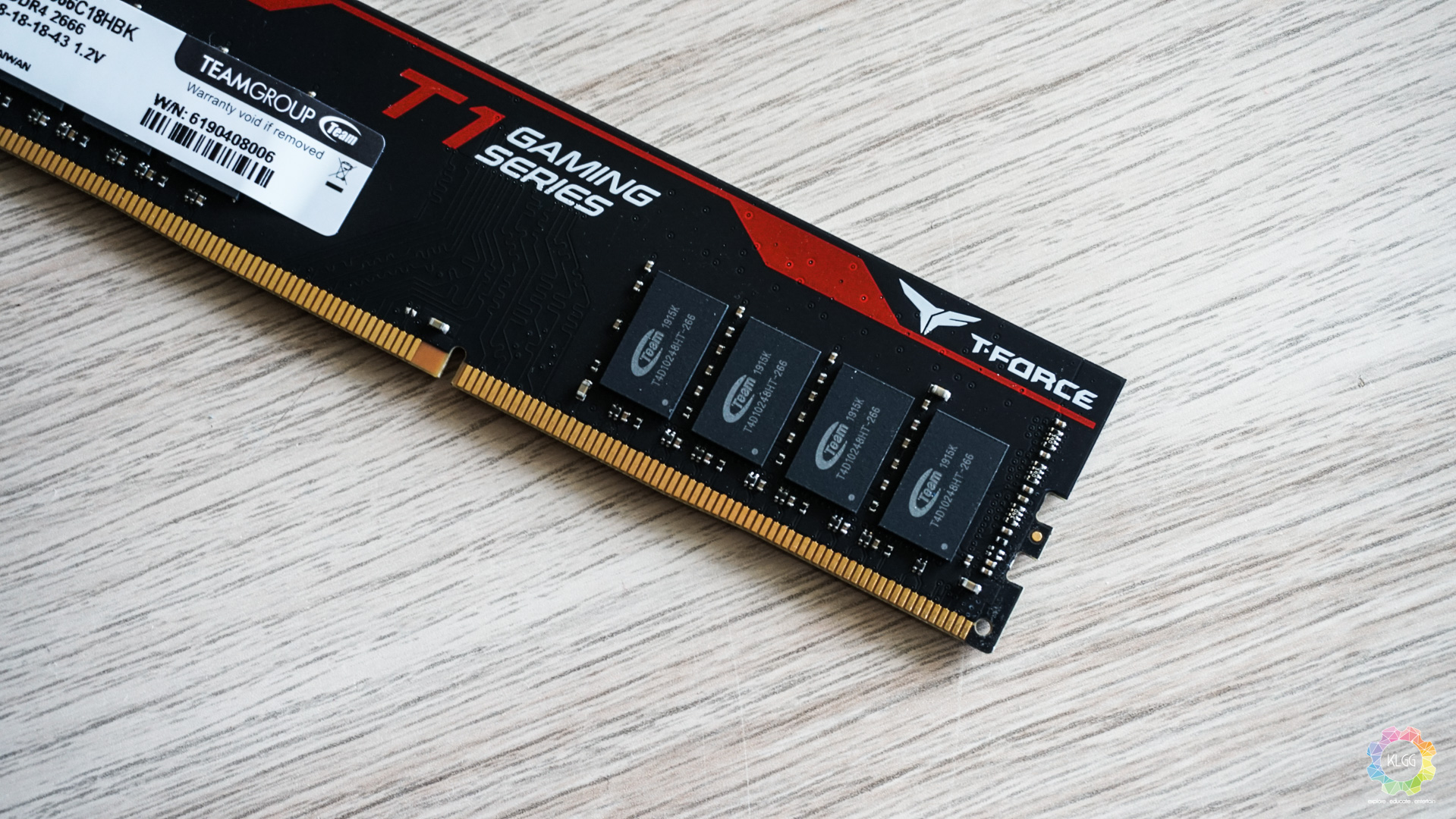 The T1 uses IC and memory chips developed by Team Group. Featuring a low 1.2V working voltage, it operates at 2400MHz at default with a timing of CL16-16-16-39, which is pretty good even if you don't intend to activate its XMP profile, but who doesn't?
Here's a comparison between the T1 DDR4 RAM and Kingston's DDR4 2400MHz ValueRAM, the T1 sure looks way attractive.
System Configuration
CPU: AMD Ryzen 7 2700X
Motherboard: MSI X470 PRO CARBON (BIOS: 787Bv29)
RAM: TeamGroup T1 DDR4 8GB x 2
GPU: NVIDIA GeForce GTX 1080 Founders Edition
SSD: Plextor M6s 256GB, Seagate IronWolf 1.92TB
HDD: Seagate FireCuda 1TB
PSU: EVGA Supernova 750W G+
Case: InWin 101 ATX Chassis
Performance and Benchmarks
One thing good to note is that the T1 works very well on my AMD Ryzen system with no compatibility issues when running on XMP. We will be using AIDA64's Cache & Memory Benchmark to find out how it performs.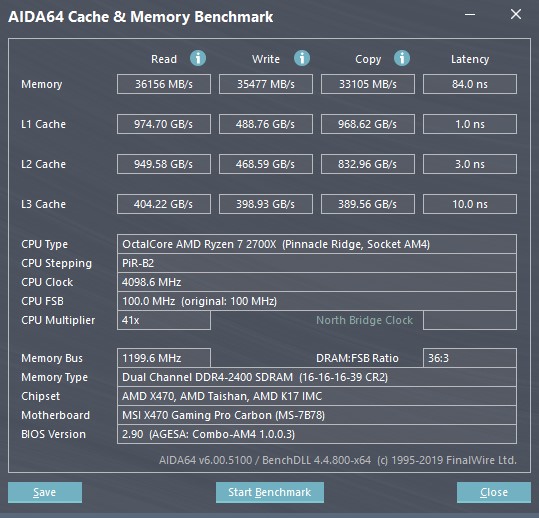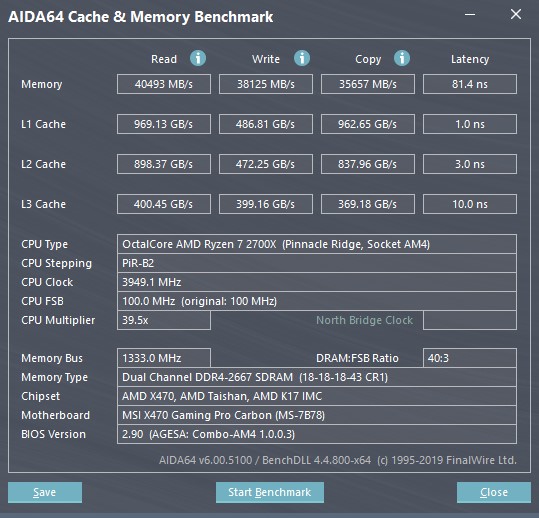 Despite only having 267MHz difference in memory frequency and increased memory timings, we are seeing a 10% increase in all memory tests, while latency is slightly shortened, which in actual real world performance you might not see a significant improvement in loading speeds, but nonetheless its still a great thing to see faster performance than its default memory frequency.
You might think that without a flashy heatsink, the T-FORCE T1 isn't going to survive any overclocking efforts, but in my tests, it exceeds my expectations as an entry-level performance RAM.
The MSI X470 Pro Carbon motherboard comes with a "Memory Try It" feature, so it is pretty easy to find out the sweet spot clock speed and timings that the RAM can perform properly, while I thought I almost succeeded in getting the RAM working at 3200MHz with a CL16-18-18-43 timing, I eventually ended up getting the RAM perform reliably without BSODs at 3066MHz with a CL20-20-20-43 timing.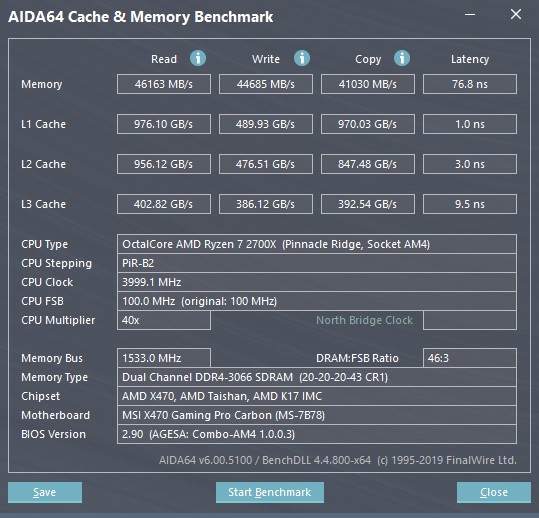 Guess what, the results turned out to be much better than I expected even with the relaxed timings, latency is reduced by 7ns while memory operations are 15-20% faster than XMP speeds.
Verdict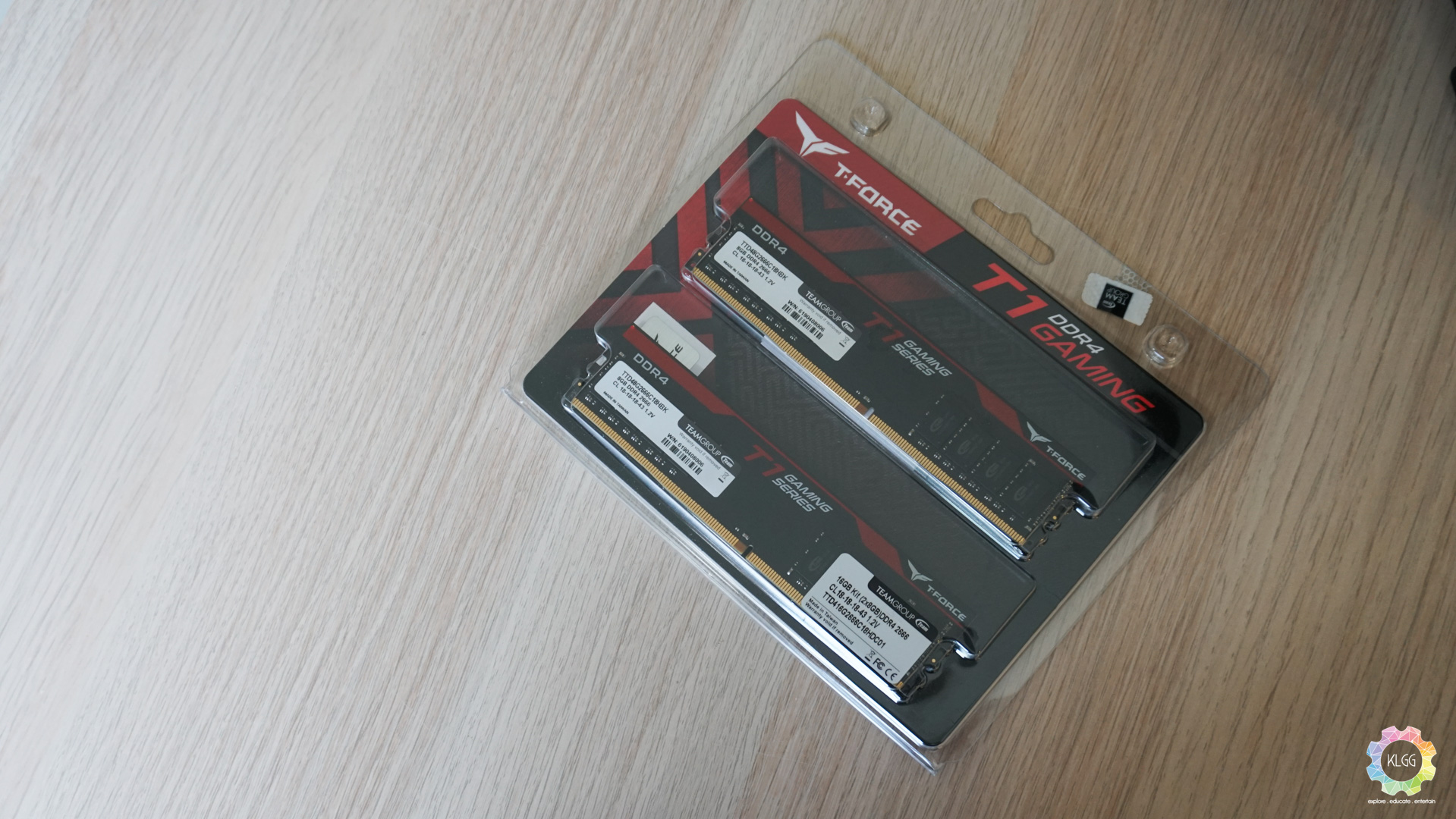 I didn't expect the T-FORCE T1 to perform this well for an entry-level gaming RAM, though I wished its XMP timings were a little faster, but really, I am not going to ask for more when Team Group is selling this for a really attractive US$80 (RM332), even if you aren't building a rig specifically for gaming, there's simply no reason not to consider this over a standard value RAM.
The Good
Simple yet attractive design
Decent overclocking capability
Affordable
The Not so Good
XMP timings could be better