Working from home can get stressful when your laptop can no longer keep up with your work flow. If you have been squinting at that small and low-resolution display, waiting for a program or website to load all the time, it's time to consider an upgrade to the MSI Prestige 15, a powerful business and creator laptop set to enhance your work from home experience. 
Sleek design and practical features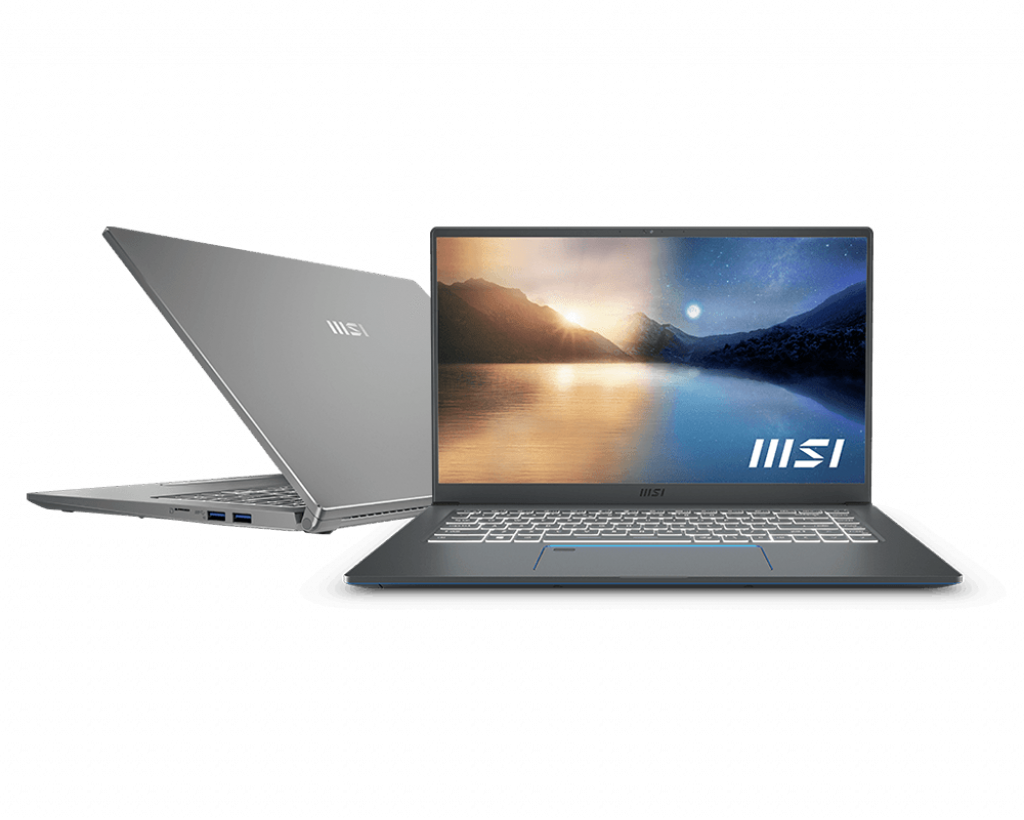 Featuring a sleek aluminum body that only weighs 1.69kg, the MSI Prestige 15 is one of the lightest 15-inch laptop in the market that allows you to transport it anywhere in the comfort of your home, it also feels and looks extremely compact due to its slim display bezels, this effectively allows MSI to shrink to footprint of the laptop to make it look like a 14-inch device.
As a business and creator centric laptop, the MSI Prestige 15 is fitted with a bright and CalMan verified Full HD display panel that makes working more enjoyable, unlike many business laptops that come with a low-resolution display, it offers sharper images and text which can reduce user fatigue after using for long hours.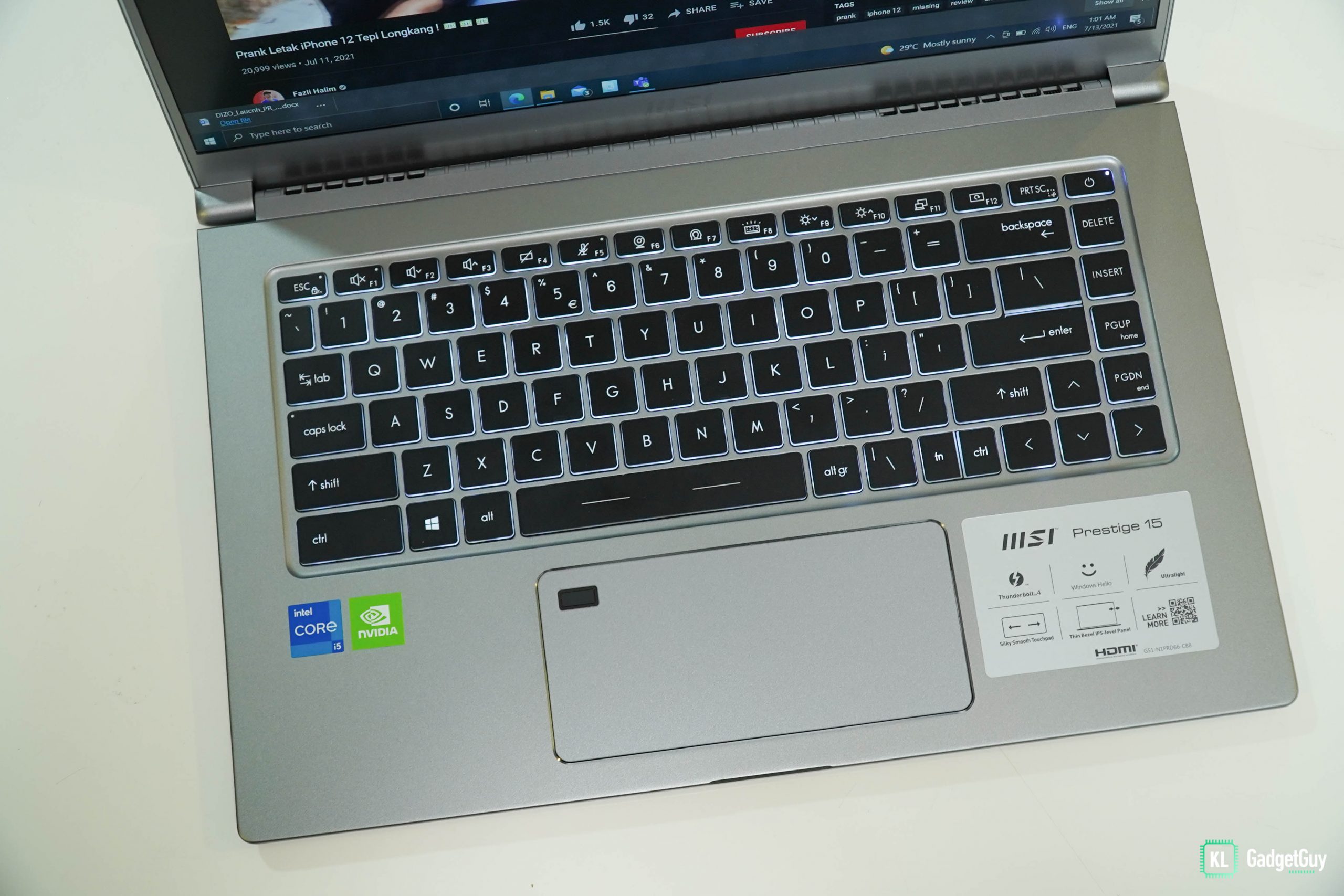 The MSI Prestige 15 keyboard's large keycaps and 1.5mm key travel ensures faster and more accurate typing, while the wide silky-smooth trackpad ensures that you no longer need to connect an external mouse to navigate around when space is limited.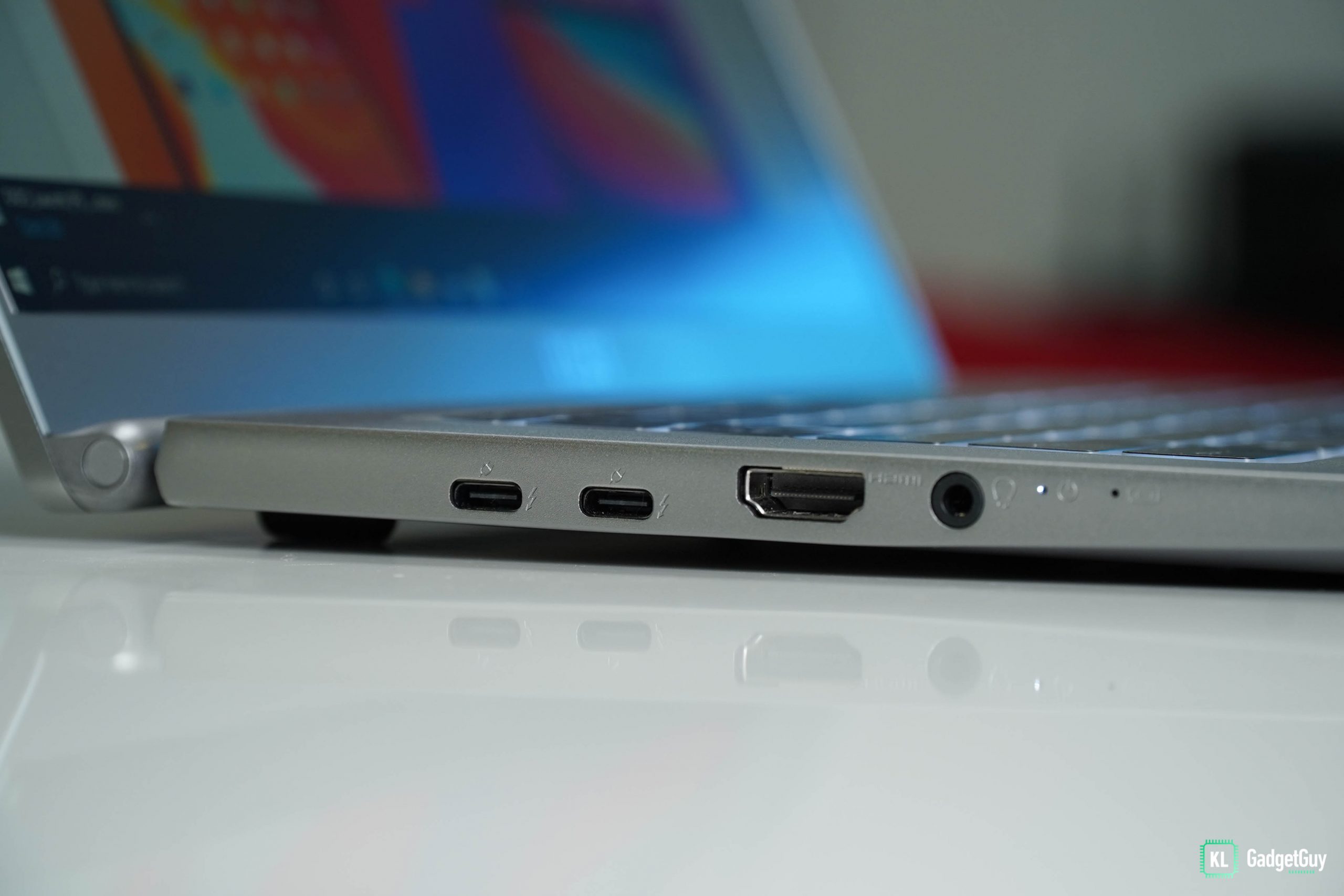 A great work laptop shouldn't be compromised of ports, and this is where the MSI Prestige 15 shines compared to the rest of the competition, as you get two USB-C ports that supports Thunderbolt 4, two full sized USB 3.2 Gen 2 ports, a full-sized HDMI 2.0 port and a high speed UHS-III MicroSD card slot, this means you get to connect multiple displays, high speed storage devices and peripherals without ever needing to invest in dongles separately. 
Superior performance that keeps up with you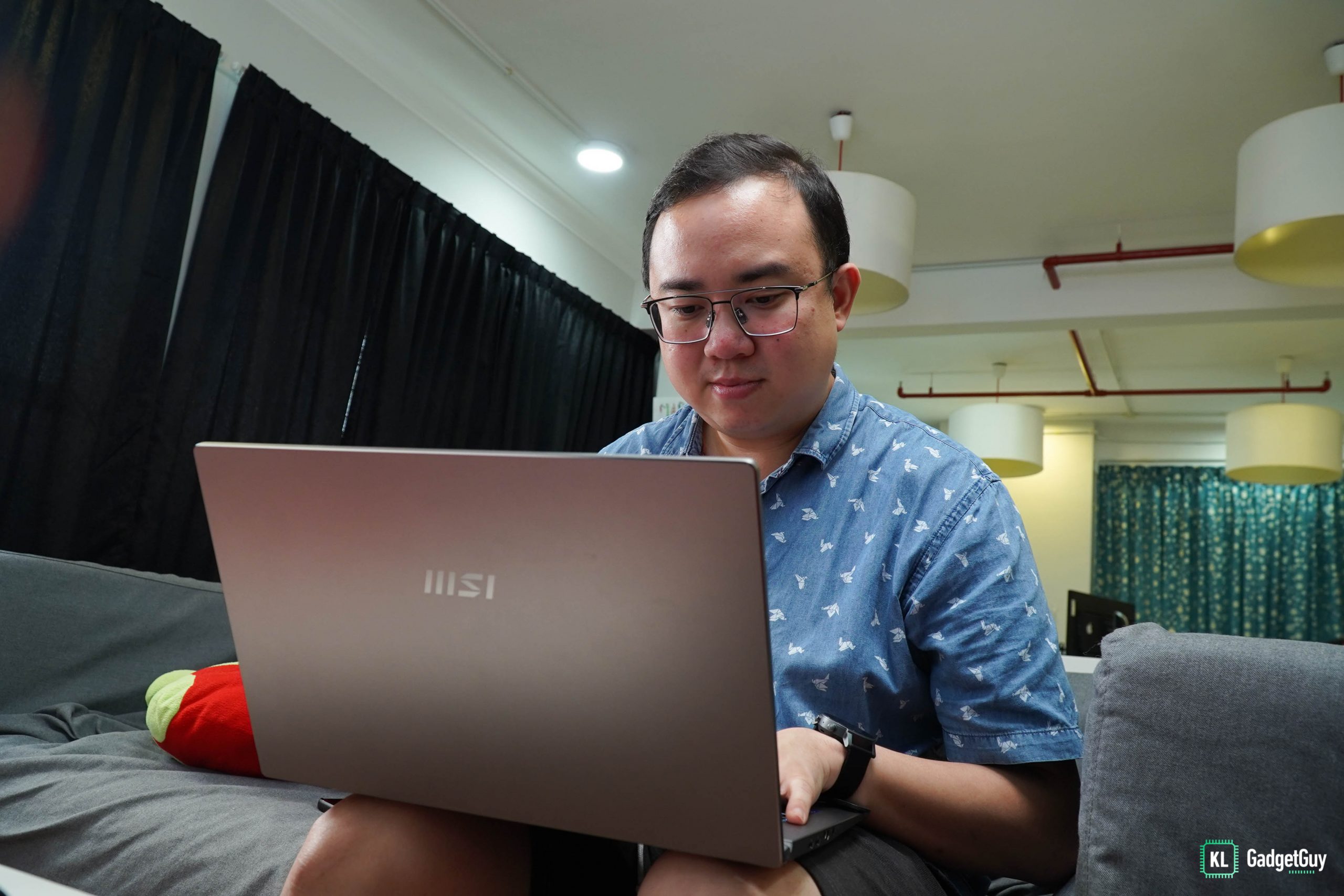 Fueled by the 11th Gen Intel Core i5 processor and PCIe storage, the MSI Prestige 15 delivers extremely responsive performance that waiting for programs to launch is now a thing of the past, this significantly increases one's productivity and allows things to be done faster for the day. 
Complemented by the GeForce MX450 discrete graphics, you can expect increased graphics performance when it comes to video editing and presenting a graphically complexed PowerPoint presentation, it is even powerful enough to run games so that you can unwind after a long day of work.
With WiFi 6 connectivity, the Prestige 15 delivers fast and reliable connection that you can depend on for hosting video conference calls and perform huge downloads, even with several devices connected to your home network, WiFi 6 works intelligently to eliminate signal interferences so your Internet experience goes uninterrupted. 
Want to get back fast to work? The Prestige 15 wakes up instantly as soon as you lift up the lid all thanks to the modern standby feature, it also allows you to log on to Windows effortlessly with the fingerprint reader or IR camera, that's one secure and convenient way of getting started with work. 
Uninterrupted work experience and business centric features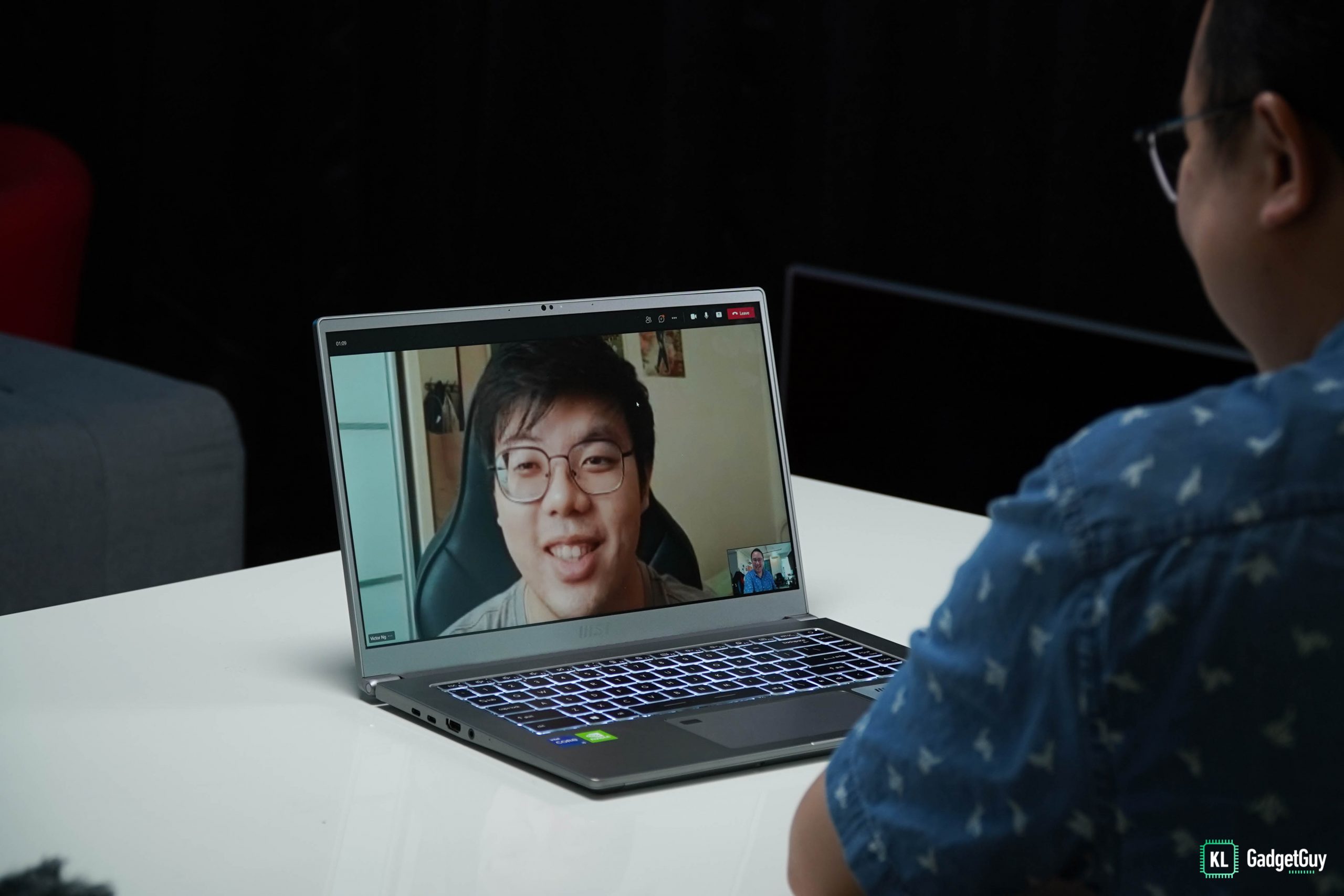 Isn't it embarrassing when your conference calls get interrupted by external noise all the time? With MSI AI Noise Cancellation, the microphones of the Prestige 15 works intelligently with software to block ambient noise and focuses only on your voice, so no matter how crazy things get at home, business goes on. 
The MSI Prestige 15 allows you to work untethered from the charger with its 16-hour battery life, which means you can easily get a full day of work done and still left with juice for the next day, things also don't need to stop when you run low on battery, because the laptop charges really fast over USB PD which you can get up to 70% in just an hour, it definitely feels like there's unlimited battery life. 
With the MSI Center for Business and Productivity software, you can always be assured that the MSI Prestige 15 works in optimal condition as it offers battery protection and charging optimisation that prolongs battery lifespan, it also intelligently identifies potential hardware issues and failures so that you can take appropriate action against it 
Where can you buy the MSI Prestige 15?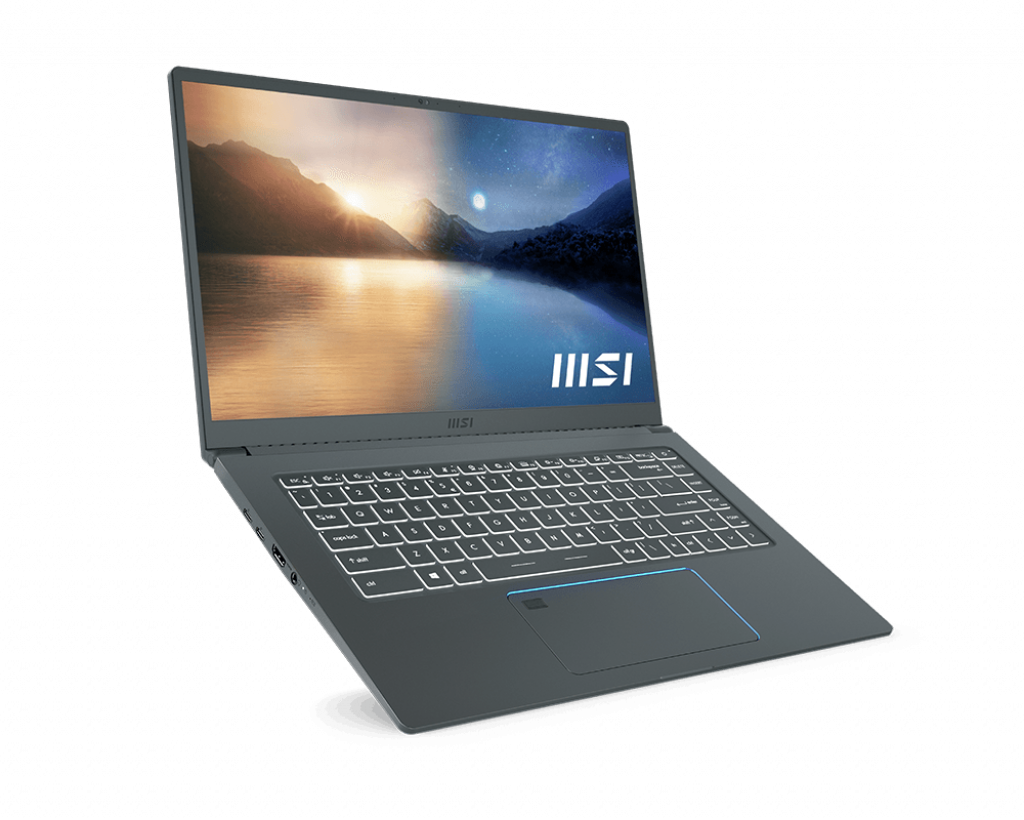 At RM3999, the MSI Prestige 15 is currently available for purchase at MSI Malaysia's online store, e-commerce platforms Shopee and Lazada, and major IT retailers nationwide, a perfect work from home experience starts with the MSI Prestige 15 laptop, visit the links below to purchase.