During CES 2022, Samsung unveiled what the company has in store for 2022 such as monitors, TVs, and the next big thing — a projector. Introducing The Freestyle, the all-in-one portable device that can act as a Smart TV, a speaker, and even a mood light.
Let's start with the basics, how portable is it exactly? Well, it weighs only 830g, it sports a cylindrical-shape rather than a boxy one, it comes with its own detachable stand that allows rotations of up to 180 degrees, and oh did I already mention it's built-in with a speaker so you don't have to separately bring one?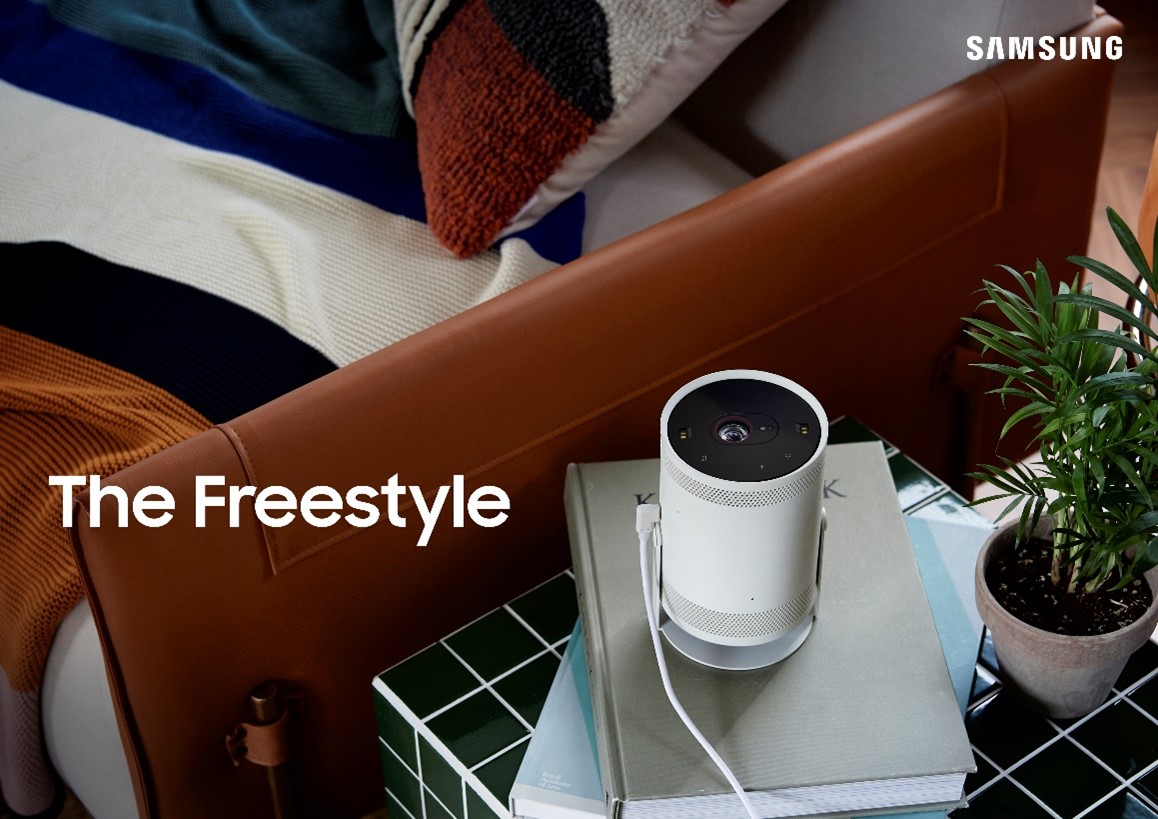 Despite its small and space-saving design, if the device is ever stuck in an awkward position, you don't have to worry because it makes use of an auto keystone and leveling feature — meaning you still get a perfectly proportional image no matter the angle. Other than that, the Smart Calibration feature combats colour inaccuracy when the image is projected on a non-white wall.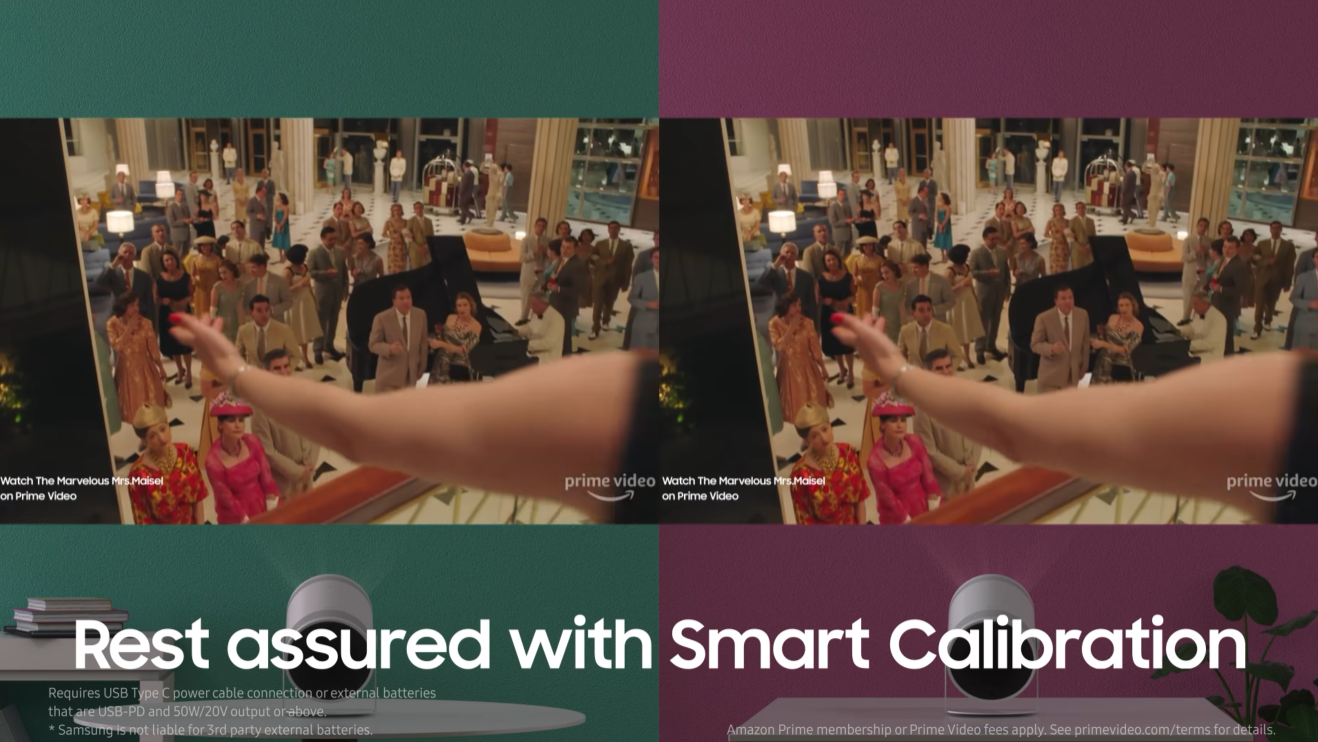 The Freestyle can project FHD resolution up to 100-inches in size onto any surface and paired with that is a 360-degree sound speakers. The device also comes with a translucent lens cap you can use for ambient light and a standard E26 light socket.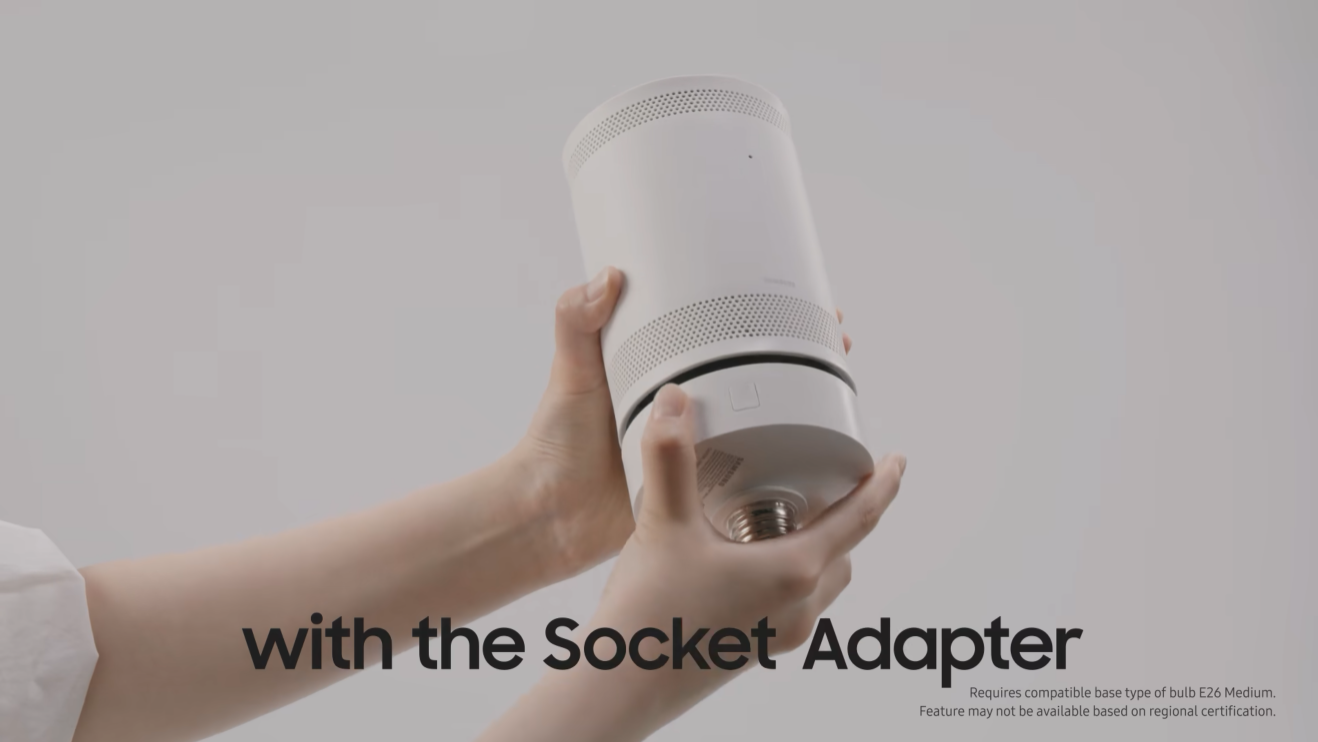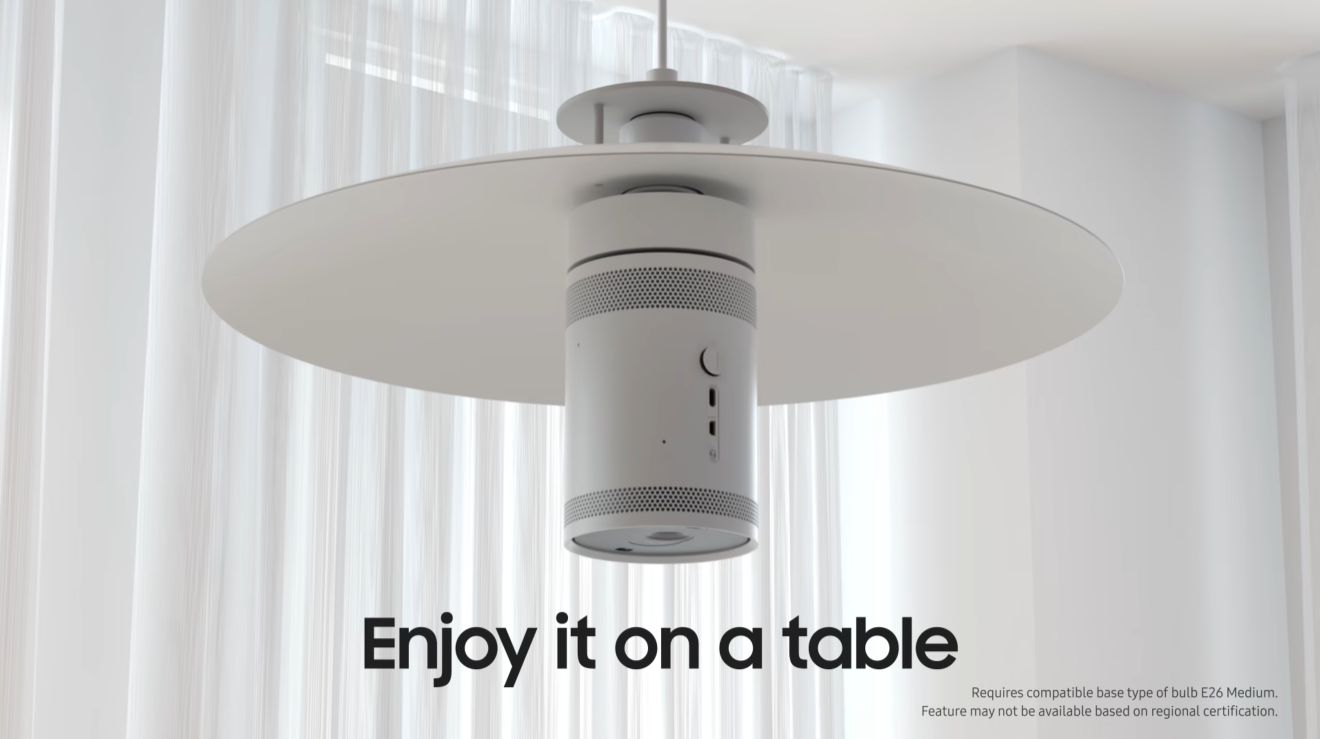 The Samsung Freestyle retails for USD899.99 (~RM3765) and pre-orders for it has already begun in the US, with no news of when it'll actually arrive in Malaysia. Hopefully we won't have to wait too long for it as it'll certainly be exciting to catch the action in person.
For more information, visit The Freestyle's product page here.