4K Android TVs are a dime a dozen these days – but I'm not complaining; because of a competitive market like this, it breeds really good products that won't cost you an arm and a leg. A product like this can be found in the form of the PRISM+ Q55-QE.
This 55-inch 4K TV costs only RM2,299 at the time of writing, and it offers all you need of an affordable smart TV in 2021.
Design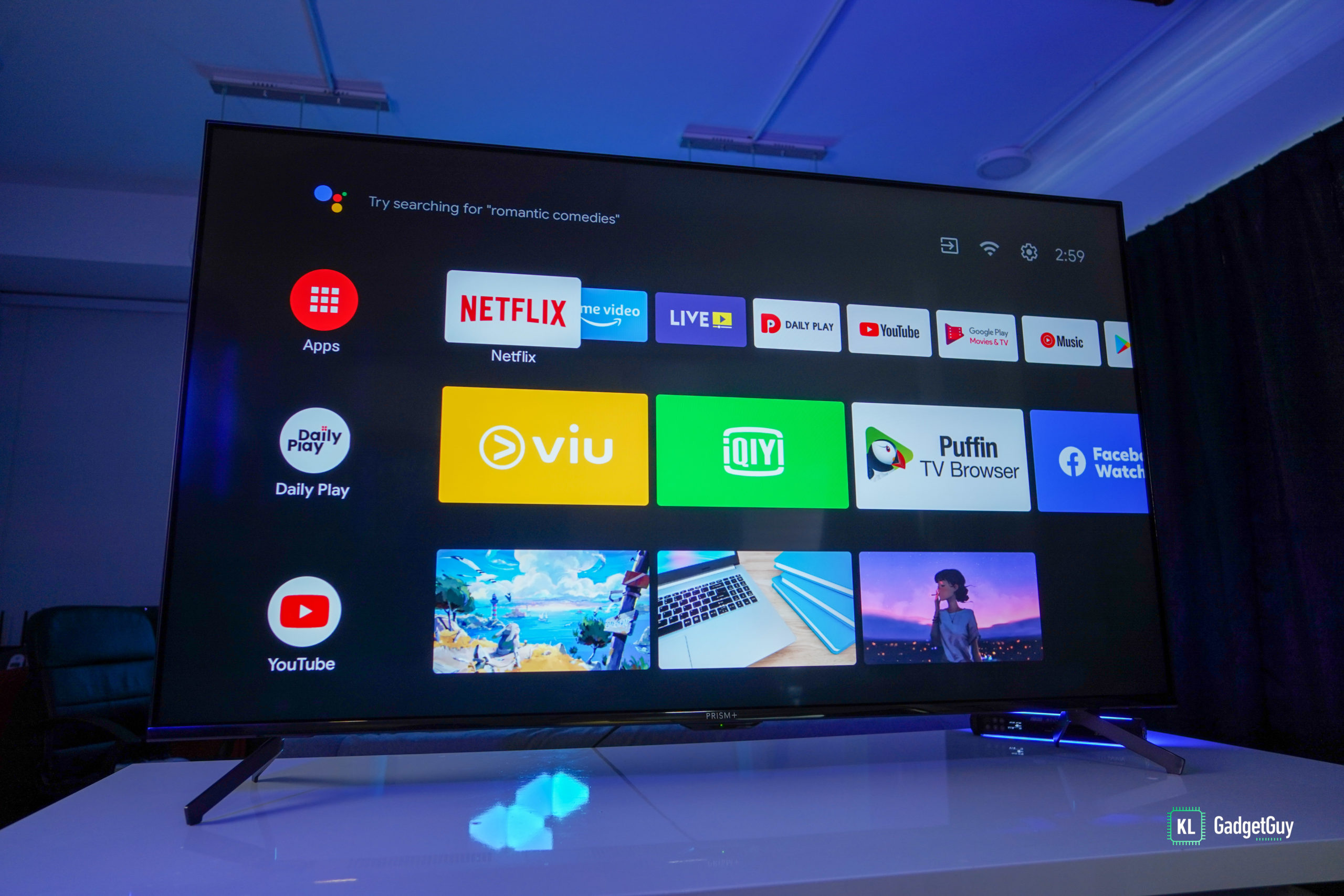 The TV sports a modern, sleek aesthetic; and the first thing that stands out about it is the very thin bezel around the display, which is crucial for immersive-ness. The PRISM+ logo sits right in the middle of the bottom frame and holding up the panel are two aluminium stands which are unobtrusive, and was easy to assemble.
I/O Ports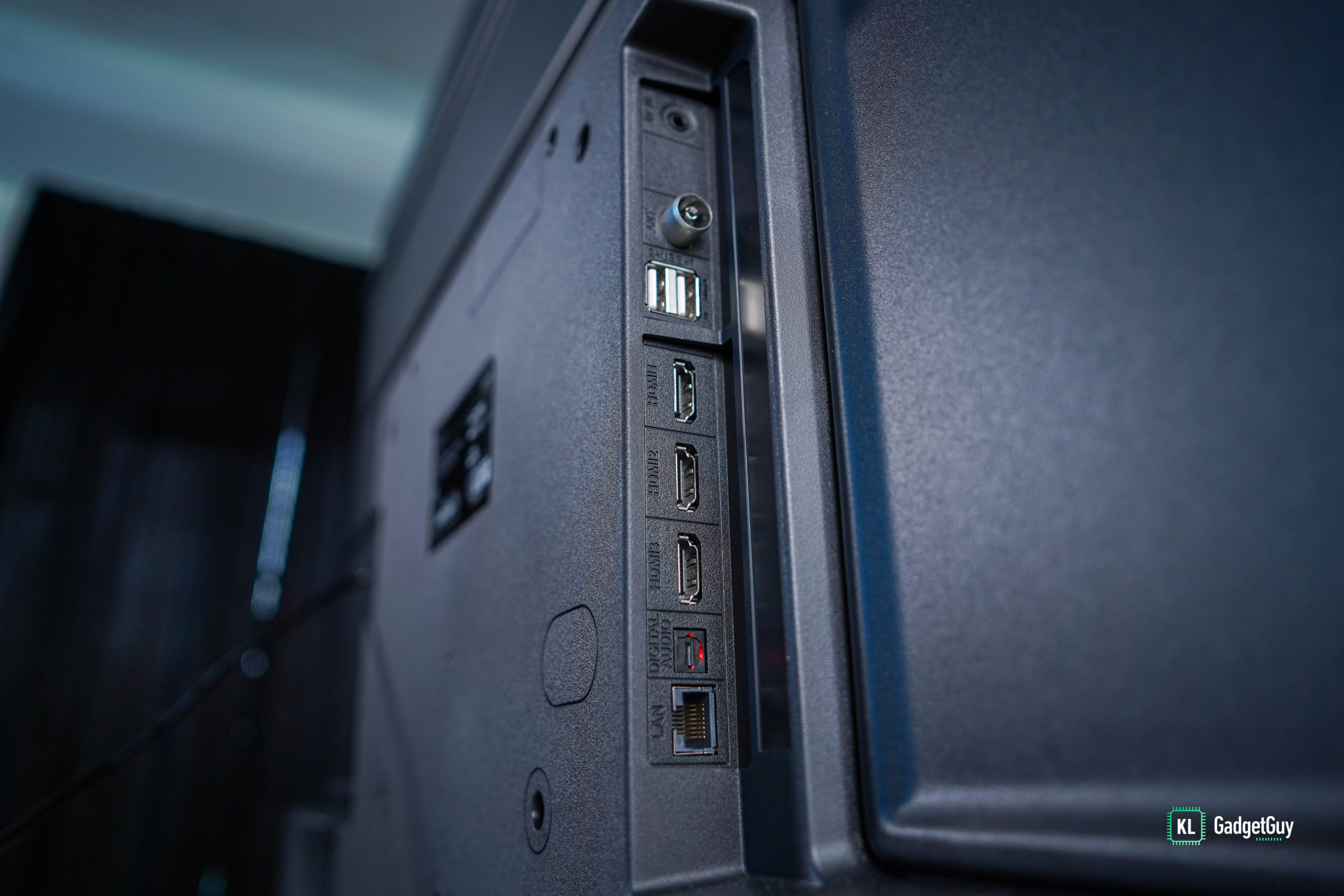 To connect to all your peripherals and gear are a decent selection of ports – you get 3 x HDMI 2.0 ports, 1x USB 2.0, 1x AV In, Optical Audio Out, LAN port, and ARC support. That's just enough to hook up all you need. For everything else, there's Bluetooth 5.0 support which you can connect your keyboards, mice, and soundbars to.
Panel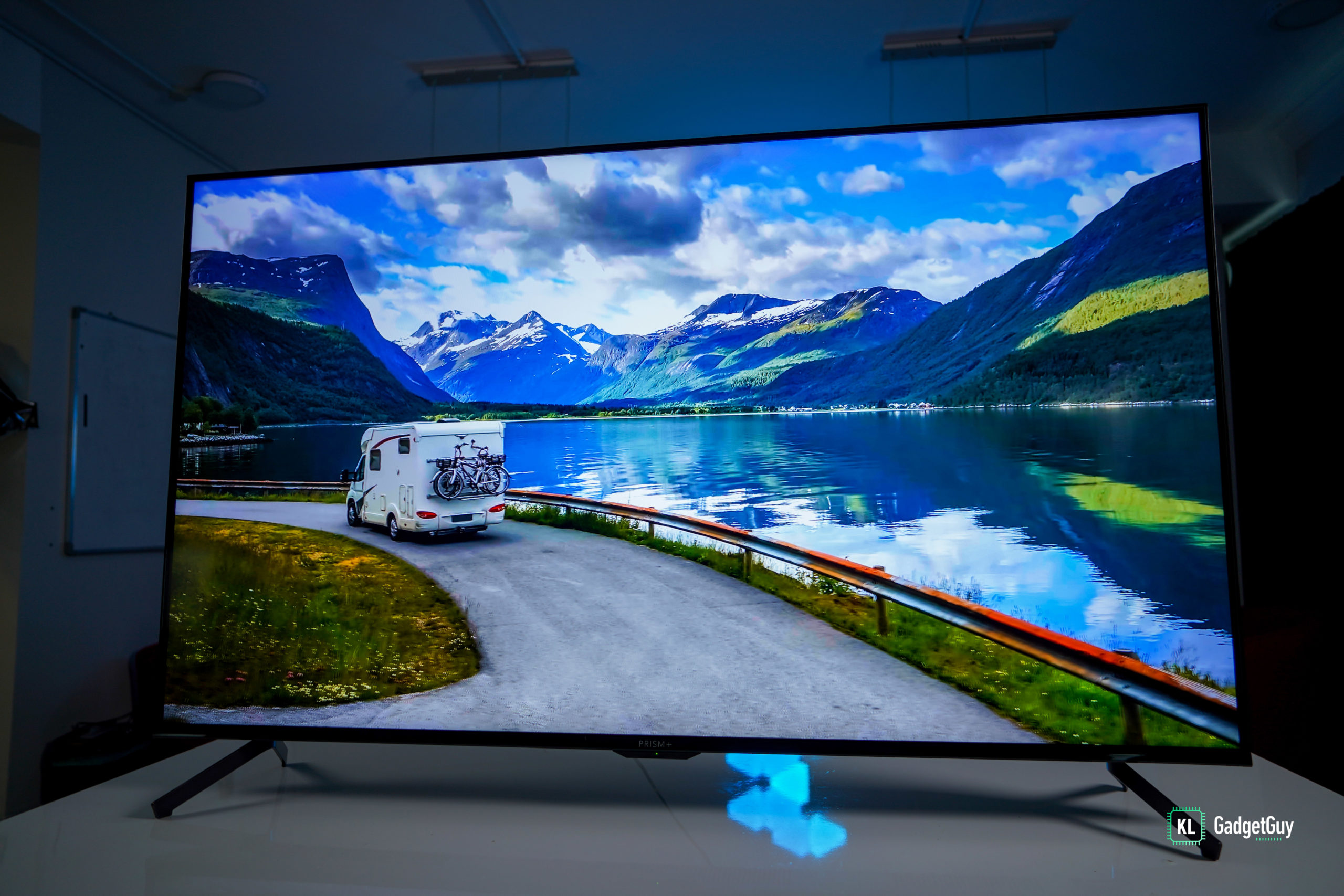 In terms of picture quality – this TV uses an LG IPS panel but under the hood is what PRISM+ calls the Quantum Colour backlighting; this contributes to quite vibrant colour and impressive contrast output.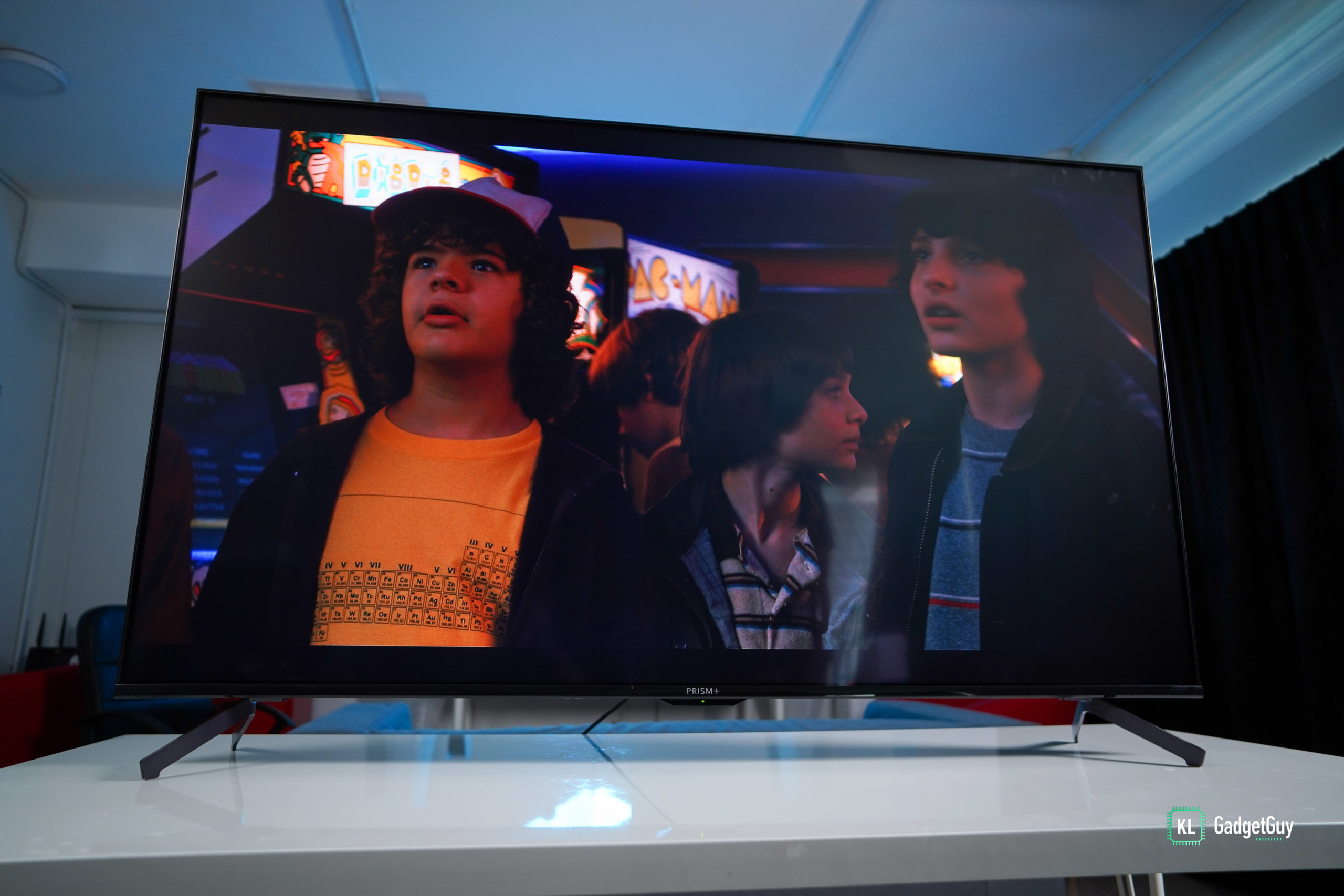 To be specific, PRISM+ says that this TV is capable of displaying 1.07 billion colours, and it shows because watching colourful content is great; but what about content that is darker, how does the backlighting hold up and how deep are the blacks? Surprisingly not too bad for its price actually.
In terms of black levels, it's quite good for an IPS panel. It's not quite on par as LED panels, but at this price, I'm not complaining. On top of that, dynamic range is decent as well since the TV supports HDR10 technology.
Gaming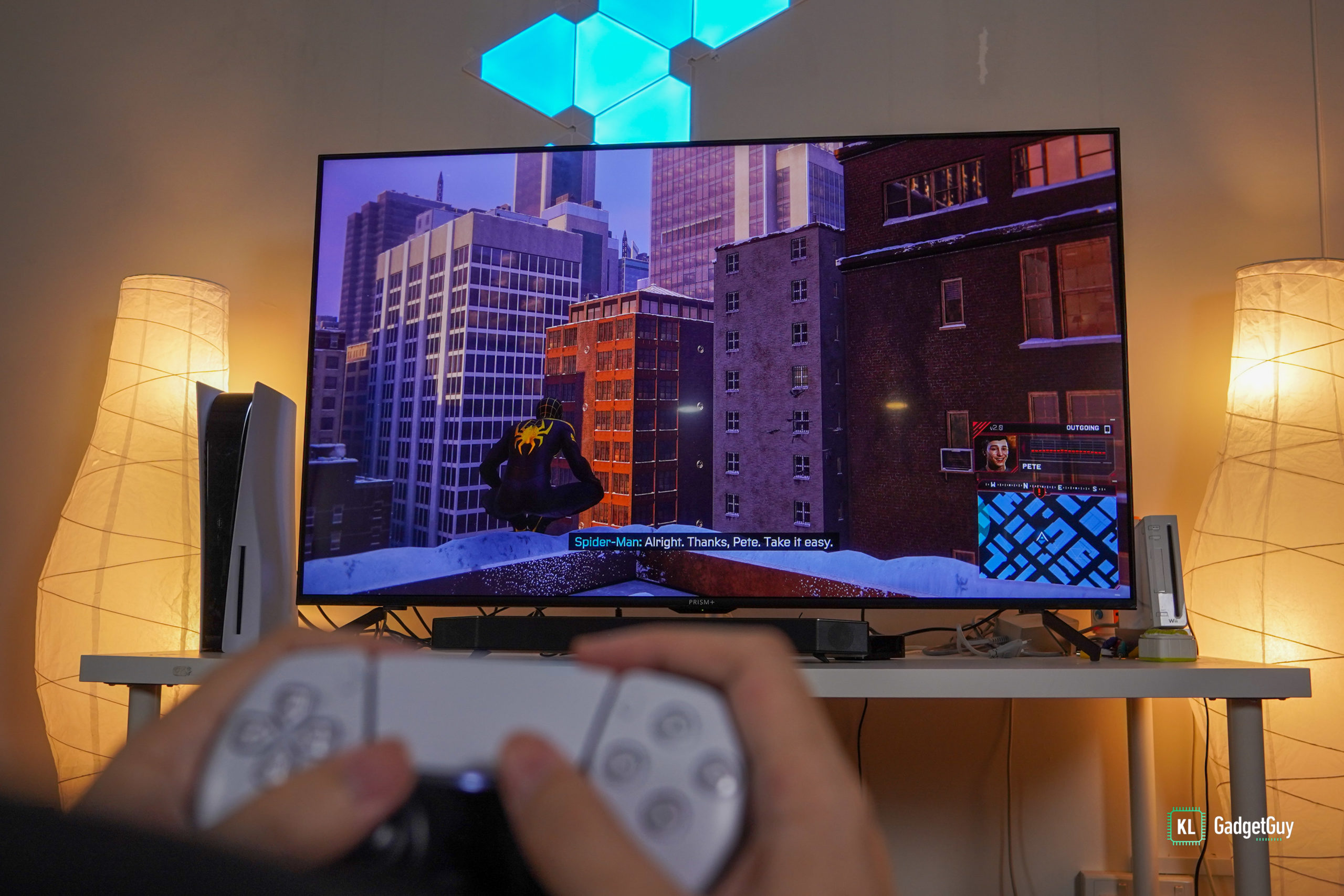 When it comes to gaming, the TV does fairly well too – with game mode on, our experience was responsive with minimal latency. Sure, it's not 120FPS but remember 4K TVs with that feature will cost twice as much as this.
But that's not to say it's all peachy – because if you look closely there is some ghosting when playing titles at 60FPS. But that's only if you get really close – at a normal distance, which is how you should be gaming in the first place, the effect isn't as noticeable.
Software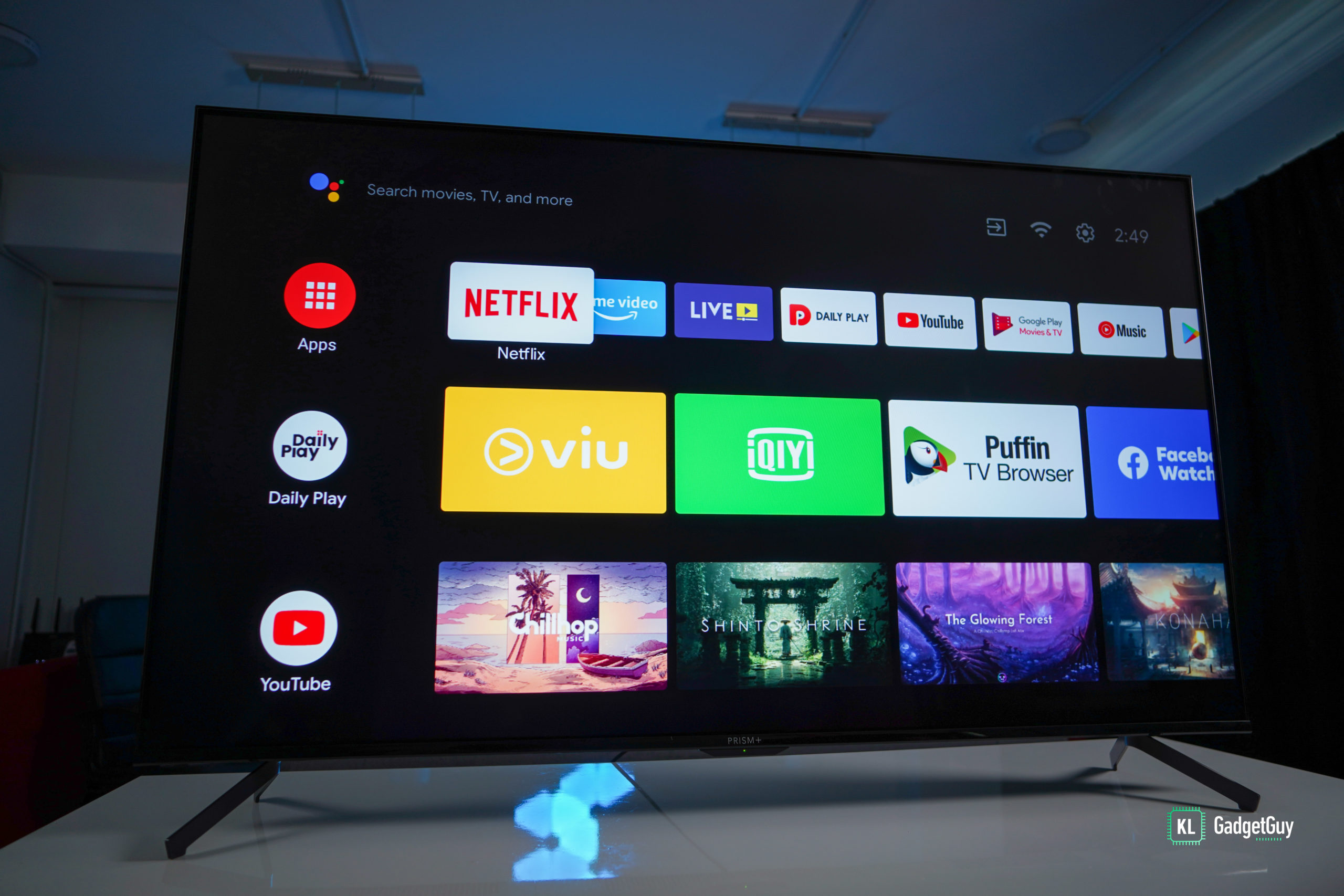 The device comes with Android 10 out of the box along with Chromecast built in. As usual of Android TV's you get a plethora of apps thanks to the Google Play Store, including YouTube and Netflix already pre-installed.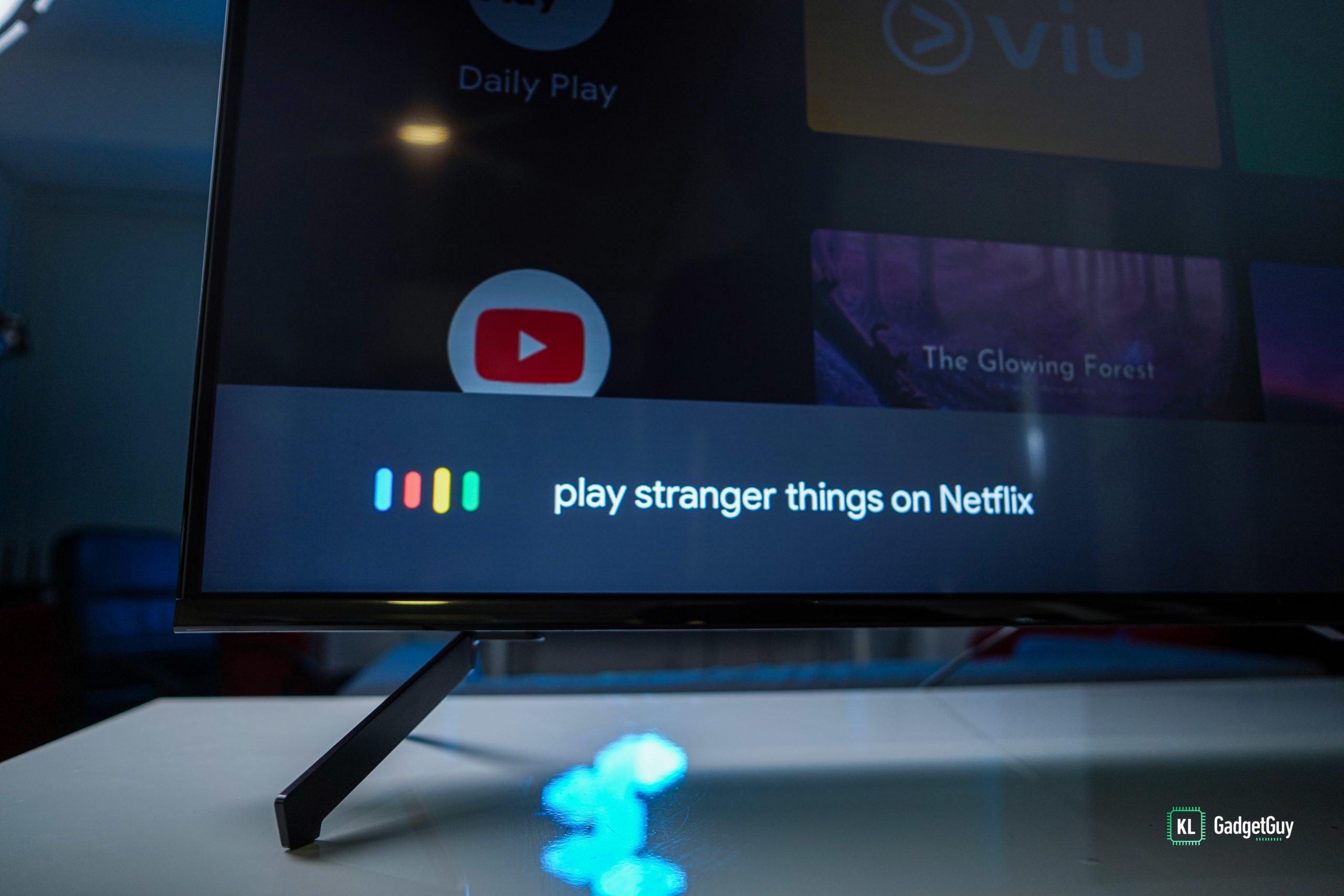 There's also Google Assistant baked-in and you can use the remote to issue commands, such as "play Stranger Things on Netflix", making the Android TV play Stranger Things on the built-in Netflix app. Users can also issue commands in Malay, English or Chinese language.
In terms of the UI, it's your usual Android TV experience which is good. Navigating through the menus have no lag and adjusting your TV settings is easy and apps boot up fairly quickly too.
Verdict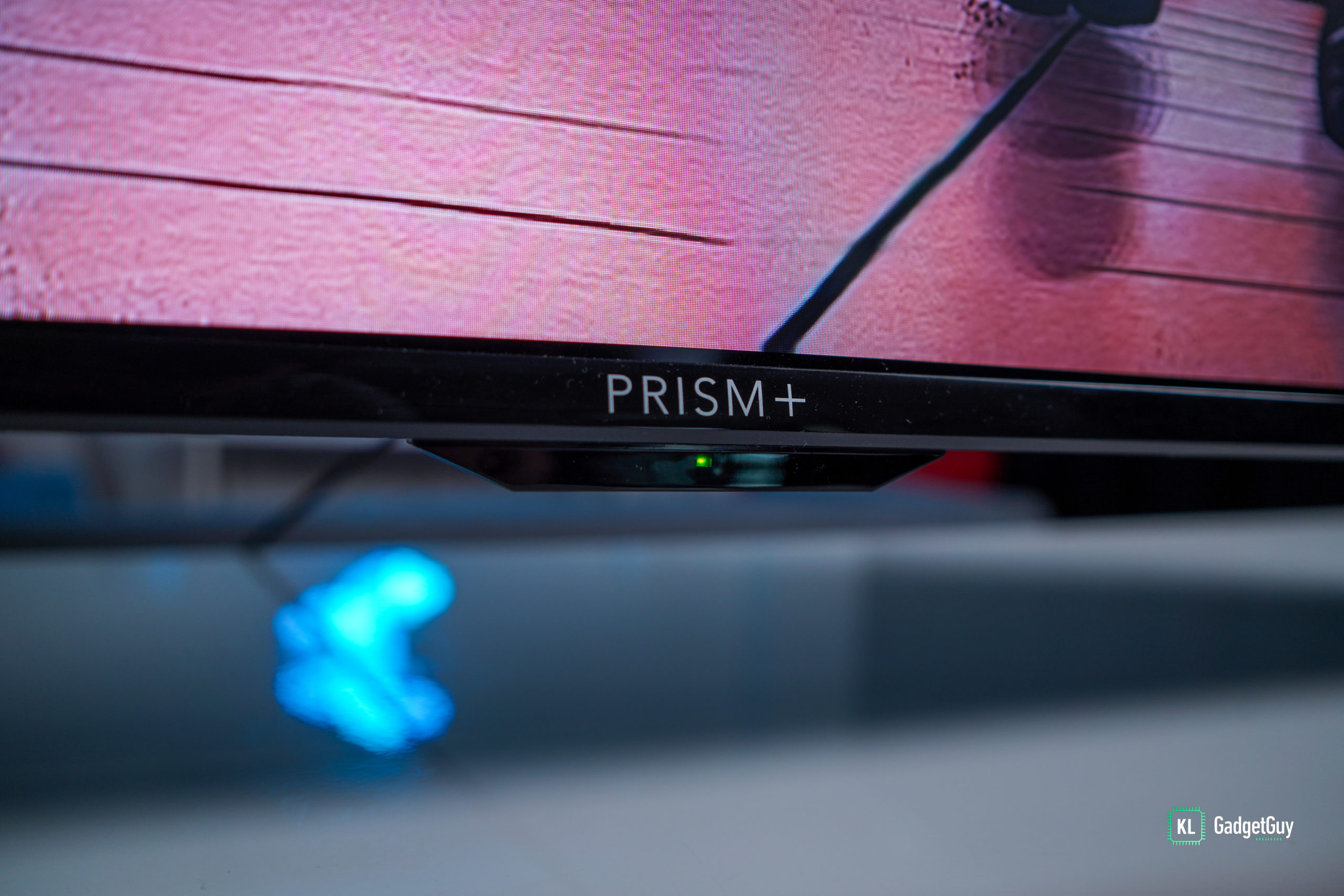 For RM2,299, the PRISM+ Q55-QE is easily one of the best value 4K TVs around – the panel quality is good, with a vibrant colour output. Viewing angles are not bad and it being an Android TV makes it easy to use, because it comes with everything you need of a 2021 smart TV.
The downsides are perhaps it could do with more I/O ports, a better-looking remote control, and the ghosting that happens with 60FPS gaming – but other than that, this TV is hard to pass on if you're on a budget.
If you're interested in buying the TV, visit their website or Lazada store to make your purchase.