It wasn't too long that Yoodo announced that 5G will be coming to its service, the MVNO under Celcom has started to offer 5G trials to its customers, which you will find the 5G trial option when renewing your plan.
After updating the Yoodo app to the latest version, the 5G trial option can be checked when you are subscribed to at least the 10GB high-speed data plan. If you are already customized your data plan to the required quota, the 5G trial will automatically be enabled on the next renewal but if you can't wait to try it, you can most definitely renew your plan immediately if the option is available but will lose all your unused data.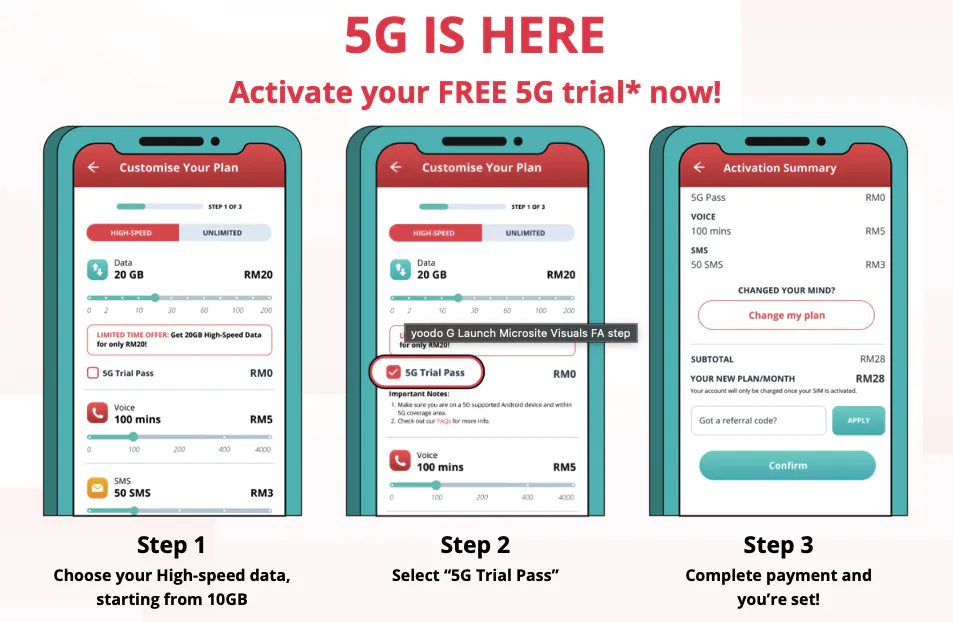 5G data roaming will also be made available and the supported countries should remain similar to Celcom, there is no separate hotspot quota for the usage of 5G, this makes Yoodo the most affordable and flexible data plan from as low as RM18/month.
Looks like we are finally seeing a 5G war between telcos now, telcos such as U Mobile have recently doubled the data quota of their 5G U Postpaid 38 plan and removed the separate hotspot quota, and we certainly hope that DNB and the telcos will eventually speed up their 5G coverage expansion plans.