Announced earlier last month, the NVIDIA GeForce RTX 3060's official specs have been detailed showcasing its improvements over the GTX 1060 and RTX 2060. 
The card packs up to 3,584 CUDA cores, which is almost double the amount you get on the RTX 2060; it also boasts a higher boost clock of 1.78GHz, but a slightly lower base clock of 1.32GHz, compared to the RTX 2060's 1.36GHz. 
The card comes with 12GB of VRAM, which is 2GB less than the RTX 2060, but offers 3rd-Generation Tensor cores, built on NVIDIA's latest Ampere technology. For power, the card uses an 8-pin PCIe connector, and will come with 12-pin adapter out of the box.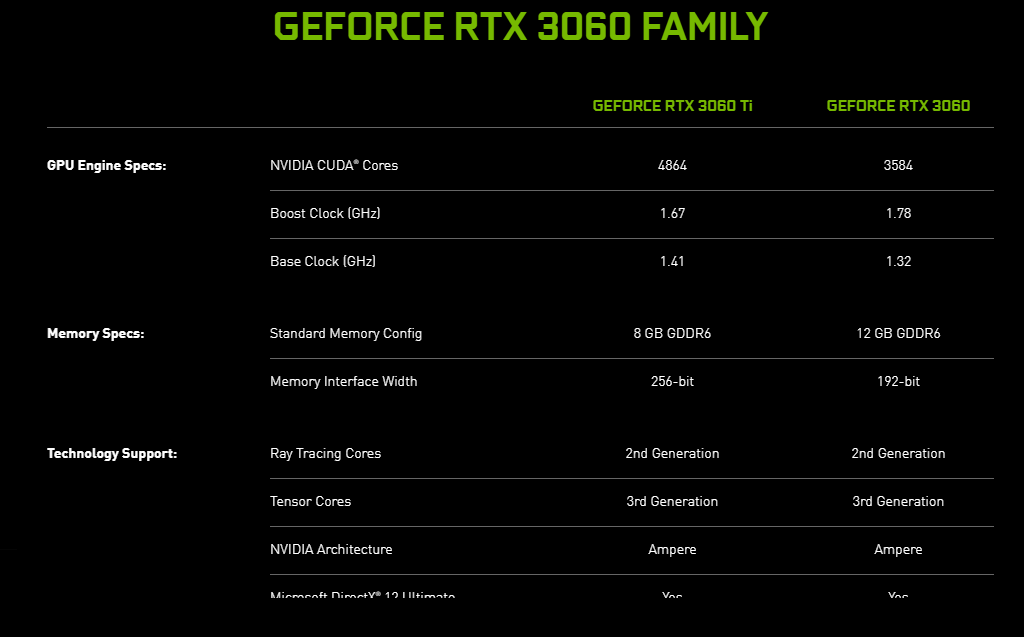 The RTX 3060 also supports HDMI 2.1 3x and DisplayPort 1.4a display outputs. The card has graphics power of 170W, can run up to 93 degrees Celcius in terms of thermals, and requires a 550W power supply. 
NVIDIA says that the RTX 3060 series will start at $329 (RM1,325) and be available this February 25. For that price tag, you're going to need to act fast before all the scalpers get their hands on them.