The AMD Radeon RX 6700 XT GPU has just been launched, which is great for those looking for a card capable of 1440p gaming.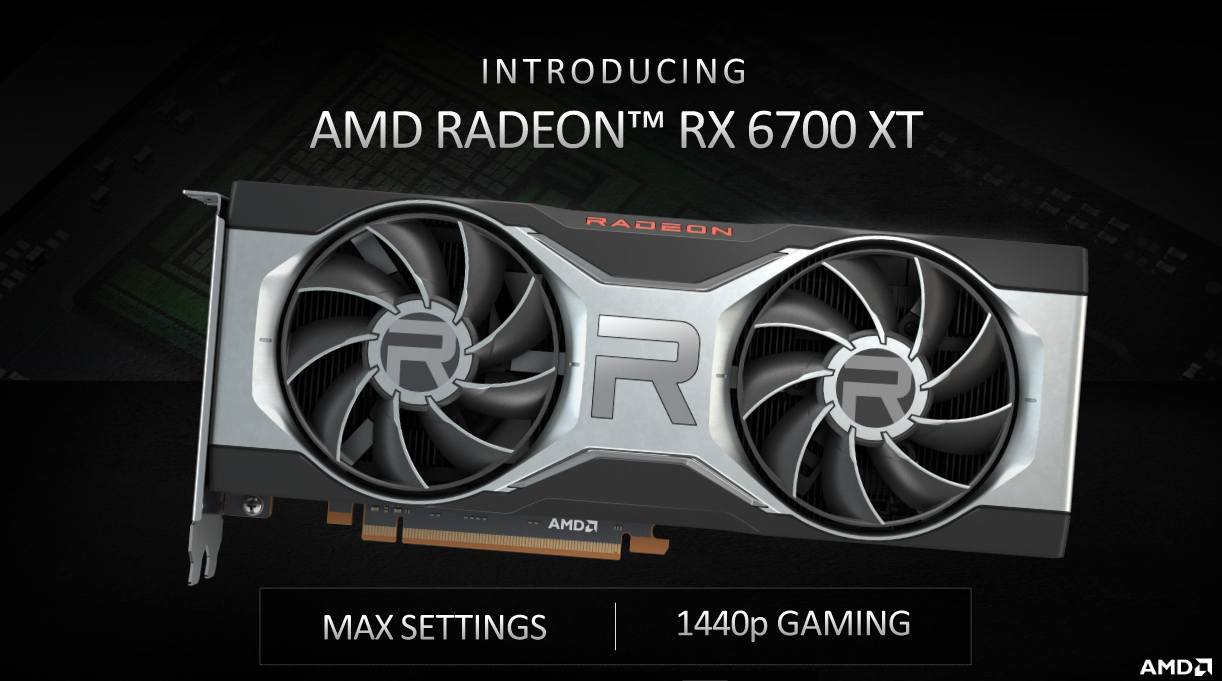 The GPU is built based on AMD's latest RDNA2 architecture, along with a TDP of 230W, 12GB of GDDR6 VRAM, and a game clock of 2,424MHz, and 96MB of Infinity Cache which can be found in the RX 6800 series.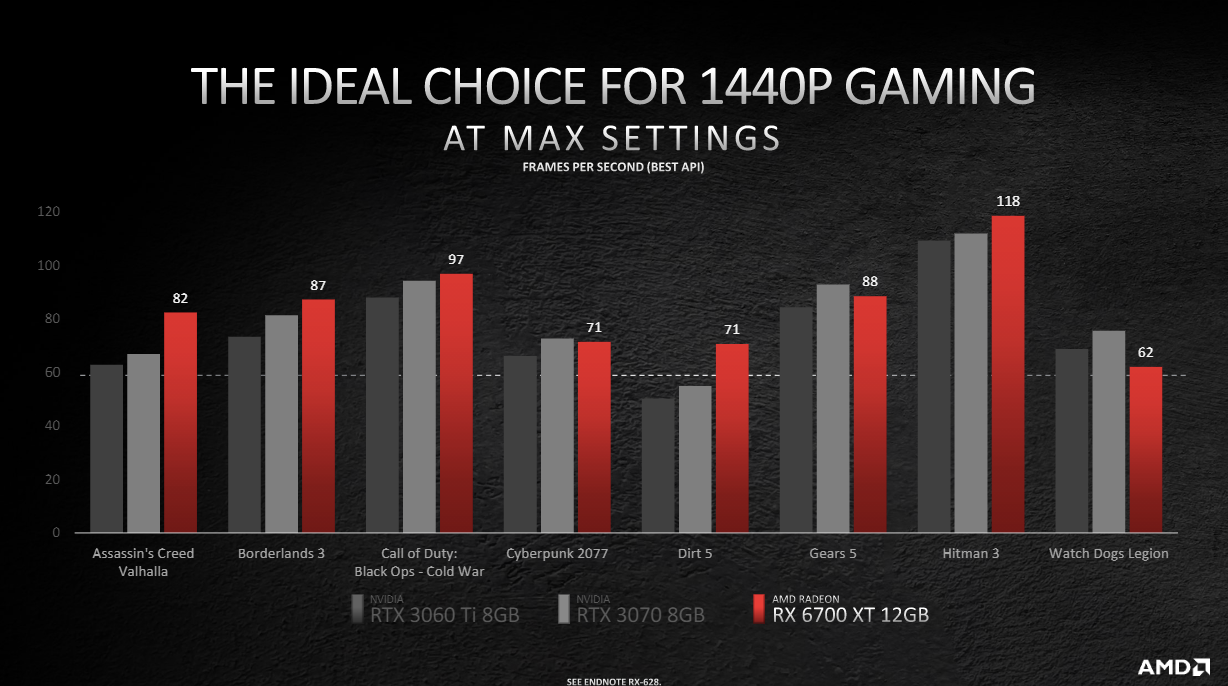 It's supposed to go toe-to-toe with NVIDIA's GeForce RTX 3070 GPU, and in some cases, AMD's card could even outclass the former. AMD claims that the Radeon RX 6700 XT is capable of getting about 10-20 more FPS on games like Assassin's Creed Valhalla, Borderlands 3, and Dirt 5.  
NVIDIA takes the cake on games that're more optimized for it like on Cyberpunk 2077, Watch Dogs: Legion, and Gears 5. 
The reference card features two fans and comes with two power ports, an 8-pin and a 6-pin. In terms of display outputs, it supports one HDMI 2.1 port, and three Display Port 1.4a ports. 
The RX 6700 XT is priced from $479 (about RM1,941) and will be available from 18 March onwards.