We've reviewed several Sudio products throughout the years, and each time the Swedish brand doesn't cease to amaze – this time around, we're going to take a look at their latest  and most affordable pair of earbuds, the Sudio Nio. At just RM359, how does it stack up?  
Design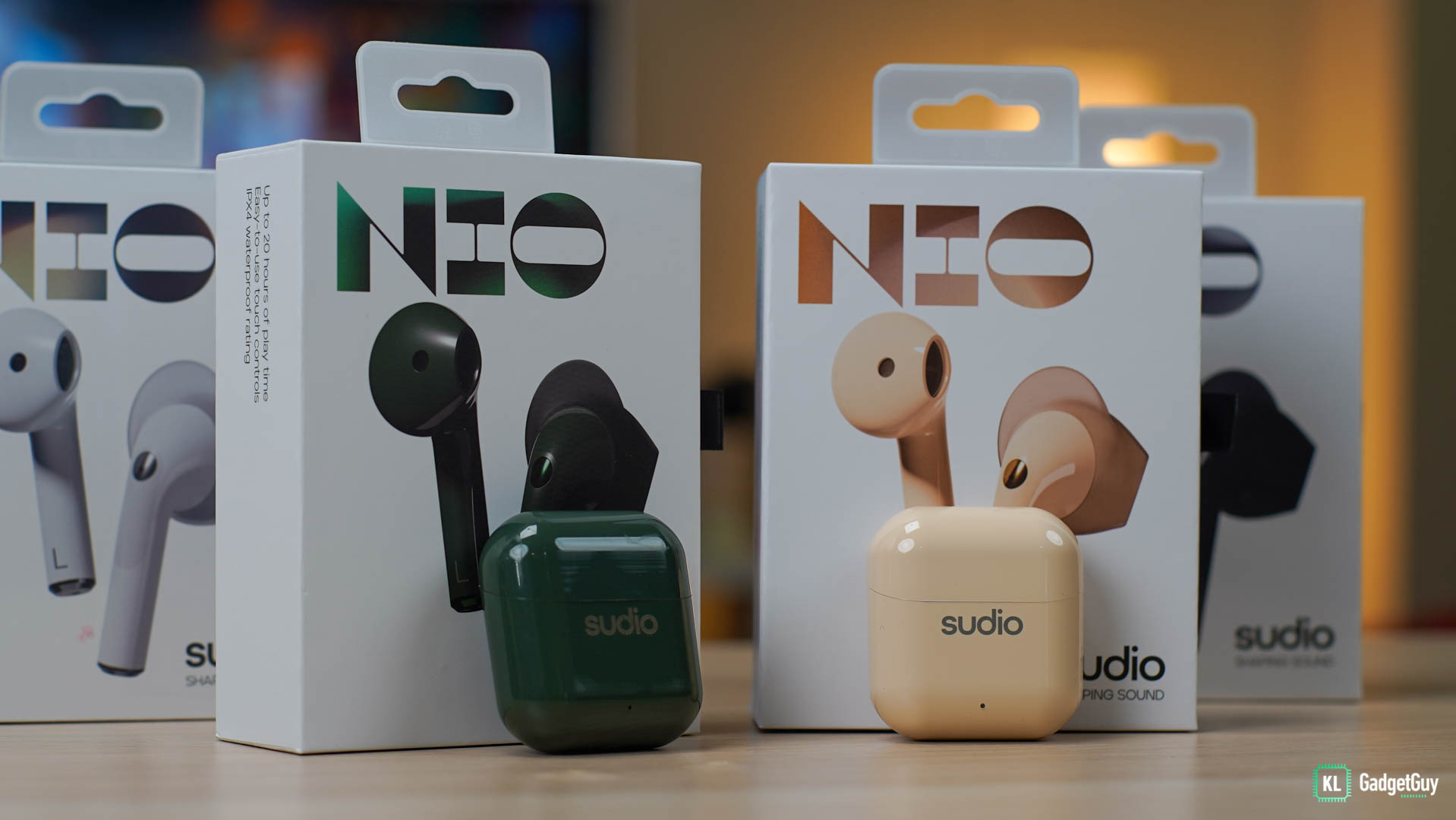 If I could summarize what my first impressions are of the Nio, I'd say the it's simplicity done well. The design of the earbuds personify this sentiment – the Nio comes in a clean-looking case with the Sudio logo adorned on the front, along with a single indicator LED placed just below. There's a USB Type-C charging port placed at the side too, and not much else.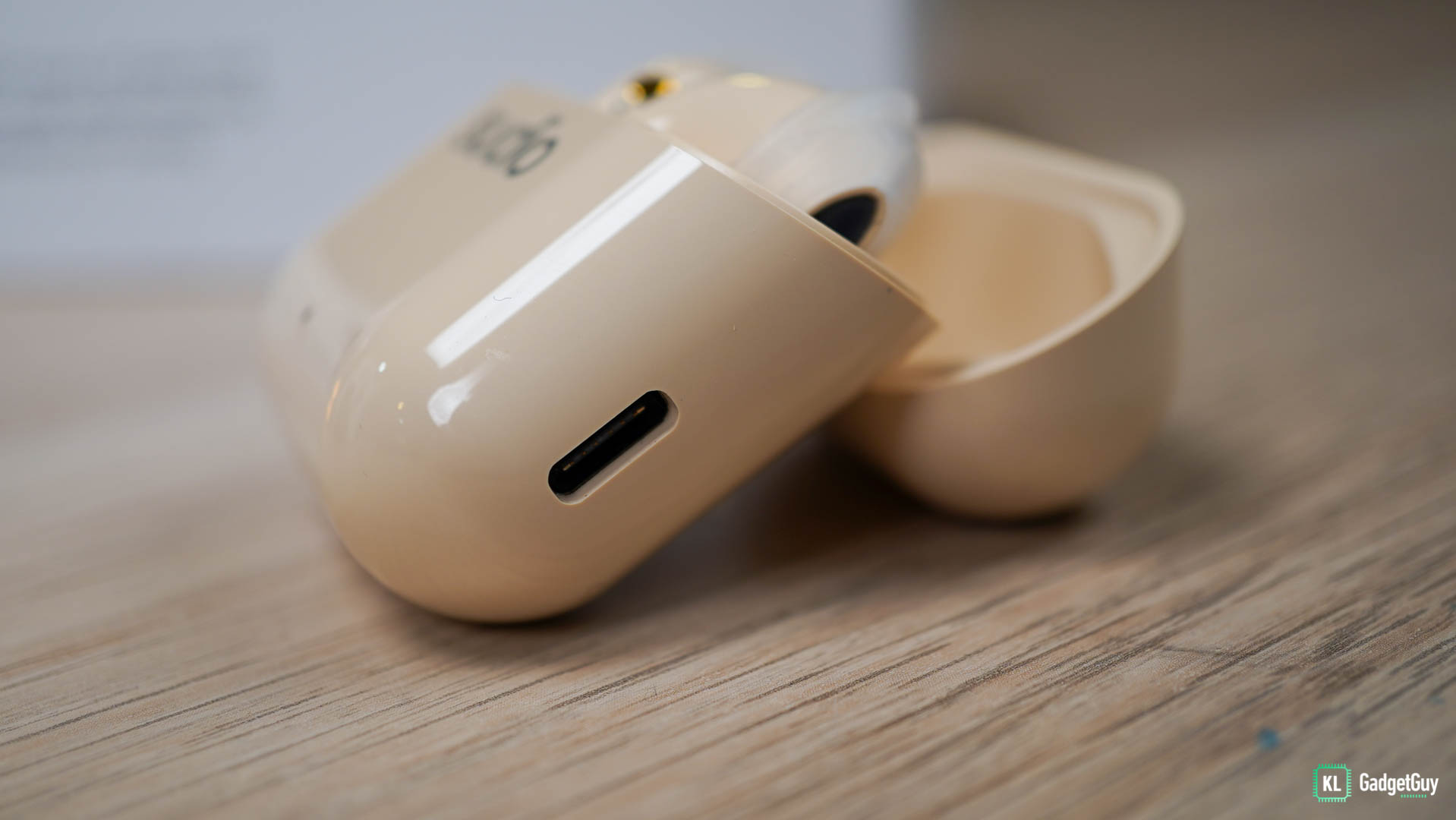 If I could criticize the case design for one thing however, it would be that it picks up scratches way too easily. The good thing is, the Nio comes in three more very nice colours, and if you get the lighter ones like Sand and White, the problem shouldn't be as prominent.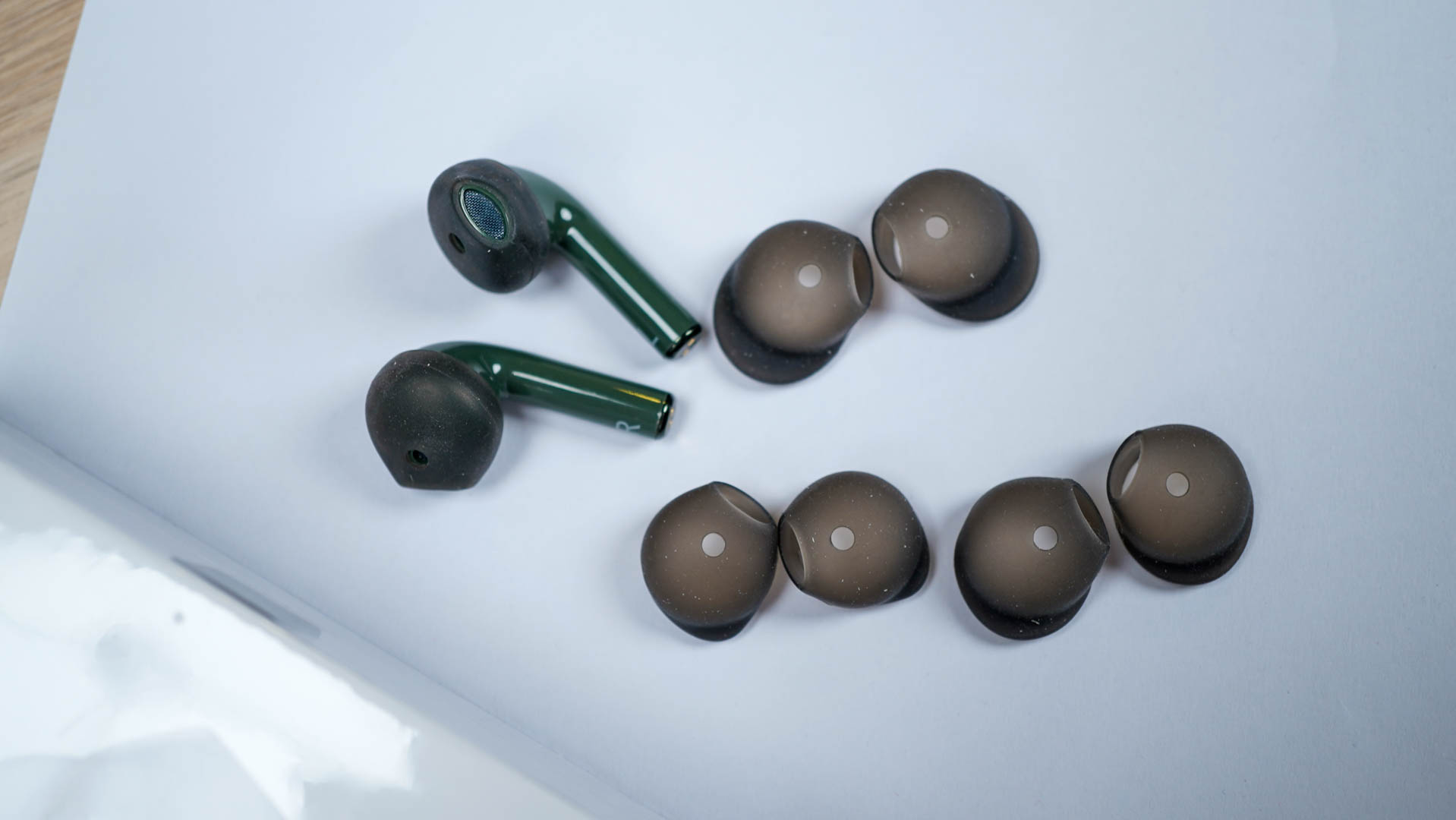 When it comes to the earbud design – it shares the same aesthetic with the case – and the Nio offers four different wingtip sizes to choose from. Ironically, the one that fits me the best are the ones without wings. 
I do need to note however, that the ear tips pick up dust quite easily, but Sudio sells a care kit that has tools to help you clean your Nio more easily.  
Fit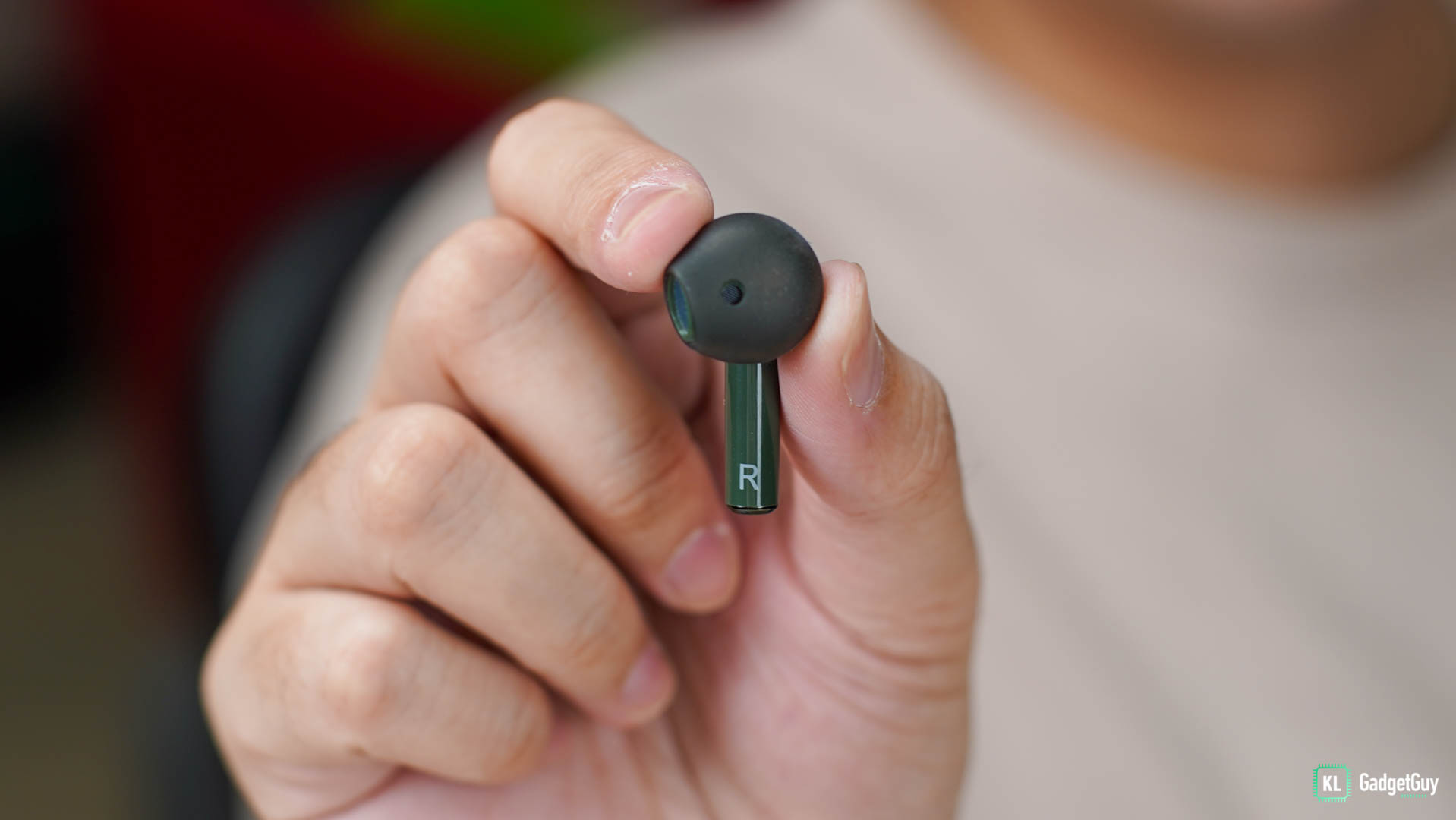 With these set of ear tips that I chose, they stay snug in my ears without feeling uncomfortable – there's a lightness, or looseness to it that I like.  
Pairing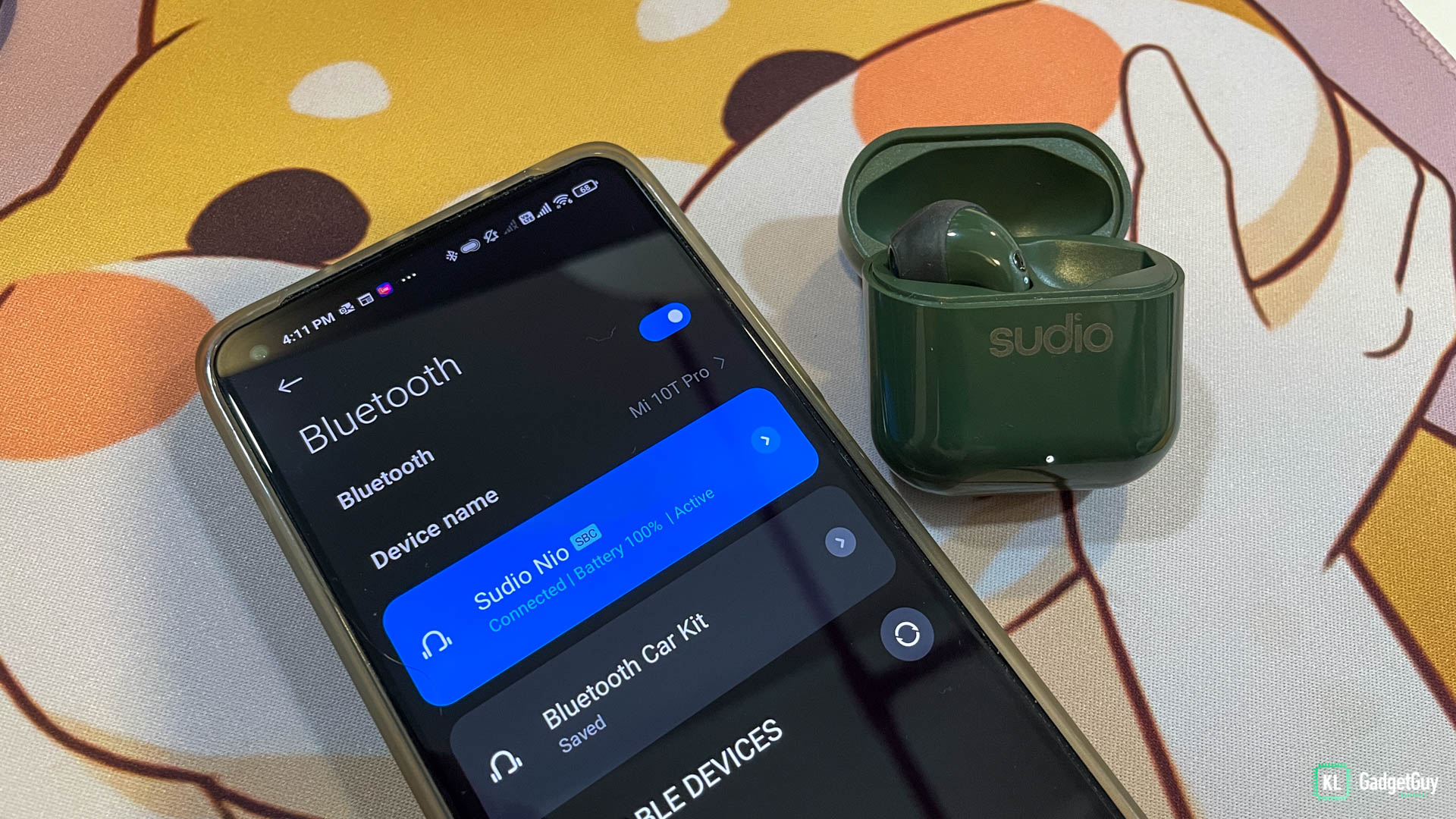 What I also like is how hassle free the pairing process is – it's consistently easy across the different devices that I use.  
Like all earbuds, sometimes things don't quite work 100%, and thankfully troubleshooting on the Nio is as easy as it gets – occasionally all you need to do is the earbuds back in and back out of the case.
Audio quality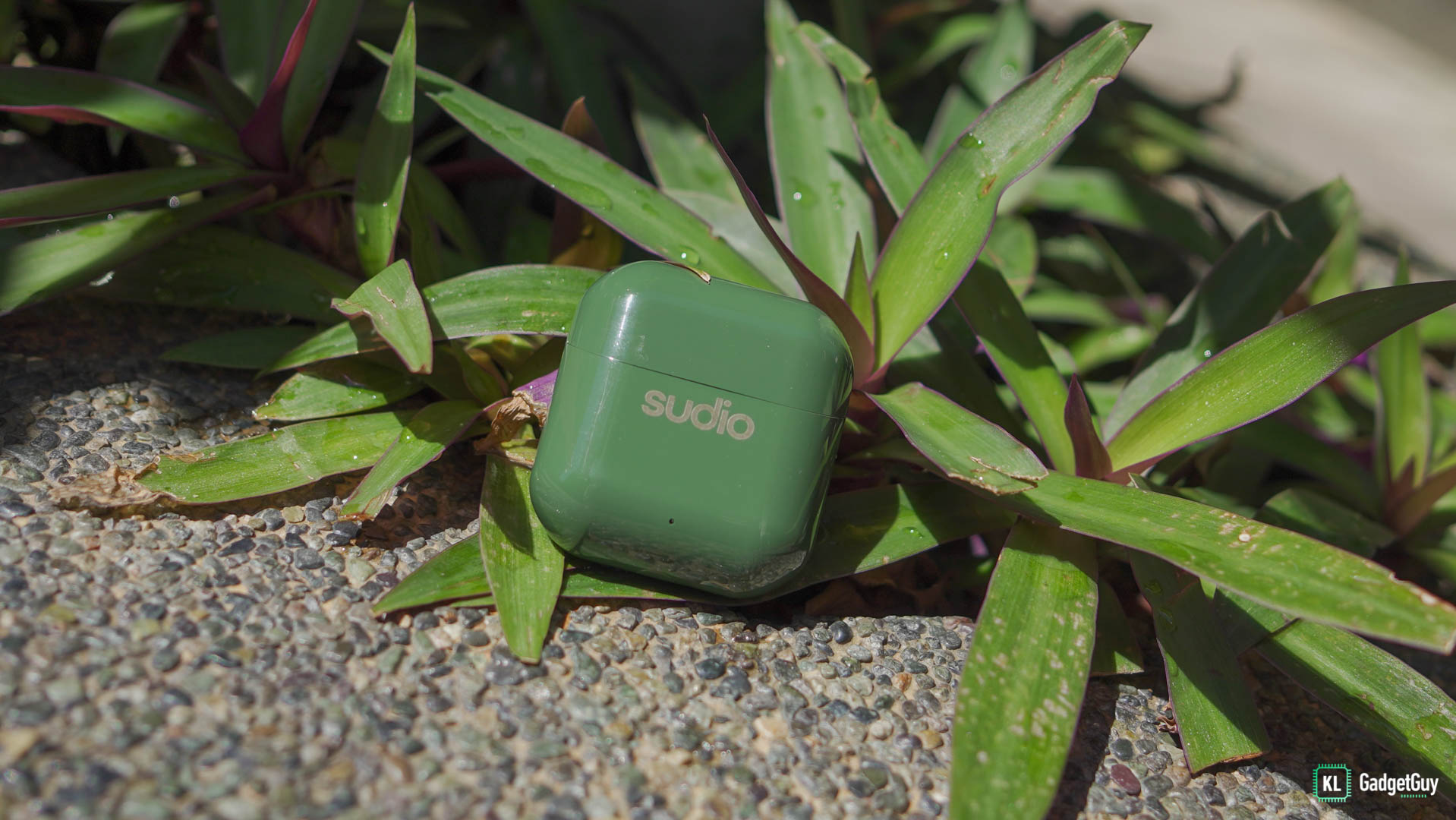 Now comes the most important aspect of any pair of earbuds, its audio performance. The Nio produces pretty heavy bass – do note that the level of said bass differs depending on how well they fit, so choose your ear tips carefully. 
For me, I get the most balanced audio out of the tips with no wings – but despite that, heavy bass is still the order of the day. If you're into hip hop, dance music, or want to catch an action flick, this will right up your alley. However, with vocal-heavy tunes, the bass can overpower the mids and highs. 
On a more positive note, the Nio offers pretty good depth, and if you're in a particularly noisy environment, the Nio can go quite loud without sounding too harsh.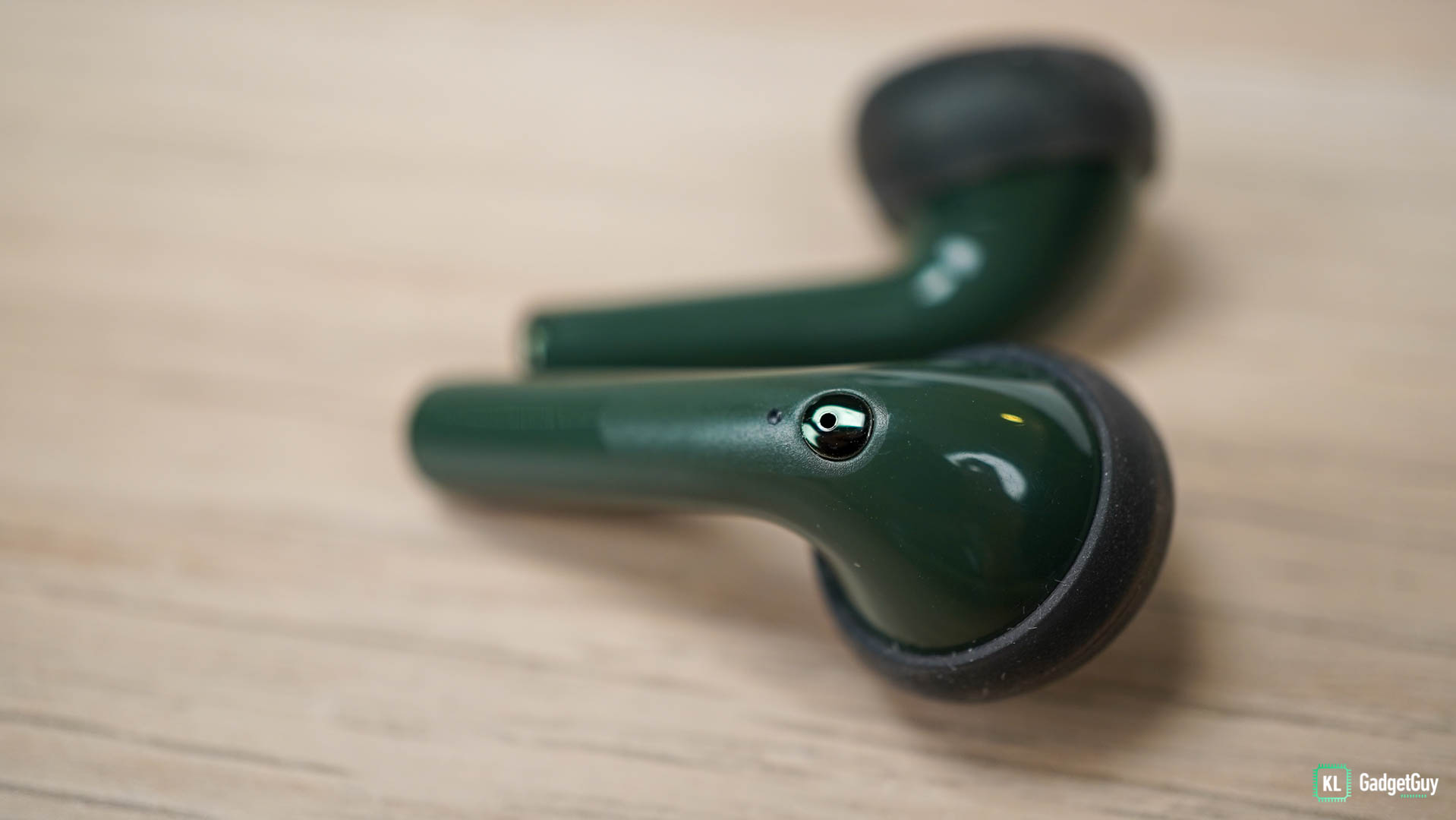 Speaking of, the earbuds come with adaptive dual mic technology that help filter out external noise during phone calls, so your voice remains clear. The mic picks up voices splendidly even in an environment where I get bombarded with noise from traffic, and passing trains. 
What also impressed me was the low latency – the Nio connects via Bluetooth 5.0 and watching YouTube or Netflix is perfectly fine with these. 
Features
Next, the earbuds feature a small but sufficient selection of practical touch controls that allow you to turn off/on your device by long tapping it, pause and play audio with one tap, skip tracks with two, and adjust volume with three. For calls, single tap to picks up, long tap for two seconds to decline, and long press for three seconds to hang up the call.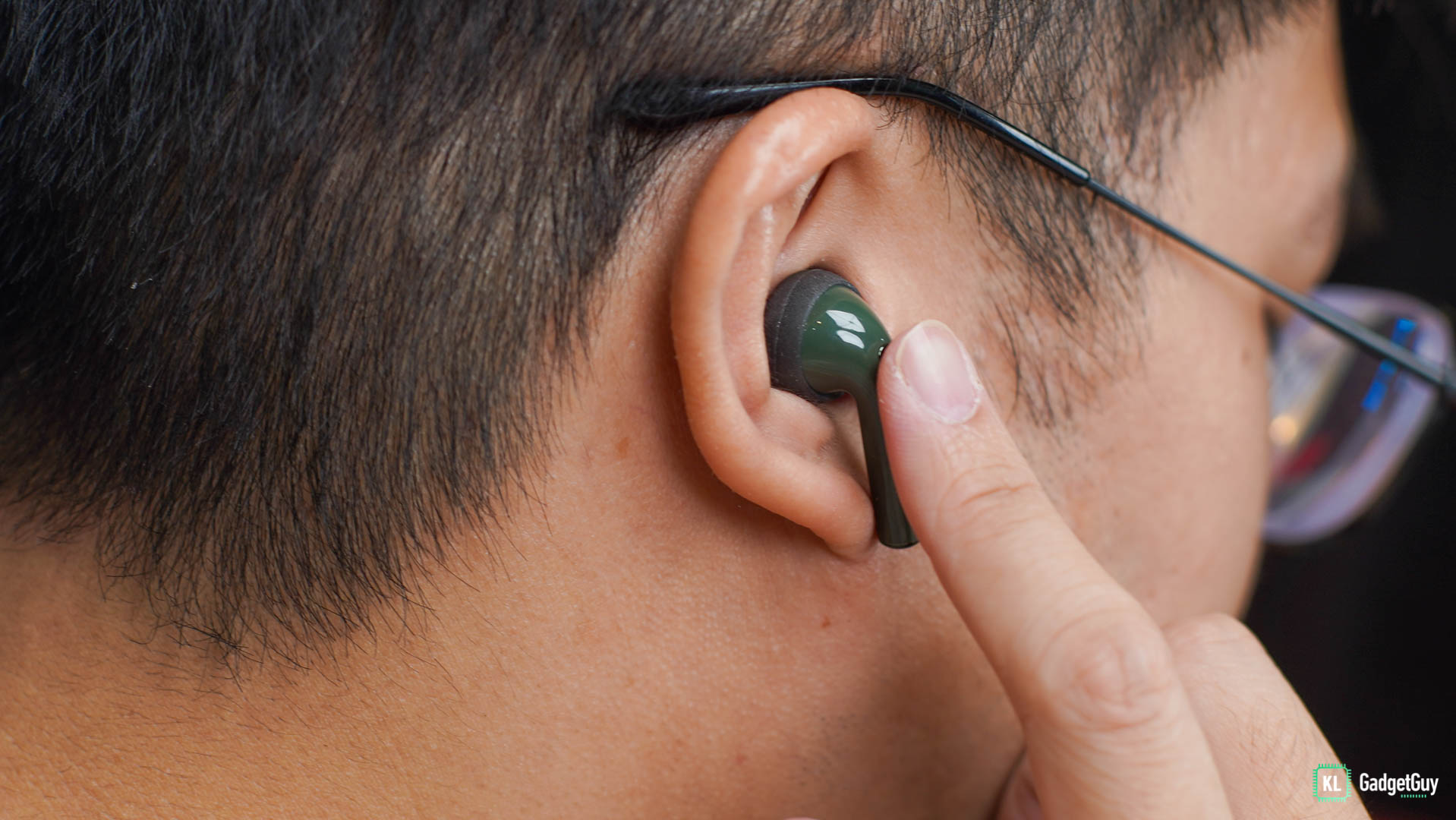 These controls work well, but sometimes maybe to a little too well – it's very easy to trigger the controls when you're adjusting the earbuds. The best workaround to this is to grab them by the stem. 
The Nio has IPX4 water resistance rating so you'll be fine during a heavy workout session, or in pouring rain.  
Battery Life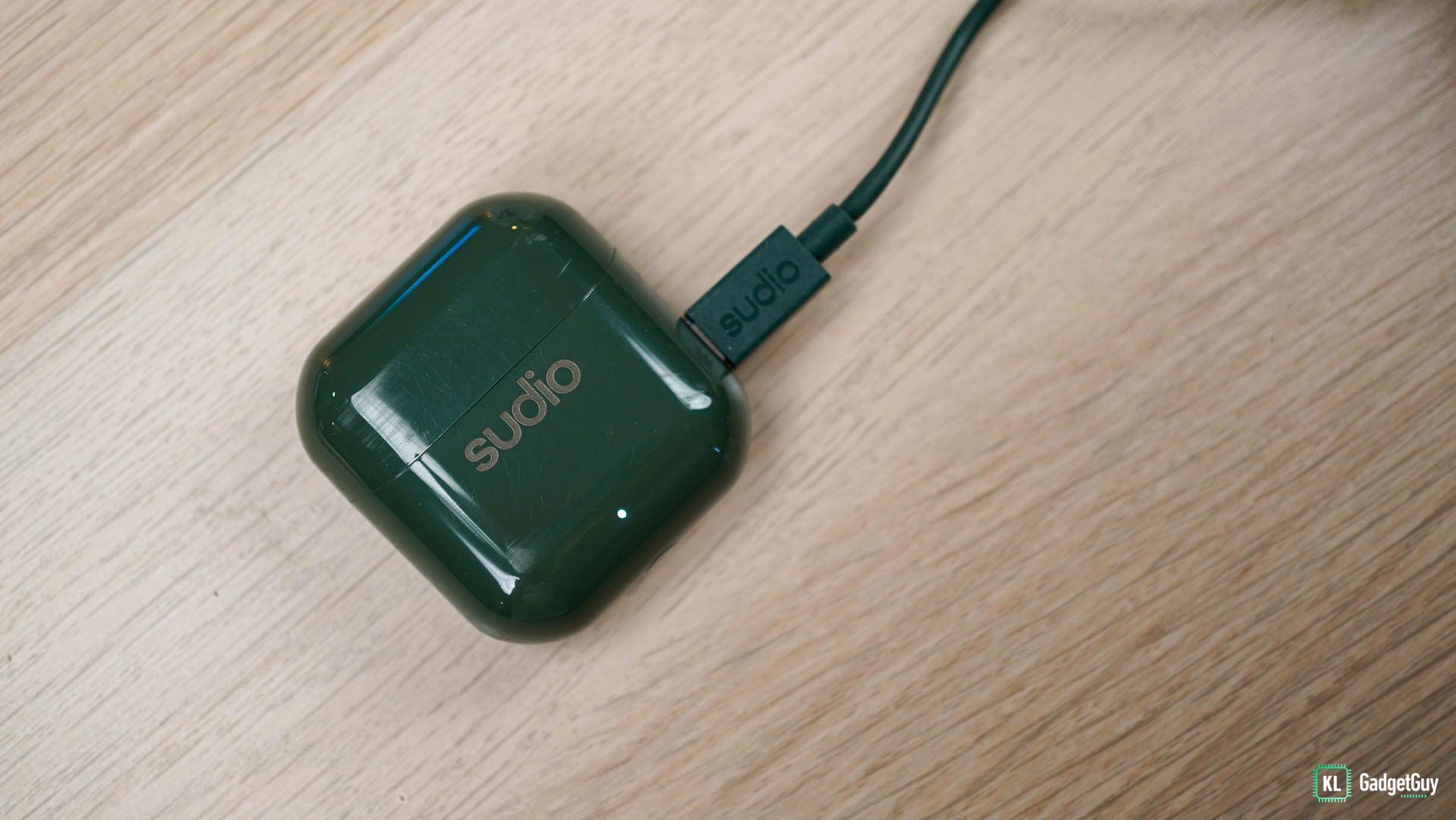 Lastly, another big selling point of the Nio is its impressive battery life – along with the charging case, you're getting up to 20 hours of music playtime. Charging the case back up to full takes about an hour or so, which is perfectly fine.  
Like mentioned before, the USB Type-C charging port is placed on the side – meaning you can lay your case flat on a table while your charge it. It's a small, but thoughtful design choice by Sudio so you don't have to awkwardly prop it up like on some other brands. 
Verdict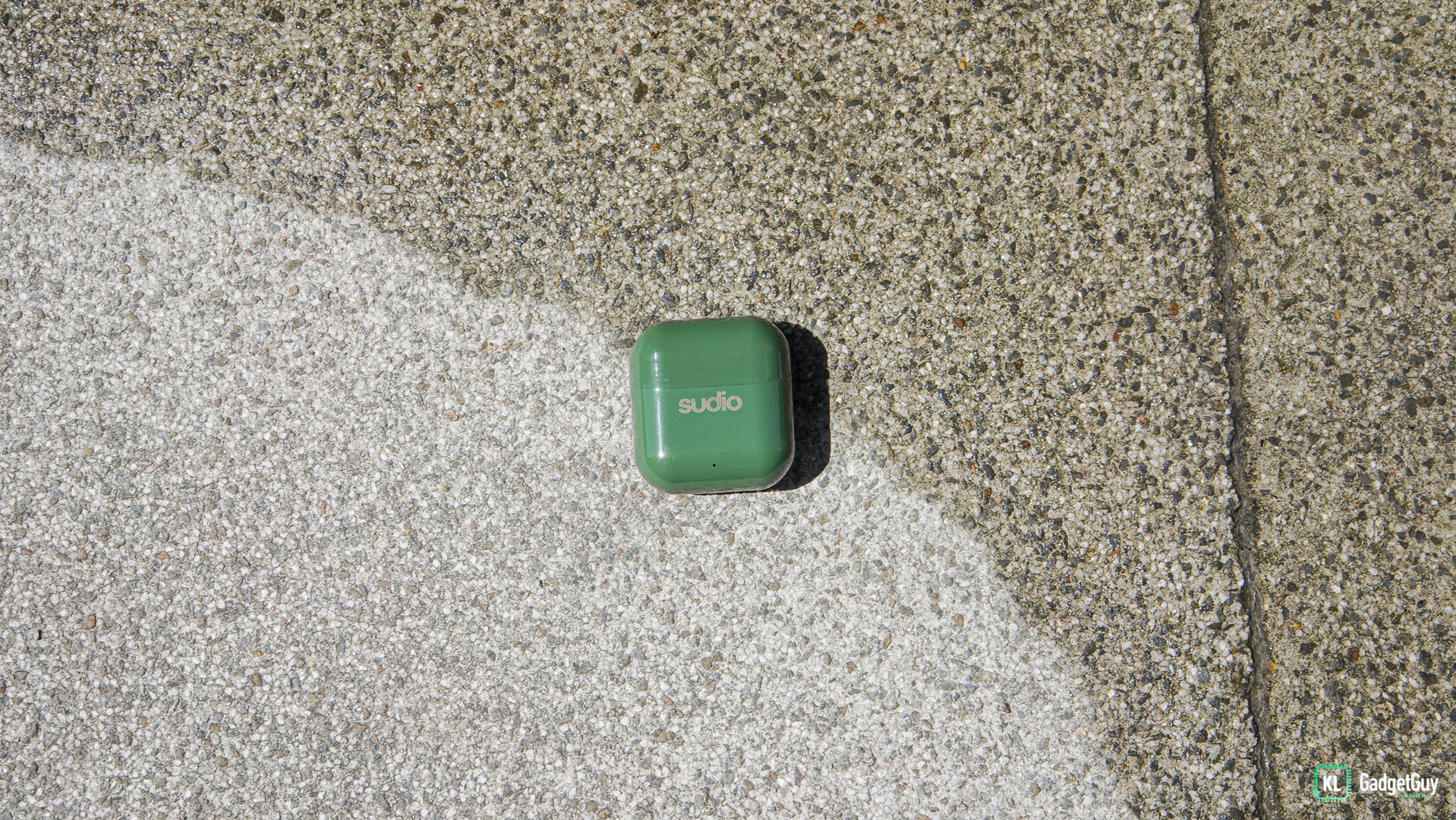 The Sudio Nio is a fuss-free device that is as reliable as they come – it fits well, and has great battery life. It's also fantastic for bassy tunes and movies; and for RM359, you're getting pretty good value here. 
To sweeten the deal however, Sudio is also offering you guys a 15% discount, plus free worldwide shipping and 3 years international warranty when you use this promo code – KLGADGET2021 – while ordering from this link.
The Good
Long-lasting battery life
Comfortable fit
Decent mic quality
Easy to pair and troubleshoot
Bassy audio
The Not So Good
Charging case picks up scratches easily
Highs and mids can be drowned out