HONOR took more than a year to release the successor to its HONOR Band 5. The HONOR Band 6 comes with several interesting improvements including a bigger display, a design overhaul and better battery life.
HONOR Band 6 looks nothing like its predecessor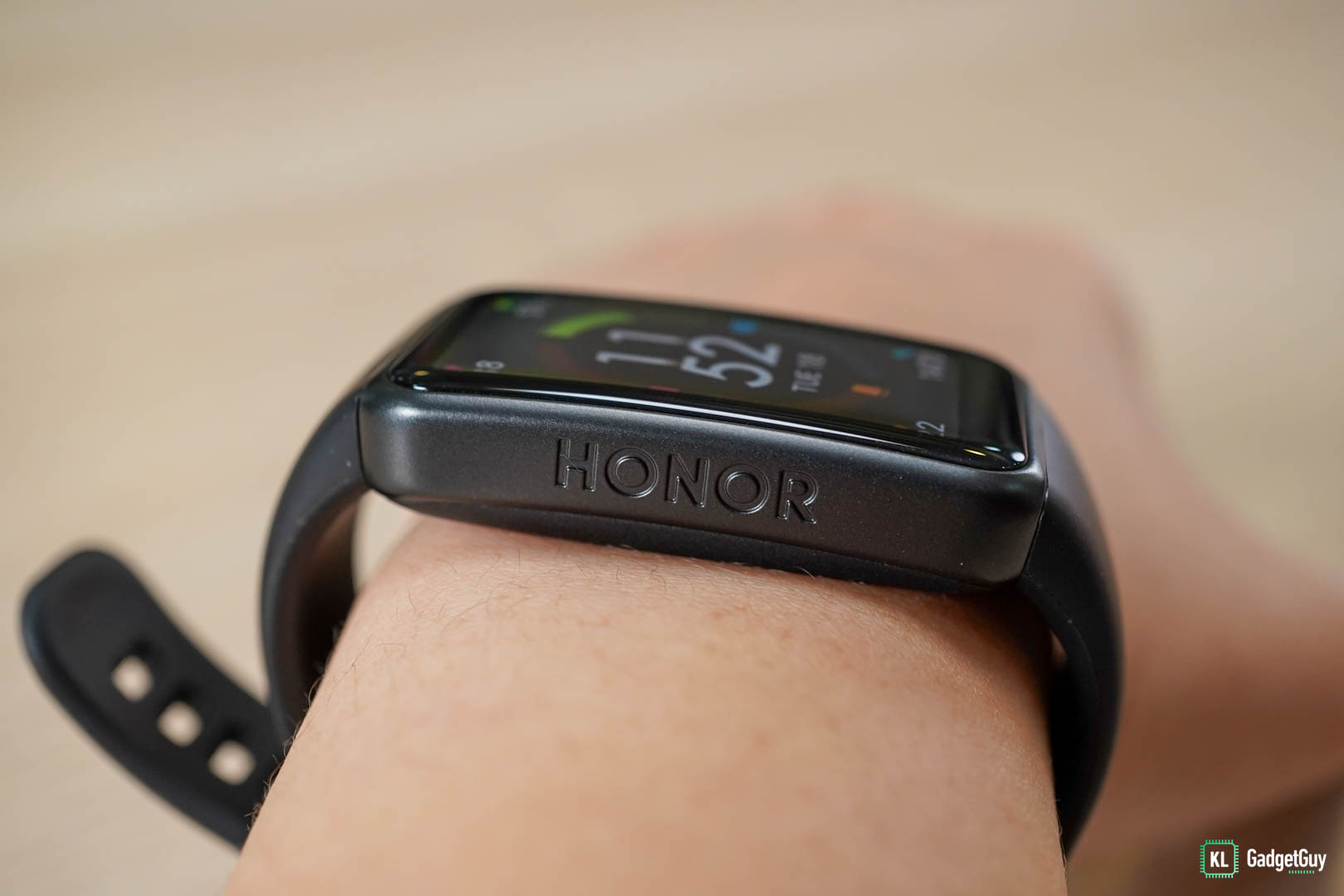 Design-wise, the Band 6 is very different from its predecessor. The home button is now on its right, the tracker has narrower bezels, and it's also bulkier. The straps on both bands look the same though — you've got tons of holes so it's like a one-size-fits-all design. The strap is also comfortable to be worn as the material is very bendable.
Bigger & wider display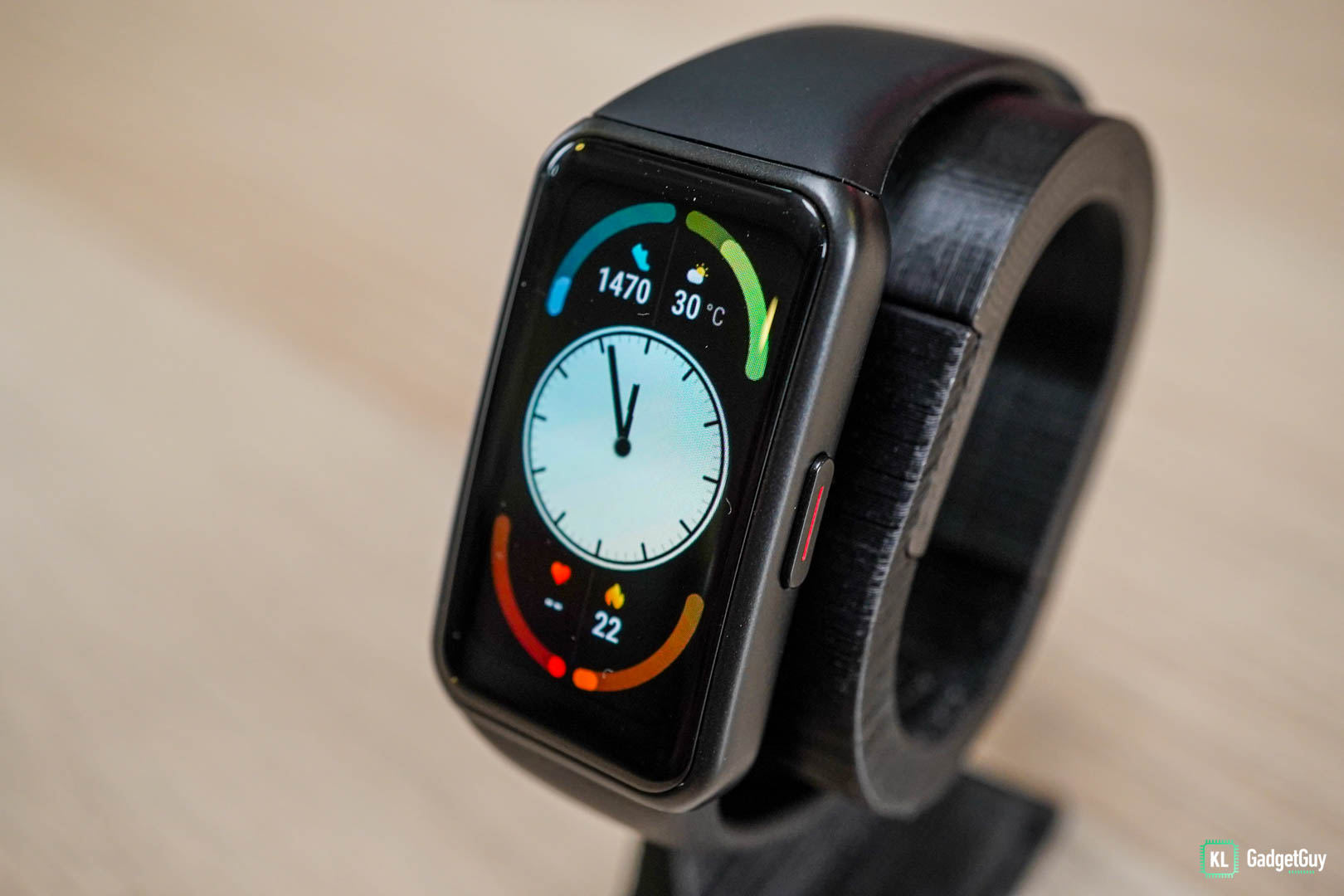 Next, we've got the display. HONOR gave the Band 6 a 1.47-inch AMOLED display which is so much larger compared to the Band 5's 0.95-inch screen. While I'm not a fan of how boxy it looks, I do enjoy the wider viewing experience on this band, plus it's more responsive than the previous band. There are also plenty of watch faces and if you're someone who likes customisation, you can even set photos from your gallery as the Band 5's watch face.
Navigation is simple
Just swipe left or right to alternate between stats, swipe up to read notifications and swipe down for settings. The physical button works as a home button, but if you're already at the home page, pressing it will lead you to the main menu where you can access health and fitness tools, stopwatch, alarm and so on.
It's still the HUAWEI Health app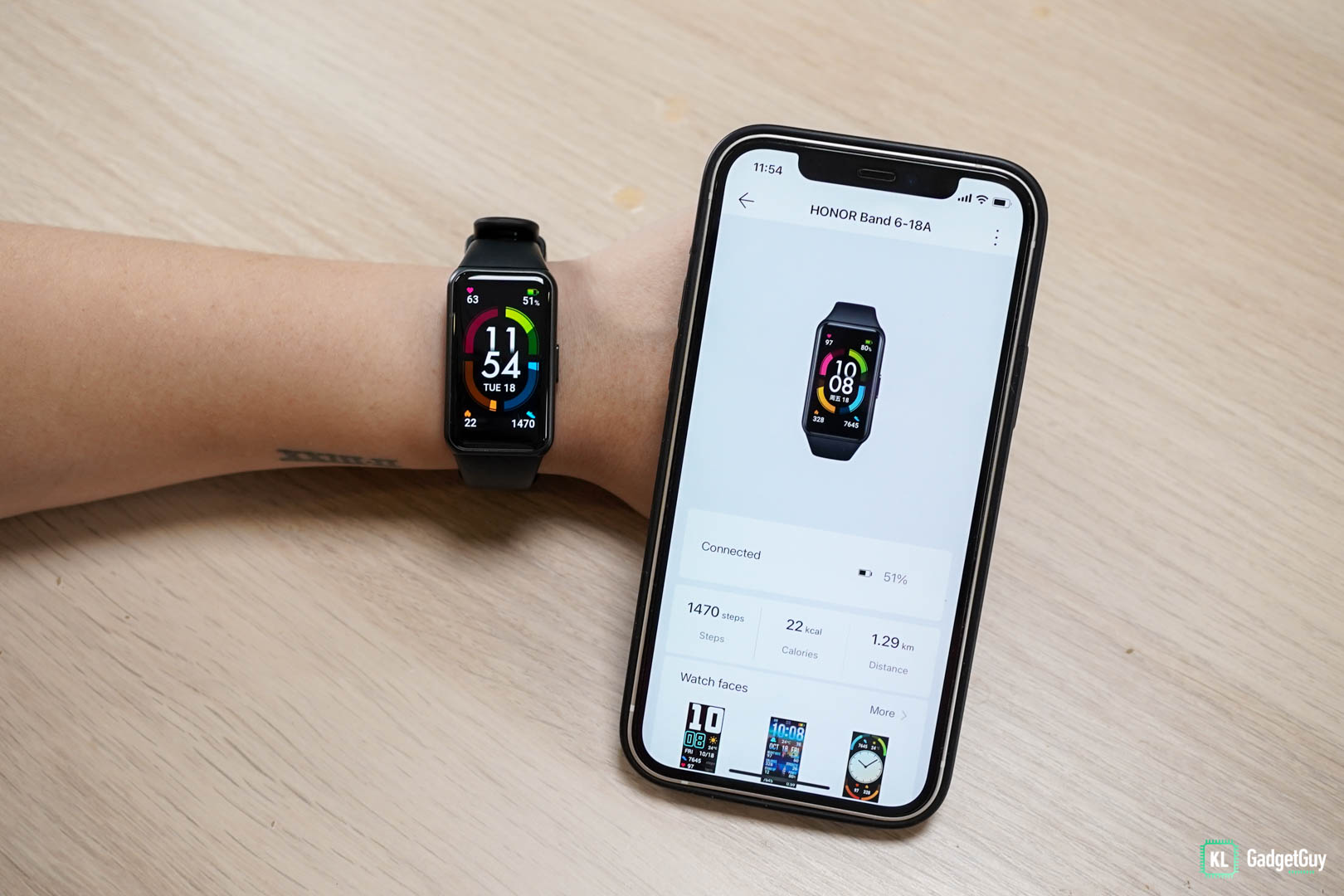 Like many fitness bands or smartwatches, the HONOR Band 6 has a companion app – the Huawei Health app. The app's UI is organised and user-friendly; your workout sessions, heart rate, sleep and other data are all displayed in a single page. You can adjust your settings to either conserve the Band 6's battery life, or get more frequent readings but sacrifice the battery life.
Efficient health monitoring tools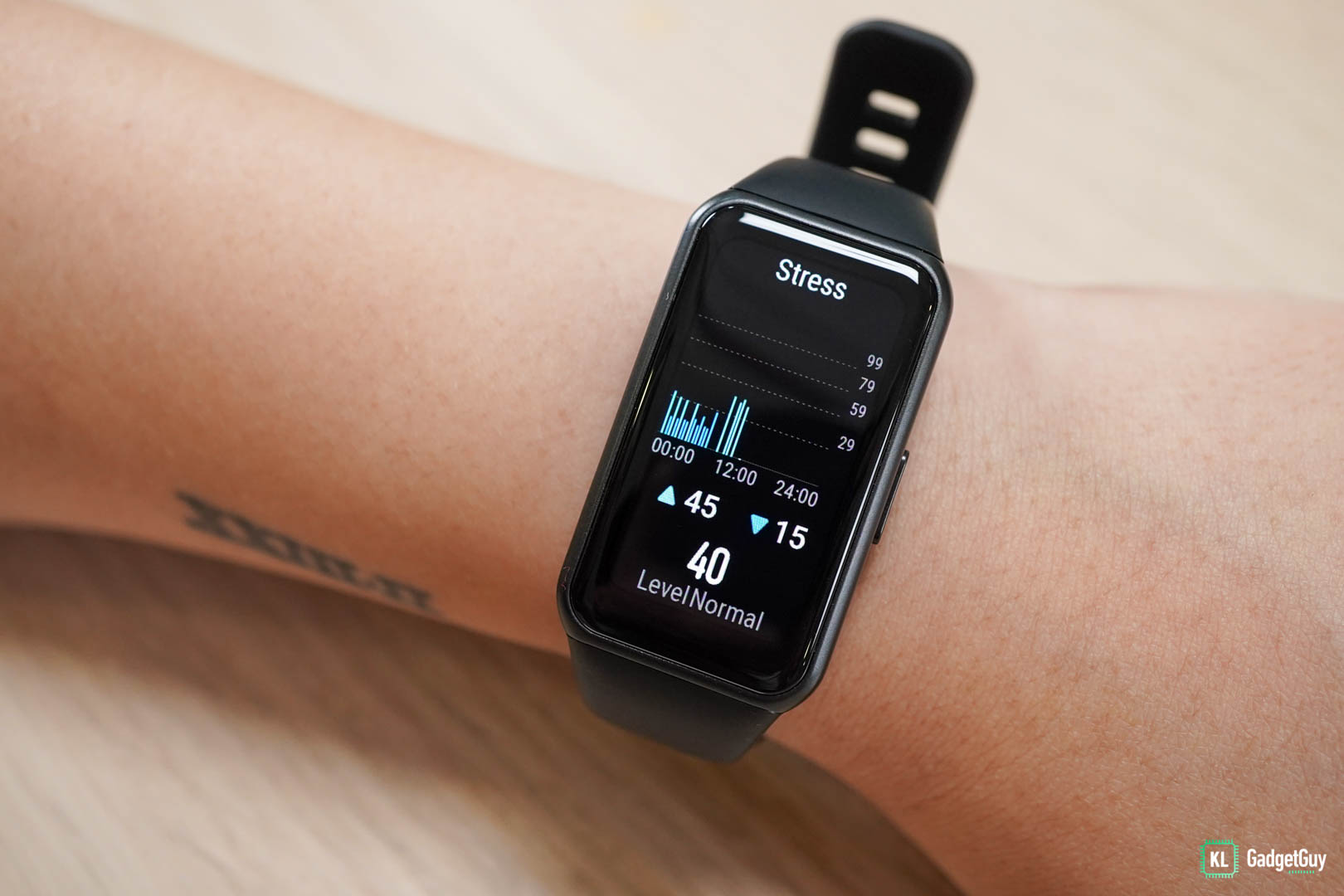 The HONOR Band 6 has a heart rate monitor and supports SpO2, stress and sleep tracking. Apart from the SpO2 monitor which needs to be done manually, the other three features can be enabled to measure automatically throughout the day. The results on the HONOR Band 6 are close to the data measured on my Apple Watch Series 6, so I think it's safe to say that the results are accurate to a certain extent. I also like checking out my sleep data as it shows me the amount of sleep I've had in different sleep stages and a summary of my previous night's sleep.
You'll get 96 different workout modes…in the future
At the moment, the HONOR Band 6 only offers 10 workout modes, but HONOR did say that there will be up to 96 modes in the future after a software update. Sadly, there's still no built-in GPS on this fitness band so I'm still relying on my phone for that.
This fitness band is still better with Android phones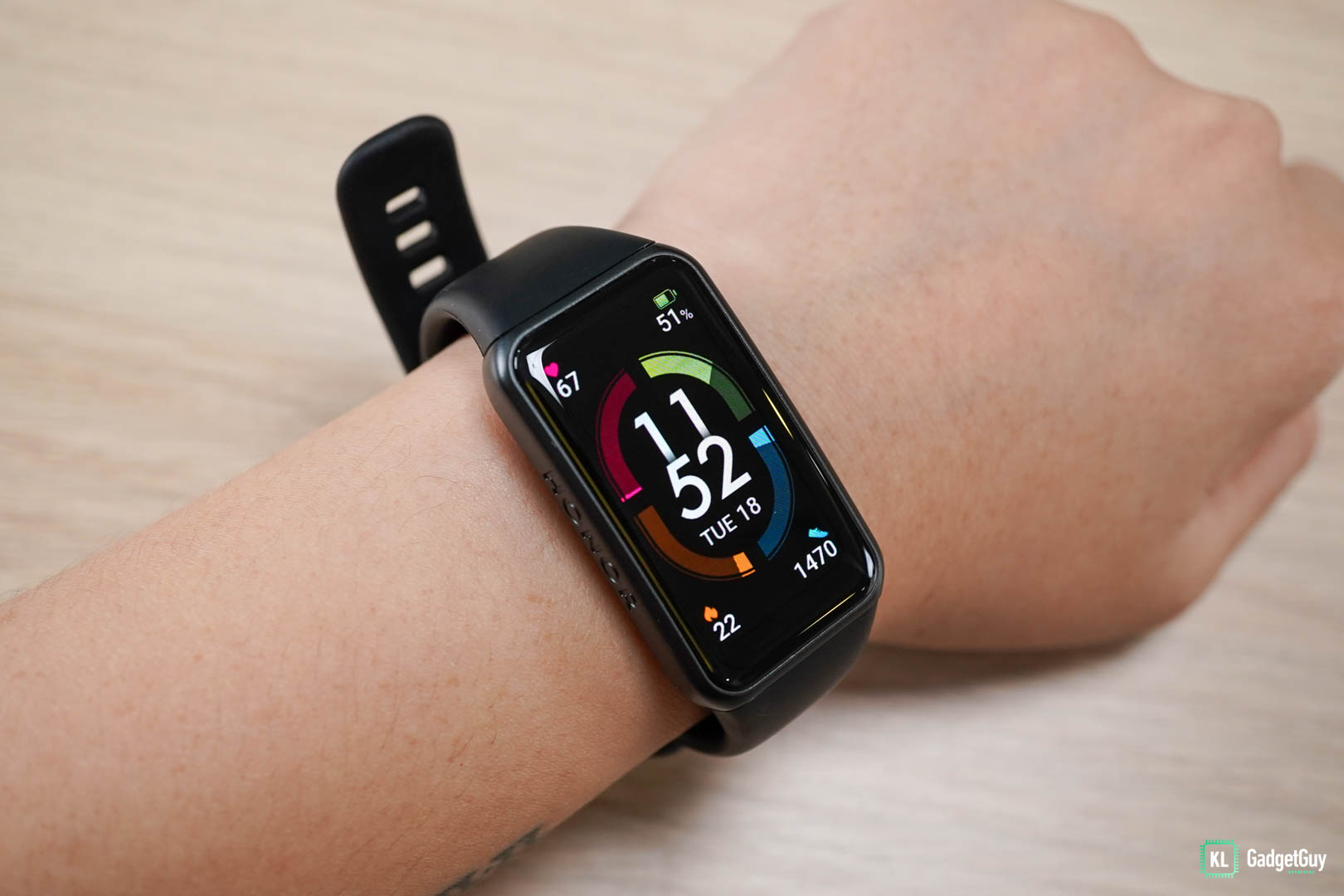 When it comes to smartwatch features, I'm once again limited by my iPhone as the band works better with Android devices. If you own an Android phone, you'd get music controls and even a remote camera shutter. When paired with the iPhone, all I get is notifications and the basic things like weather forecasts, flashlight, the find your phone feature and…that's pretty much it.
A budget fitness tracker with fast charging? Awesome!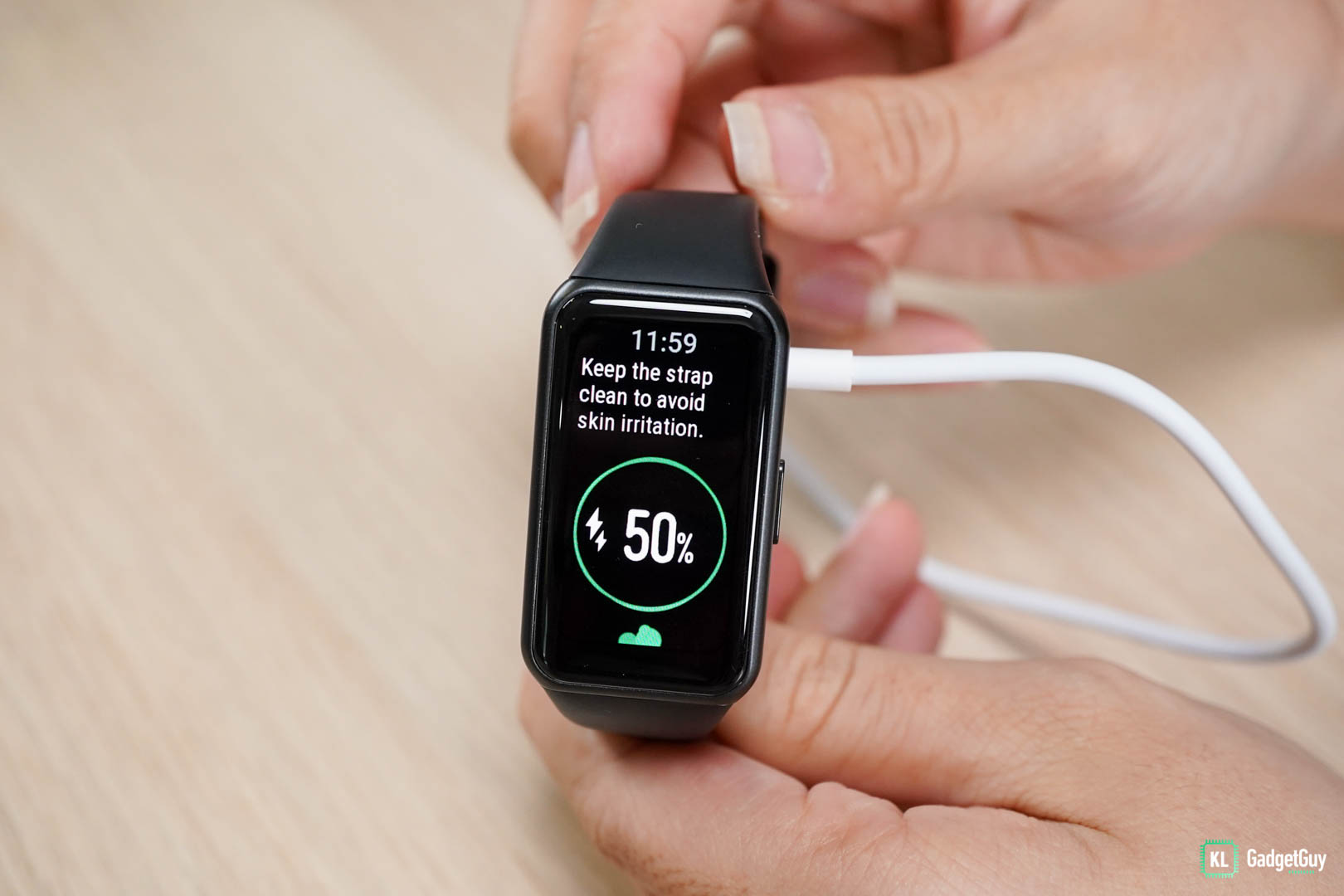 HONOR also bumped up the battery life — the Band 5 only had a 100mAh battery but the Band 6 now comes with a 180mAh battery that offers up to two weeks of battery life if you're using it sparingly. On heavy usage, it lasted me about 10 days which was fine too. However, the best part is the fast charging support – the Band 6 can give you three days of battery life with just 10 minutes of charging.
Verdict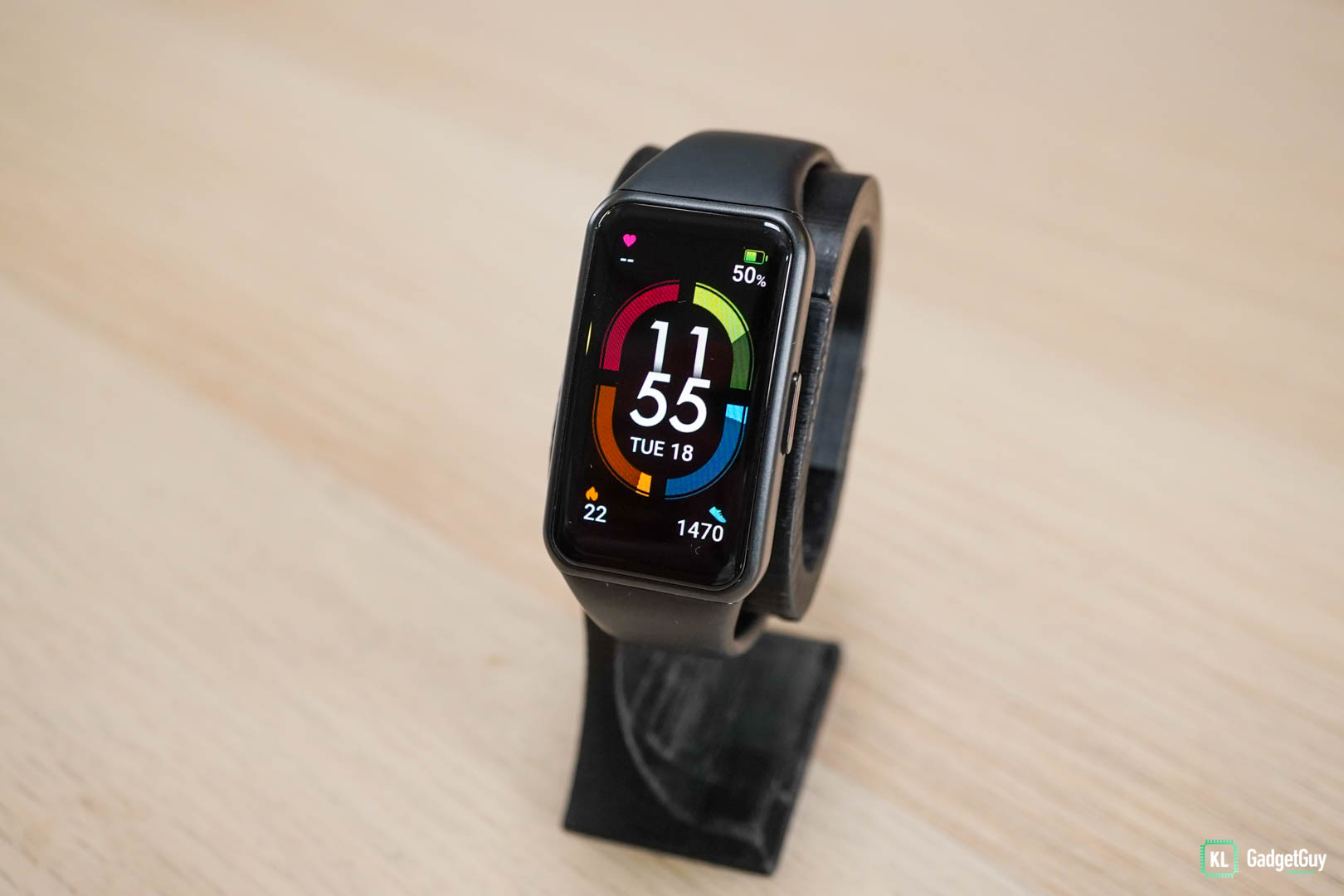 The HONOR Band 6 is priced at RM189 — this puts it at the same price point as the Mi Smart Band 6. Personally, I'd pick the HONOR Band 6 over the Mi Smart Band 6 because it's more responsive and has fast charging, but some of may prefer the less bulky design of the Mi Band 6.
The Good
Wider and more responsive screen
Easy-to-use companion app
Long-lasting
Fast charging support
Lightweight
The Not So Good
Works better on Android than iOS devices
Only 10 workout modes currently
Bulky design may not be appealing to some