Thinking to pick up or already got your new Galaxy S21 to kick start the new year? That's one great purchase you have made whichever model you have decide to go for, the Galaxy S21 series are the most feature packed smartphones that Samsung has ever released, which can be a little overwhelming if you are upgrading from an old phone and have no one to help you get it all set, hence we have listed these essential to-dos and things to try out.
Purchase a case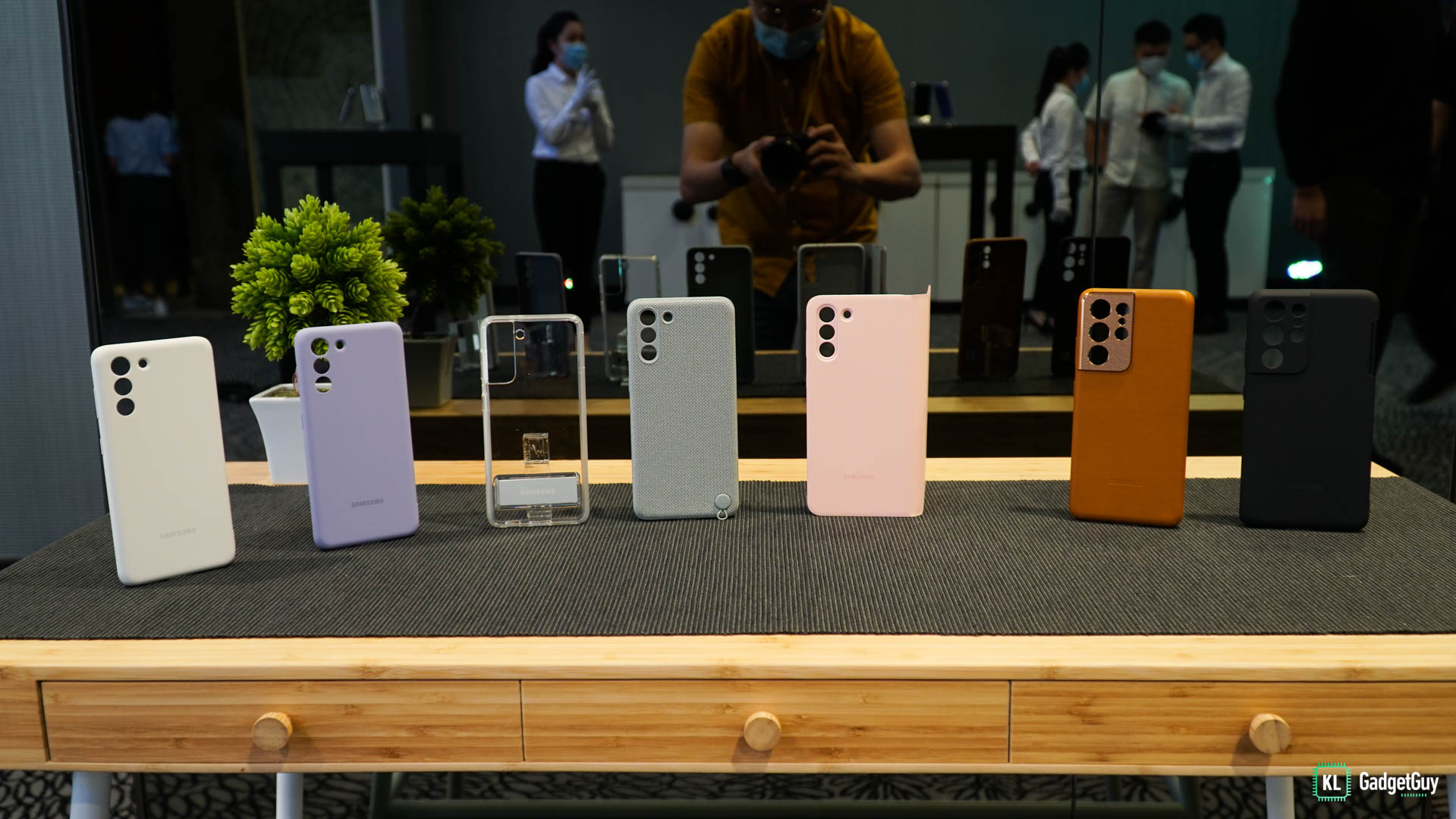 Samsung no longer offers a TPU case since the Galaxy Note20 and that can mean trouble if you have a tendency to drop your phone all the time, Samsung has fortunately released several nice original cases that you can opt to purchase separately, the Smart Clear View and Smart LED View cover are particularly good if you care about hygiene as they come with an antimicrobial coating  to fend off bacteria.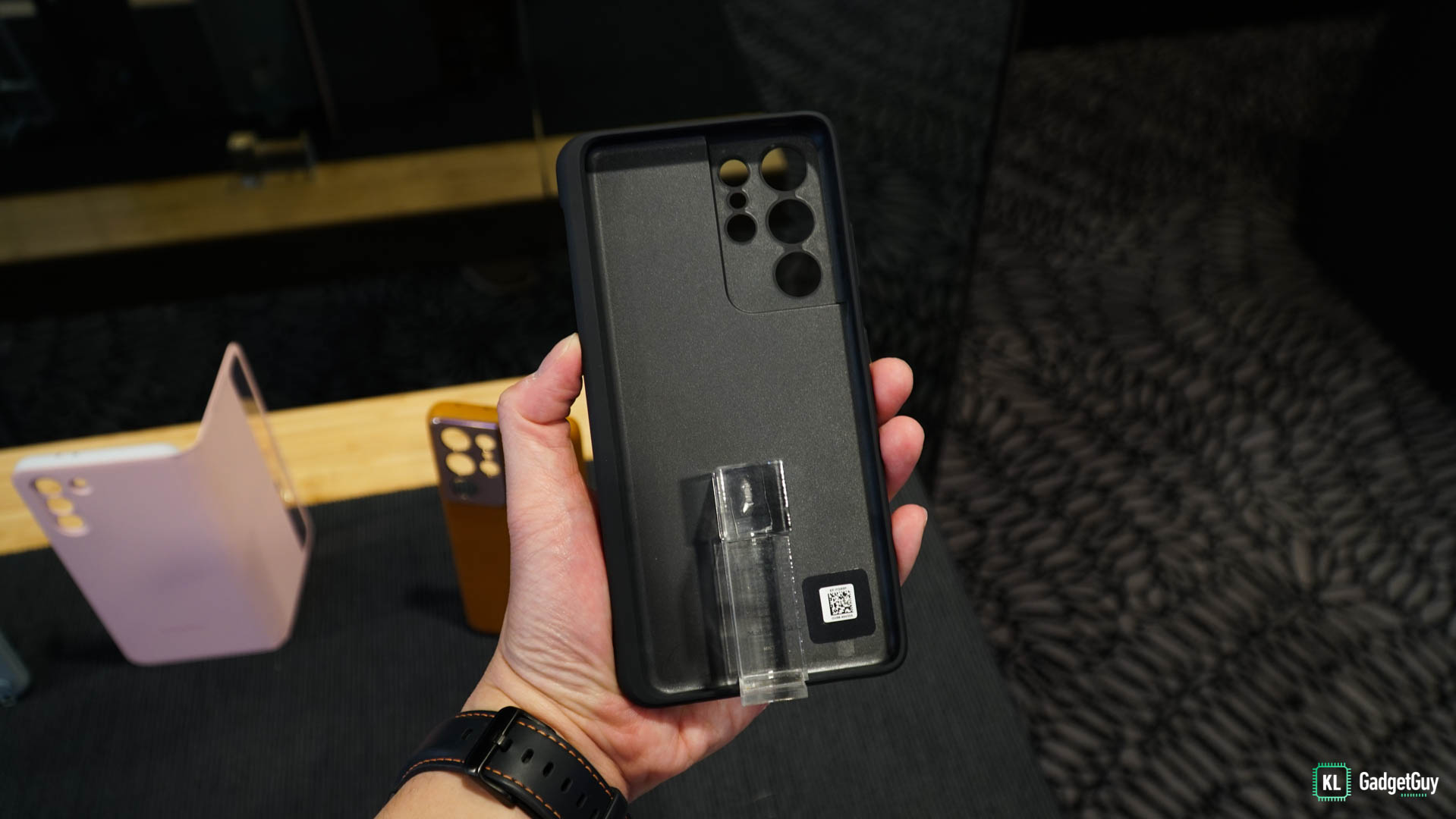 If you have purchased a Galaxy S21 Ultra, don't forget that it supports the S Pen stylus that comes with the Smart Clear View and Silicone cover.
Purchase a fast charger and powerbank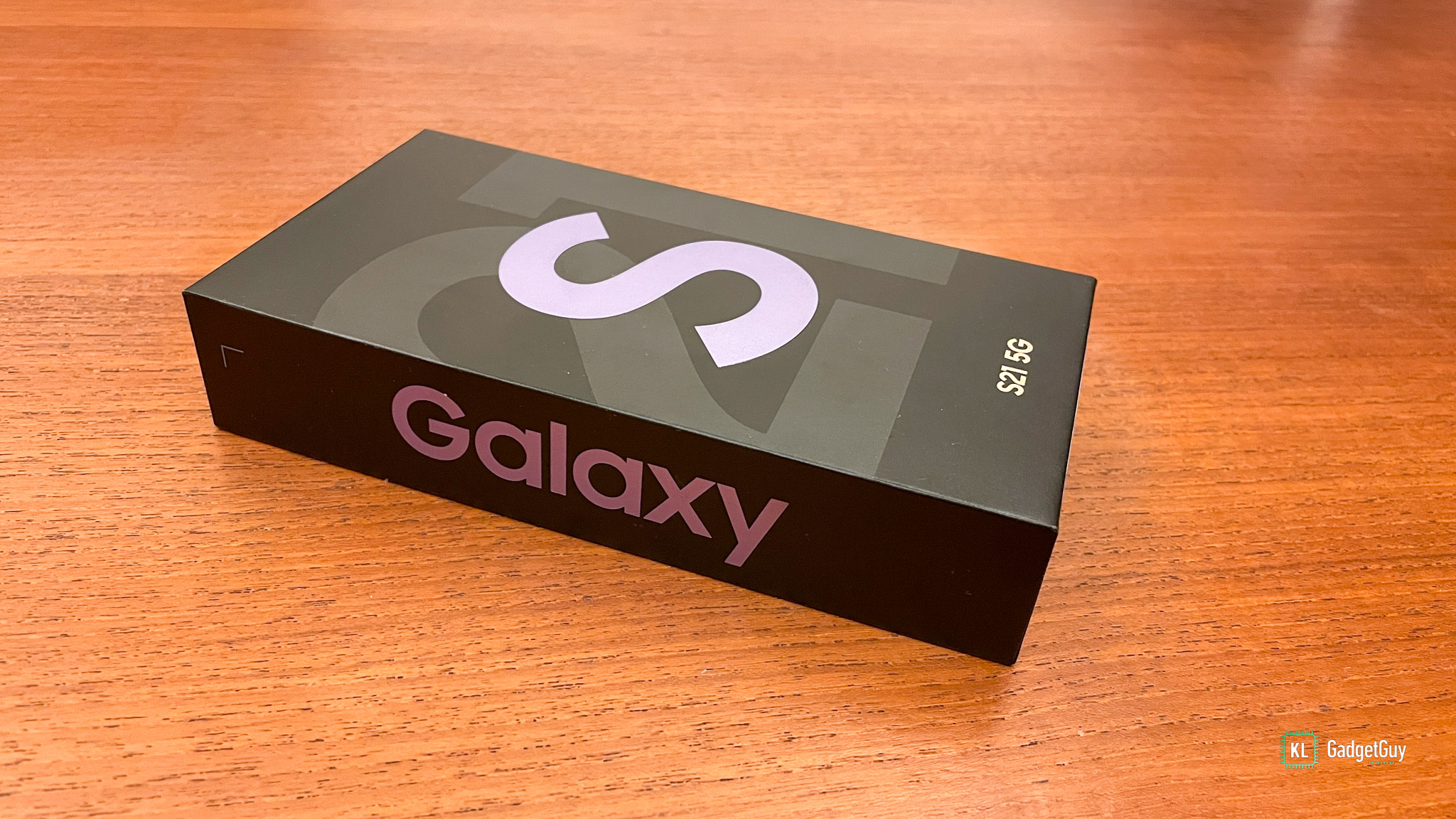 Apart from omitting a case in the box, Samsung hasn't included a charging adapter for the Galaxy S21 series due to environmental reasons, chances are is that you might be stuck with an old USB-A charger or powerbank that could not take advantage of Samsung's 25W fast charging, here are a few chargers that you can consider:-
Charby Pico 65W Charger – A relatively small sized charger that supports up to 65W of maximum power with two USB-C and one full-sized USB port. Watch our review here.
Samsung 25W Travel Adapter – The default charger that's guaranteed to work.
Samsung 25W 10000mAh Powerbank with Wireless Charging – Samsung's very own power bank has 10000mAh of juice and supports fast wireless charging
Migrate your old smartphone with Samsung Smart Switch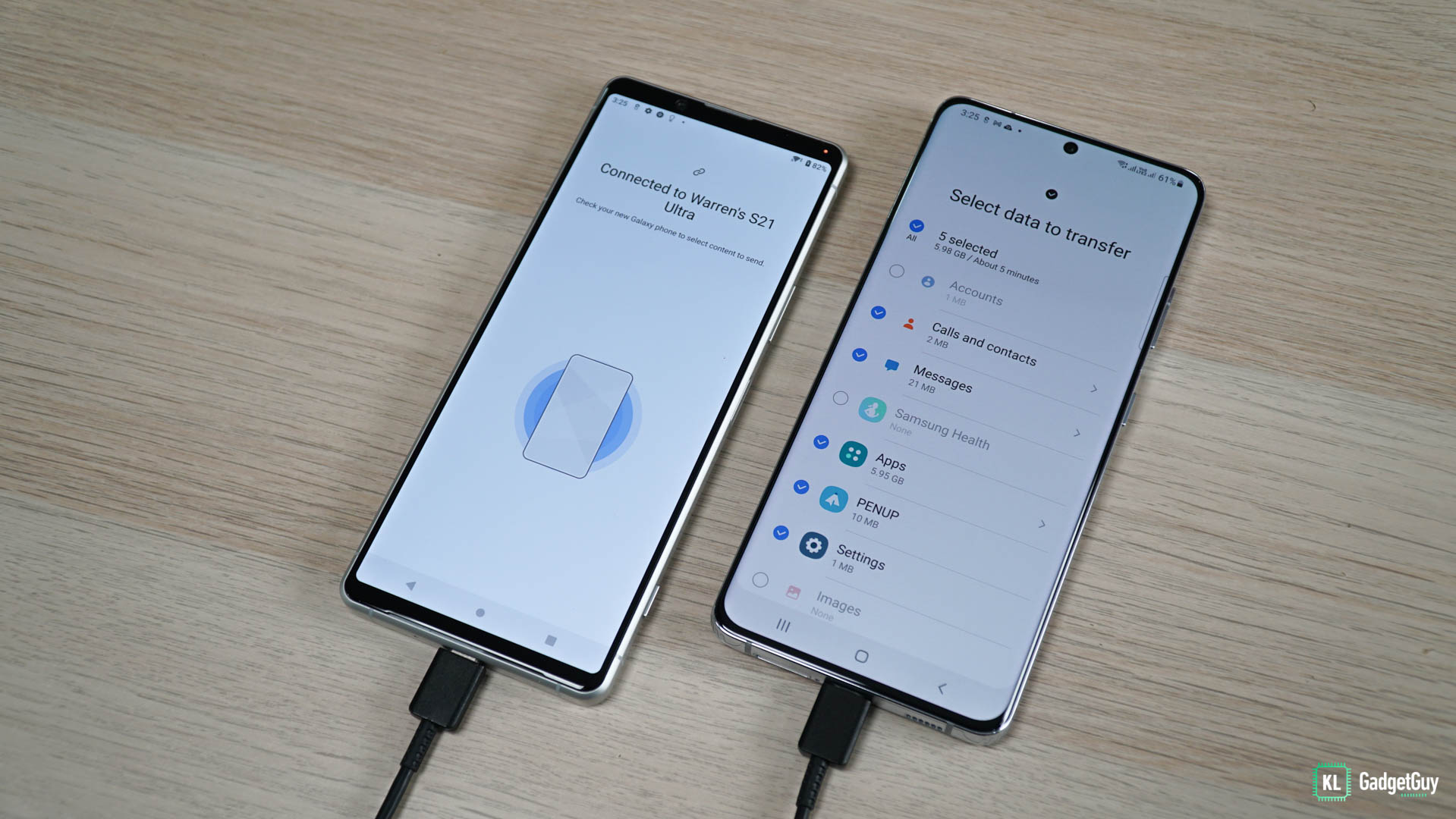 Setting up your new Galaxy S21 is a chore when you switch over from your old phone, do take advantage of Samsung's Smart Switch feature to save some time, which supports transferring data over from other Android phones and iPhones, if you have an old Android phone that uses USB-C, remember to use the included USB-C to USB-C cable to connect for faster transfers.
Choose between Google Discover and Samsung FREE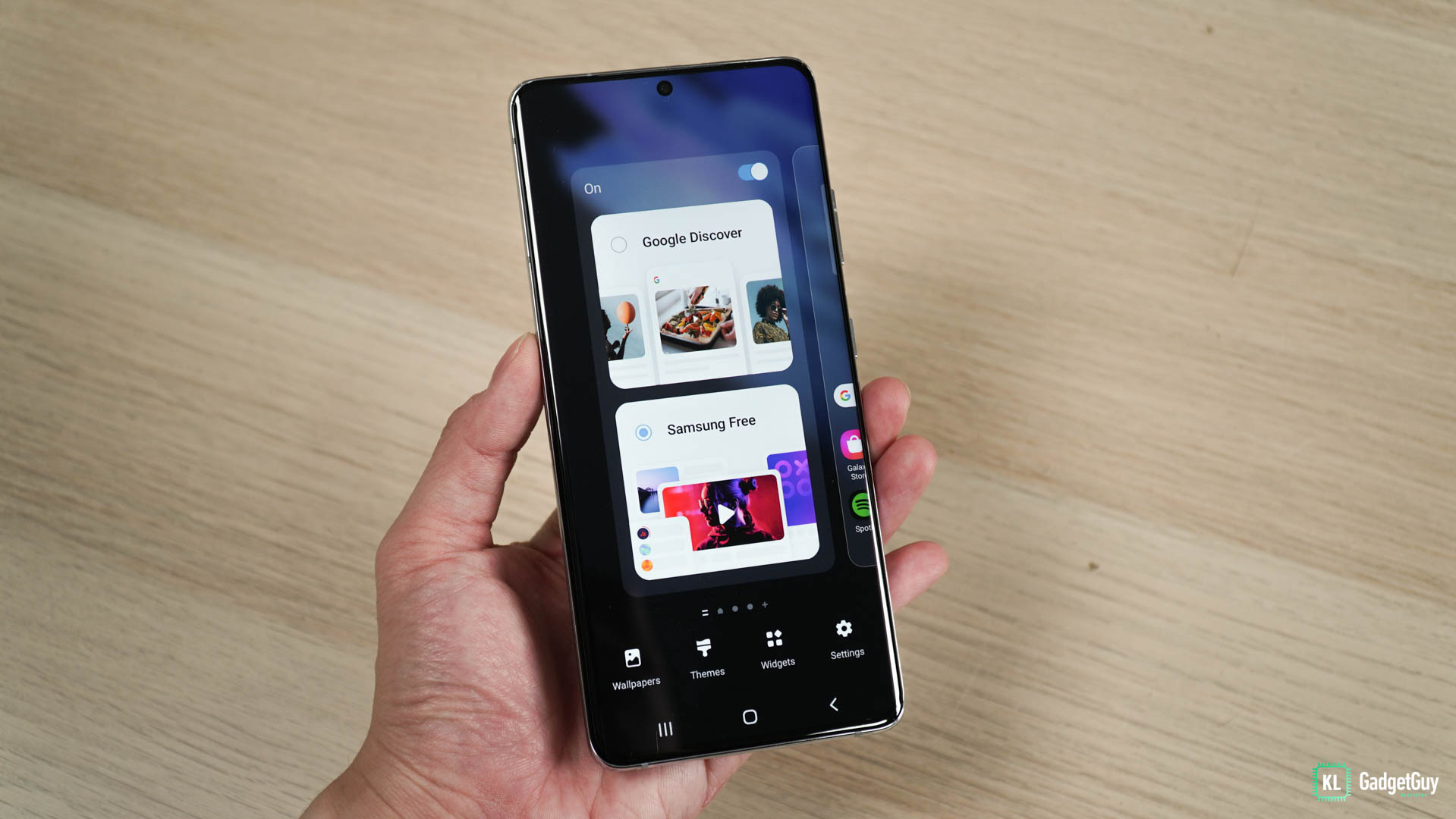 The Galaxy S21 ships with the latest One UI 3.0 based on Android 11, which now gives you the option to choose between two news briefing screens when you swipe right on your main home screen, Google Discover is selected by default but if you prefer Samsung's FREE that offers some instant games apart from news, all you need to do is to pinch out of your main home screen and swipe right, you will then have the option to switch between them or disable it.
Set up Samsung Pay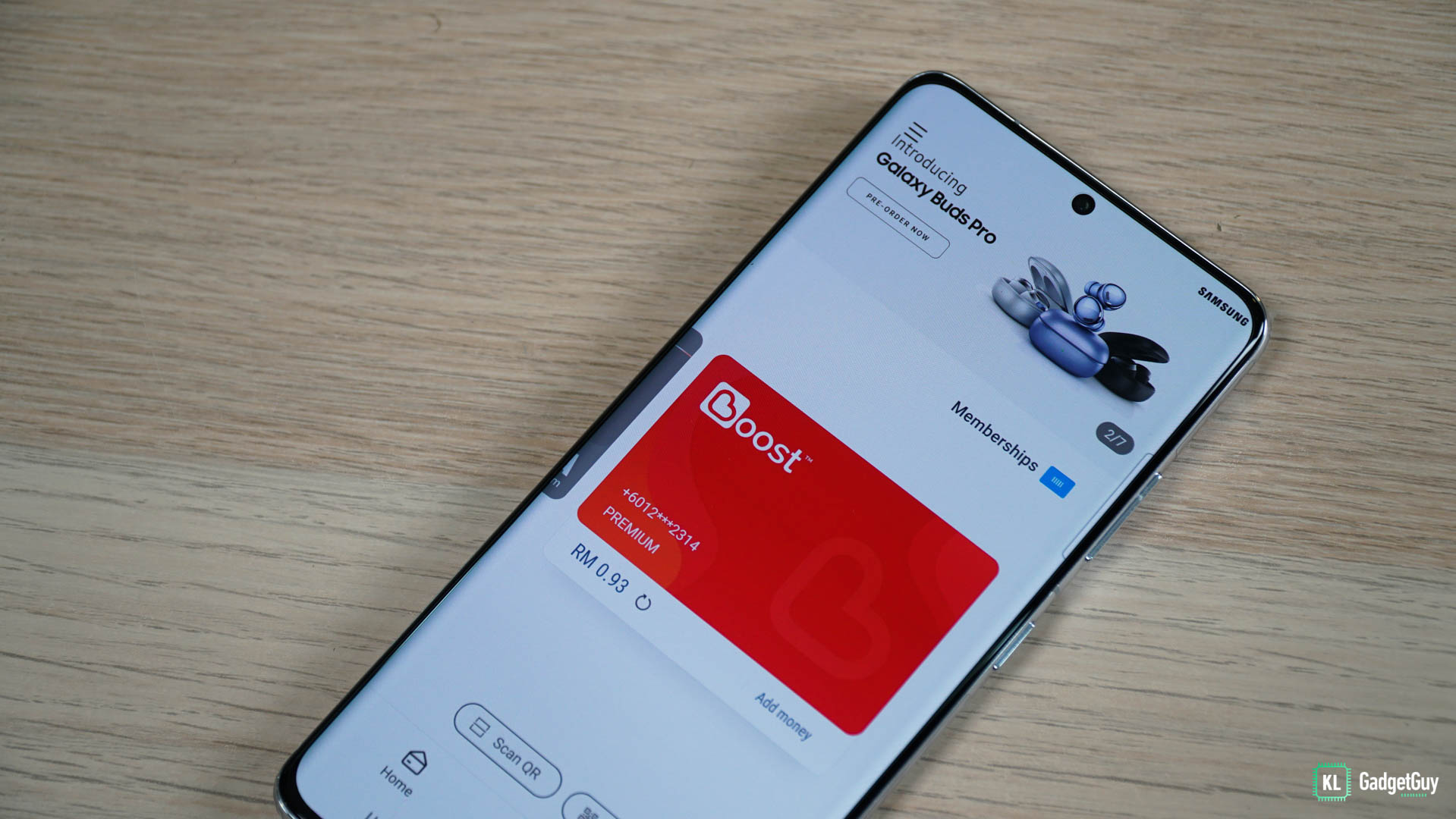 Samsung Pay needs no introduction if you want to make contactless credit card payments from your Galaxy S21, it supports credit and debit cards from most Malaysian banks, loyalty cards and Boost, which lightens your wallet (of cards) in a cool way.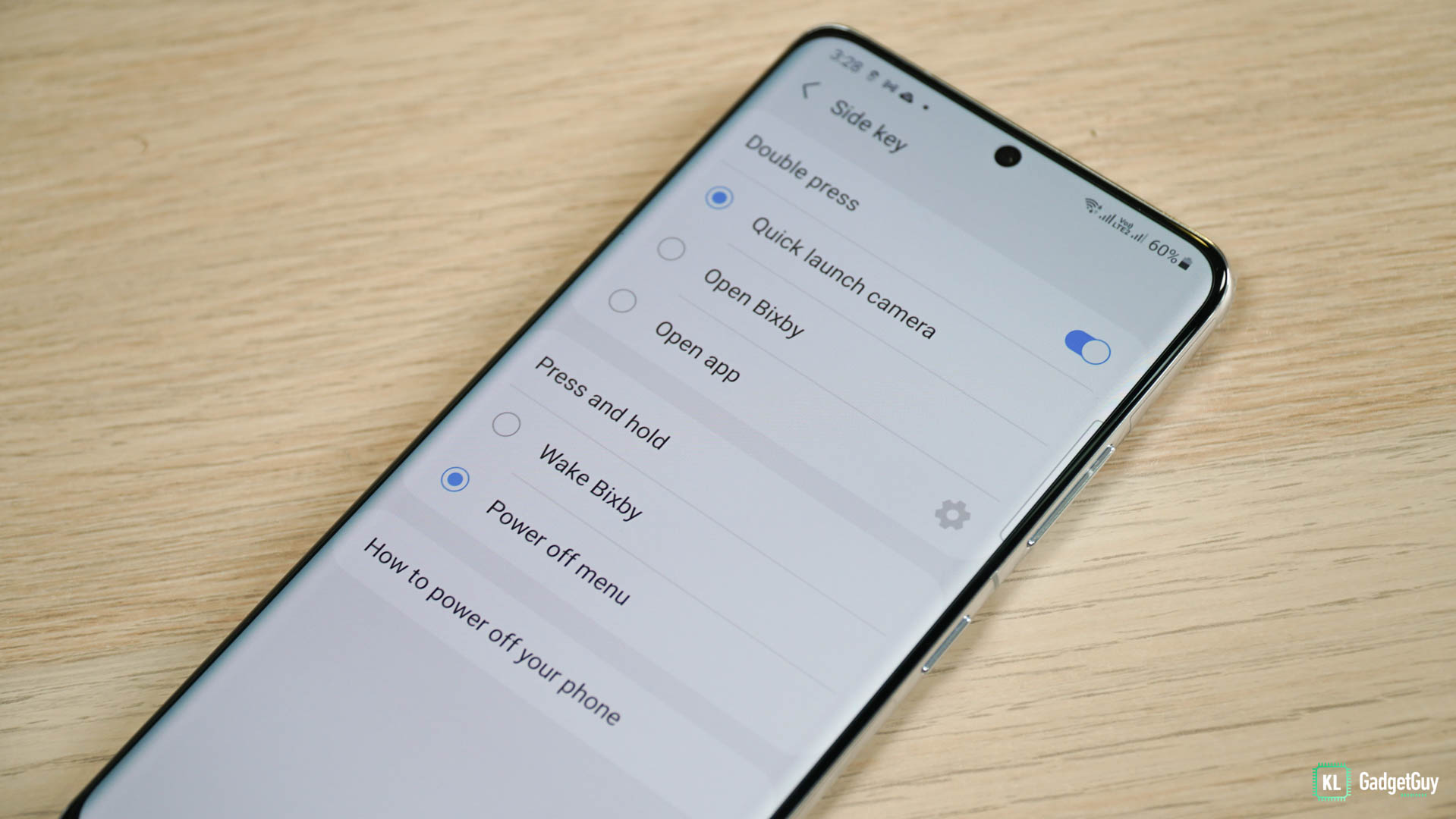 Bixby isn't going anywhere yet and you will discover its existence when you press the Galaxy S21's power button for the very first time, no doubt it is still a decent voice assistant but if you need to, you can make it a power button, just like what it is supposed to be.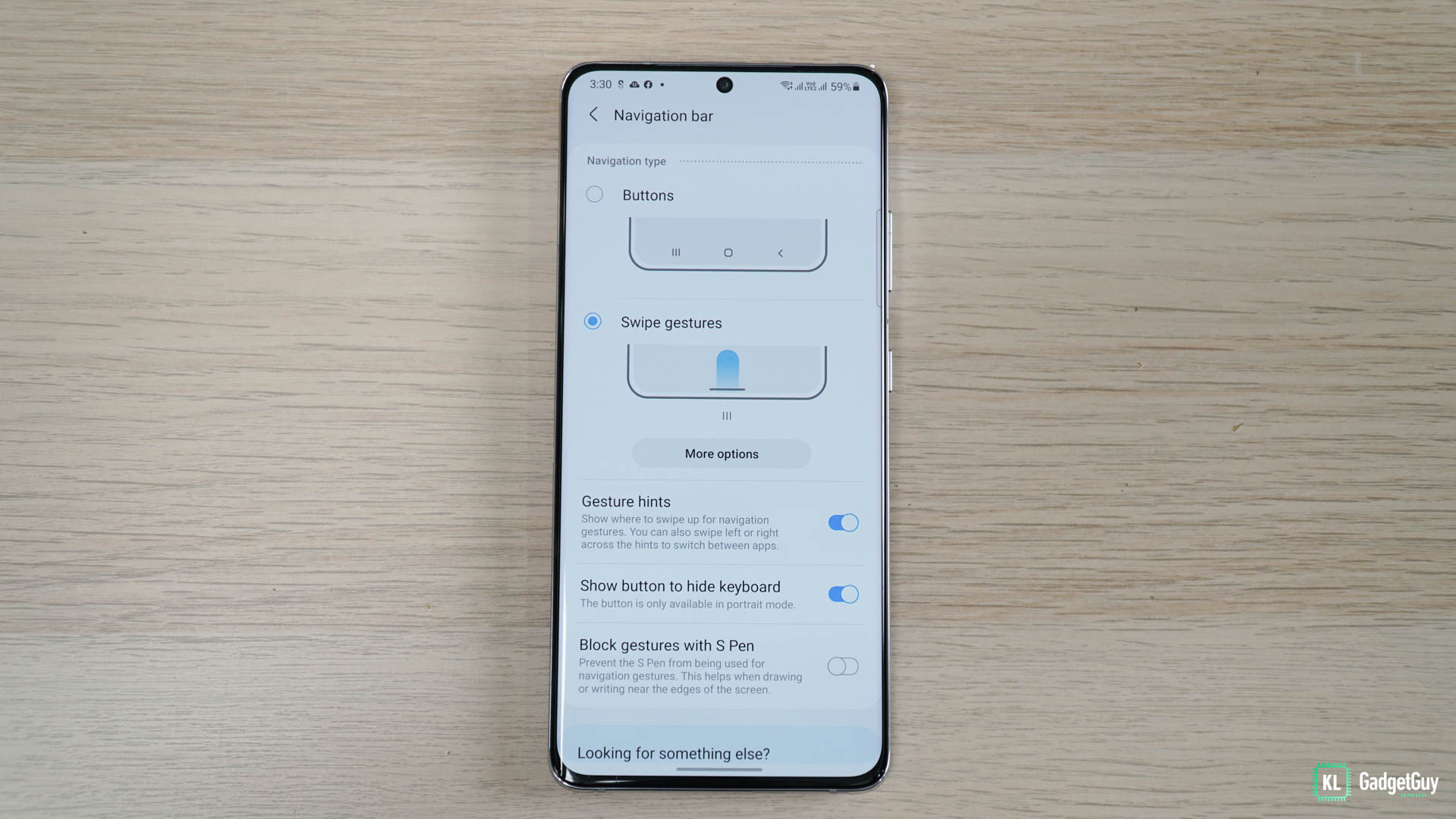 Whether you prefer swiping gestures or pressing buttons to get around the Galaxy S21, you can always configure this in Settings->Display->Navigation bar
Eye Comfort Shield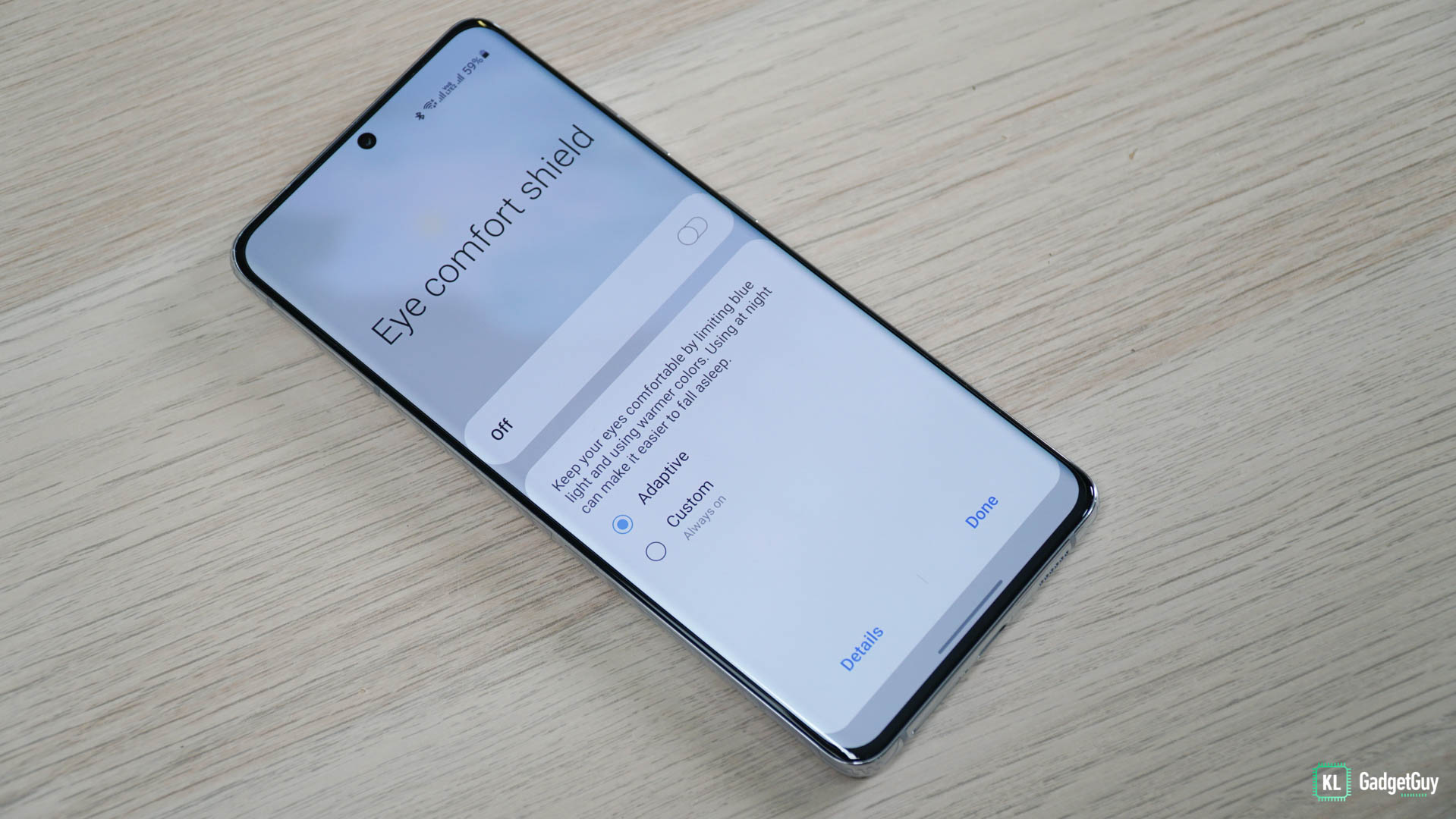 If you are always exposed to different lighting ambiance, this is a great feature that you should take advantage as the Galaxy S21's beautiful display adaptively adjusts color tone to offer a comfortable viewing experience.
Try the improved Zoom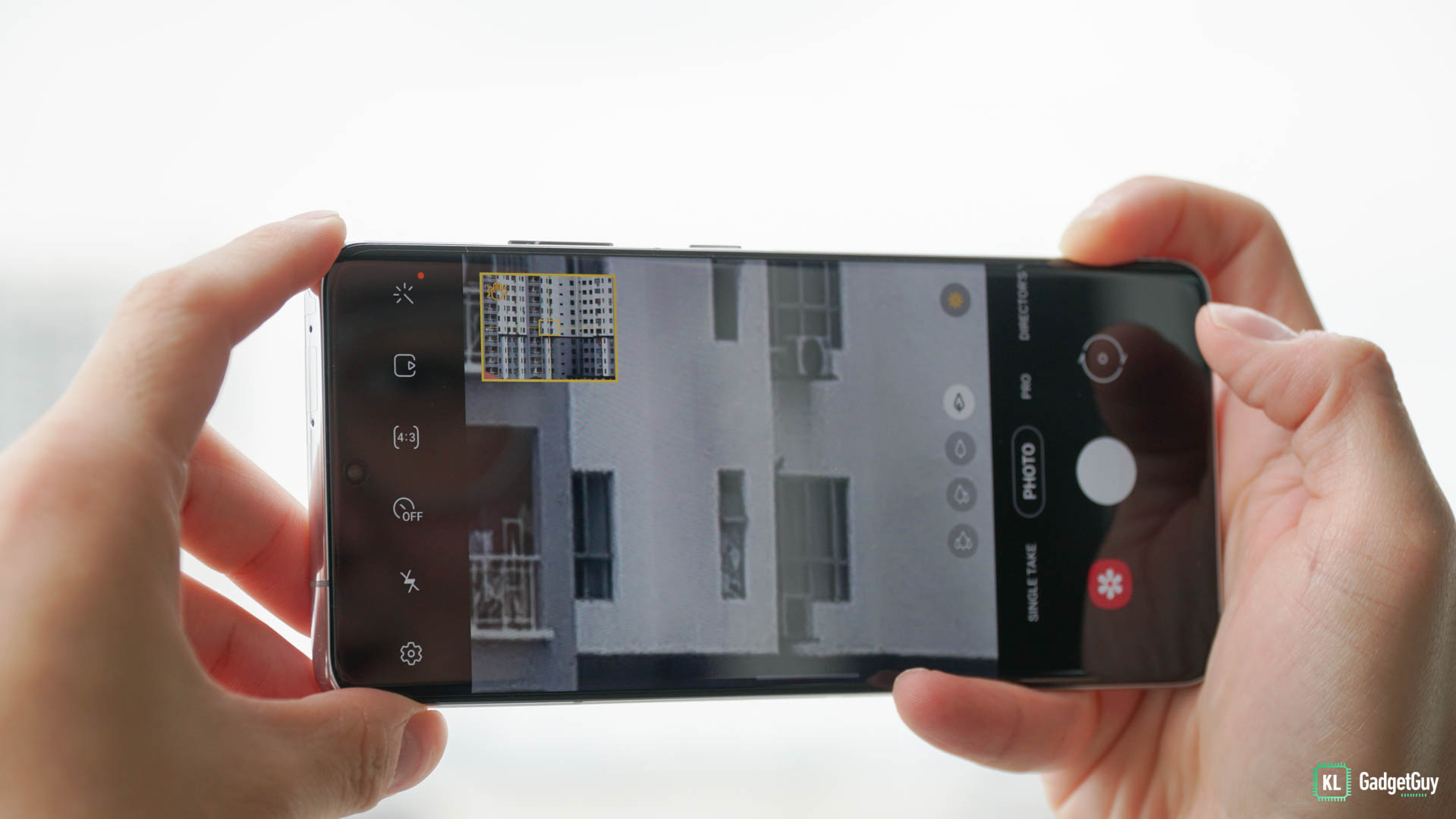 Whether you have landed yourself on a Galaxy S21 or S21 Ultra, definitely give their periscopic zoom a try and you will be surprised with how much it has improved over their predecessors, you don't even need a tripod to focus on your subject now all thanks to the new Zoom Lock feature that stabilizes your image when zoomed to the max.
Shoot videos at 4K 60fps for all lenses on the Galaxy S21 Ultra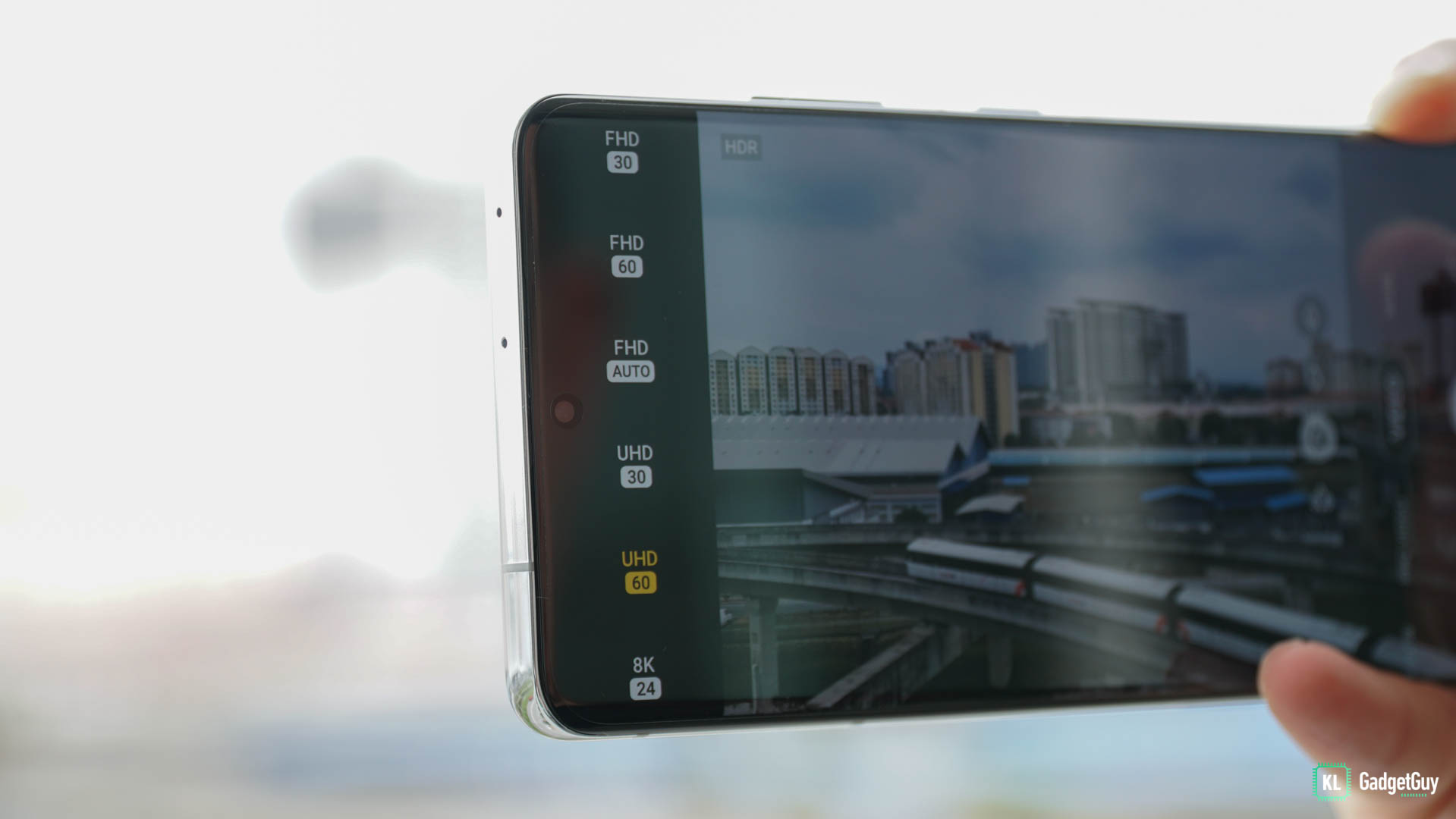 The Galaxy S21 Series continues the legacy of their predecessors with support for 8K video recording, however the Galaxy S21 Ultra has gone the extra mile to offer smooth 4K video recording at 60 fps on all four lenses, so whether you are shooting videos from an ultra-wide perspective or getting as close as possible to your subject, you can finally do that with a super smooth motion like seeing it in real life.
Be the director with the Director's View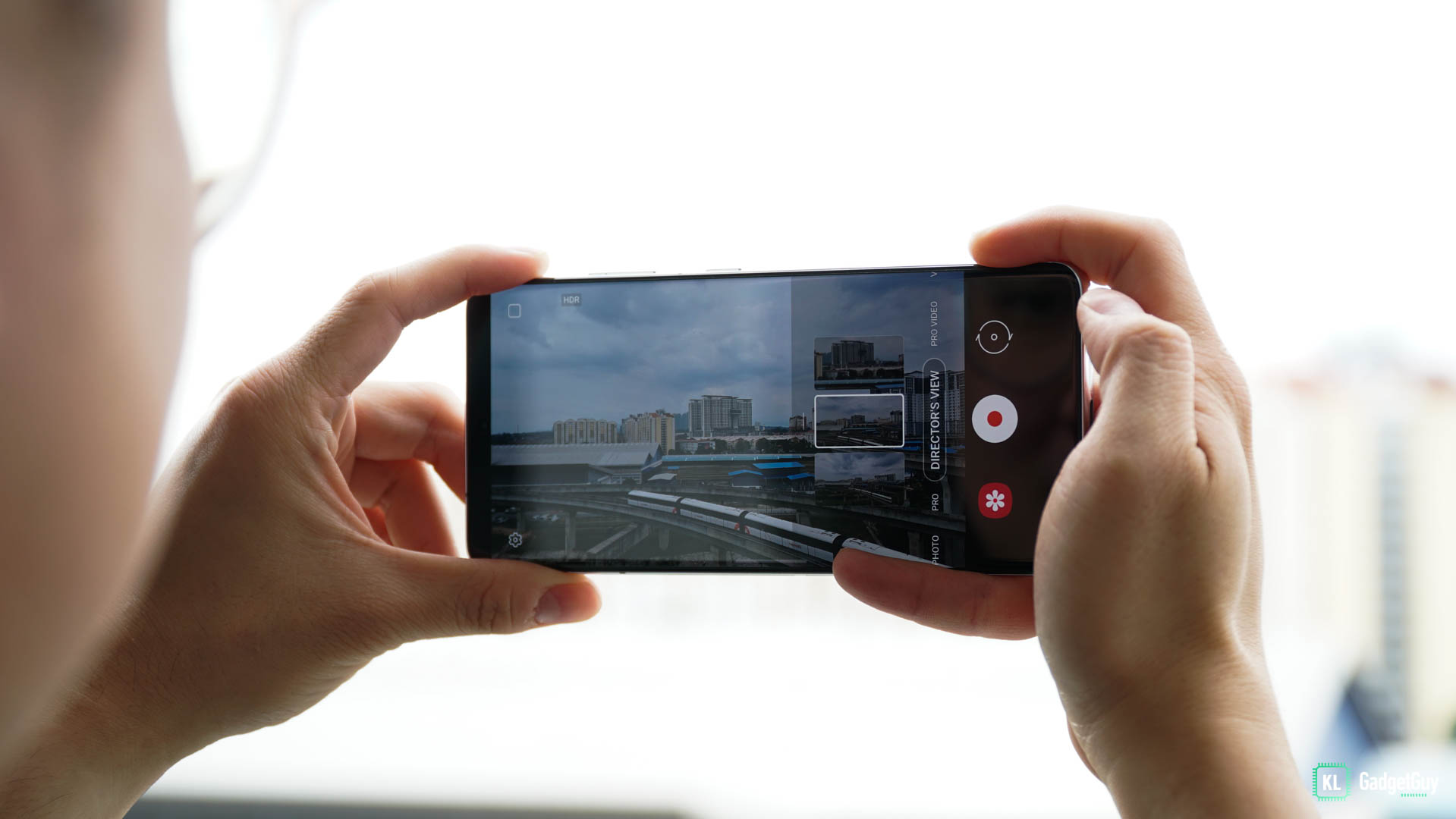 Taking videos is now effortless and fun with the new Director's View mode, as you can easily have the front and back cameras of the Galaxy S21 record videos at the same time with a picture-in-picture or split view, while the powerful processor of the phone allows all cameras to be activated during recording so that you can immediately decide which lens to switch to on the fly.
Get the new Samsung Galaxy S21 series here.