WhatsApp has just officially launched Disappearing Messages worldwide — a feature that lets you have more control over your privacy by choosing if you want your messages to get automatically deleted after a certain timeframe. A similar feature called View Once was launched back in August but that only applied to photos and videos.
How to access Disappearing Messages in the app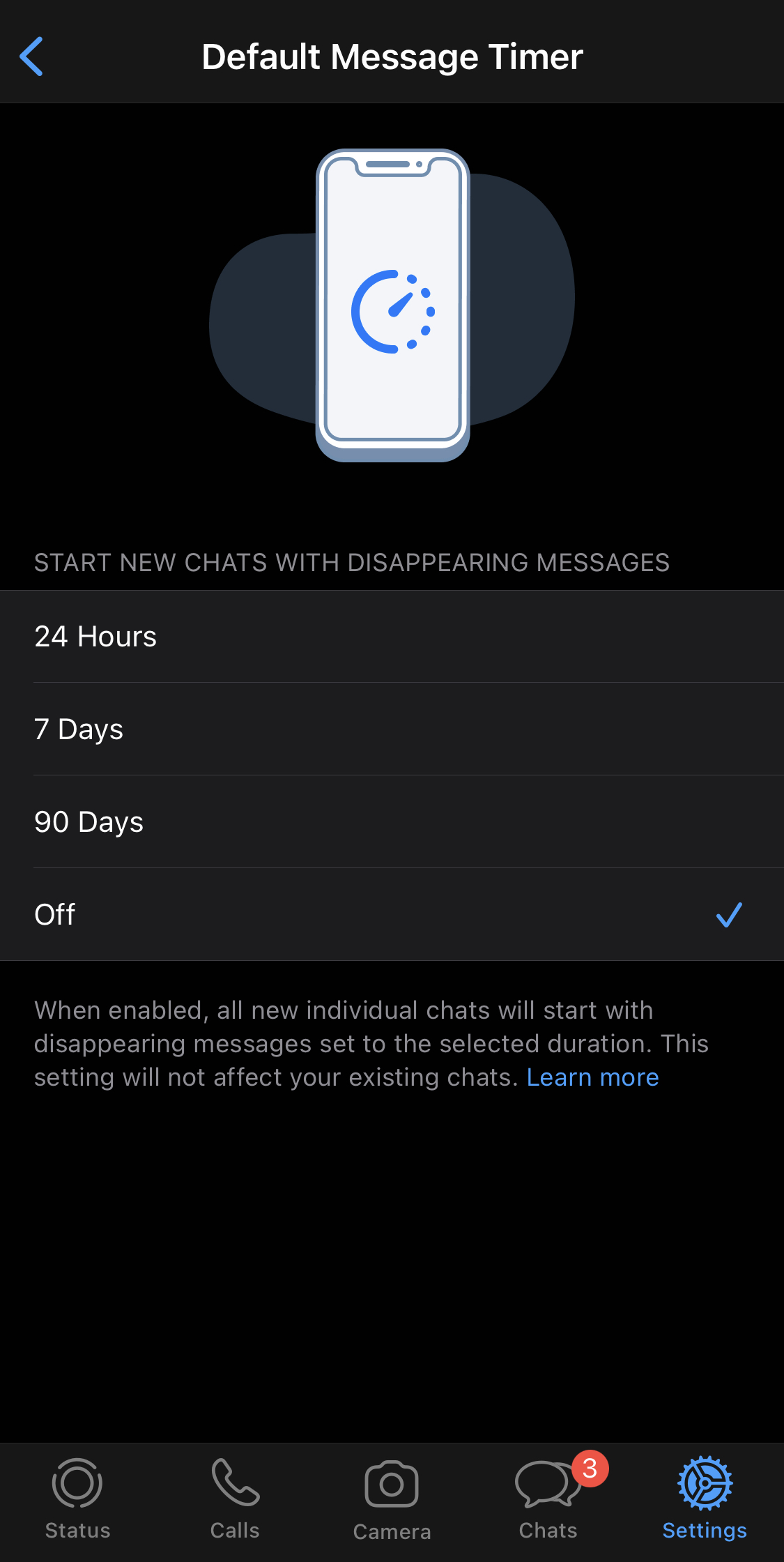 To use it, head over to WhatsApp, then go to Settings > Account > Privacy > Default message timer, and then choose the duration that you want. Currently, the available options are: 24 Hours, 7 Days, 90 Days, and the option to disable it. The company does have plans on extending the duration to over 90 days so you can look forward to that.
How does it work?
After choosing your desired duration, the app will delete messages that you sent after the timeframe, so any messages sent previously will still be shown. You'll also get to choose for which chats these are enabled, and users in the chat will get notified on whether it is turned on or off. While in group chats, you will have to get permission from the admin in order to use the feature.
However, it is important to note that with Disappearing Messages, people can still screenshot the conversation, and forwarded messages won't be deleted, so we will have to see if WhatsApp will be adding more privacy features in the future.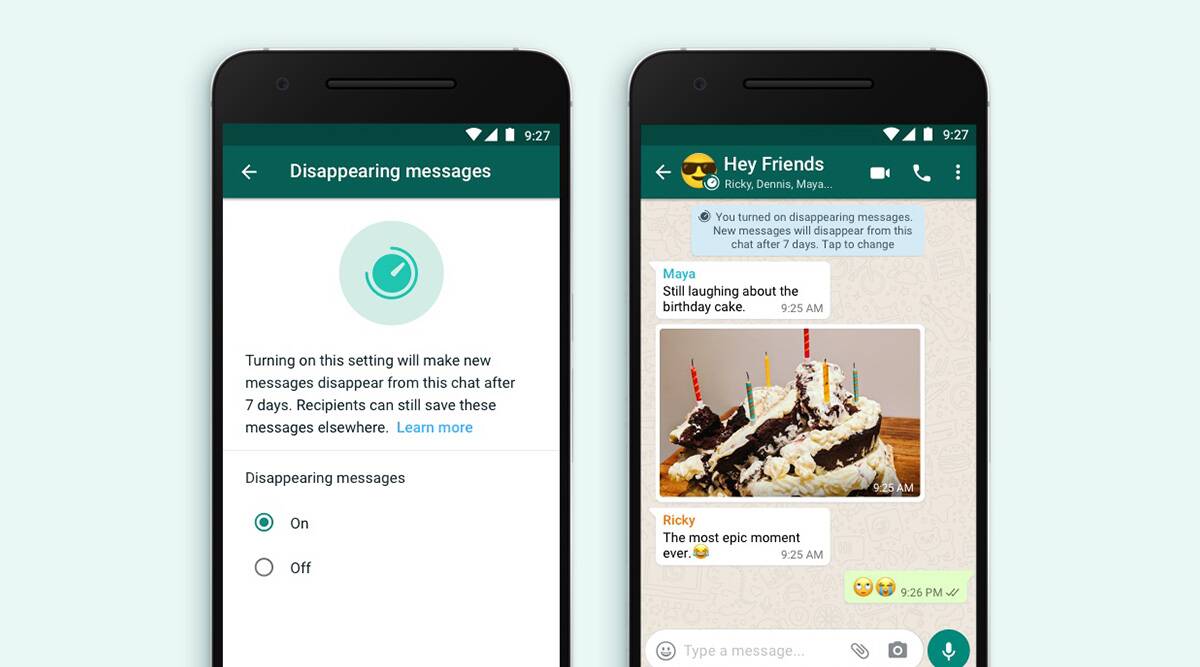 Right now, the company is working on other features like custom stickers, reactions, and multi-device support. It'll be interesting to see what else WhatsApp has in store especially since they have opened beta for their new WhatsApp desktop app on Windows.
Source – WhatsApp, Via – Lowyat