Father's Day is approaching and unfortunately for us Malaysians, this marks the second year that we're celebrating this occasion whilst under lockdown. Even if we're just staying home, we can still shower our dads with love by purchasing thoughtful gifts online.
So, here are some suggestions on what to get your dad depending on the type of person he is.
The health-conscious dad
"Healthy Mind. Healthy Body. Healthy Life" – if this is your dad's life motto, chances are he'll appreciate a reliable pair of smartwatch. The Apple Watch SE is a good smartwatch and fitness tracker, especially if your father is already an iPhone user.
One of the reasons why we recommend the Apple Watch SE is the fall detection feature; this allows your elderly dad to quickly contact you if he has accidentally fallen down and injured himself. The Apple Watch will also notify its wearer if it detects irregular heart rhythms or heart rates that are higher/lower than usual.
Also, once watchOS 8 is out, you'll get two new fitness modes – Pilates and Tai Chi. With multiple workout modes, you won't have to worry about finding one that can properly track your dad's exercise progress.
Of course, you can also look for Android alternatives if you're not an Apple user; the Galaxy Watch3 is a good choice, or if you're looking for something cheaper, you can also go for the OPPO Watch.
The dad who plays his phone at maximum volume
Here's a question– is it just me, or do 90% of the older dads like to turn up their volume when they're watching videos on their phones?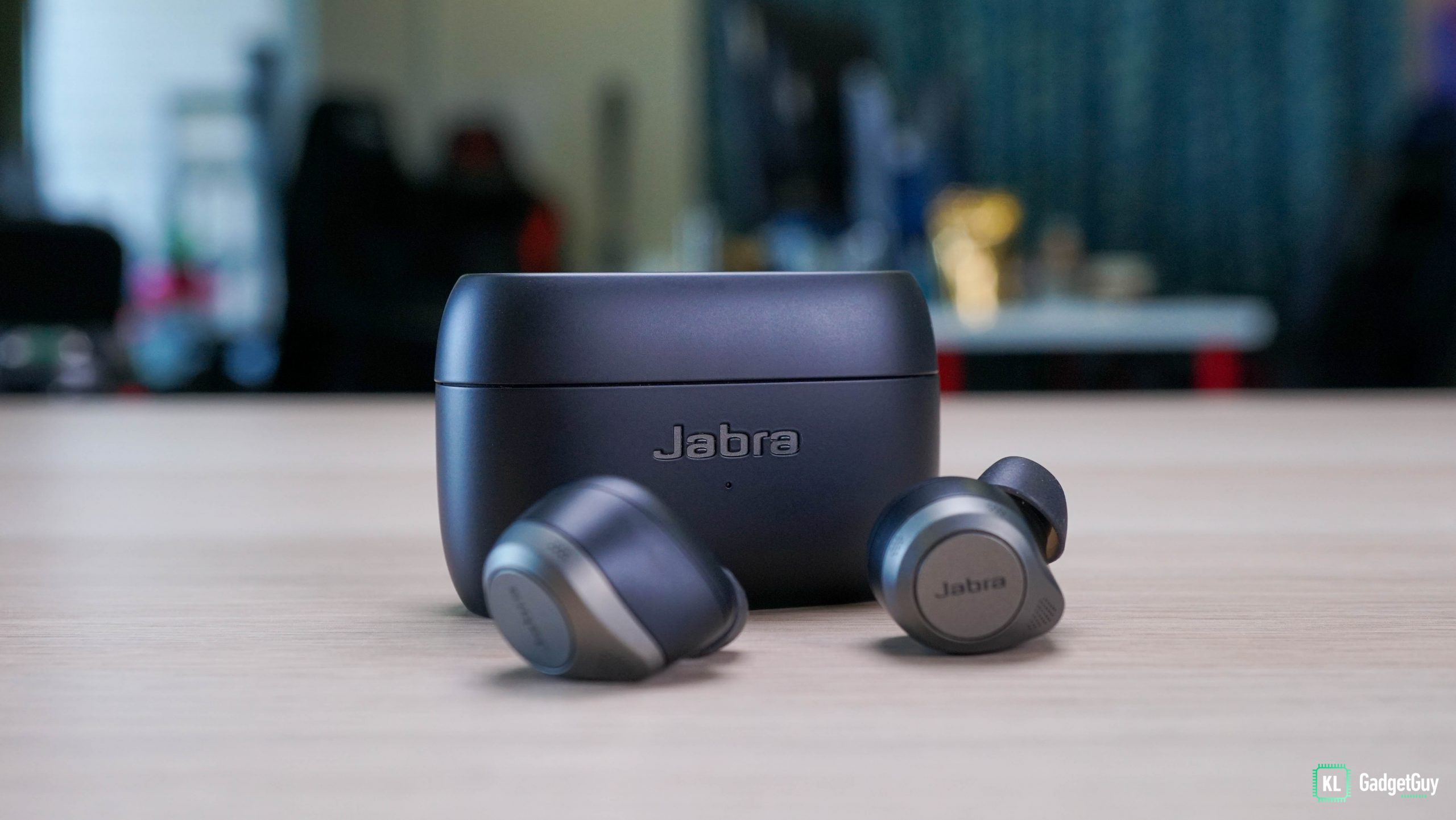 One way to prevent that from happening is to get him a pair of wireless earbuds so he can move around the house…in silence. Of course, you'll have to get him a pair that's comfortable so he'll like wearing them, which is why we think the Jabra Elite 85t will be the perfect choice. These earbuds are lightweight, comfortable and offer impressive audio quality.
The only problem you may face is if your dad turns on the ANC mode, he may be shouting "What?" at you multiple times while you're talking to him. You can also opt for the Jabra Elite 75t as it's slightly less expensive, or even the Tronsmart Apollo Air if your budget is below RM300.
Pssst…if you're interested in the Apollo Air, you can get it from our store here and use my code "YVONNE" at checkout for an extra 5% discount!
The cool, tech-loving dad
So, your dad loves tech; he's the one who tells you about new gadgets and he also keeps up with the trends on the internet. Heck, he may even watch more TikTok videos than you do. In this case, a new phone will be an awesome gift.
One of the phones you can consider is the OPPO A74. This phone comes with an AMOLED FHD+ display, so your dad can fully enjoy his Facebook and TikTok videos without complaining about a dull-looking screen. It also comes with a 5,000mAh battery that supports 33W fast charging – this is especially useful if he often forgets to charge his phone and/or is always on his phone to keep up with the online trends.
You can get the OPPO A74 at RM899, but if you'd like to take it up a notch, you can also get the 5G model which will cost you RM200 more.
The stay-at-home/retired dad
Now that most of us are stuck at home, we may be paying more attention to our homes. Moms and dads will be more particular about the cleanliness of their houses, and to help lessen their burdens, you should get them a robot vacuum.
Two robot vacuums that come into mind is the ECOVACS DEEBOT OZMO T8 and the Roborock S6 MaxV. Both devices are capable of vacuuming and mopping your floors, and they can also map your house and detect obstacles lying on the ground. They can also be controlled remotely using their respective apps.
Not only will the robot vacuum lighten your parents' workload, but it'll also prevent them from asking you to do the cleaning (you're welcome!).
The dad who forgets
It's not uncommon for one to be more forgetful as they age. Your dad may often forget where he placed his belongings and the answer to that is smart tracking tags. These are keychain-like accessories that function as trackers; you just have to attach them to any item you don't want to lose.
You can get the Apple AirTag or Samsung Galaxy SmartTag – the former costs RM129 whereas the latter is on a discount now at RM99. Both are reliable trackers that can works with apps; just use Find My for the AirTag and Galaxy Find Network to pinpoint the location of your belongings.
TL;DR: Get your dad smart tracking tags and he will never lose his keys again.
Don't forget to spend time with your dad on Father's Day
Yes, gifts are great; however, I'm certain that every dad will appreciate it if they get to spend some quality time with their children. You can always cook your dad a meal, or even watch his favourite movies together on streaming services like Netflix and Apple TV+.