Today Amazfit launched their newest line of smartwatches, this includes the Amazfit GTS 3, GTR 3 and GTR 3 Pro.
Amazfit GTR 3 and GTR 3 Pro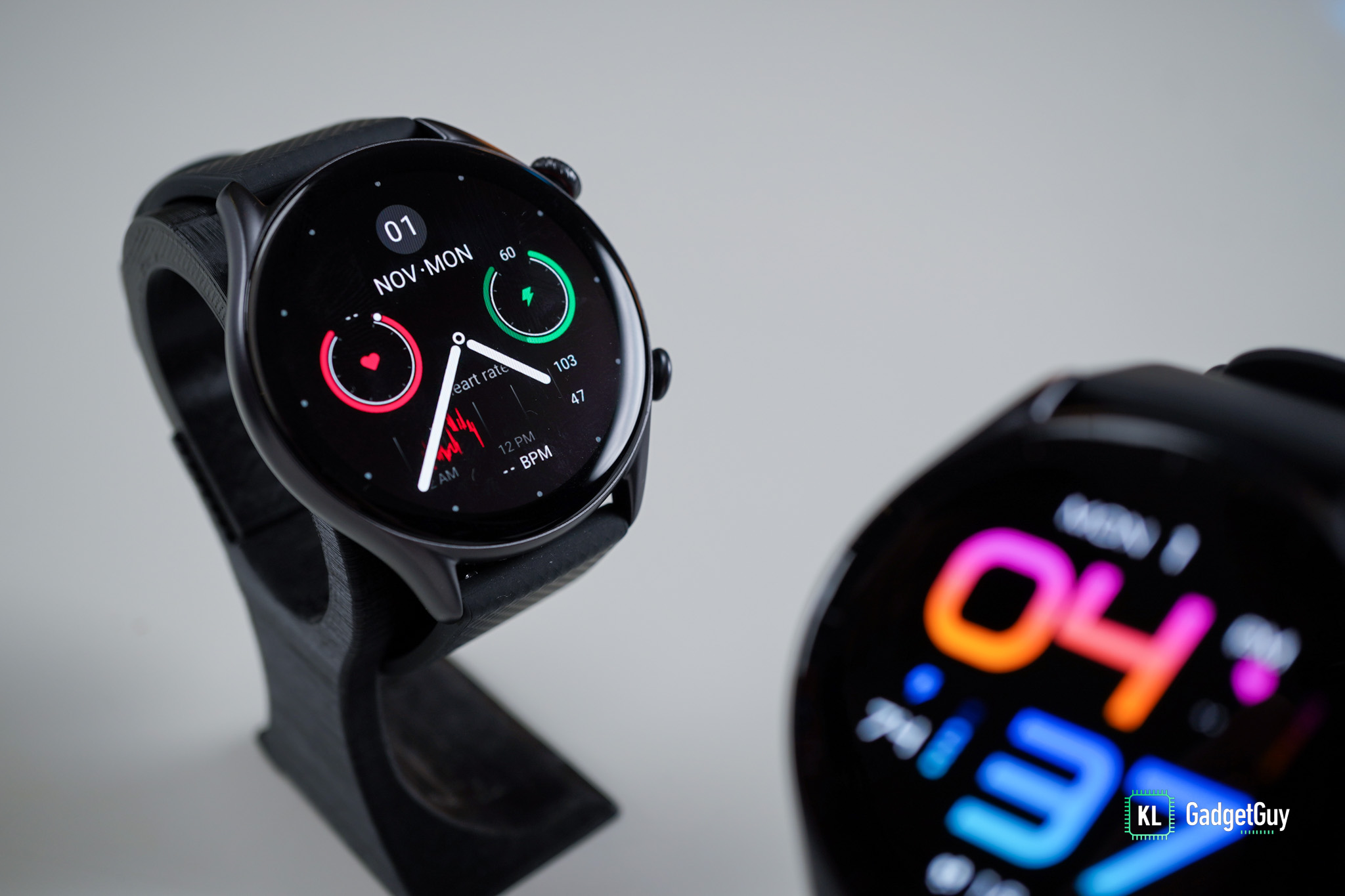 These two smartwatches sport a more traditional look with round-shaped watch faces and have the same body made out of aircraft-grade aluminum alloy. They come with round displays, and is paired with options of a leather strap or a black fluoroelastomer strap.
The Amazfit GTR 3 and Amazfit GTR 3 Pro have AMOLED displays that features a high pixel density and a brightness up to 1000 nits. In addition, the refresh rate of these displays has been increased by 67 percent if compared to their predecessors. Furthurmore, the GTR 3 comes in at 1.39 inches round, with a resolution of 454 x 454p, and the GTR 3 Pro is slightly bigger being, 1.45 inches round and having a resolution of 480 x 480p. Both devices also include Always On Display mode.
They both also include a newly revamped interface titled 'Zepp OS' that supports third party applications like Apple Health or Google fit, and integrates with Home Connect.
Both smartwatches include an accelerometer, heart rate and blood oxygen (SpO2) tracking, satellite positioning, track stress levels, female cycles and even sleep monitoring that tracks the different stages of sleep and naps. These devices can even track your heart rate while gaming too.
They also include over 150 sports modes for you to track your progress and smart recognition for eight different sports by tracking your motion. Speaking of sports, both the GTR 3 and GTR 3 Pro have a water-resistance grade of 5ATM, meaning you can take it for a swim with no worry.
However, these products differ because the GTR 3 Pro includes a great deal of extra features such more watch faces, Alexa support, WiFi, a temperature sensor and 2.3GB of internal storage to store music and podcasts.
The extra features also mean it uses more battery life, so the GTR 3 Pro only has a 12-day battery life, and the GTR 3 has a 21-day battery life. Both models also include a Battery Saver Mode to extend its use. Additionally, Amazfit claims that with continuous GPS tracking it would last 35 hours.
Amazfit GTS 3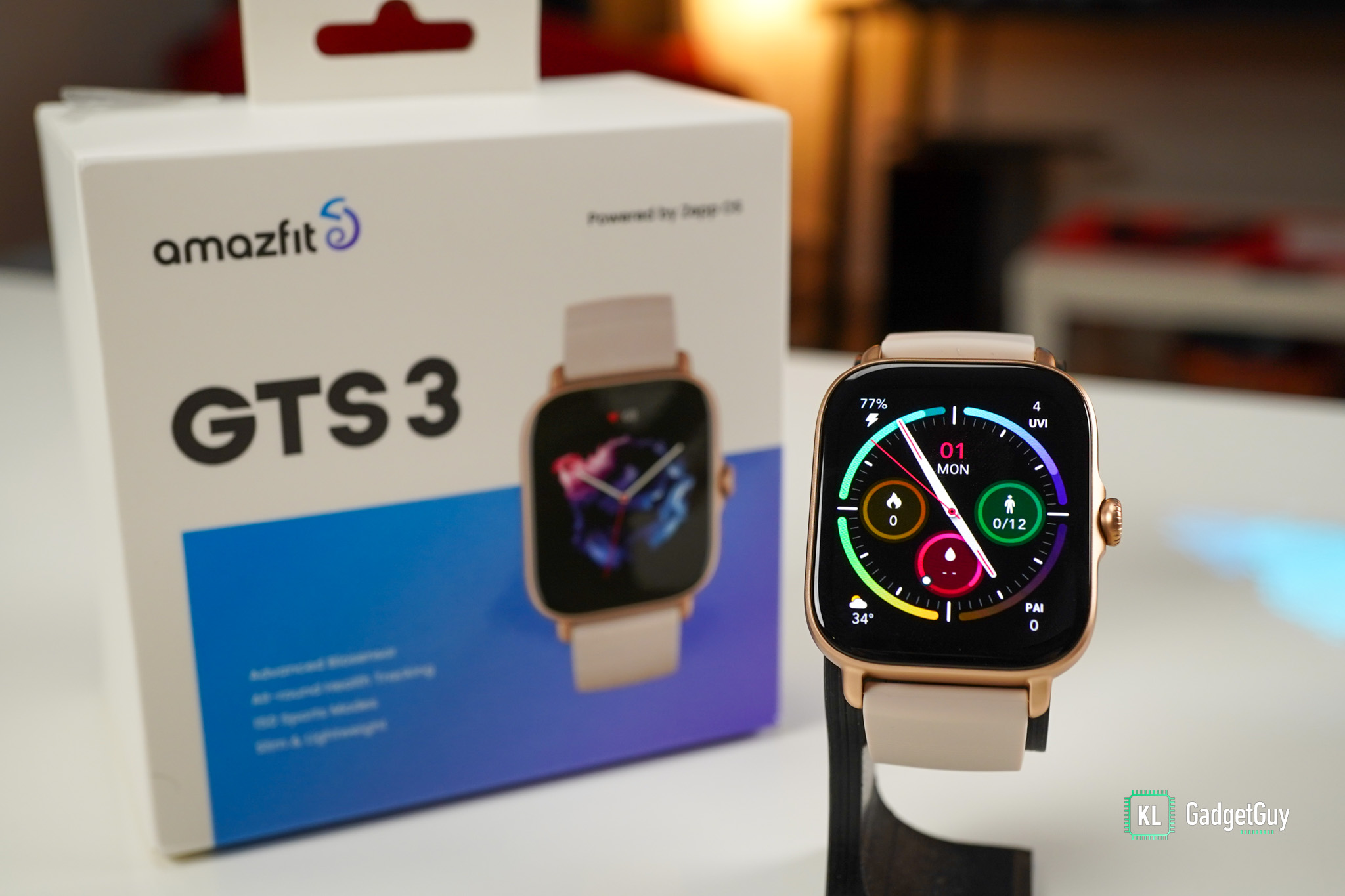 The Amazfit GTS 3 has all the same features as the GTR 3 – think smart recognition of sports, blood oxygen tracking and more.
The notable difference between the GTS 3 and the GTR 3 is that it offers a bigger rectangular screen that comes in 1.65" and1.75". It is also paired with a 341 ppi pixel density, 1,000 nits of peak brightness and Always On Display mode like the other two.
The battery life has12 days of typical use and 6 days of heavy usage, 24 days with Battery Saver Continuous GPS tracking will deplete the battery in 20 hours.
You can pick up the GTR 3 Pro for RM929 and GTS 3 for RM649 via the Amazfit Shopee store, while the GTR 3 is only avalible on the Amazfit Lazada store for RM649 as well.