Shopping for a new and big 4K TV but feeling cash strapped? Well, turn your heads over to the Caixun LE-50S2G, a stylish yet superb value for money 50-inch TV that offers the essentials of a modern 4K TV and runs on the Android TV operating system, and here's why you should consider this for your family.
Space saving bezel-less design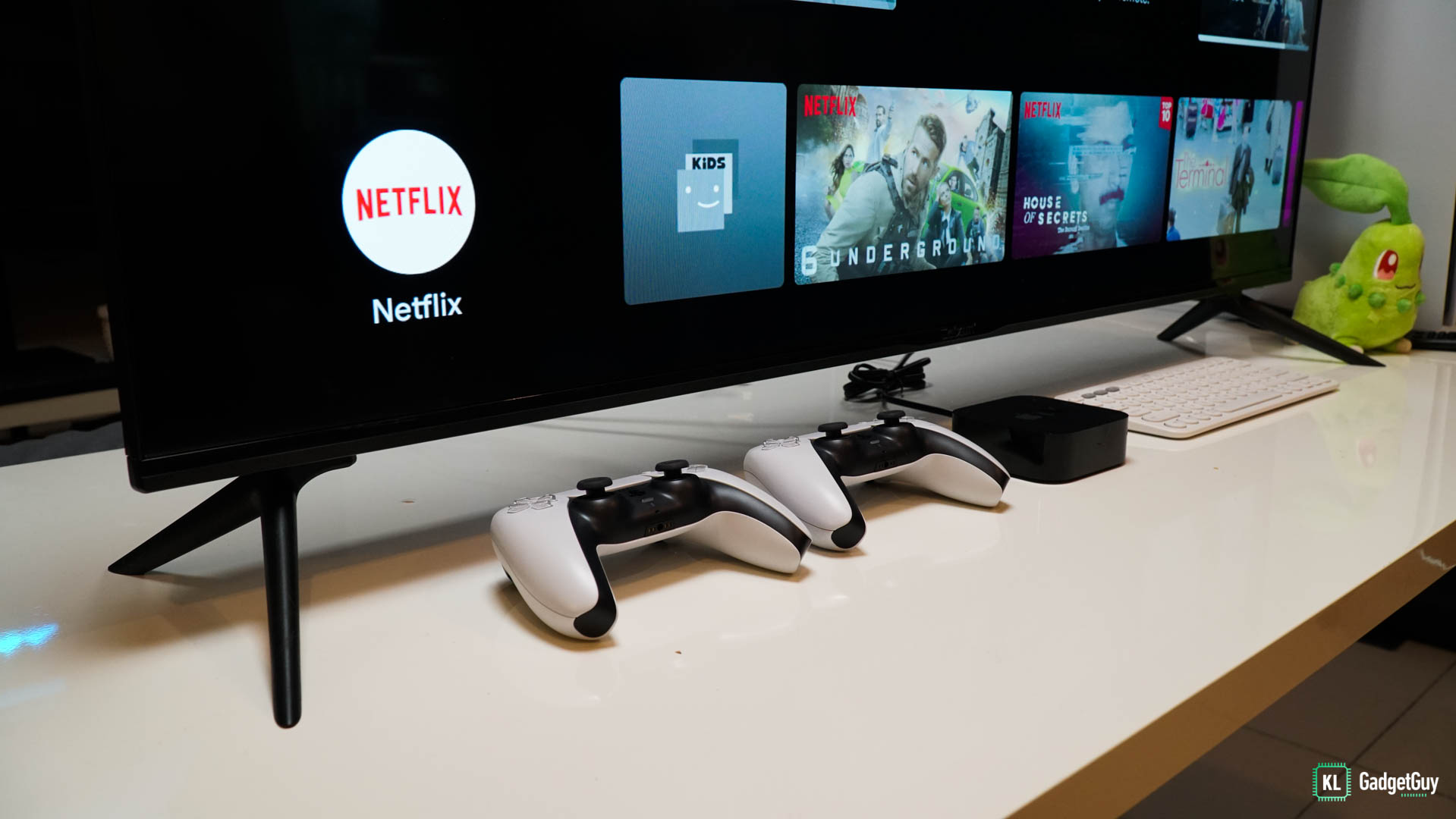 The Caixun LE-50S2G may have a huge and immersive 50-inch panel, but all thanks to the bezel-less display and space saving legs, the TV takes up very little space and will fit on most TV cabinets while allowing ample space for additional devices to be placed below, making cable management an effortless task.
Generous number of ports and fast wireless connectivity
With such a big screen, the Caixun LE-50S2G becomes the ultimate entertainment hub of your living room, therefore it comes with variety of ports for connecting additional devices, you get three HDMI 2.0 ports that supports 4K resolution at 60Hz refresh rate, an optical audio port and a 3.5mm earphone port for connecting external speakers for bigger sound, a RJ45 port for faster network connectivity, two USB 2.0 ports for connecting external storage and an AV-in port for legacy devices.
The Caixun LE-50S2G sports Bluetooth 5.0 and 5GHz WiFi connectivity, which are crucial for a great entertainment experience as the former ensures that you will get more reliable and better audio quality when you connect to Bluetooth headphones and speakers; while 5GHz WiFi ensures that you get the max speed out of your Internet connection in a congested home wireless network.
HDR10 and Dolby Audio Surround Sound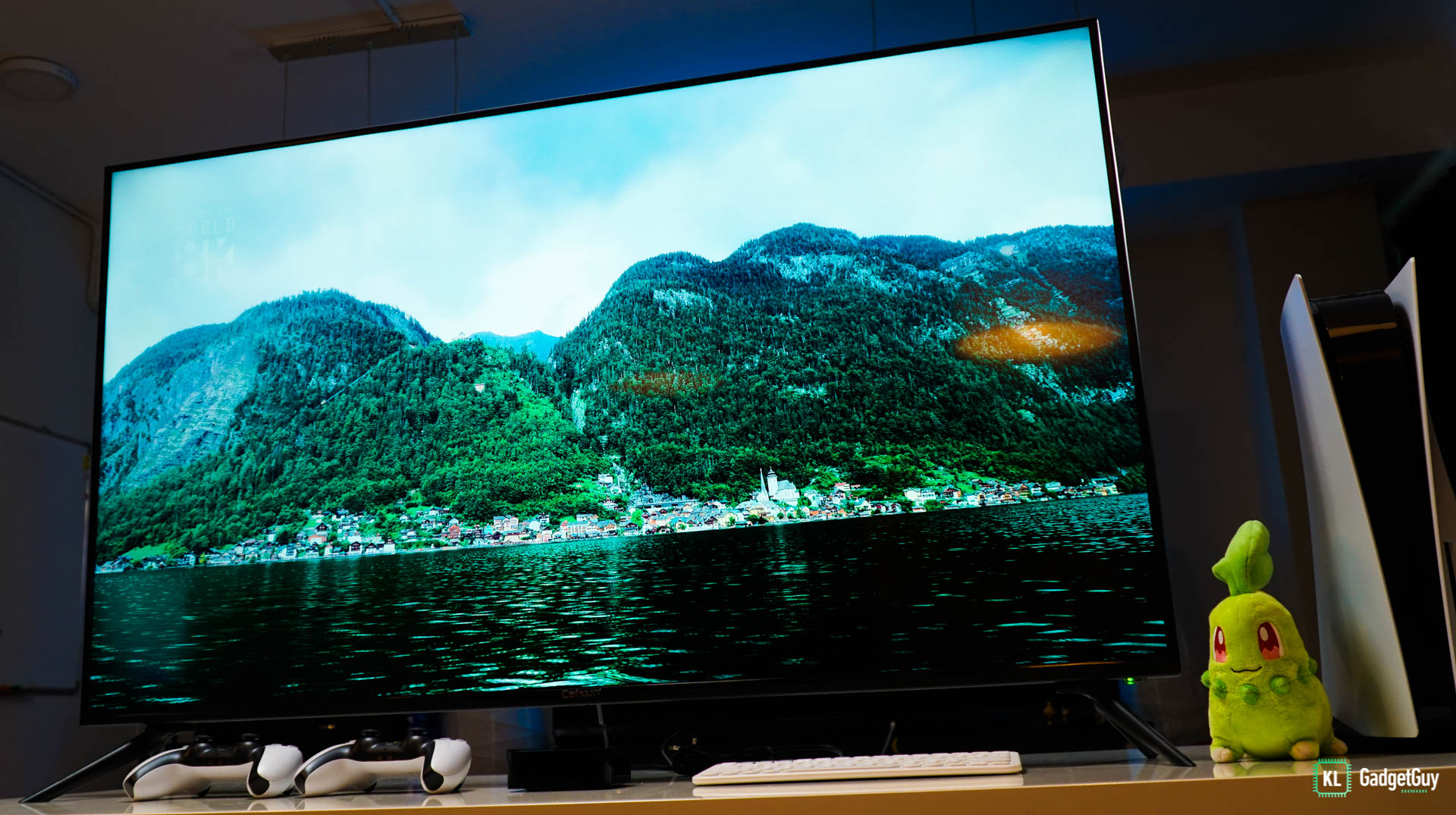 To make 4K movies look even more amazing, the Caixun LE-50S2G supports the HDR10 standard, which dramatically improves the viewing experience by enhancing the dynamic range and contrast so you can see better colors and details on supported content.
With two 8W speakers in its slim body, this TV can produce an immersive cinematic surround sound all thanks to Dolby Audio technology, we find it extremely impressive and can't find any reasons to pair a soundbar like we do on other TVs – Trust us, we tested it on our own.
A future proof TV for your home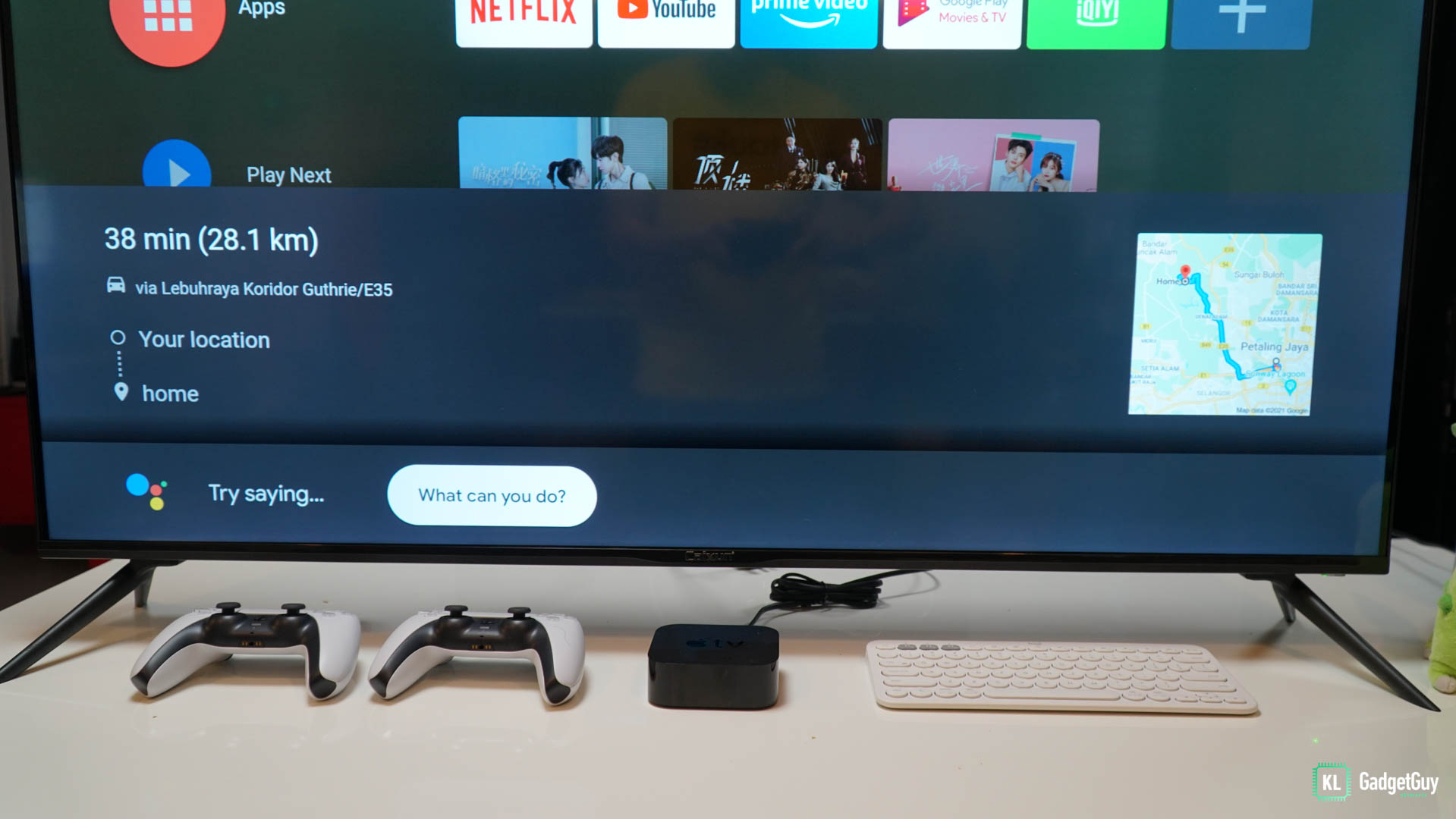 While Netflix and YouTube come as standard on most smart TVs, the Caixun LE-50S2G is a future proof TV which you can expand its features by downloading apps from the Google Play Store, which is home to over thousands of apps and games that's optimized for your TV.
Furthermore, the Google Assistant is your gateway to the largest search engine in the world that lets you ask anything from 'What's the time?' to 'How is the traffic to work?', your TV also becomes a smart home hub as you can easily use the feature to turn on and off connected home appliances with your voice.
The only TV with extended warranty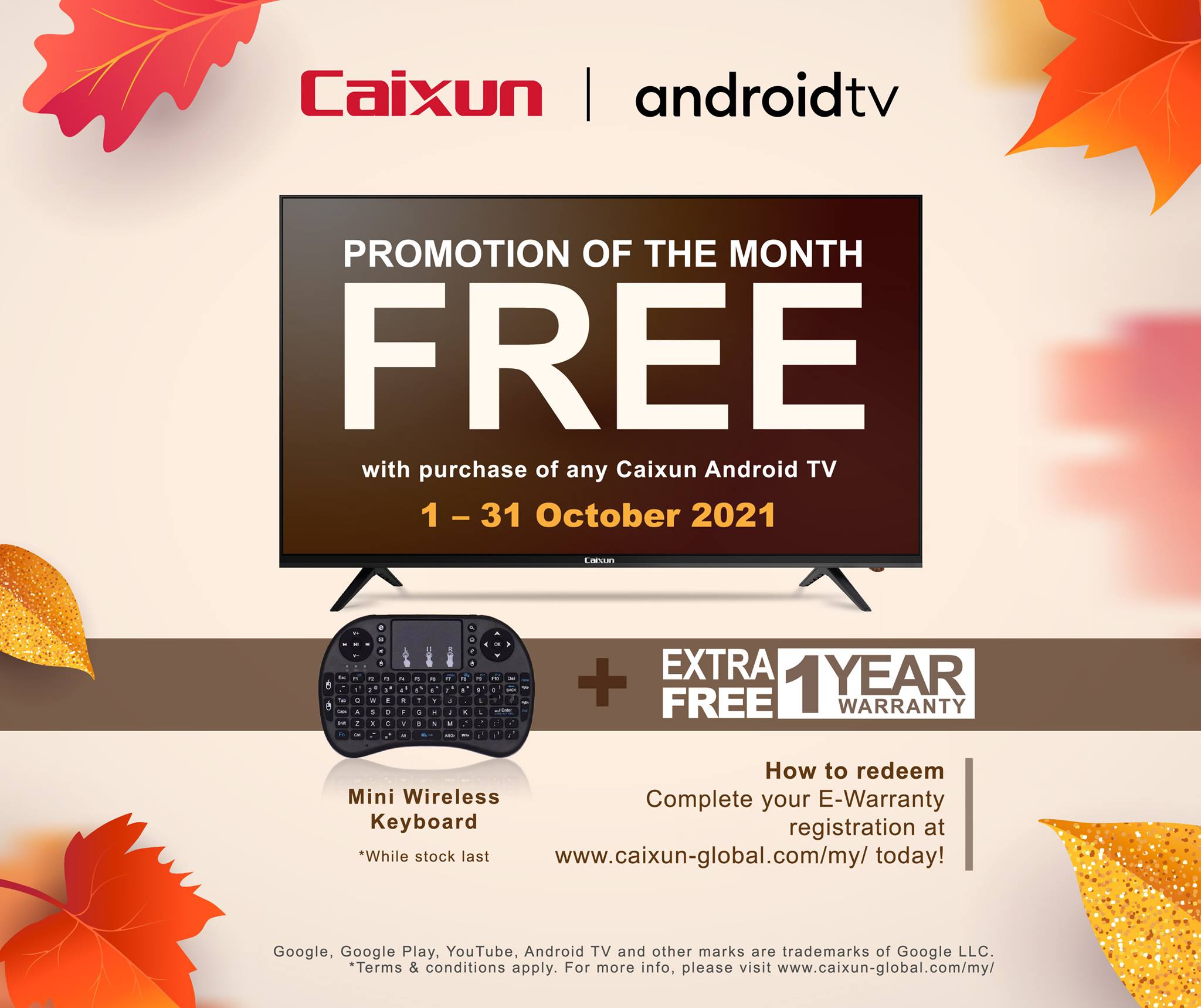 On top of the standard 2-year manufacturing warranty, Caixun is offering an additional year of warranty and free gifts when you register your warranty online, which shows the brand's confidence in their products despite being a new and upcoming brand in Malaysia.
The Caixun LE-50S2G can be purchased from Caixun Authorized Electrical Dealer Stores nationwide or online from Shopee and Lazada stores for RM1,999.
This article is sponsored by Caixun Malaysia