After a few days we reported about the enhanced Touch 'n Go card, the company has begun sales of the enhanced NFC card at its respective sales hub, as reported by our friends at Amanz, you can already purchase one at the Touch 'n Go Hub in Nu Sentral for RM10, which is similarly priced to the old card.
However, don't be too happy yet after you get the card, as the NFC reload function isn't available on the TnG eWallet app yet, you can still reload the card as usual at respective Touch 'n Go spots and kiosks, Touch 'n Go says that the function will only be available starting May 2022 onwards.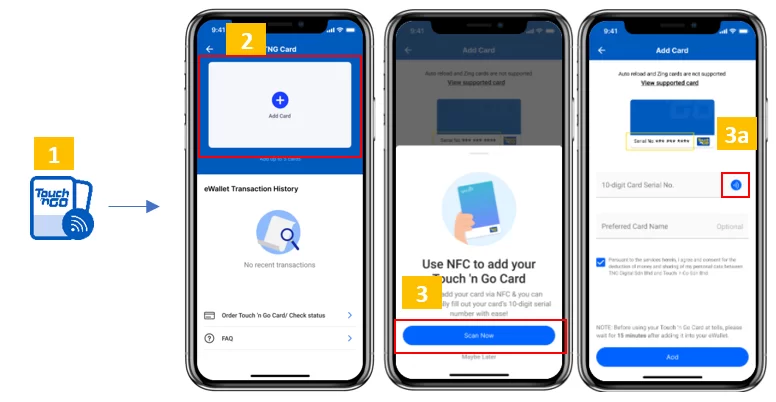 The Enhanced Touch 'n Go card will have a validity period of 7 years, which you will have to replace with a new one after it expires, the reload function will be supported on iPhone and Android phones with NFC functionality, all you need to do is to simply add the card into the app like you do on your existing card with the exception of tapping behind the back of your phone, then reload using your TnG eWallet credit.
Source: Amanz