WhatsApp is launching a beta version of its app that introduces encryption on users' cloud saves be it on Google Drive or the iCloud.  
The feature, of course, protects your chat history and media from unauthorized access. Users who opt in to try out the beta will have to set a password that protects backups – users will be required to key in that password every time they want to restore their chats.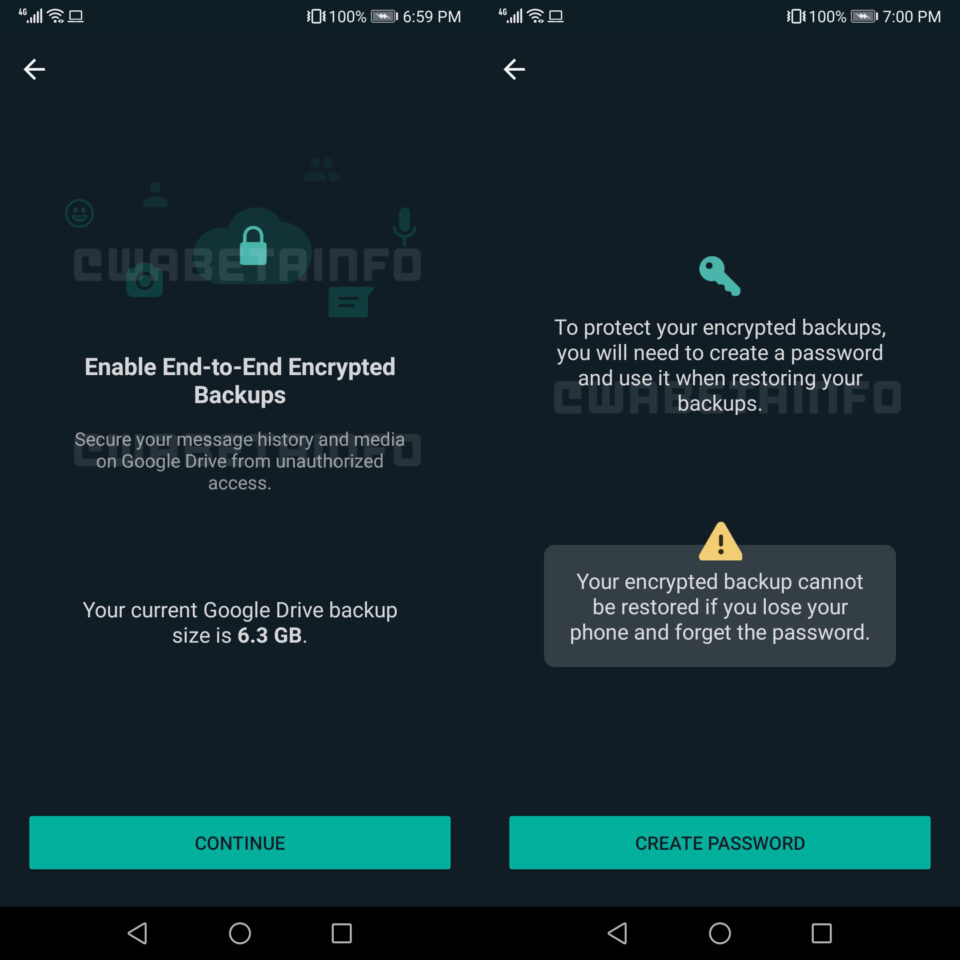 WABetainfo reports that your password is private and not even WhatsApp, Facebook, Google, or Apple will have access to it. The downside to this is that if you forget your password, WhatsApp cannot help you recover it.  
There's likely a way to reset your password, but there's always a chance that your chats may be locked away behind your forgotten password in the worst-case scenario.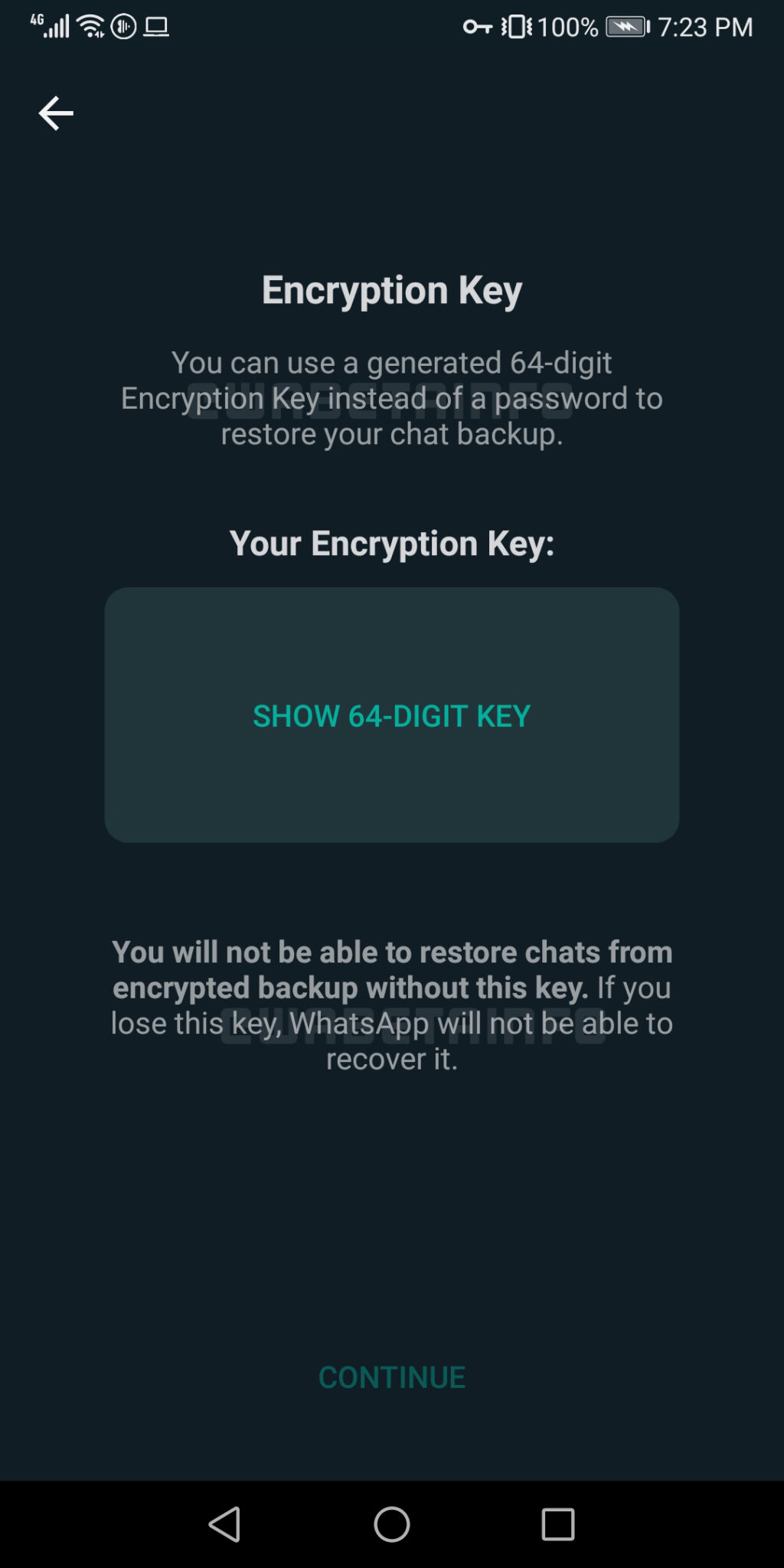 This news comes after reports of the company also trying out multi-device support, which will let you have several instances of the app running on multiple apps at one time. 
These are features that have been requested by users for some time now, and we're glad that the team over at WhatsApp are finally working on making them a reality. Stay tuned on our website for more developments on this topic.