We're all too familiar with using WhatsApp on our desktop; whether it's the web version or the app itself, you'll always need your phone to be connected. Well, Facebook finally introduced a solution to that — multi-device capability.
According to Facebook's blog post, "With this new capability, you can now use WhatsApp on your phone and up to four other non-phone devices simultaneously — even if your phone battery is dead."
WhatsApp is finally okay with your phone running out of juice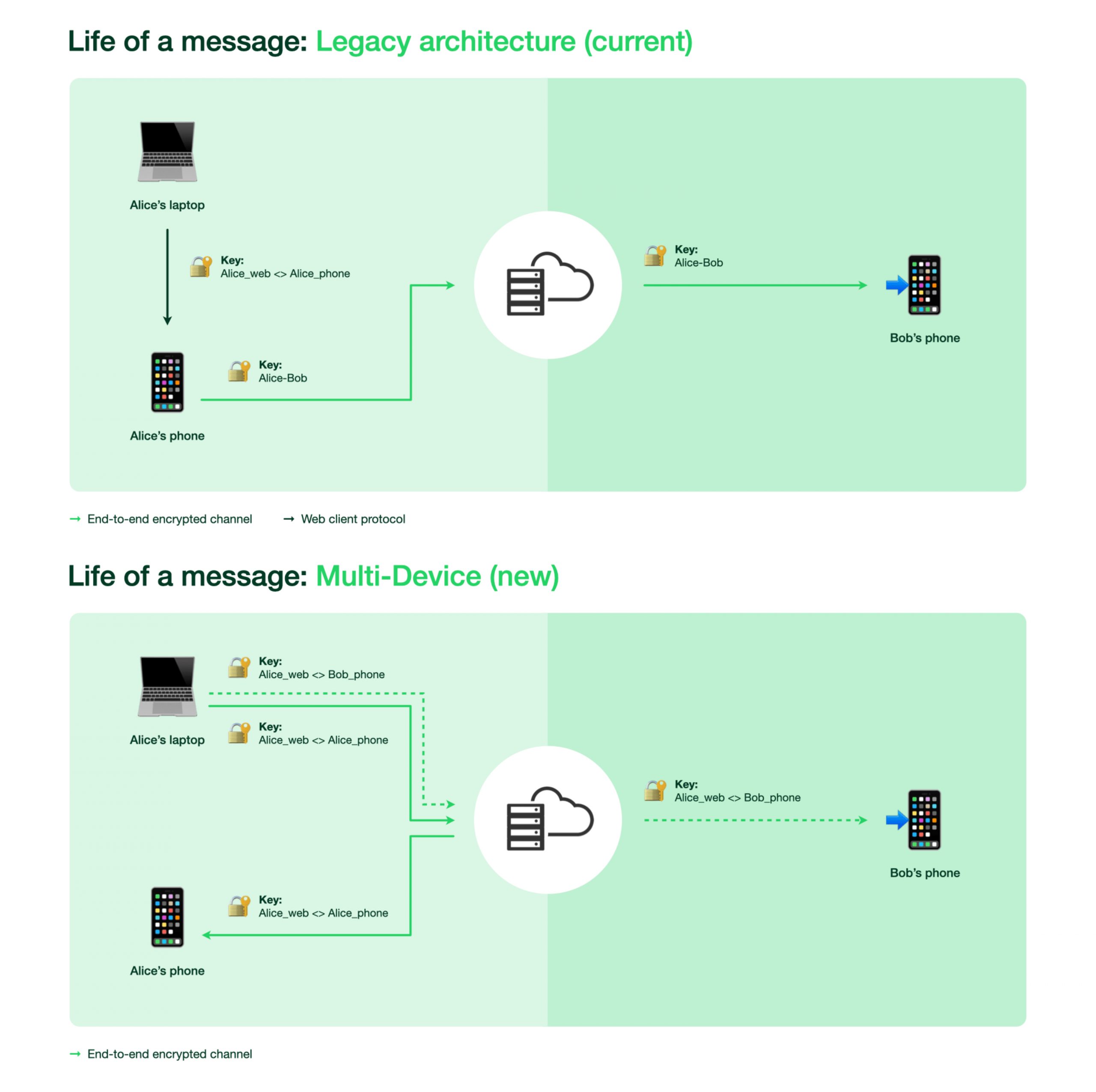 This means using WhatsApp on the web or your laptops will no longer require you to have a powered-on phone. Facebook also promises the same level of privacy and security on these non-phone devices while introducing an identity key to each device so there will no longer be a need to depend on a single one — the one on your phone.
Same security, but less fuss
In addition to that, WhatsApp will have a new feature called Automatic Device Detection. This will reduce the number of identity verifications, so you'll only need to re-verify your security code with the other user if either one of you re-register your entire account.
Multi-device beta isn't open to all
Unfortunately, the beta for this feature is not available to everyone and is only tested on a limited number of users. For more information, read the full blog post here.