The OPPO Reno6 Pro is now available in Malaysia at RM2,999 and needless to say, the phone is still about photography and videography. We almost always get a new feature when a new Reno phone is out; this time, OPPO introduced the Bokeh Flare Portrait Video.
Bokeh Flare Portrait – now in video
If you're a Reno fan, you already know what this means. Bokeh Flare Portrait has been introduced since the Reno4 series in which portrait photos you capture will have bokeh effects at the background. This is now brought over to video mode, so even when shooting videos, you get to be the main focus with a non-distracting yet pleasing background.
Clear shots with an extreme dose of colours
The Reno6 Pro has a 50MP camera paired with a 16MP ultra-wide angle lens, a 13MP telephoto lens and a 2MP macro camera. It excelled in both day and night photography — photos are clear, retained a lot of details and has good exposure. However, images tend to be over-saturated especially when I turn on the AI scene enhancement feature. This can go both ways — either you get a pop of colour that makes your photos really eye-catching, or you get intense colours that causes the photos to look unnatural. 
The Reno6 Pro captures a really wide field of view with its ultra-wide lens, but the saturation issue persists. However, its distortion isn't too shabby. Surprisingly, the macro lens was great — the lens really brought out the details of its subject and the colour accuracy is on point.
Night mode is a wonder, but use it wisely
However, I did notice that there's difficulty in focusing when it comes to lowlight situations. The lens struggles to focus on its subject in close-up shots, leading to blurry images. This applies to both the normal photo mode and night mode.
You should also know when to use night mode — just because it's night time doesn't mean it's a compulsory mode to use. This is because photos taken will become too bright and unnatural if you use night mode when there's sufficient amount of light. My advice is to only use it when it's really dark — that's when the night mode will thrive and you'll see the huge difference between night mode and normal photo mode.
Here's to a doll-like face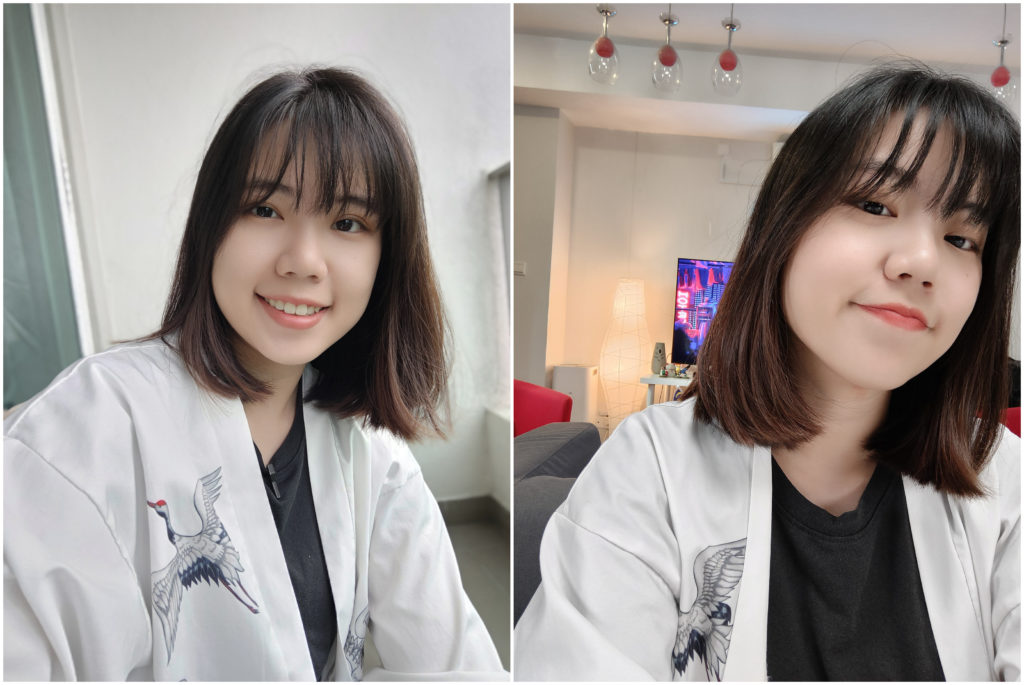 Needless to say, the selfie camera is and has always been to provide users with this flawless, doll-like skin. You'll lose some details when taking selfies at night, but overall you'll still get bright photos. During the day, you may want to tone down the AI beauty effects to prevent your selfies from looking heavily edited.
Vibrant, but unnatural display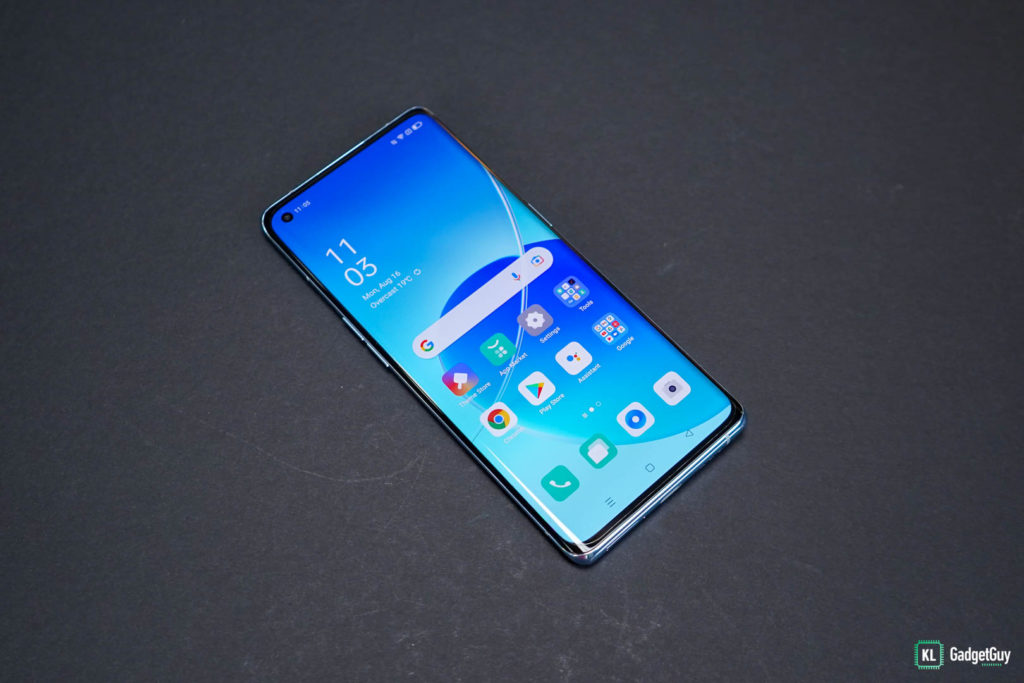 Now, the Reno6 Pro is also slightly larger than its siblings. Though it's also equipped with an AMOLED screen that pushes FHD+ resolution, the Reno6 Pro has a brighter and slightly curved display. Some may like how vibrant the display is, but I find it less natural as compared to the iPhone 12's display. That aside, you get deep blacks, good readability under the sun and browsing is smooth thanks to the 90Hz refresh rate support.
It's Genshin-able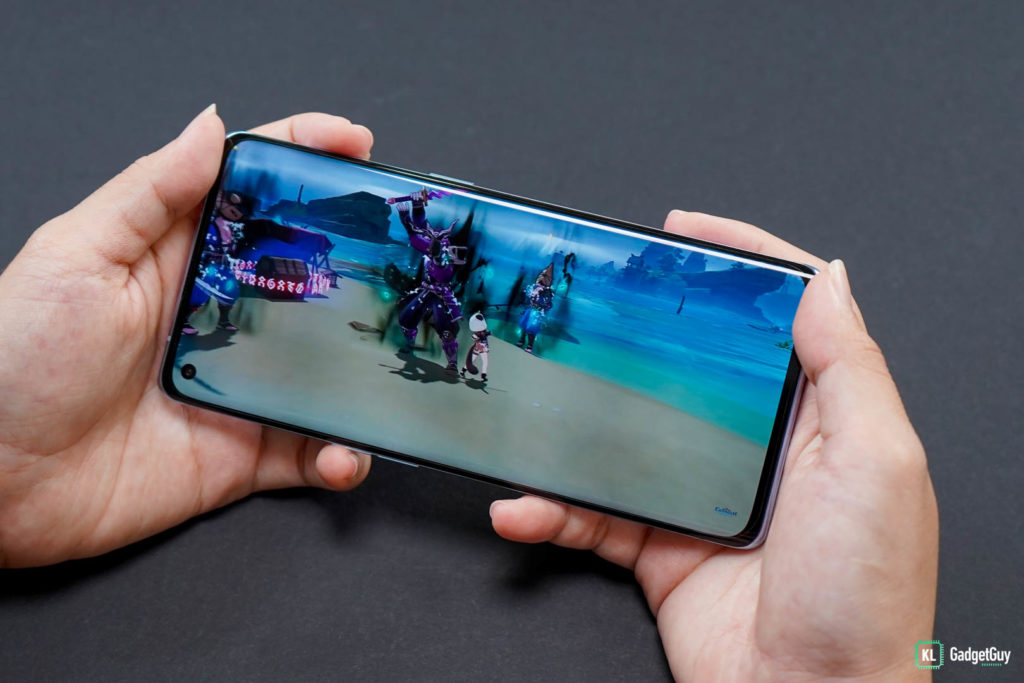 Among the Reno6 models, the Reno6 Pro is the closest to a flagship thanks to the Snapdragon 870 chipset. It even comes with 12GB of RAM and 256GB of storage — this will allow you to open more apps and switch between them quickly without experiencing lag. Most games run smoothly on this phone but as usual, we also tested the phone's performance when playing Genshin Impact. The best graphics setting you can go for in Genshin is medium graphics with 30fps, but be prepared as the phone will overheat quickly. You can also play the game at 60fps, but you'll be facing the overheating issue faster than expected.
65W fast charging again? I'll take it, thank you very much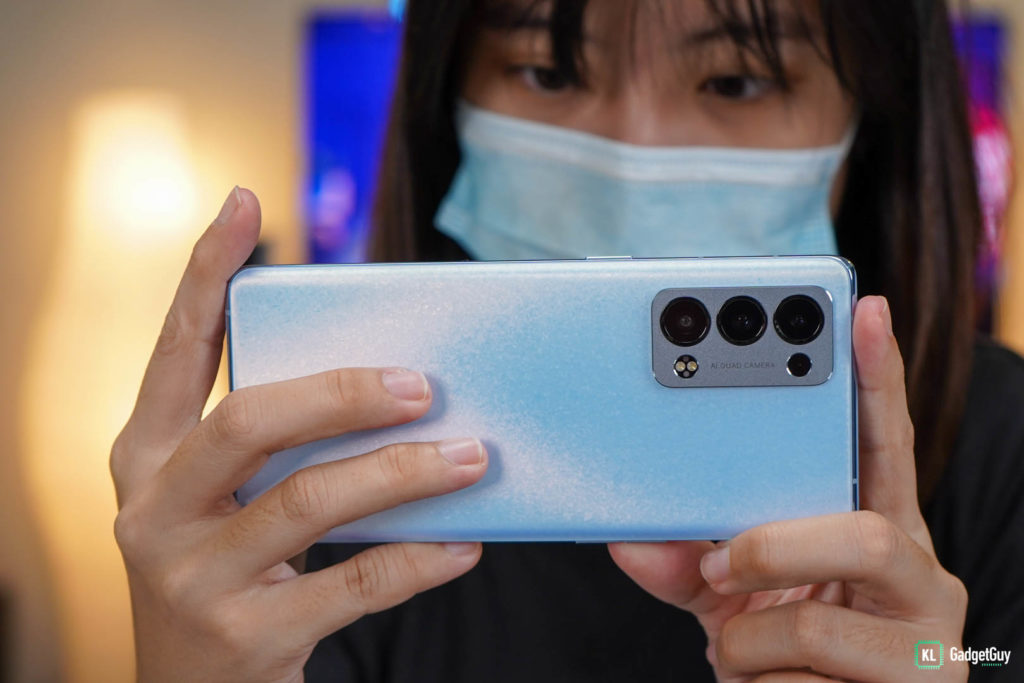 With a 4,500mAh battery, the Reno6 Pro can last me almost two full days, but that's without any gaming sessions. If we put gaming into the equation, it'll usually last a little over a day — but then again, that's subjective depending on how frequent you game. It also comes with 65W SuperVOOC 2.0 which is no surprise at this point. I'm not complaining though, 65W fast charging is an impressive speed — we still see premium flagships like the iPhone 12 or Galaxy S21 Ultra with slower charging speeds.
Verdict: Reno6 Pro is at the borderline of flagships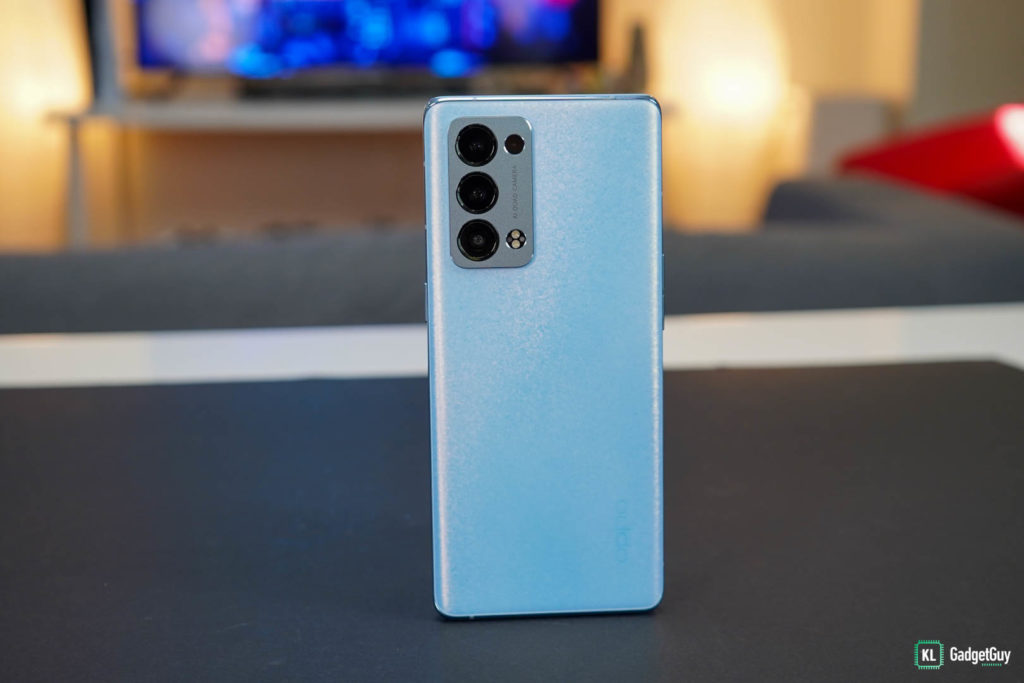 For a phone that costs almost RM3,000, the Reno6 Pro is the bare minimum of flagships as it does offer impressive specs, just not enough to best the top ones in the category. But then again, it is more affordable so it all goes down to whether you want to spend a few hundred ringgit more to get a premium flagship, or save the cash and get the Reno6 Pro with all the specs and features that you know is good, but can be better.