I wasn't particularly excited when Samsung announced the Galaxy S20 series last year, consumers are given a confusing choice of 4G and 5G models, the storage option is only limited to 128GB for all models, the Galaxy S20 Ultra is particularly expensive among the series while it suffered from lackluster performance and power efficiency from the Exynos chip that powers it.
However, that doesn't mean the Galaxy S20 Ultra isn't an attractive flagship, it had a great camera system that does 100x digital space zoom and 8K videos, a very beautiful 120Hz Dynamic AMOLED display that no other flagships could offer at that time, which is a really great device to own despite its shortcomings and questionable retail value.
Like most flagships I have been evaluating, I tend to take slightly more time to review it rather than giving it a standard two-week review, and I have finally come to conclude that Samsung nailed it with the Galaxy S21 Ultra for the 'Ultra' moniker it deserved, it is still a rather expensive smartphone by all means but if you are in for the best camera smartphone flagship, this is it.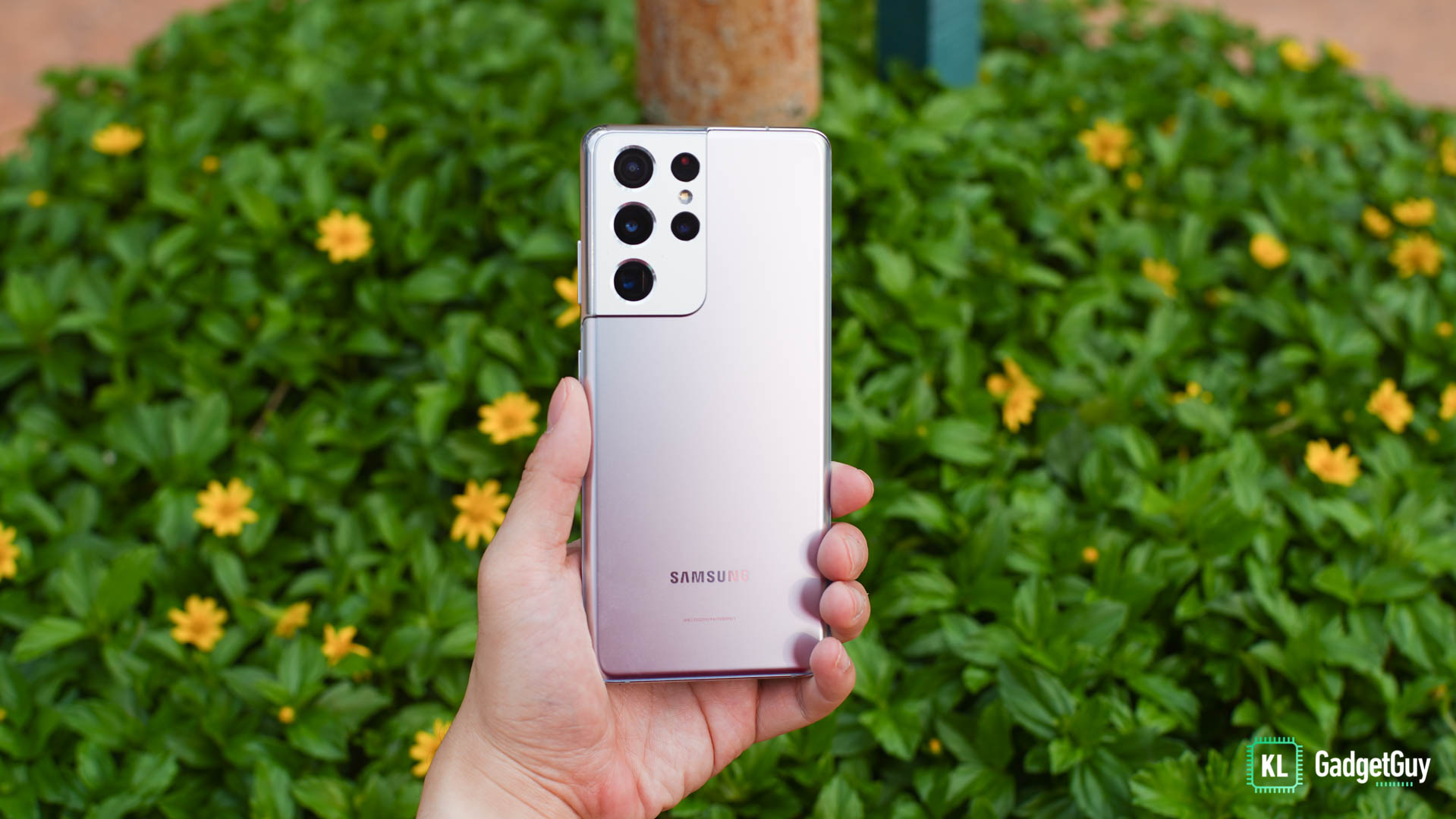 Some might actually say that the Galaxy S21 Ultra is a mere refresh of its predecessor, I'd have to disagree because it feels like an entirely new package with a strikingly unique design, particularly the contour camera cut out, which is still a pretty huge bump if you asked me but I feel that it blends symmetrically to the phone's body so well that I'm willing to forgive.
I'm glad that I was handed a Phantom Silver unit as I personally prefer it over the 'the blackest' Phantom Black as I think it is a better fashion statement, the frosted glass material rejects smudges and fingerprints very well but could be very slippery when used without a case.
Aesthetically, the Galaxy S21 Ultra is very heavy to handle but feels easier to handle compared to an iPhone 12 Pro Max, all thanks to its longer 20:9 aspect ratio, but it is equally difficult to use it one handed when I needed to text or access menus on the top left.
I admit that I'm not the most delicate user when it comes to new smartphones, I scratched my iPhone 12 Pro Max's screen in less than 24 hours while it was in my pocket that's free of keys and coins, that thankfully hasn't been the case with the Galaxy S21 Ultra all thanks to its pre-applied screen protector, which you can see on the picture that it has been scratched for quite a bit.
The S21 Ultra was also unprotected without a case during the first two weeks and I accidentally dropped it on the floor at least twice from a three-foot table height, thankfully these drops resulted in no dents and whatsoever on the phone, for that I give Samsung a thumbs up on the phone's robustness.
Unlike the other S21 siblings, the S21 Ultra comes with up to 512GB of storage for your media storage but it unfortunately lacks a MicroSD card slot like the rest. While it's probably not the best decision as compared to omitting the charging adapter, I haven't found that an issue and personally prefer faster UFS storage over MicroSD cards, but for power users this mean you'd have to either subscribe to Google's One cloud storage or manually backup your files to reclaim storage.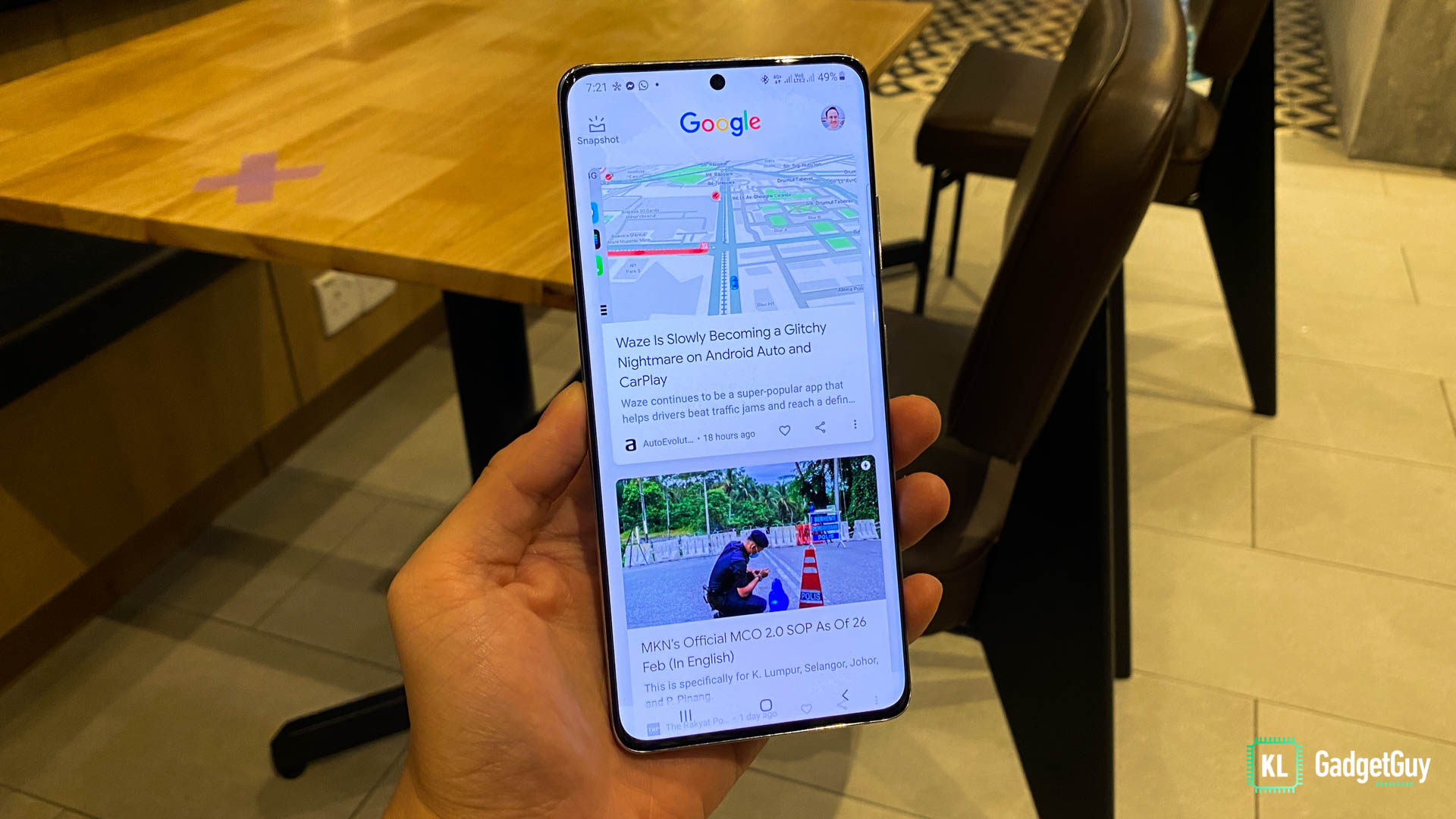 Samsung has been getting really good with their One UI software, although it is still a very heavily skinned software experience, it hasn't failed me throughout the experience with lags and sync issues. What I am particularly glad is that Samsung is finally doing away with its proprietary stuff, such as giving you the choice to choose between its own Samsung FREE news feed and Google News when you swipe to the right, it also doesn't try to promote Bixby anymore unless you want it to be your assistant.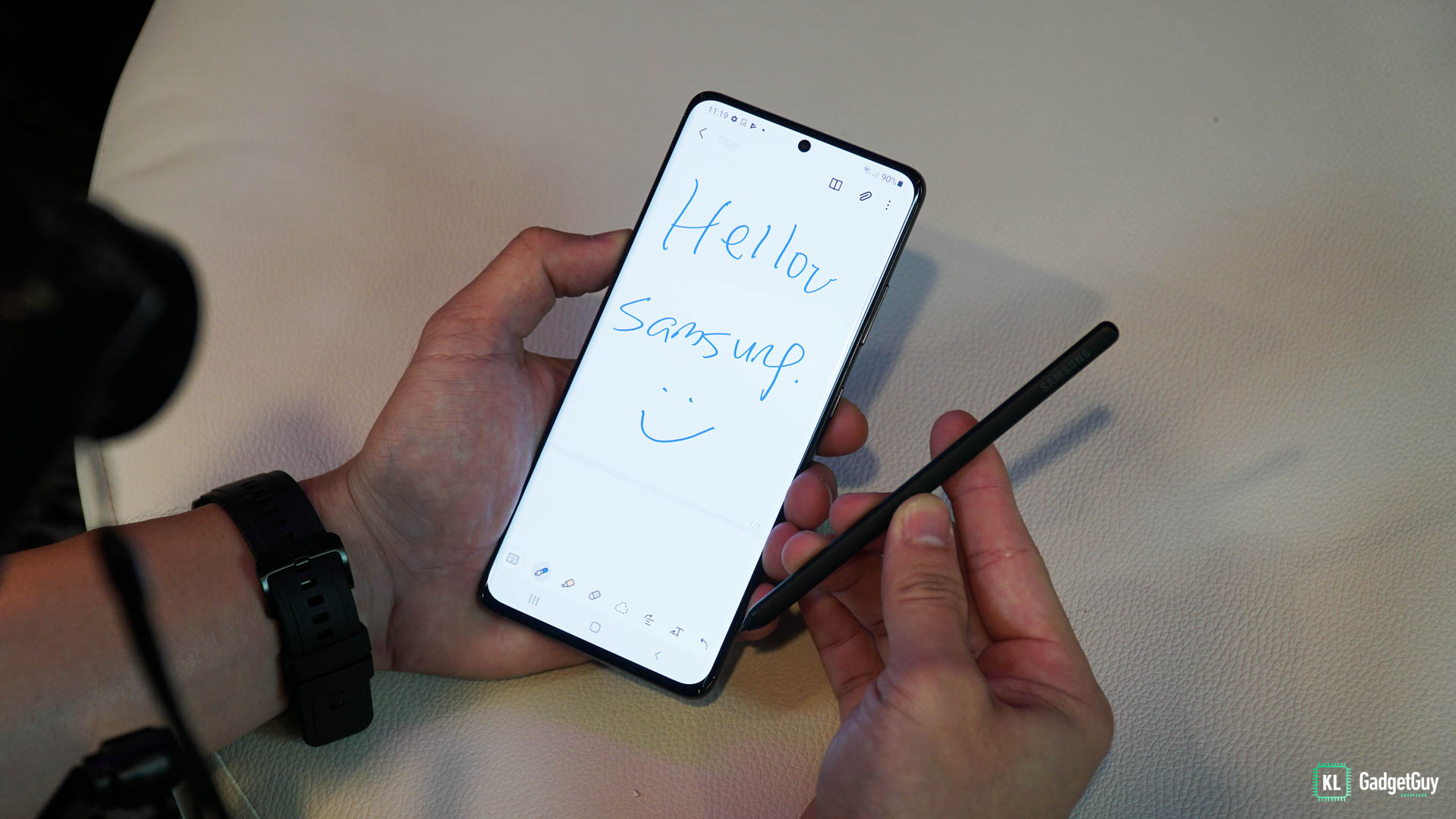 One thing that's unique to the S21 Ultra is the support for the S-Pen, which you will need to purchase it separately that comes in either a silicone or folio case, I didn't purchase it as I thought it was unnecessary and assume the features to be similar to the Galaxy Note20, but the reason is that I rarely use my S-Pen even when I was using the Note20 Ultra as my daily driver back then.
What most would be concerned however is the performance of the brand new Exynos 2100 chip that powers the Galaxy S21 Ultra, personally I don't hate Samsung's own chips as I had a rather pleasant experience using them back on the Note20 Ultra and Note10+, despite their really bad power efficiency.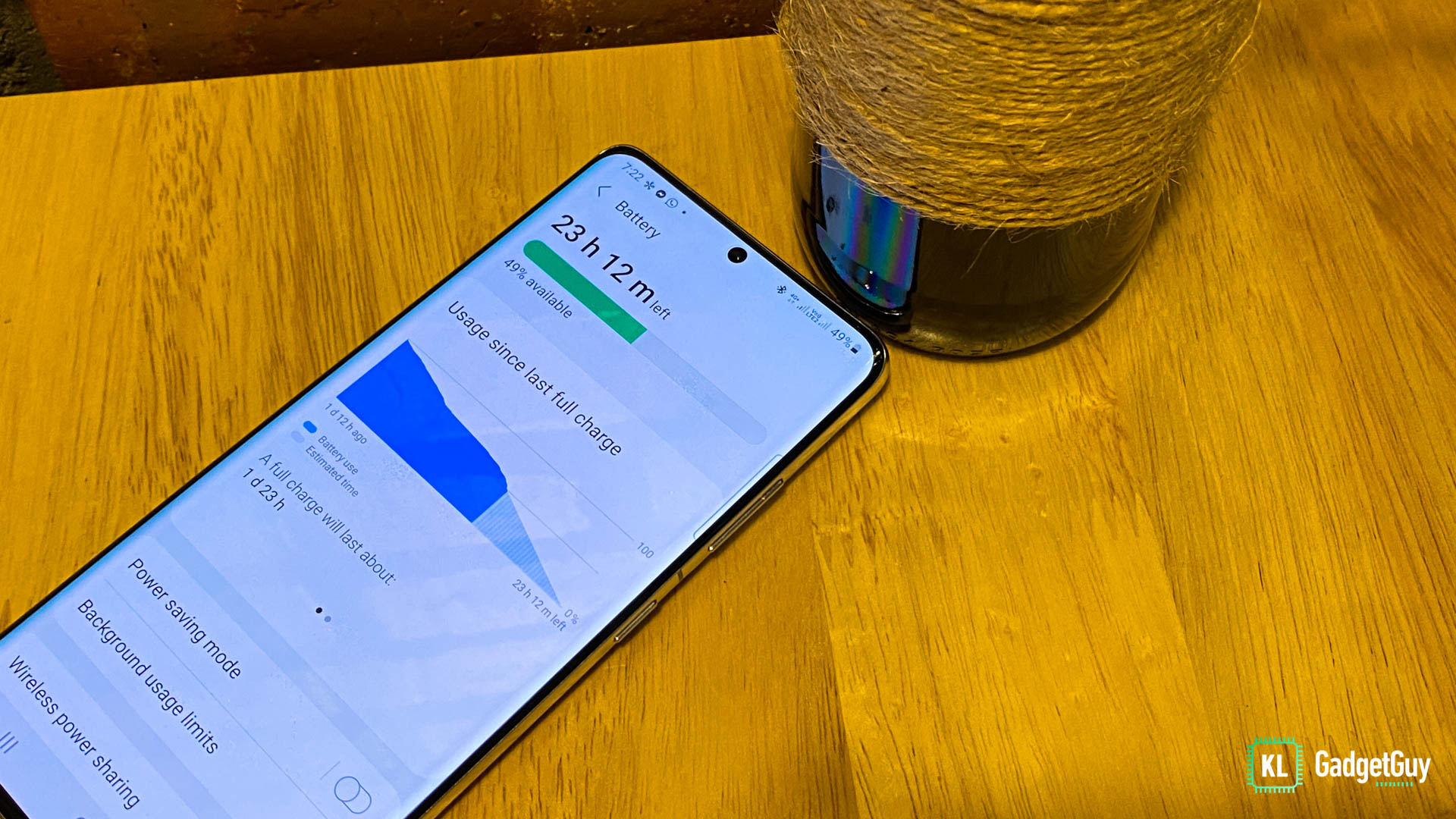 On the S21 Ultra, I haven't noticed any abnormal battery drain over the one month period, say if I were to leave the phone overnight for eight hours when it is 100% charged, I'll get around 94% when I turn on the screen in the morning, which I won't consider it great nor terrible, day to day usage is fine and it manages up to 3.5 hours of screen on time when it hits the low battery sign, that's pretty acceptable since I was on the adaptive 120Hz refresh rate the whole time.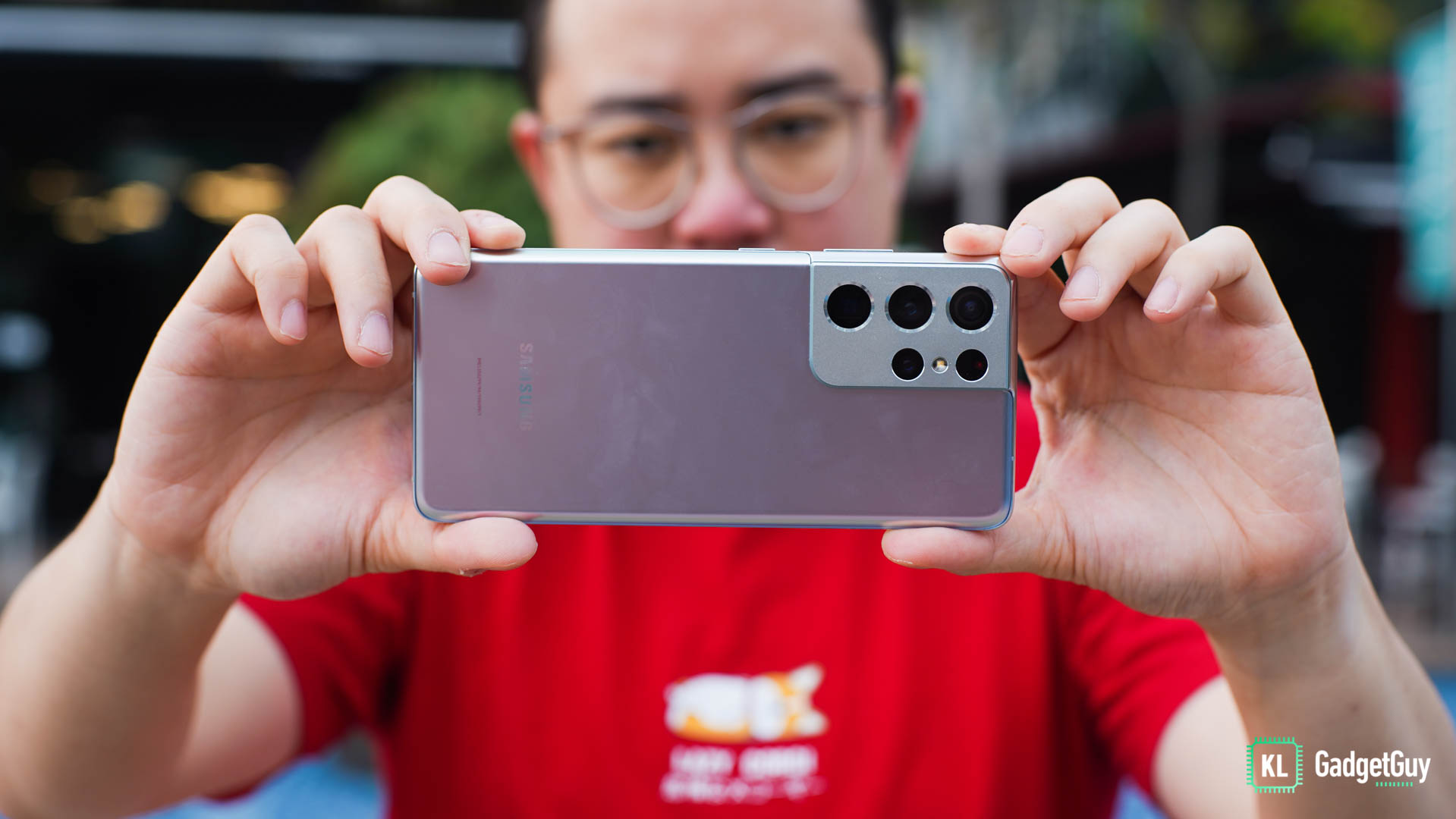 The Galaxy S21 Ultra features an entirely new camera system that comprises four cameras, the main lens is an optically stabilized 108MP f/1.8 sensor that shoots at a pixel binned 12MP resolution with 9 pixels combined into every megapixel, which results in brighter and detailed low light photos compared to the usual four-pixel binning technique.
A 12MP ultrawide lens is still present and now supports shooting 4K videos up to 60fps, while the other two lenses shoot 10MP telephoto photos with focal lengths of 70mm and 240mm, which results in a 3X and 10X optical zoom, the latter is being used to reach up to 100x digital space zoom.
[sciba leftsrc="https://klgadgetguy.com/wp-content/uploads/2021/03/s21ultra_3x-scaled.jpg" leftlabel="3x Optical Zoom" rightsrc="https://klgadgetguy.com/wp-content/uploads/2021/03/s21ultra_10x-scaled.jpg" rightlabel="10x Optical Zoom" mode="horizontal" width=""]
This isn't the first phone that comes with dual telephoto lens, but it is the very first time I have the chance to come across and excites me a lot when it comes to making content, I've shot some photos on these two lenses and they turned out great, even when used in low light, although it tends to over sharpen photos in some cases.
[sciba leftsrc="https://klgadgetguy.com/wp-content/uploads/2021/03/s21ultra-10x-1-scaled.jpg" leftlabel="10x Optical Zoom" rightsrc="https://klgadgetguy.com/wp-content/uploads/2021/03/s21ultra-100x-scaled.jpg" rightlabel="100x Space Zoom" mode="horizontal" width=""]
As for the 100x digital space zoom, it also sees some slight improvement in detail all thanks to the work of computational photography, the new zoom lock feature is very helpful in focusing on a subject when you don't have a tripod, but overall this is still pretty much a tech show off rather than a practical use case.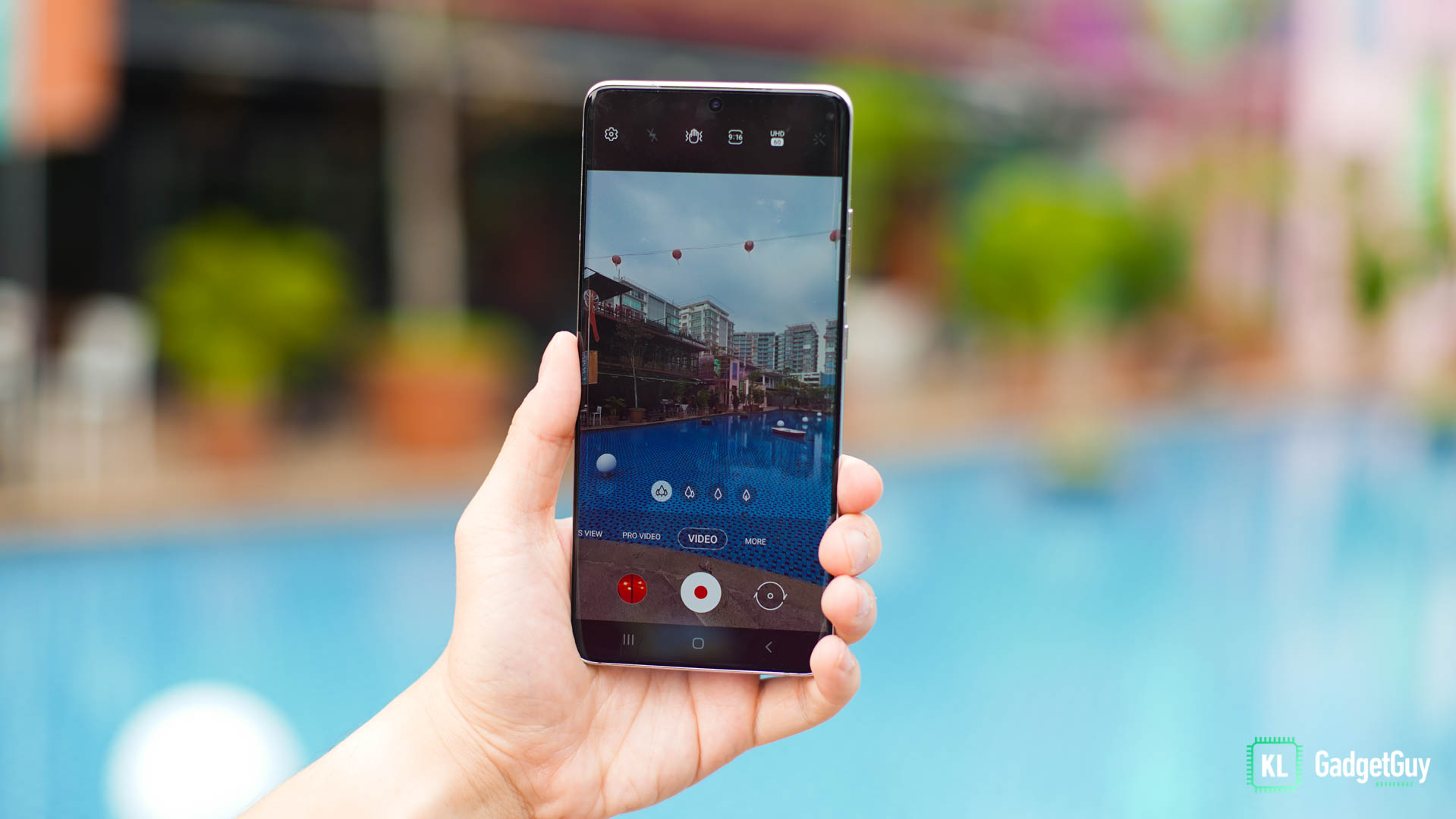 Samsung's flagship smartphones have never failed to disappoint when it comes to video recording, all the S21 Ultra's lenses can now take up to 4K videos at 60 fps when not used in Pro Video mode, features such as Director's View is a great addition as it allows you to see and switch between lenses as you shoot a video, while offering additional shooting view such as Picture-in-Picture and Split view.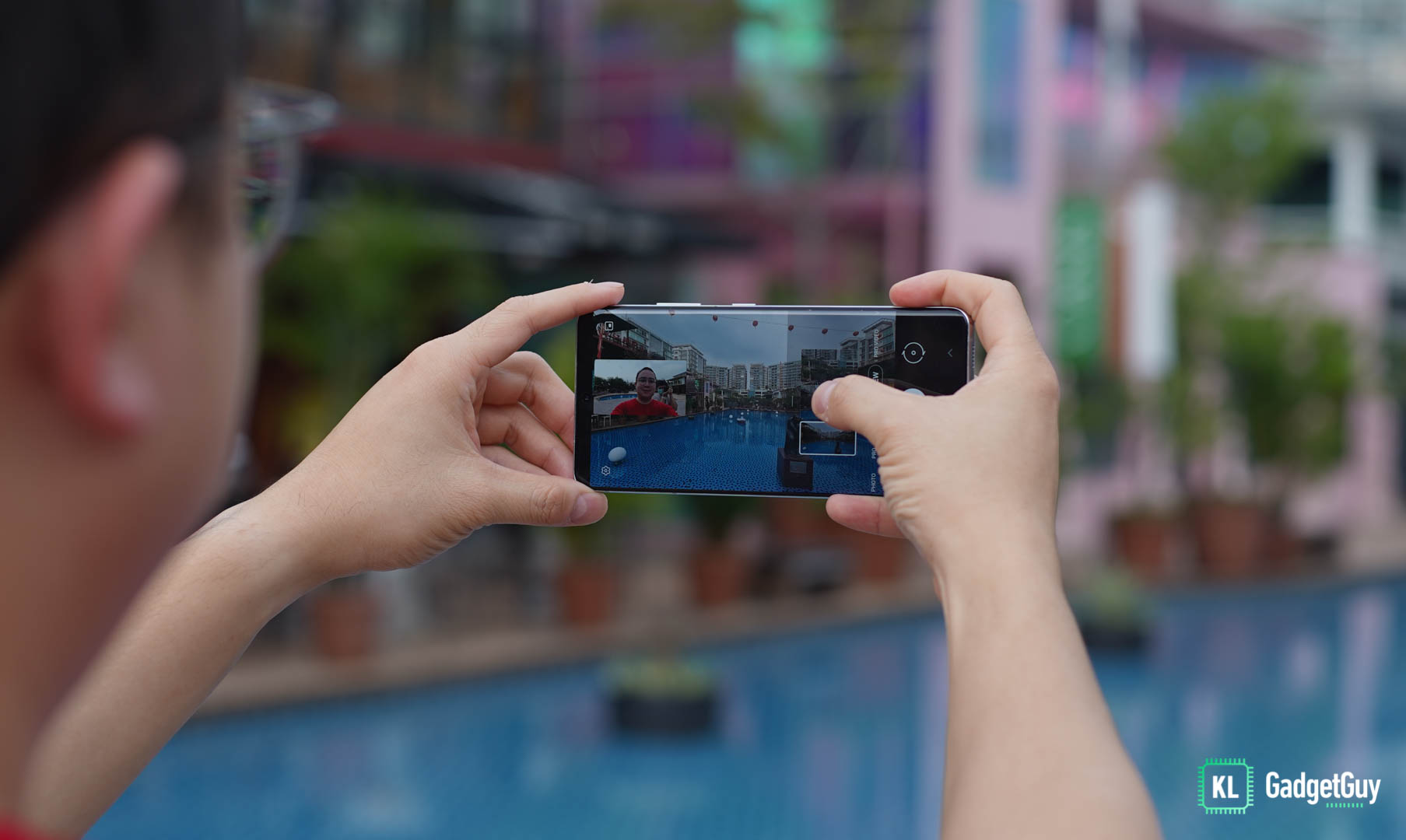 Unfortunately, 8K video recording hasn't improved on the S21 Ultra as it still shoots at 24 fps with a very low bitrate, not forgetting to mention it doesn't have video stabilization, so you are going to expect a really shaky video if you aren't shooting with a tripod.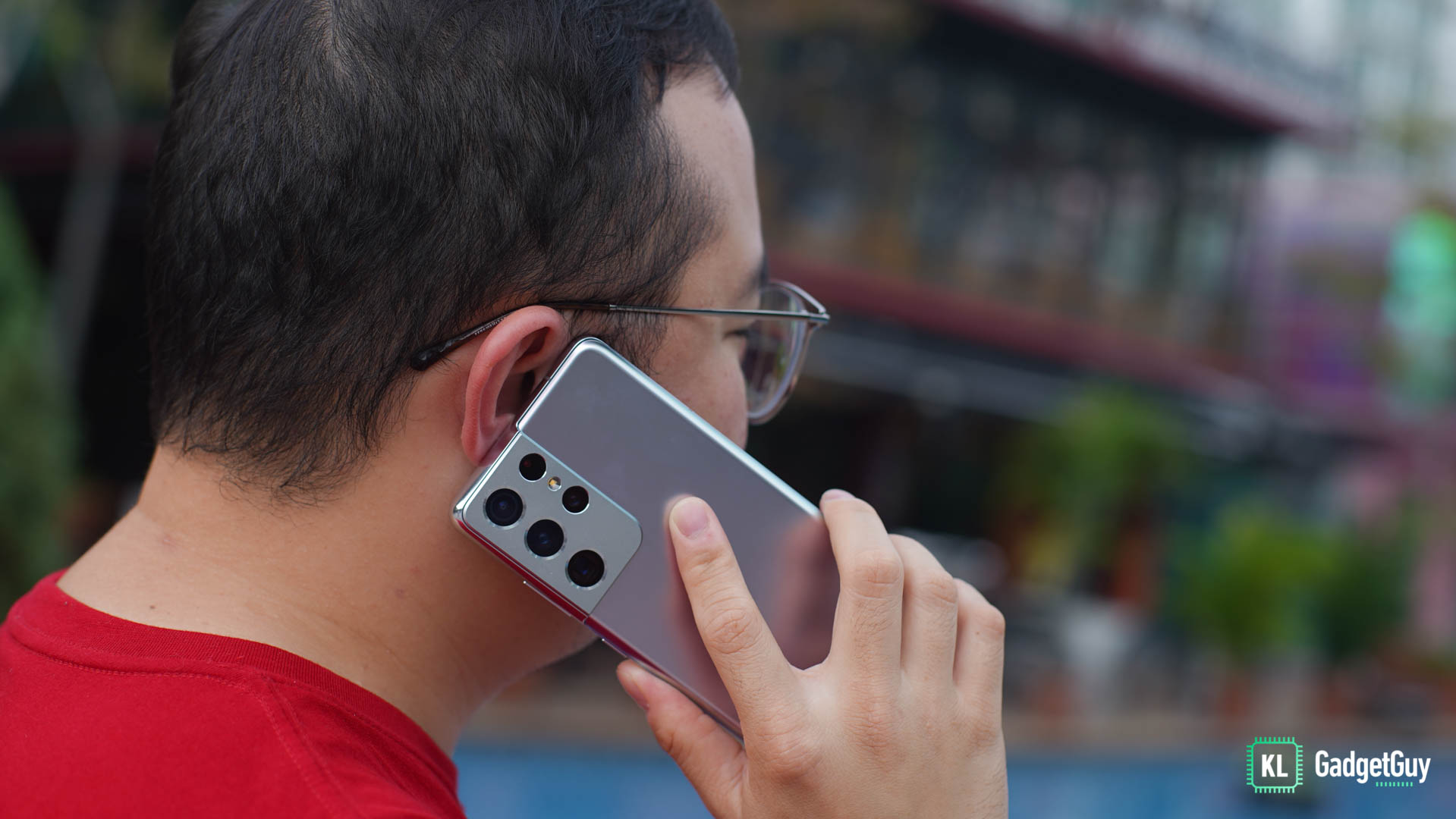 Like I mentioned earlier, the Galaxy S21 Ultra is more than just a mere refresh and iterative update, the refinements that Samsung has made in both hardware and software is truly commendable, although the inability to expand storage and not having a charging brick included in the box is a deal breaker for some when you need to pay over RM5000, the excellent cameras and user experience can definitely make up these shortcomings.
The Good
Excellent build and robustness
Best in class camera software and features
Dual telephoto lens
Reasonable battery life
Improved 100x space zoom, though still a gimmick
S-Pen support if you need it
The Not so Good
25W charging brick takes a while to juice up 5000mAh battery
No MicroSD expansion
Very expensive
Can be too big to handle
The Galaxy S21 Ultra retails at RM4999 for the 128GB storage model, RM5299 for the 256GB storage model and RM5899 for the 512GB storage model. Click here to purchase one.