Despite all the drama that has been going on within the Malaysian telco industry for the development of 5G, our 5G network has apparently made it to the top ranks globally when it comes to both download and upload speeds, which is something to pride on for the very first time when it comes to mobile connectivity here.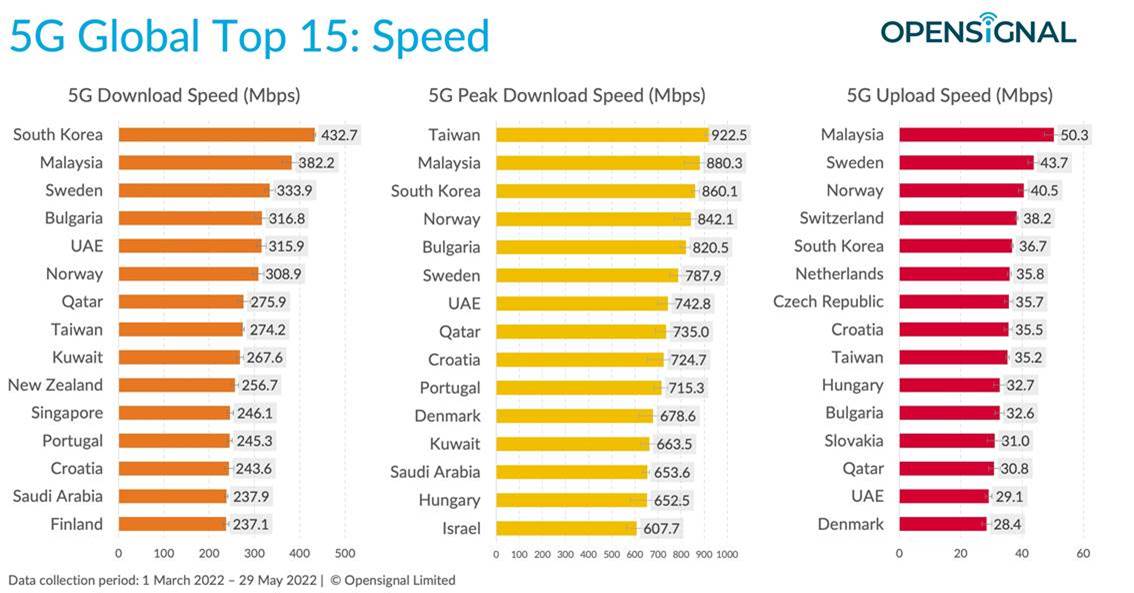 According to OpenSignal's data measurement period between March and May 2022, Malaysia's 5G network achieved an average download speed of 382.2 Mbps and peaks out at 880.3 Mbps, we also managed to rank No. 1 in 5G upload speeds of 50.3 Mbps, leaving our neighbor Singapore behind by a decent margin.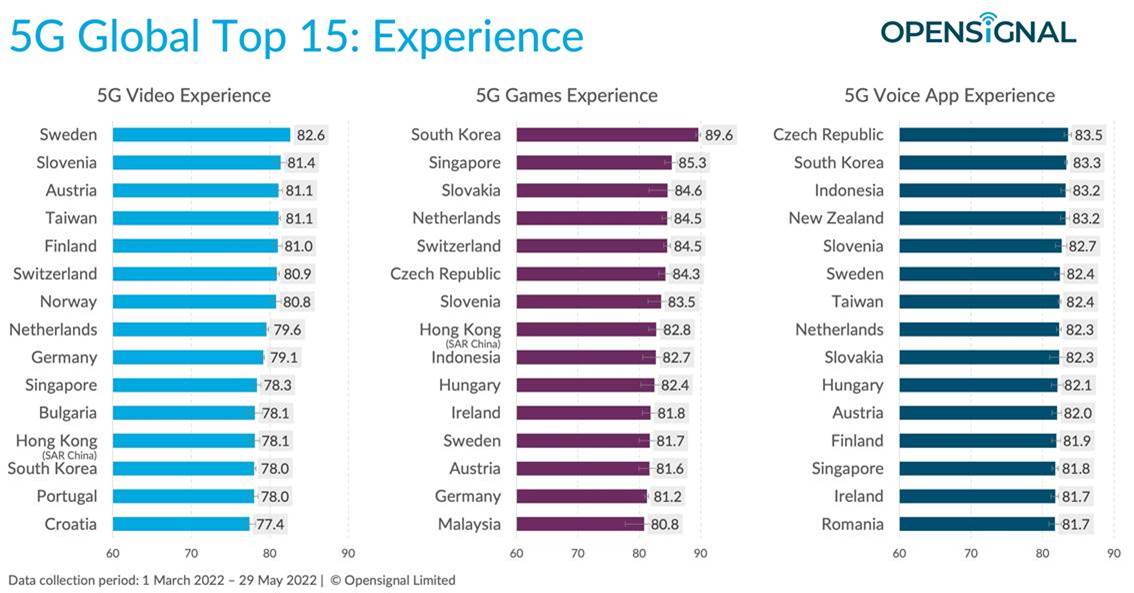 Despite these speed achievements, Malaysia loses out in the Global Top 15 when it comes to 5G Video and Voice App experience, though we did well by managing the last spot in the Top 15 5G Games Experience list, this is expected due to the small number of users and only one operator making 5G commercially available for the masses, let alone the limited coverage in Klang Valley.
While this report is certainly comforting to know and suggests that DNB is doing well to maintain its 5G network, the question of whether we can continue to remain on the top spot will depend whether top players Maxis, Celcom, Digi and U Mobile will agree to DNB's 5G reference access offer by end of June 2022.
You can read the June 2022 OpenSignal Insight here.