As a tech guy, you might assume that I am well equipped with spare AA and AAA batteries around my home and office, but there will always be the day where I struggle to find two AAA batteries whenever my TV remote's or wireless mice's battery need to be replaced, which can sometimes be frustrating if I don't have the luxury of time to head out to the convenience store to buy them, and my recent encounter with the Alcatroz Renergii batteries would put an end to that misery.
The Alcatroz Renergii are USB-C rechargable cylindrical batteries that is being sold in 1, 2 and 4 packs, unlike other the regular rechargeable batteries you see in the supermarket, both AA and AAA battery packs are priced the same from RM19 up to RM69, and you don't need to buy a separate charging dock as you can just use your regular smartphone charging brick to charge them up, best of all it also comes with a USB-A to dual USB-C cable if you purchase the 2 and 4 pack model.
Speaking of the packaging, I like the cutouts on the back that you can easily tear it open instead of ripping up the whole thing, Alcatroz also provides a clear storage case should you purchase the 2 and 4 pack model, that's considerably generous compared to other rechargeable batteries you find in the supermarket.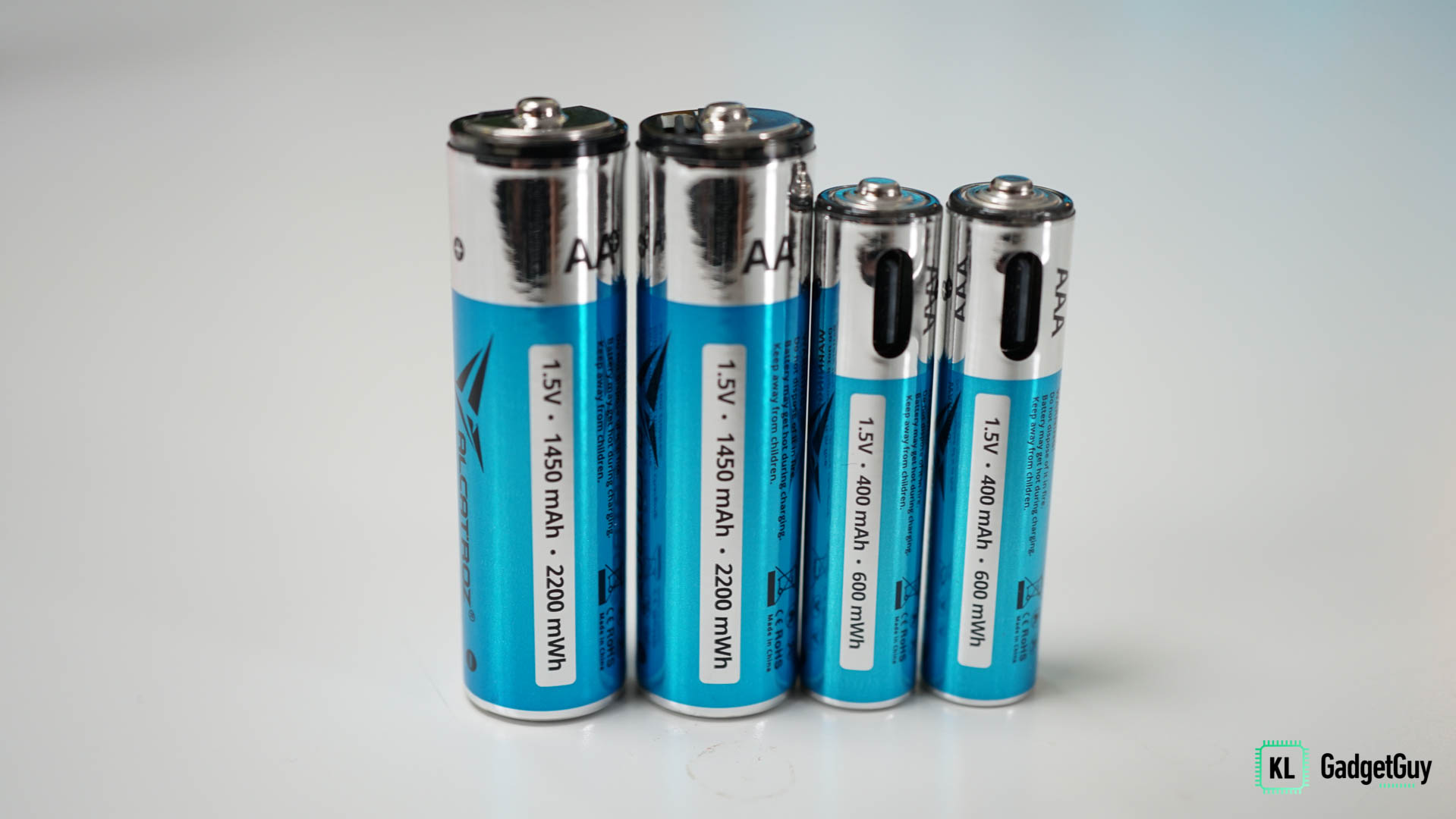 Each AA battery comes with a 1450mAh lithium-ion cell while an AAA battery comes with a 400mAh lithium-ion cell, which is quite a common battery capacity for rechargeable cylindrical batteries of their respective sizes, what I am most impressed  is how these batteries can be fitted with a USB-C port despite their size and considering it requires some small circuitry to control the charging current, the batteries support 5V1A input and Alcatroz claims a one hour duration to get them fully charged.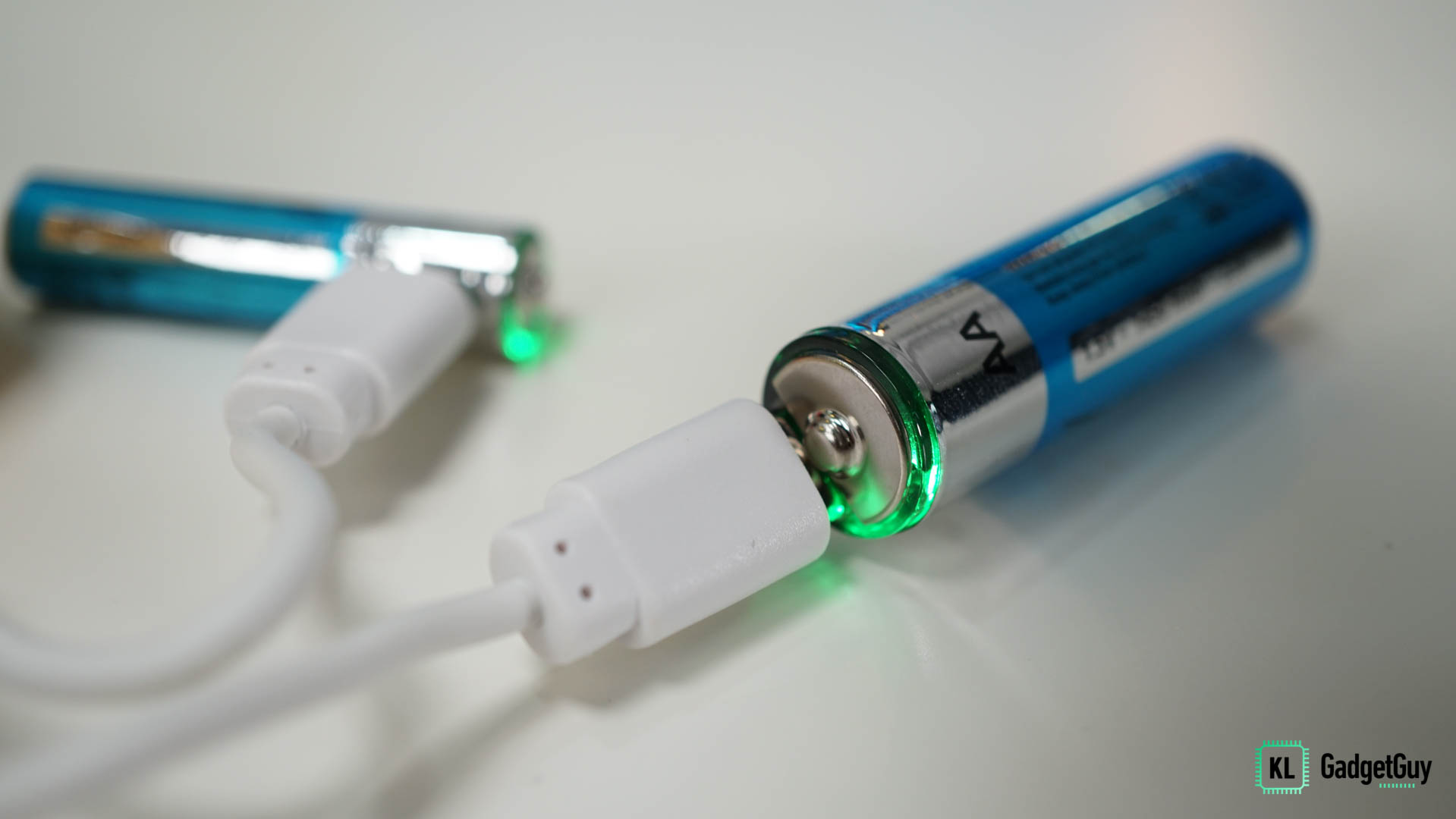 The Alcatroz Renergii batteries have a green LED indicator on the top that flashes while charging, though sadly there isn't a button of sorts to check the battery status, the only way to find out the battery capacity is to see if your device actually tells the battery capacity, I inserted one AA battery into my Logitech LIFT mouse and found out that the battery has been pre-charged at 45% according to the Logi Options+ software.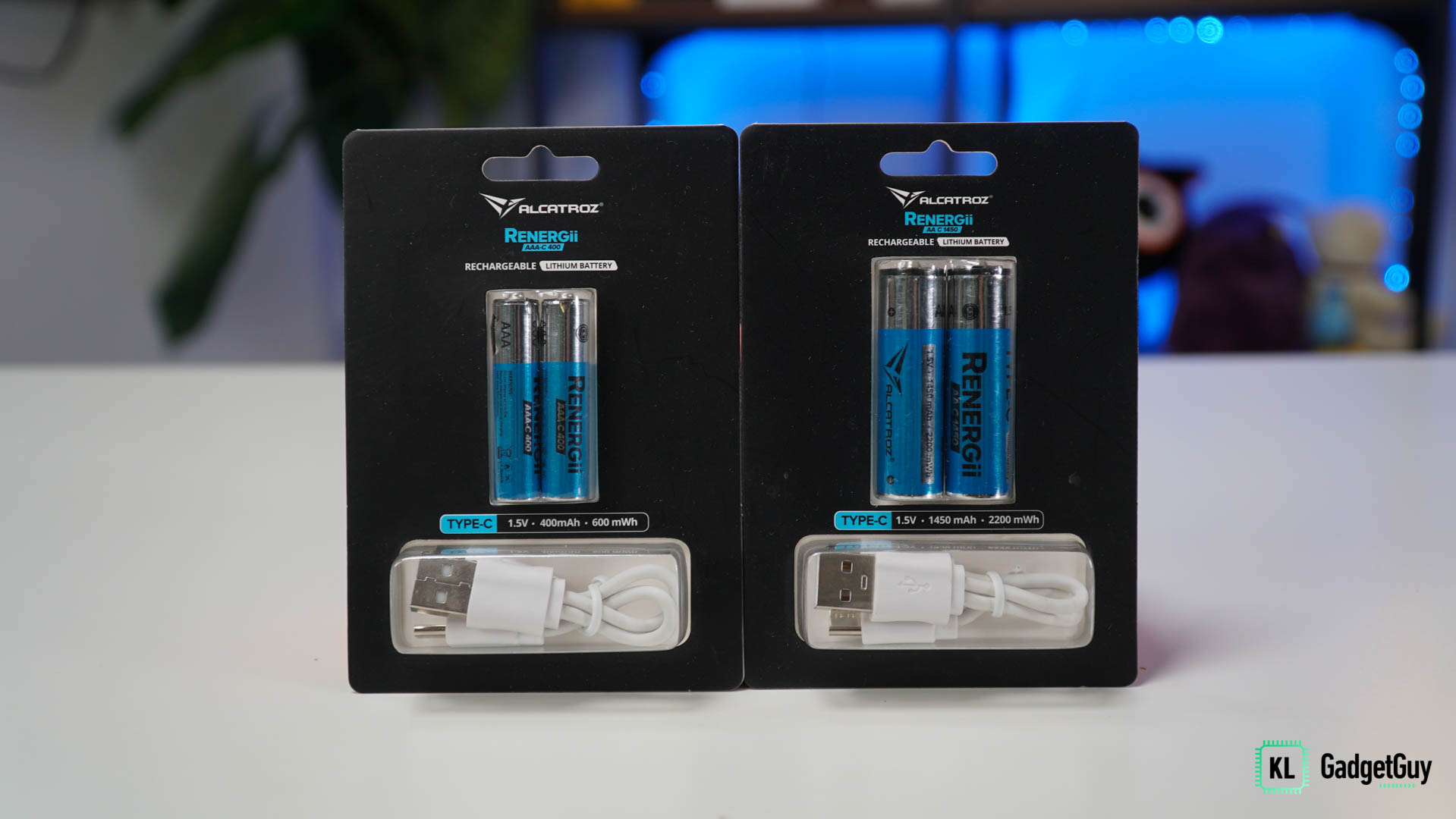 Even when you don't use the batteries over time, Alcatroz states that a fully charged battery will have a standby time of over 2-years as lithium-ion batteries deplete when not in use, each battery is also rated to have over 1000 cycles so it should serve you well for a couple of years if you use it regularly.
The Alcatroz Renergii rechargeable batteries can be purchased at Alcatroz's official store at Shopee here, and we'd recommend that you get them so you can save yourselves whenever your remote control batteries are dead.