The latest Maxis sale is offering a variety of HUAWEI smartphones at lower prices including the HUAWEI P40 series and the nova 7 series.
HUAWEI P40 series: Buy 1, Free 1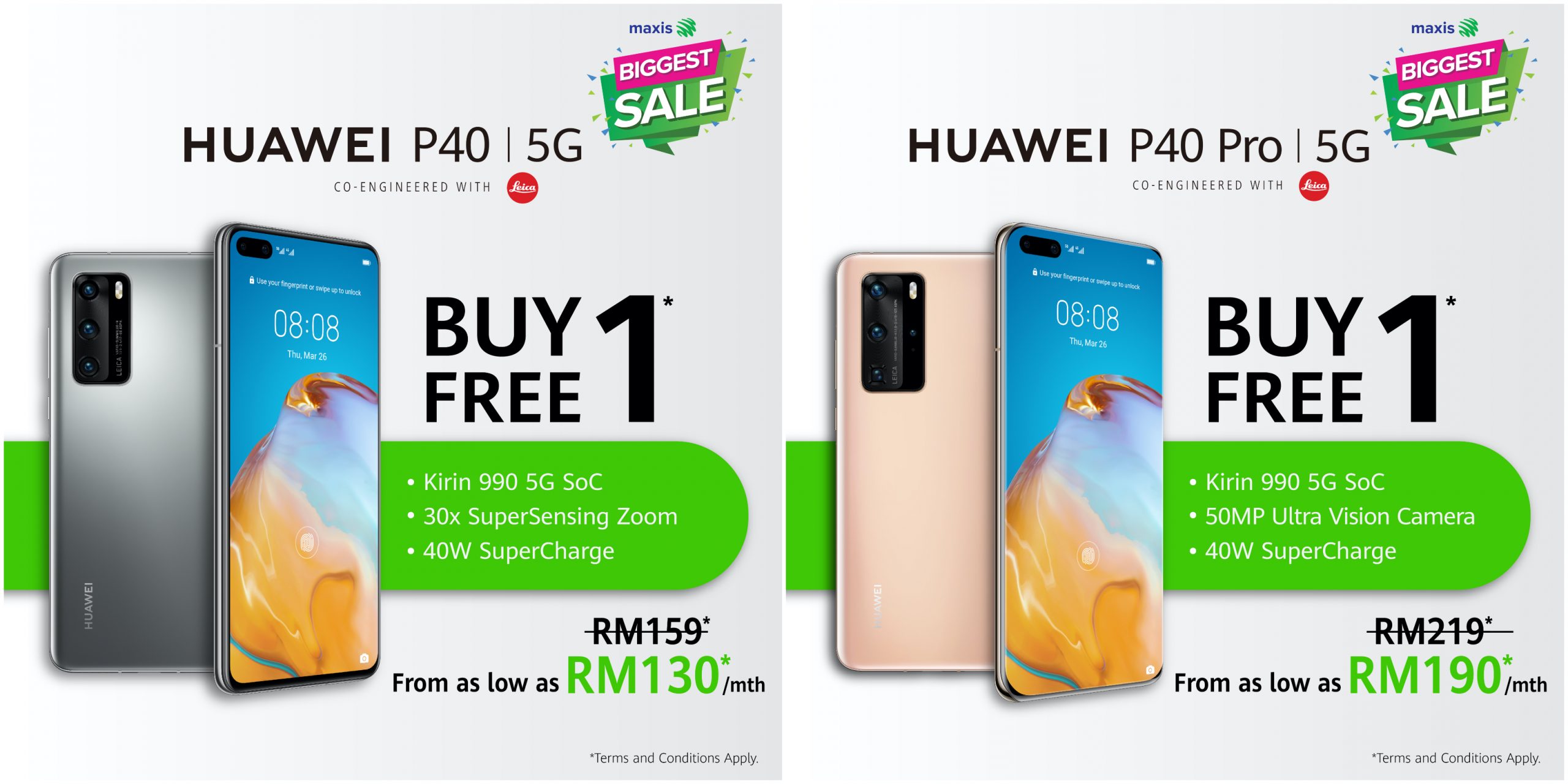 Fancy getting two phones at the price of one? Maxis offers the P40 and P40 Pro in "Buy 1, Free 1" deals, meaning when you get a P40 via Maxis Zerolution, you'll get another P40 for free.
These devices are also offered at discounted prices; the P40 Pro previously cost RM219/month when you sign up for Maxis Zerolution 188 + 48, but now it has been reduced to RM219.
Those aiming for the P40 Pro+ are also in luck because Maxis has reduced the price to RM119/month if you sign up for Maxis Zerolution 188. However, this is not under the "Buy 1, Free 1" deal. 
HUAWEI nova 7 series: RM1 only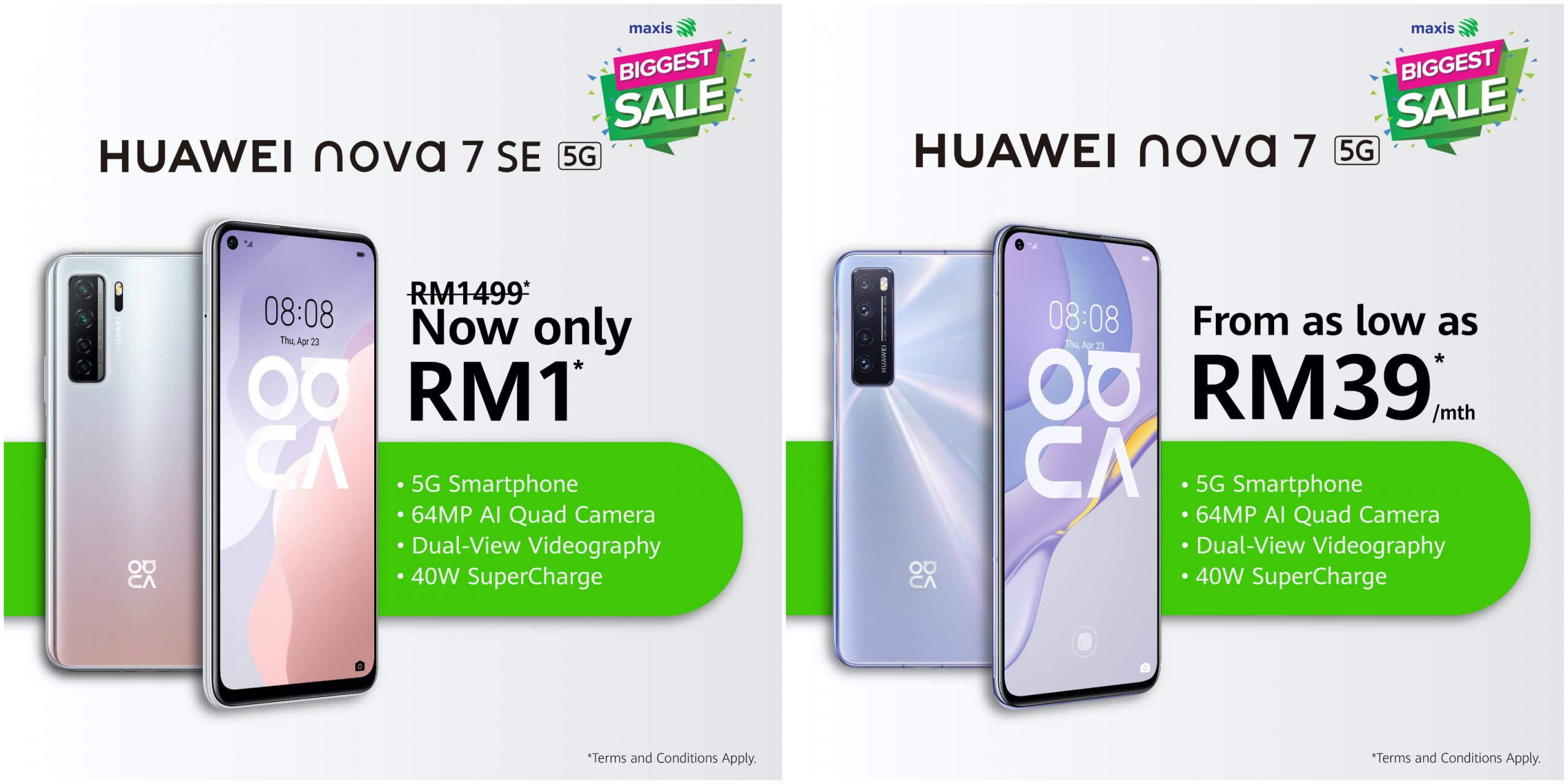 Maxis now offers the nova 7 SE for RM 1 when you subscribe to the MaxisONE Plan 158 or 188. On the other hand, you can get the more premium nova 7 for RM39/month if you get Maxis Zerolution 188.
HUAWEI Y6p: RM99
For those interested in the HUAWEI Y6p, they can get the phone through a one-time payment of RM99, but you'll have to subscribe to Hotlink Postpaid 60.
Do note that these deals are all tied to a 2-year contract.