The HUAWEI P40 series is here in Malaysia and when it comes to this series, camera capabilities have been always been the focus. On top of that, HUAWEI has also added 5G connectivity to all three models in the lineup making it a proper 2020 flagship series. We've got our hands on the HUAWEI P40 Pro, but how does it fare? Let's find out.
Since this phone is all about its photography, let's just dive right into it. The P40 Pro is equipped with a 50MP Ultra Vision Camera, a 40MP ultra-wide shooter, a 12MP telephoto lens and a 3D depth sensor. Its overall performance is impressive; it impresses by taking good photos no matter what lighting conditions are. Daytime photography yields good details, decent brightness and balance in highlight and shadow management; but what's better is even with backlighting, the lenses don't overexpose the shots and it adjusts accordingly.
The ultra-wide photos are also good, especially since there's distortion correction but I have to say, there are phones out there that support a wider field of view. There's also the telephoto lens that supports 5x optical zoom, 10x hybrid zoom and 50x digital zoom and to put it simply, it delivers but it's not mind-blowing.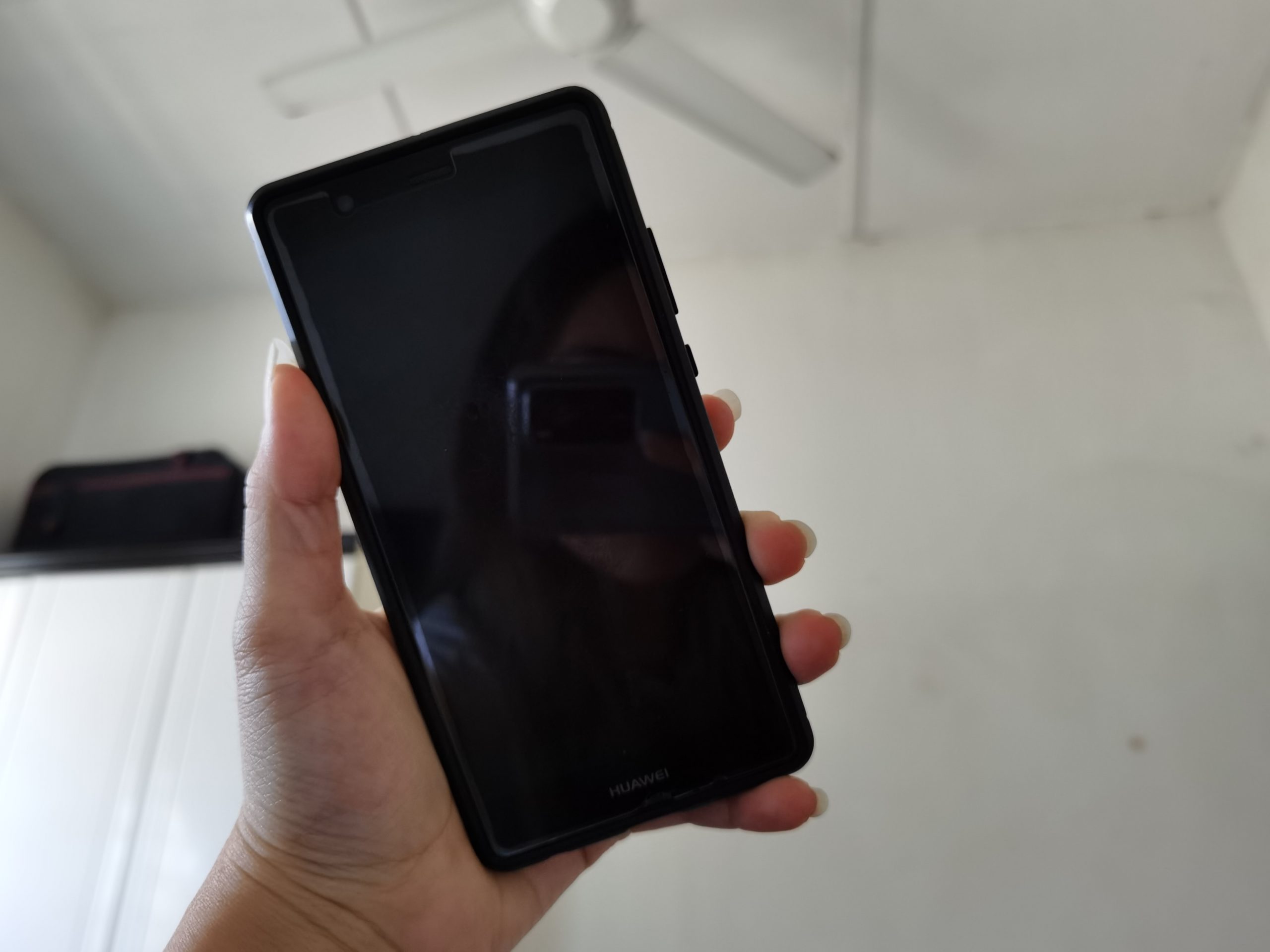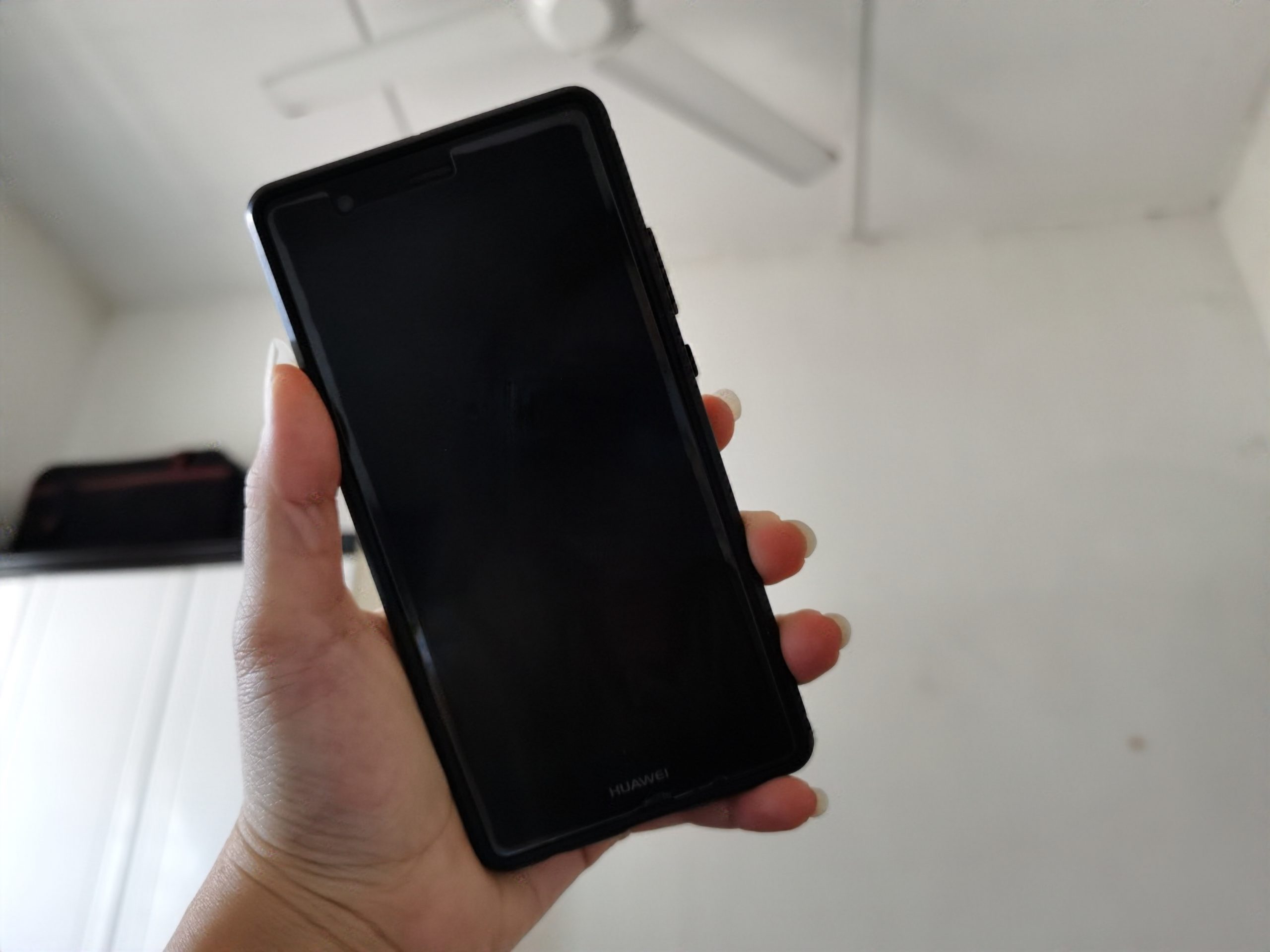 What's new with the P40 Pro is a set of AI features – the AI Best Moment, AI Remove Passerby and AI Remove Reflection. The first allows you to take moving clips, meaning if you accidentally blinked in your photos, you can just go back to the previous frame for the perfect shot. As for the other two, you can find them when you click the Edit button. Personally, being able to remove passerby is way more impressive than removing reflection. The former literally removes the photo-bombers in your photos, while the latter kind of just darkens the reflective area so the reflection isn't as obvious.
Low-light photography with the P40 Pro has also been enjoyable. Most of the time, I didn't  need to turn on night mode. The only time it's really needed is when the lighting is terrible and you're shooting a close-range subject. At times like these, you'll need the night mode enabled for a more accurate colour reproduction as well as better detail retention.
The portrait mode still has room for improvement, but more towards its dual-selfie lens. The rear camera does well, but the portrait selfies have a rather intense bokeh effect. But that aside, selfies taken with the P40 Pro comes out sharp and flawless. Plus, I can soften my facial complexion to fix flaws and switch between skin tones for better selfies.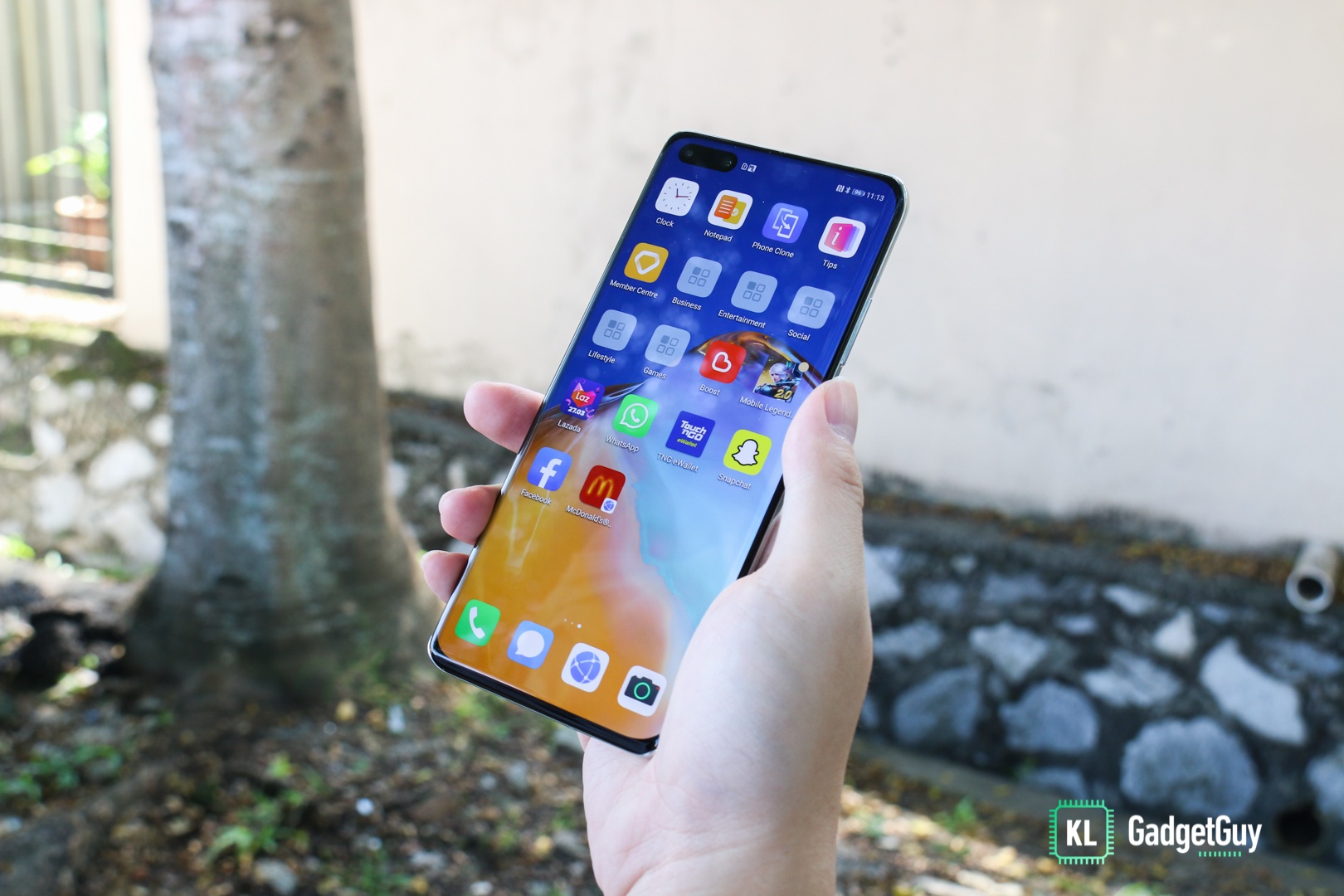 So far, the P40 Pro is quite impressive. But how about its display? The P40 has a quad-curve display and I'm not the biggest fan of it – mostly due to it being prone to accidental touches. But apart from that, the display offers amazing clarity and vibrant colours. Plus, it boasts a 90Hz refresh rate, so scrolling and browsing on the phone feels a little bit smoother. The notch is now replaced with a cutout for its dual cameras and it did feel a little weird at first, but I got used to it soon. I just need to hide it when I'm gaming so that my buttons aren't covered by the cutout. The P40 has an ergonomic design but what I love more is the matte design that is anti-fingerprint.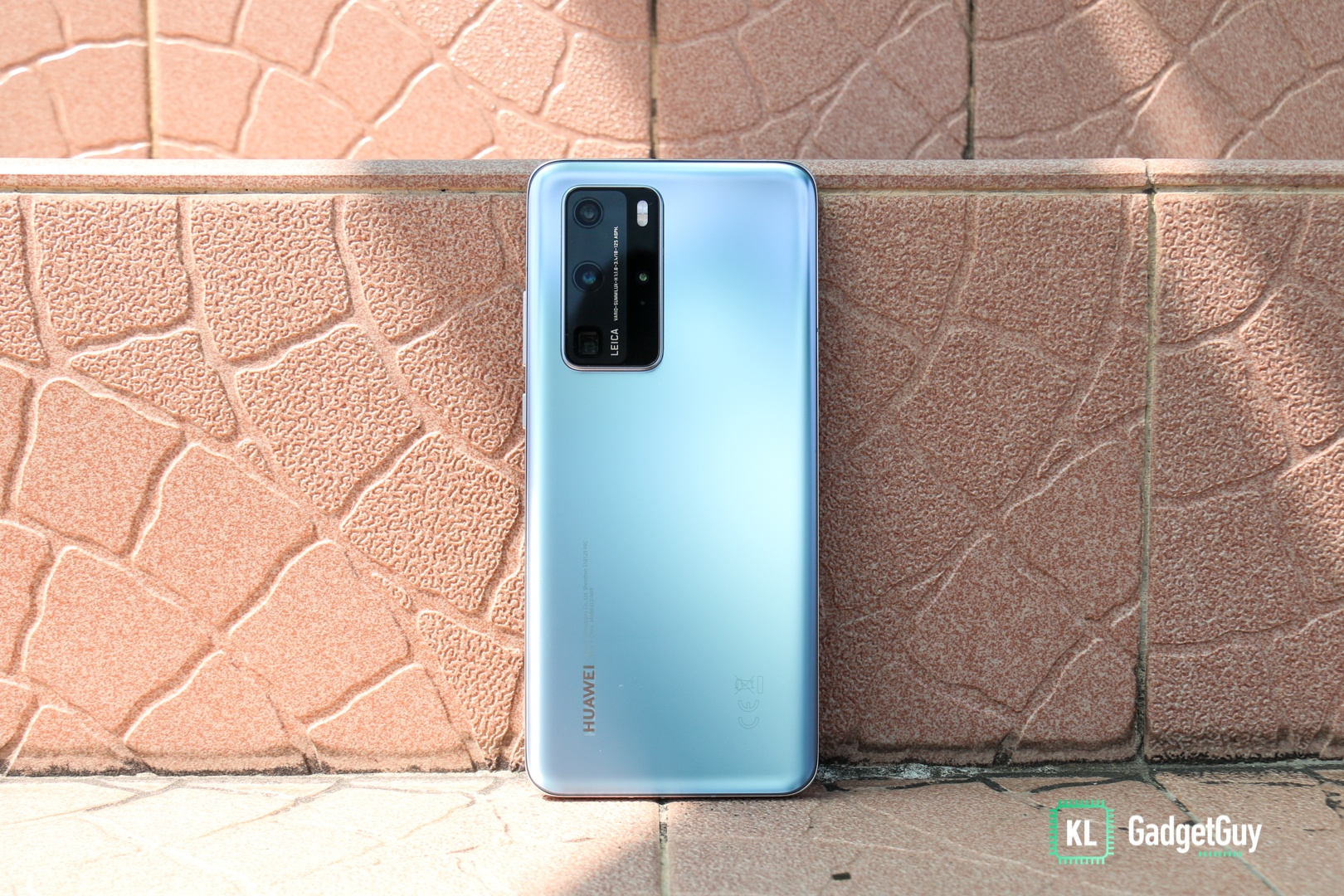 Now, the P40 Pro is powered by a Kirin 990 5G and comes with 8GB RAM along with 256GB storage. That's more than enough for someone like me; plus gaming on the phone is a breeze too. With its 4,200mAh battery, I get two whole days of battery life which includes about two hours of gaming a day, without needing to plug in the charger. But even when it's low on juice, the phone supports 40W of fast charging; and 40 minutes is enough to charge the phone from 50% to 100%.
As for its software, the P40 Pro ships with EMUI 10.1 based on Android 10. It comes with HUAWEI's new MeeTime video call feature that supports Full HD videos. Paired with its great camera setup, your video calls will also look great even under low-light situations. Plus, you get to share your screen with others and put down remarks for the participant to see, so it's perfect for those who work using video calls.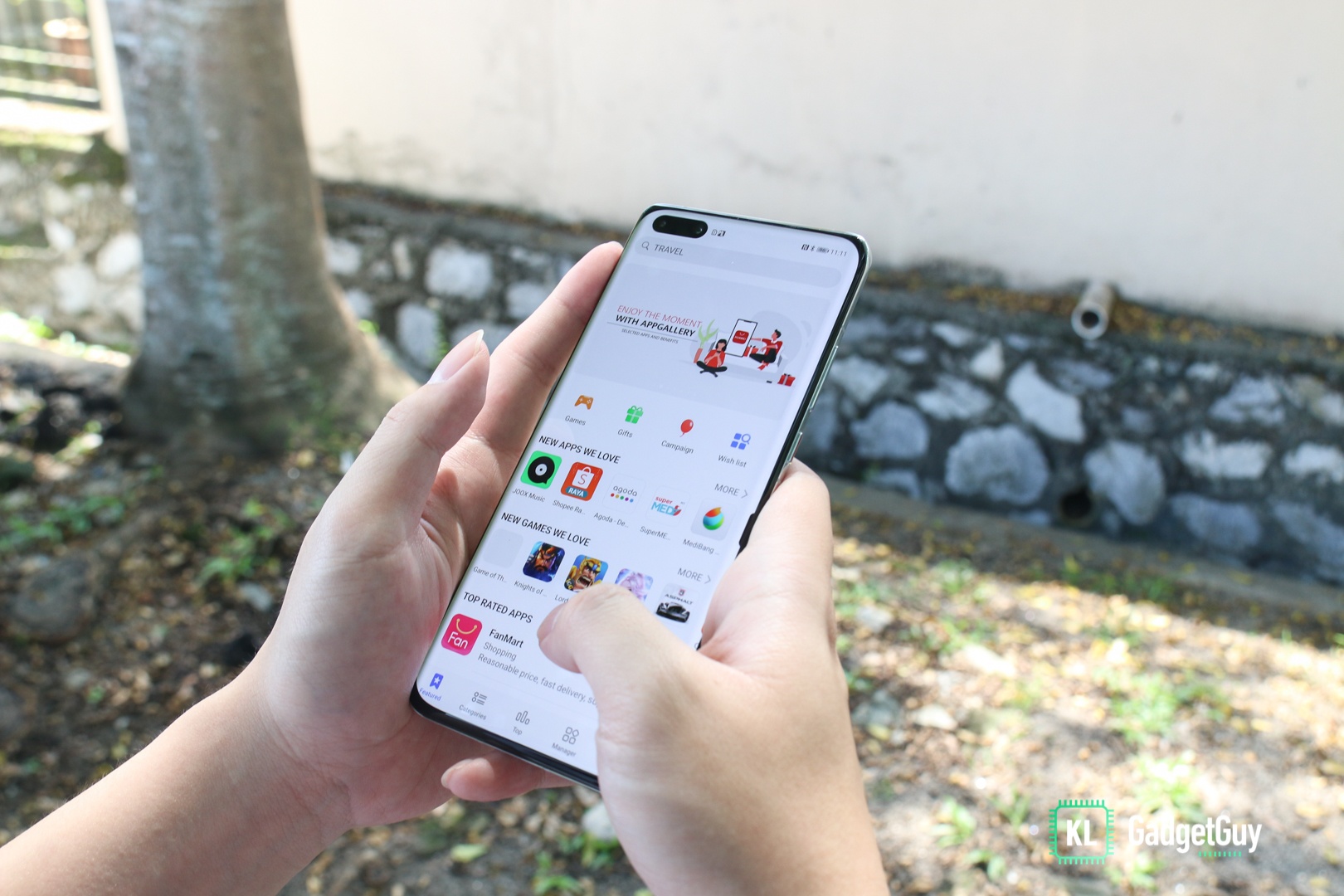 The P40 Pro uses the HUAWEI AppGallery, but there's no need to be skeptical. Most Malaysians' favourite apps can be downloaded, including WhatsApp and Facebook. You can also use third-party app stores and a web browser to download apps like Netflix, McDelivery, Grab, Instagram and Touch 'n Go eWallet; so you're not really missing out on anything…except for Google apps.
Verdict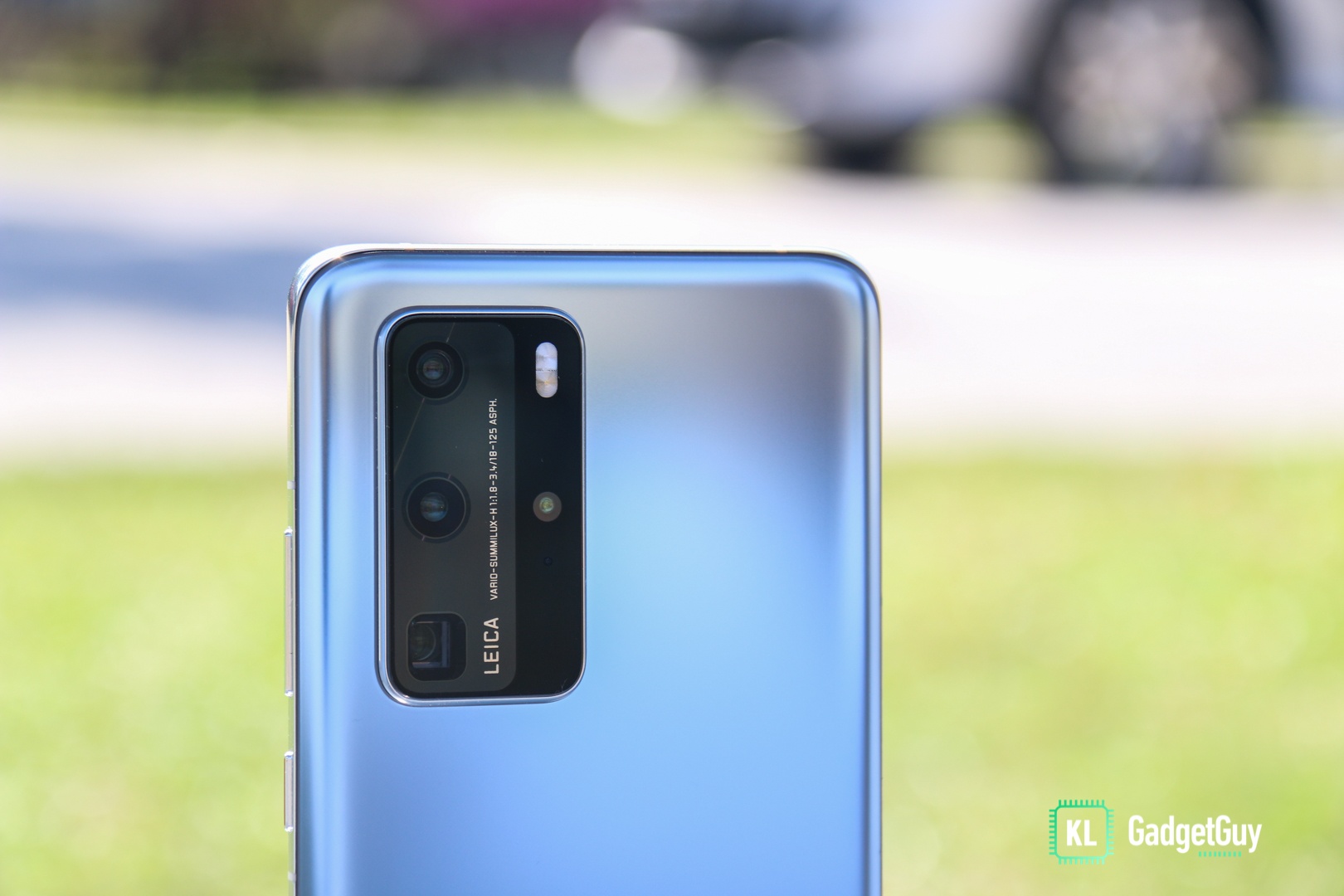 Let's be honest; RM3,899 is not cheap, but there's a reason why the P40 Pro is priced that way. Compared to the regular P40, this is better in almost every aspect – battery, display, storage and camera. The only true competitor to the P40 Pro is the OPPO Find X2. The Galaxy S20+ could've been included, but sadly, it doesn't have 5G connectivity yet.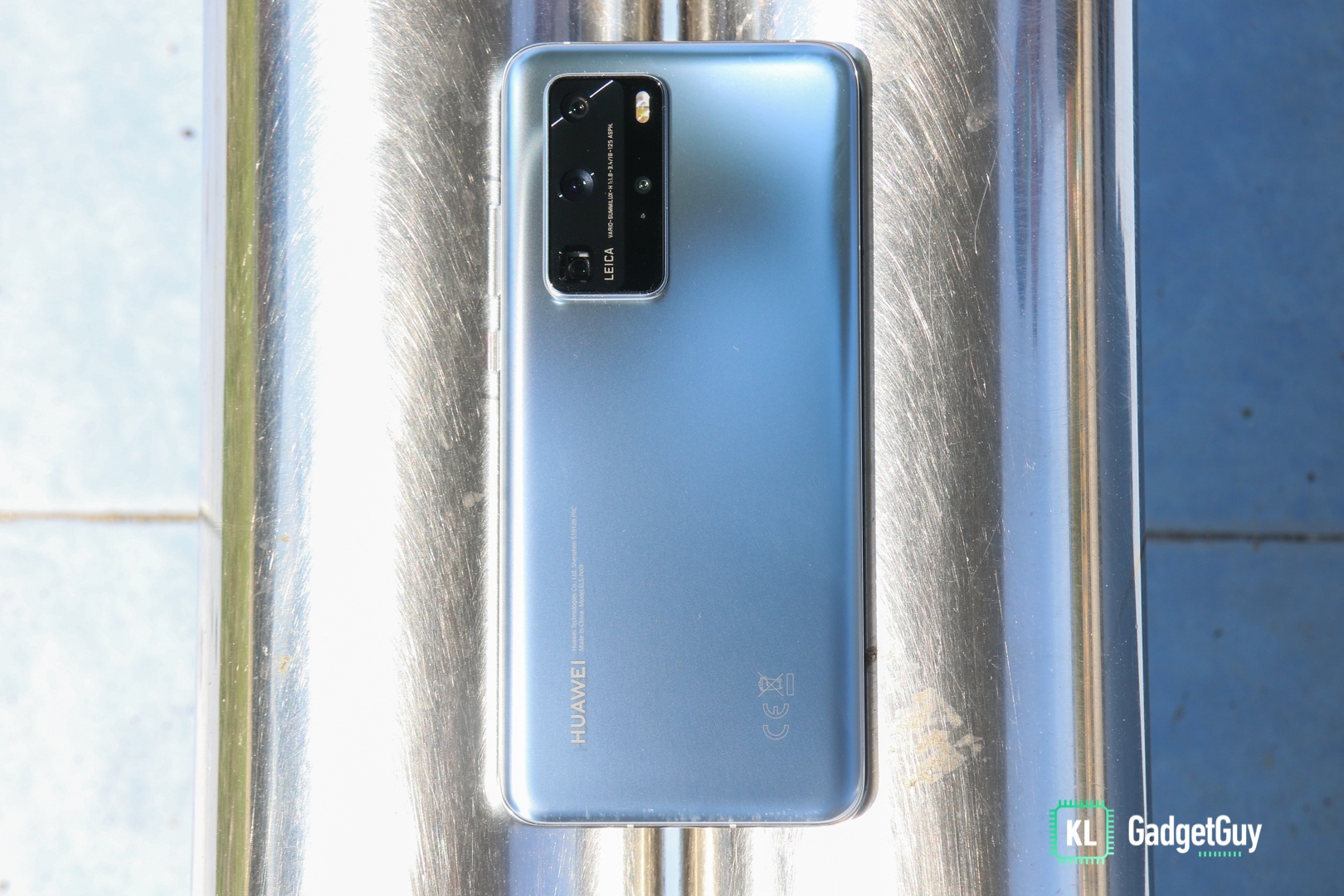 The P40 Pro is already available for pre-order and shipping will begin this April 11. Those who pre-order this device will be entitled to gifts worth over RM1,300 which includes a HUAWEI FreeBuds 3, the HUAWEI CP39S SuperCharge Wireless Car Charger and up to 50GB cloud storage that's valid for 12 months. In addition to that, customers will also get a one-year extended warranty as well as one-month screen protection for the P40 Pro. To top it off, customers can get a three-month free premium subscription to HUAWEI Video.
The Good
Crisp display quality
Handles backlit photos well
Good low-light photography
Interesting camera features
Fast charging
MeeTime supports FHD video calls
The Not So Good
Slightly unnatural portrait selfies
Hefty price tag
No Google apps