Got a gaming phone? Its probably time to think of getting a gaming plan, and Digi has just unveiled the RDY Gaming Plan, pronounced as the Ready Gaming Plan, this is a prepaid plan that the company has crafted specifically for mobile gamers with features such as Always-on Gaming Internet, Optimized Gaming Latency and Game Credit Cashback.
Priced at RM88/month, the RDY Gaming Plan comes with 50GB of all-access high speed internet and unlimited calls to all networks. For a limited time, the telco is giving a RM20 off the plan for early birds and the first 500 sign-ups between 10 to 31 December 2021 will receive 10% extra Internet for the next 12 months.
But why? Isn't your existing data plan already good enough?
Well, the RDY Gaming Plan comes with unlimited data for six game titles, namely Mobile Legends: Bang Bang, PUBG Mobile, Call of Duty Mobile, Free Fire, Arena of Valor and League of Legends: Wild Rift. In addition, Digi claims to provide optimized gaming latency on these six titles, which gamers should experience lower ping and latency when playing these games on the go.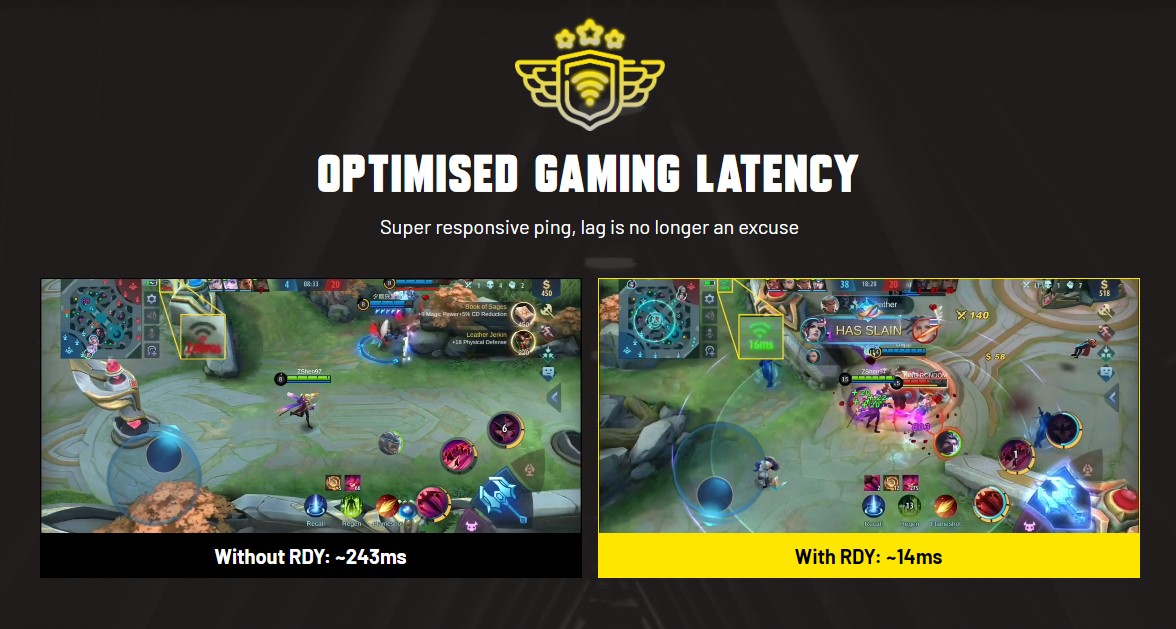 Digi is even bold enough to claim on its microsite that the latency can be reduced from 243ms to 14ms, which is as close as playing the game over your home's WiFi network with a fixed broadband connection.
In most cases, gaming over 4G results in 30-45ms of ping latency, so if Digi can further reduce that figure on these games, it will most certainly benefit hard-core mobile gamers that need to game anywhere, anytime.
In addition, customers on the RDY Gaming Plan will receive 5% cashback when they purchase game credits with their Digi Prepaid credits on Google Play, Apple App Store, Huawei AppGallery, Garena and CODA Shop.
The Digi RDY Gaming Plan is now available for new sign ups and existing Digi Prepaid users, which you will only need to make the switch via the MyDigi app or *128# UMB. Visit here to learn more about the Digi RDY Gaming Plan.