Instagram is back with its end-of-the-year compilation for 2021 by introducing Playback — a feature that allows you to look back on the stories that you have posted throughout the year; you'll also get an option to share it with your friends to see.
How and where…?
To access your Playback, just hop onto the Instagram mobile app and it should be at the very top of your feed. Once you tap on 'View playback', you'll be lead to a series of stories Instagram has picked for you. After viewing them all, you have the option of posting it or returning to your home feed.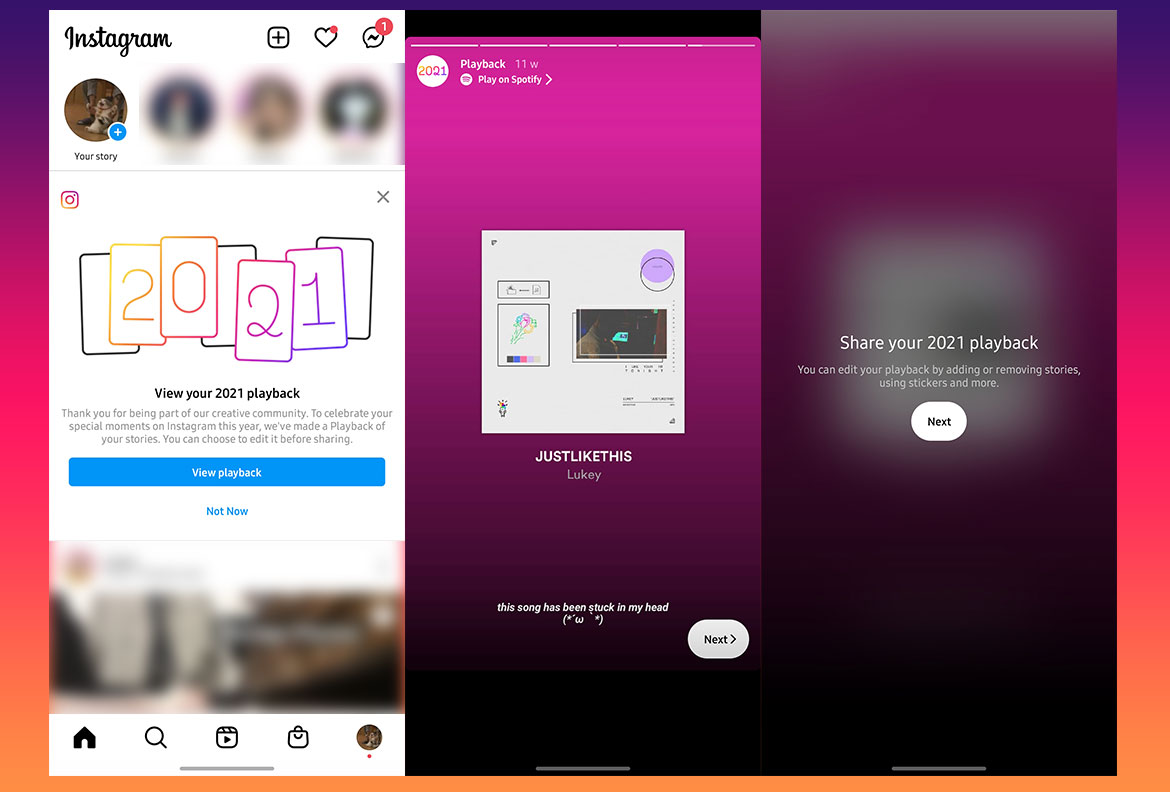 If you do choose to post them, you're of course not limited to the five stories that has been picked for you — feel free to switch them out or add more of your other 2021 stories (just keep in mind that it's limited to 10 stories only). You can also customise each one with text, stickers, GIFs, and more — just like a normal Instagram story.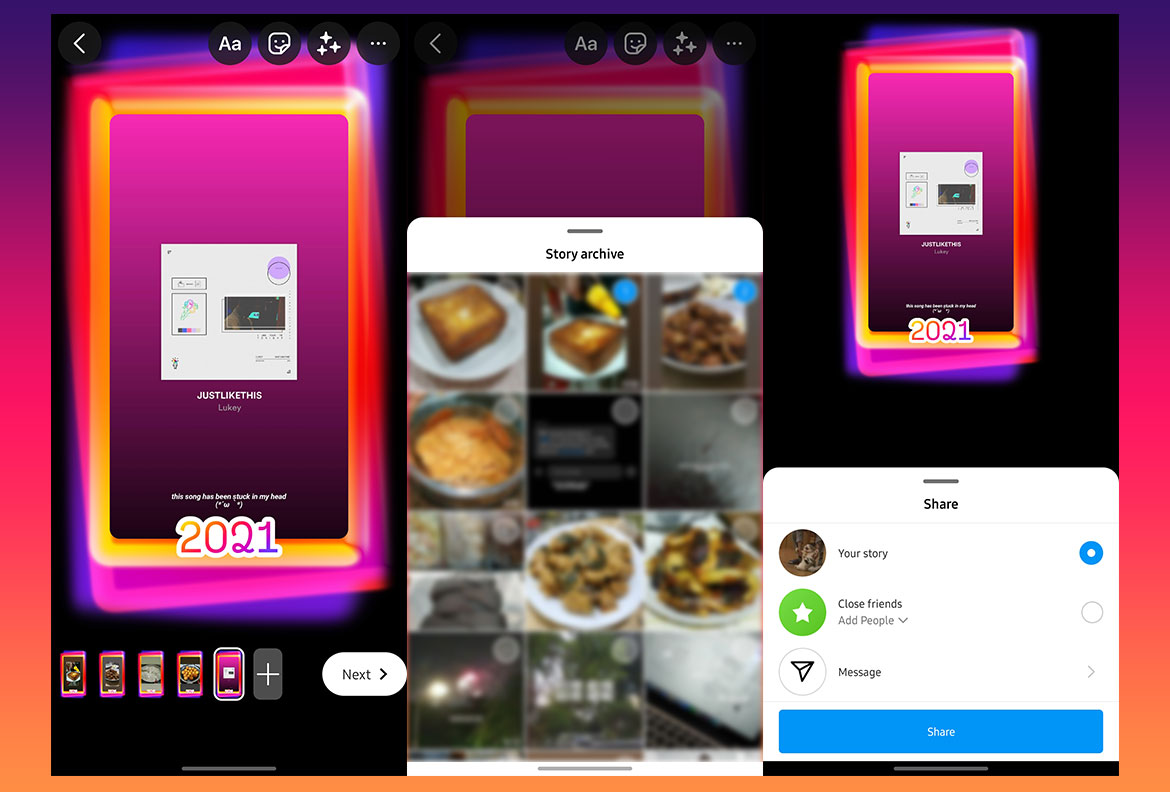 Playback has started rolling out today and will be available till the end of the year for you to play around with. If you still don't see it or accidentally tapped on "Not now", don't worry, look out for the "2021" sticker on someone else's Playback story and tap on it to view your own.
Source – Pocket-lint