Digi has just introduced a refresh of their Postpaid plan lineup which offers better value and accessibility, on top of the massive data quotas introduced last year.
This time around, you can get a postpaid plan for as low as RM40/month – it gets you 10GB of high-speed internet, unlimited calls to all Malaysian networks, and add-on deals.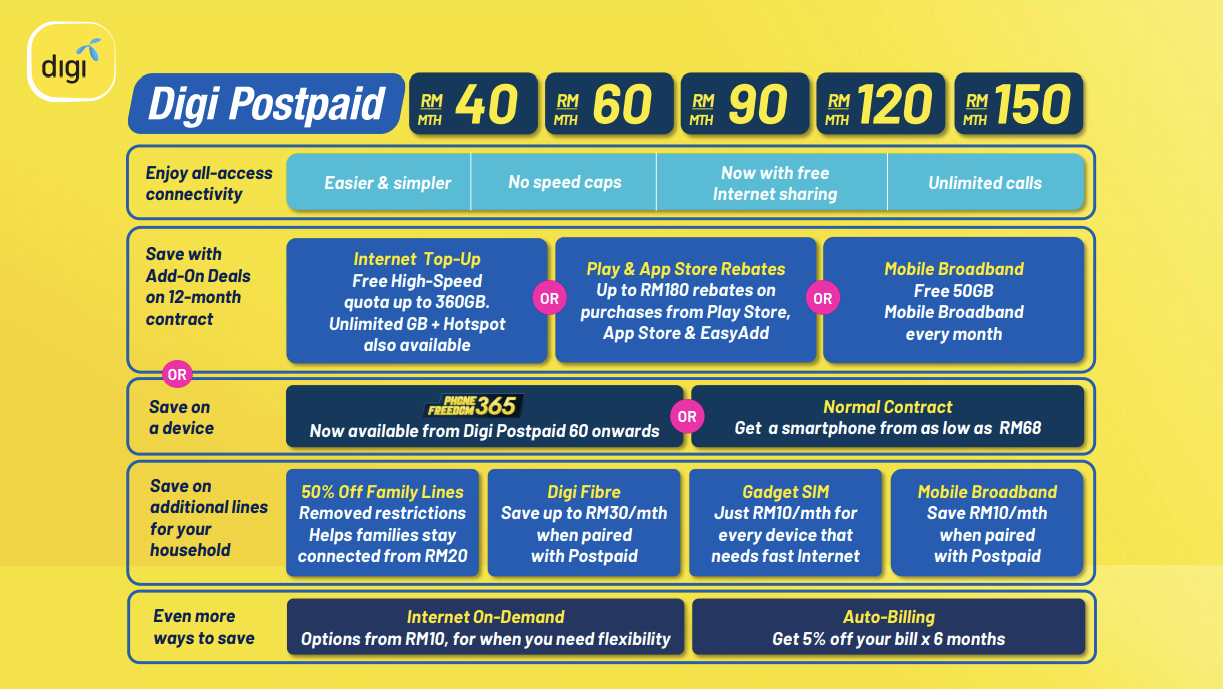 The plans go all the way up to RM150/month which, of course, comes with all the bells and whistles – including more deals like fibre internet discounts of up to RM30/month, internet sharing with other devices for just RM10/month, and RM10/month off your mobile broadband when paired with a postpaid plan. 
Family lines are available at half the price now, with the most affordable being RM20 for the Family 40 plan – supplementary lines can enjoy many of the benefits the principal number gets, including at least 10GB of high-speed internet, unlimited calls, add-on deals, and more.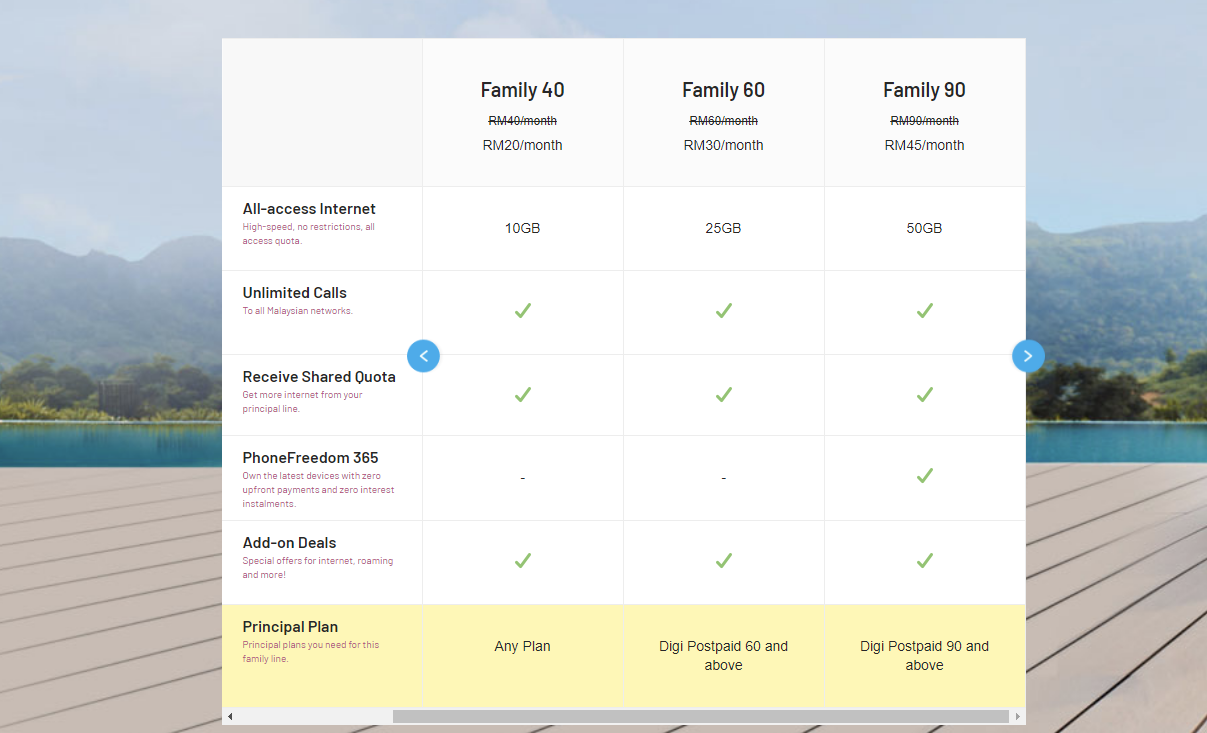 Each principal line can have up to 6 supplementary lines. Do note that some of the higher family plans may require you to subscribe to specific postpaid plans first.
To sweeten the deal, users can choose free add-ons that get you rebates on Google Store and Apple App Store purchases. If you're looking to score a new smartphone, you can sign up for a normal contract for as low as RM68/month as well; or enjoy the benefits of Digi's PhoneFreedom 365 when you sign up for Digi Postpaid 60 and above. 
Visit Digi's website here to learn more about their latest offerings.