In less than a year, Digi has once again updated its postpaid offering with more data, customers subscribed to Digi Postpaid 80 till 160 should notice an additional 10GB in your quota starting today, while new sign ups are automatically entitled to the new data benfits.
New Digi Postpaid 80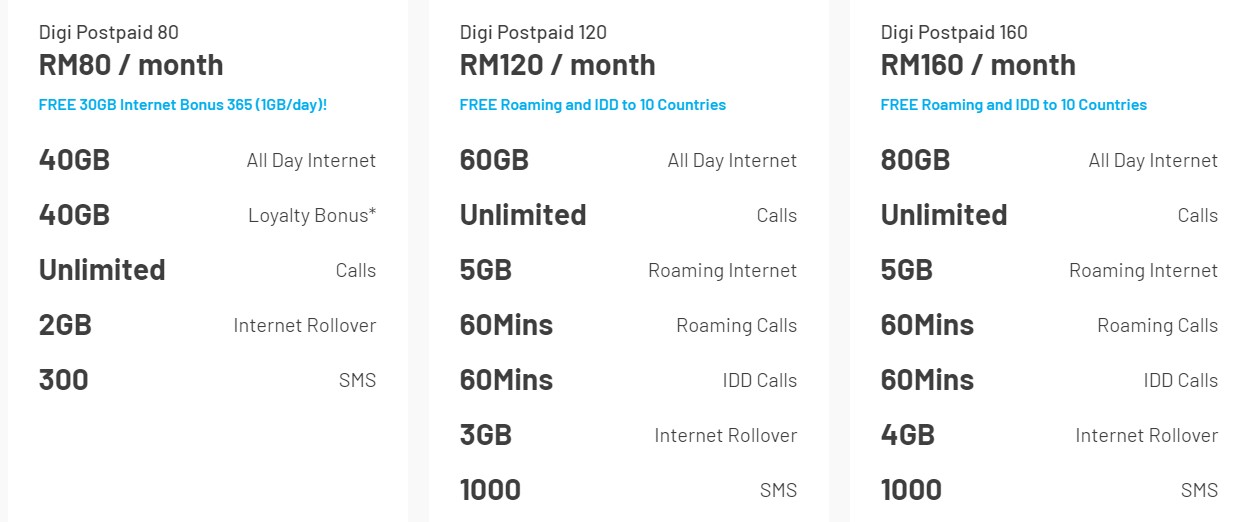 In case of the Digi Postpaid 80 plan, you no longer need to sign up for GBoost in order to enjoy 40GB of all-day Internet, you will also get additional 40GB of loyalty bonus over 24 months, which every 10GB will be given every six months you stay with the telco.
More Data on Affordable Digi Postpaid plans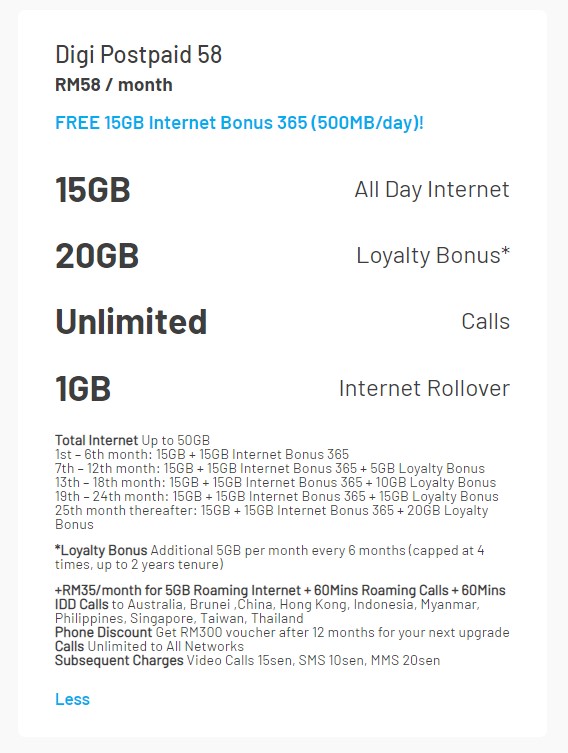 Digi has also updated the entry-level Digi Postpaid 58 plan with 15GB of all-day data, customers will also receive a 20GB loyalty bonus and an additional 15GB Internet Bonus 365 per month, while there is a slight confusion in the fine print on how the additional data is being allocated, customers should be getting 30GB of all-day Internet during the first six months, the 20GB loyalty will be distributed in 5GB four times every six months.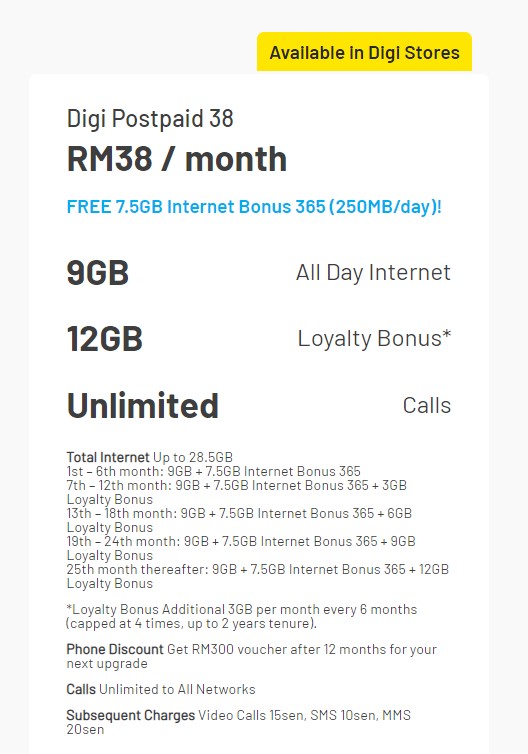 If you still think you don't need that much of data, the Digi Postpaid 38 is also up and offers 9GB of all-day Internet with additional 7.5GB of Internet Bonus 365 every month, you get unlimited calls as well as 12GB of loyalty bonus if you stay with Digi over the next 24 months, you will however need to head over to a Digi store to sign up for this plan.
Head on over to Digi for more info.