If you're tired of using the same video conferencing platforms for your remote meetings, these unique virtual spaces put a spin on virtual meeting platforms using immersive worlds, and engaging mechanics.  Next month's quarterly sales meeting is going to be lit! 
Gather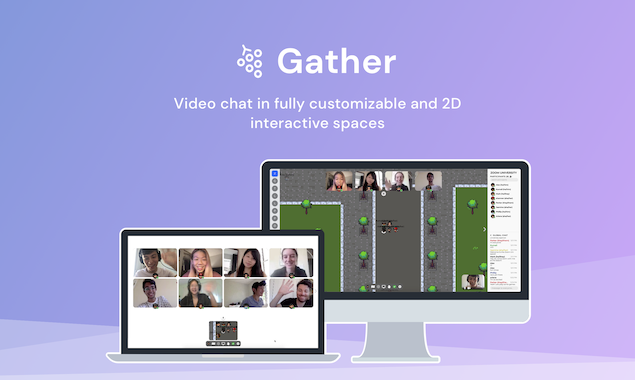 You've likely been pulled by your peers into a session on this video-game inspired app before – Gather puts users and their adorable avatars in a 16-bit space that has the same charming aesthetics of games like Stardew Valley and Habbo Hotel.  
You can use the app for free, or you can also choose to subscribe to get more benefits; however, it's not necessary because a free account still lets you have up to 25 people in a map, plenty of customizable maps, and password protected access – which plenty enough.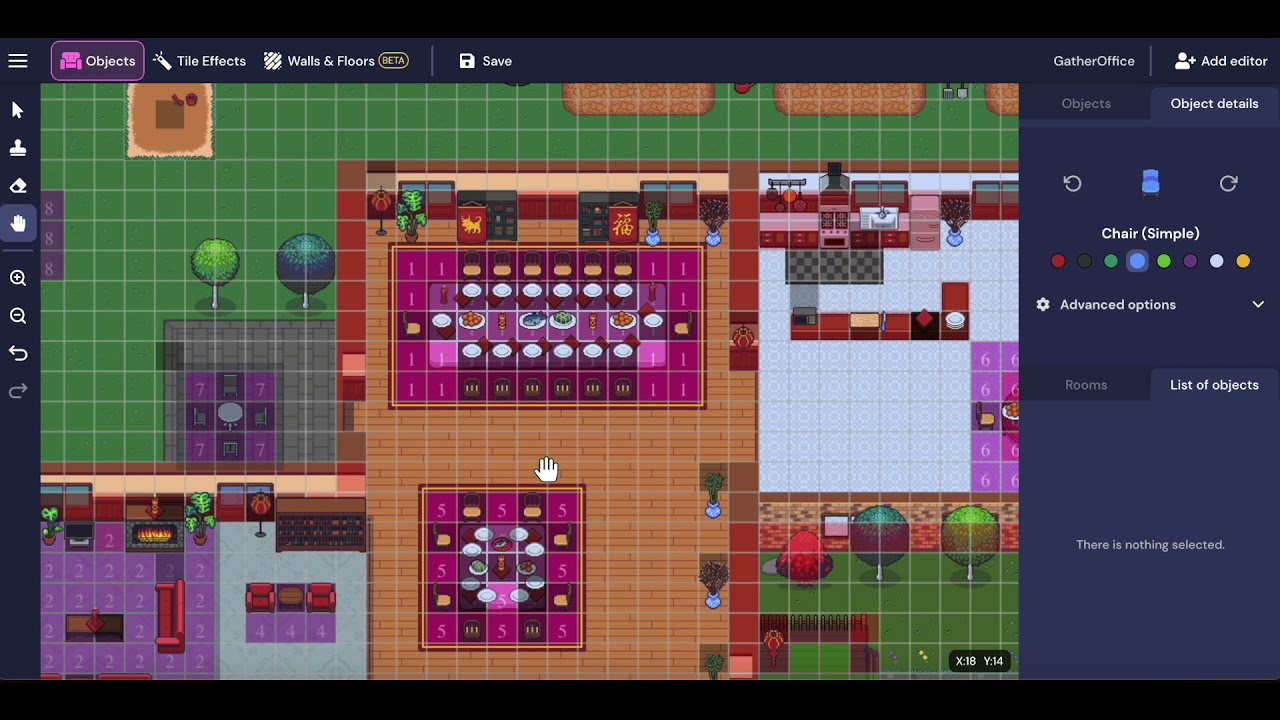 The way Gather works is that each map is dissected into different areas and private zones – like an actual office building; when two people are in a private zone together, they automatically engage in a video or voice call; people outside these zones will not be able to hear or see you; if you're feeling particularly upset with Steve that day, head over to the virtual pantry with Jen and vent away – Steve won't hear it!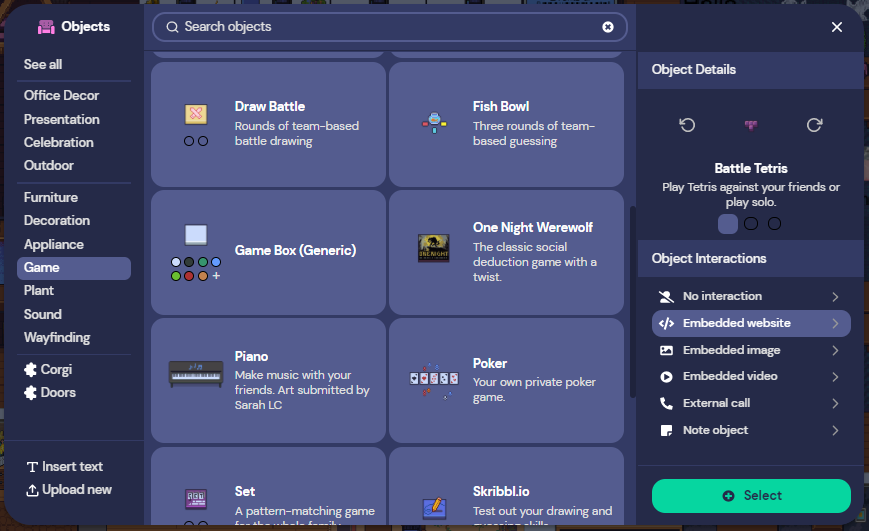 Other features include whiteboards for work discussions, shared documents, games that you can play to de-stress, and more! You can also spruce up your personal space with objects to make it your own – maybe put some Wisteria trees at the entrance to make your room more enchanting, games to make it a lounge where people can hang out! 
You can try out Gather here. 
Topia.io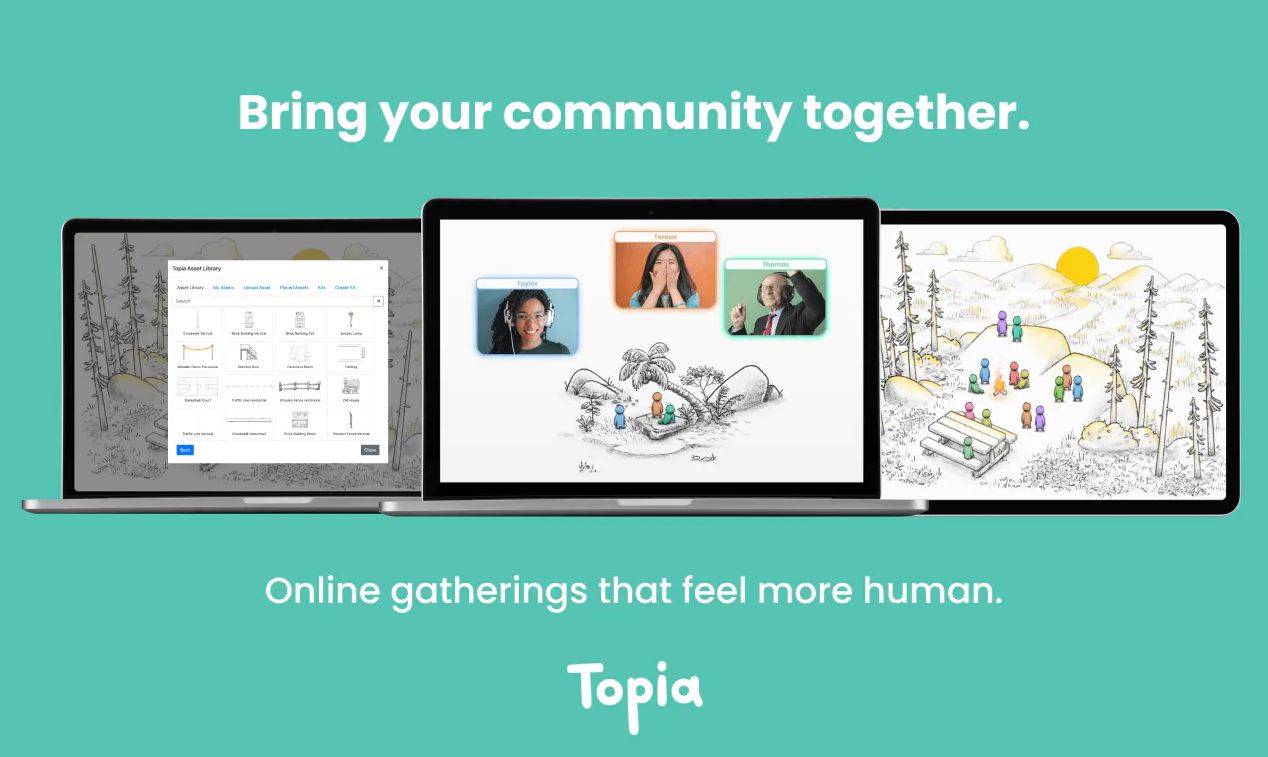 This uses the same proximity-based video conferencing mechanics as Gather where both your avatars need to be close in order to engage in conversation. The difference between the two apps is that Topia.io uses a wider variety of art styles that make each experience different.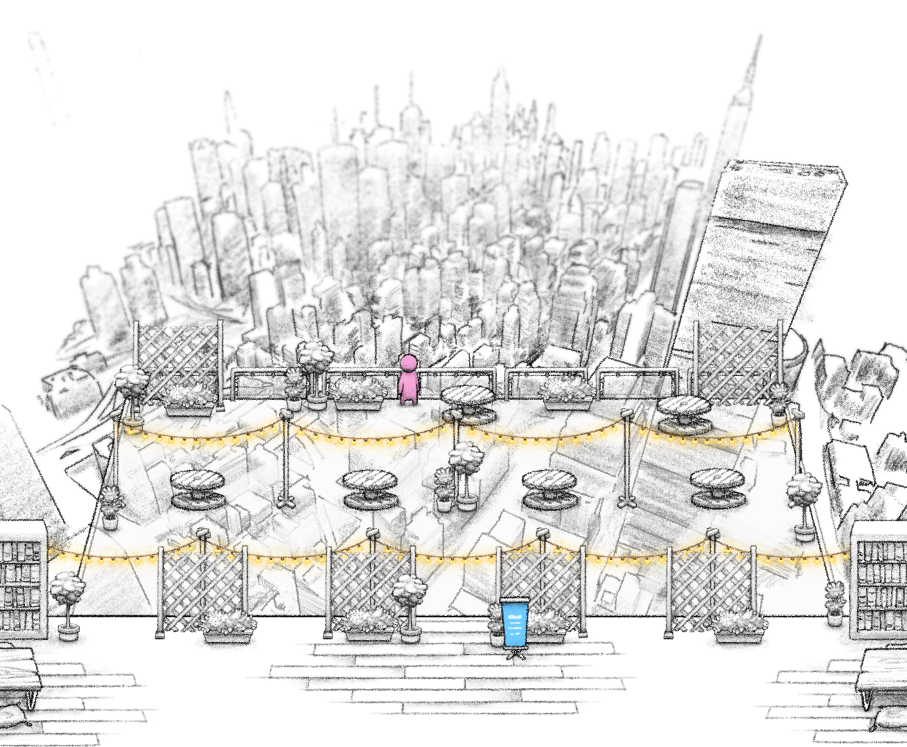 Topia.io is free to use, or you can also opt to upgrade your account for more features – with the basic account, you get to customize your world which fits up to 25 people, embed a website, shop, add sounds or live streams, and make your world private with passwords.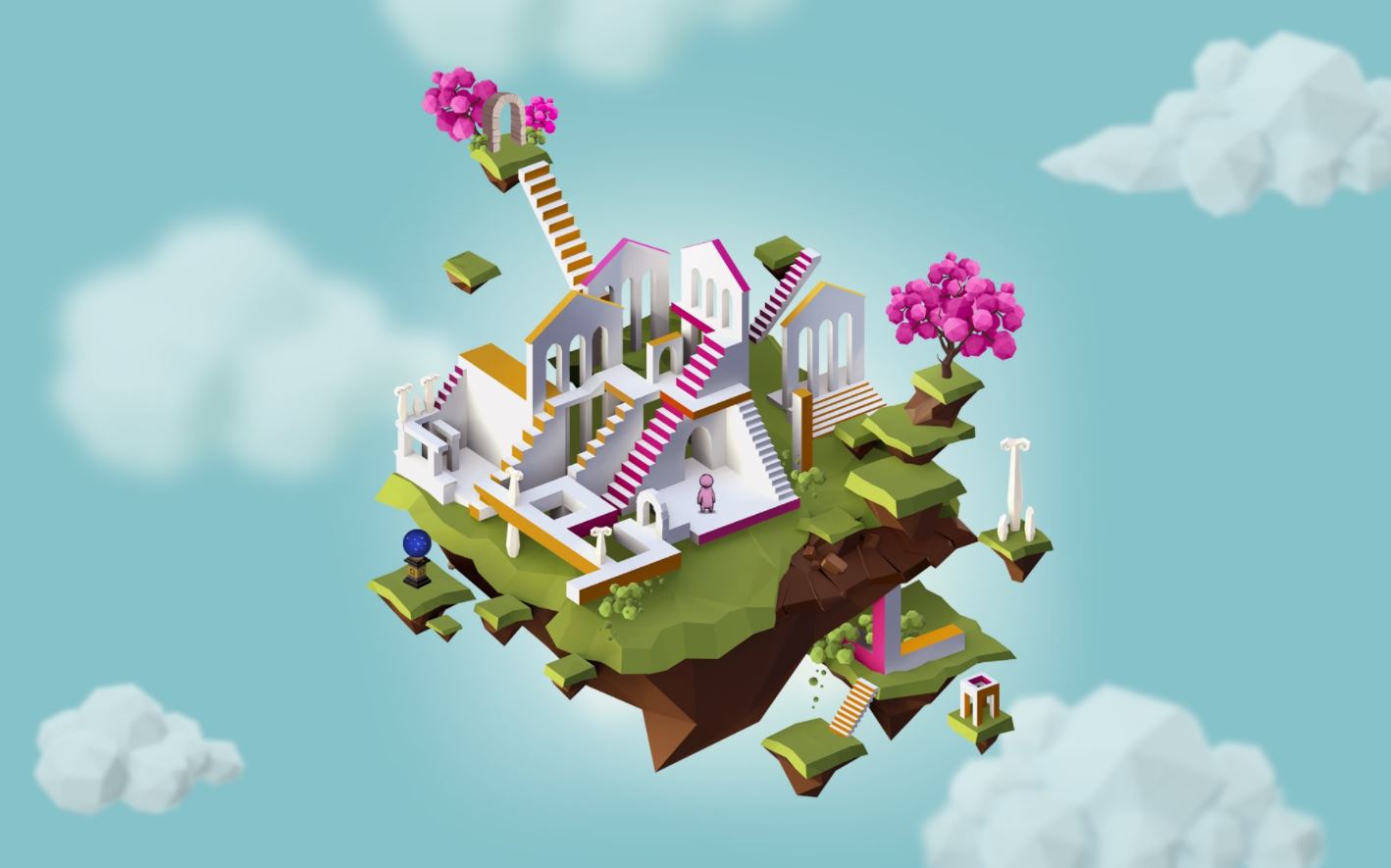 The world in Topia doesn't resemble an office, but rather an open and scenic space with trees, lakes, campfires, and more. You can choose desert landscape, or beachside; and add any object you want in the world to spruce it up. 
Start using Topia.io here. 
Microsoft Teams Together and Zoom Immersive View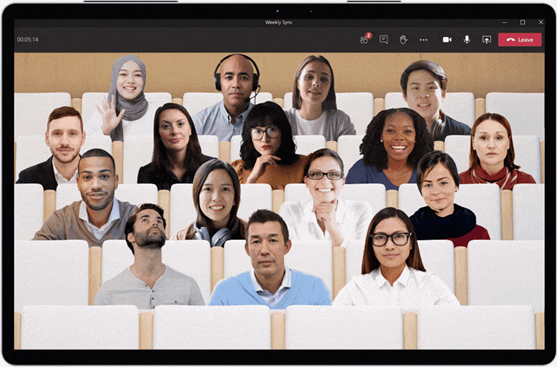 These two features in the popular Microsoft Teams and Zoom apps do away with gridded squares, and opt for a more holistic virtual meeting experience by putting all members in front of a virtual background. 
You've seen this feature used a lot by classrooms, and it's a great way for one person to address an audience – meaning this is useful in a work setting should there be any presentations, or town hall meetings.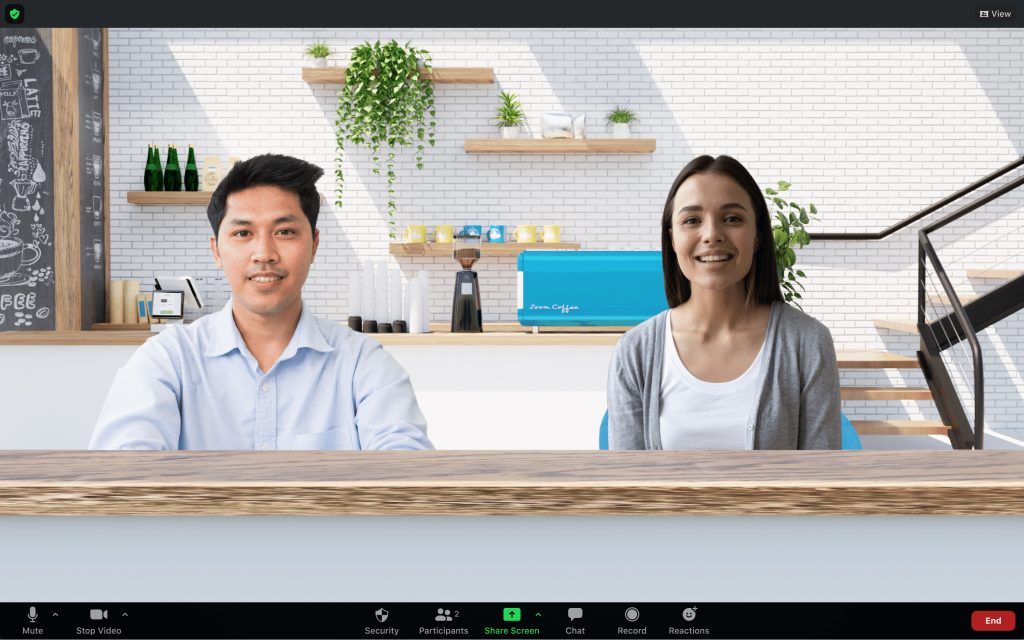 These features aim to aid in reducing video fatigue and improve group cohesion, and allow us to tap into our social and spatial awareness systems so talking to a group of people can feel more natural. 
Visit MS Teams or Zoom to find out how to use these features. 
VR Chat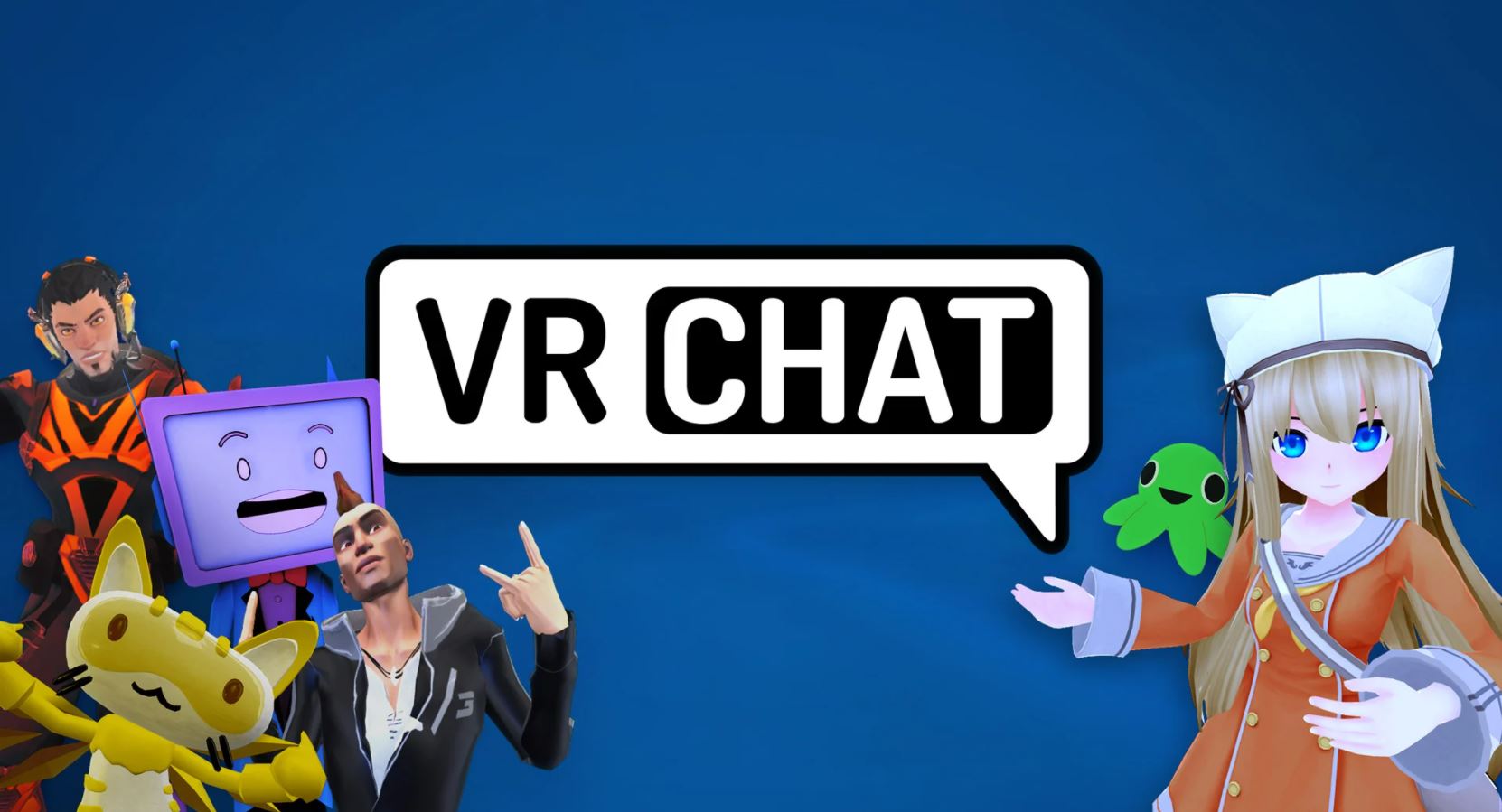 This is the outlier in our list mainly because it's actually a video game – but that doesn't mean it can't be used as a video conferencing tool either. VR Chat is free-to-play and you can get it on Steam. 
As the name suggests, this VR game puts players in a virtual world where you can pick your avatar and interact with one another – which is as immersive as you can get as far as virtual conferences go. This option is great if your colleagues have their own VR sets, but those who don't can also play it using their keyboard and mouse.  
You can create private world too, and simply send the invite links to your peers. The downside to VR Chat is that it may not be accessible to those who don't have the system requirements to run the game. But the upsides are plenty – including the option to go as Shrek or a weirdly distorted Pikachu. 
Download VR Chat here.
So those are some of few ways you can spice up your next meeting, and have fun while discussing quarterly sales numbers. Let us know if you'd like to see more added to list down in the comments!