The Proton Saga has certainly come a long way with 34 years of history.
Under the leadership of Geely Motors, the national car maker has refreshed the iconic Proton Saga after successfully unveiling the X70 SUV and updated Proton Persona.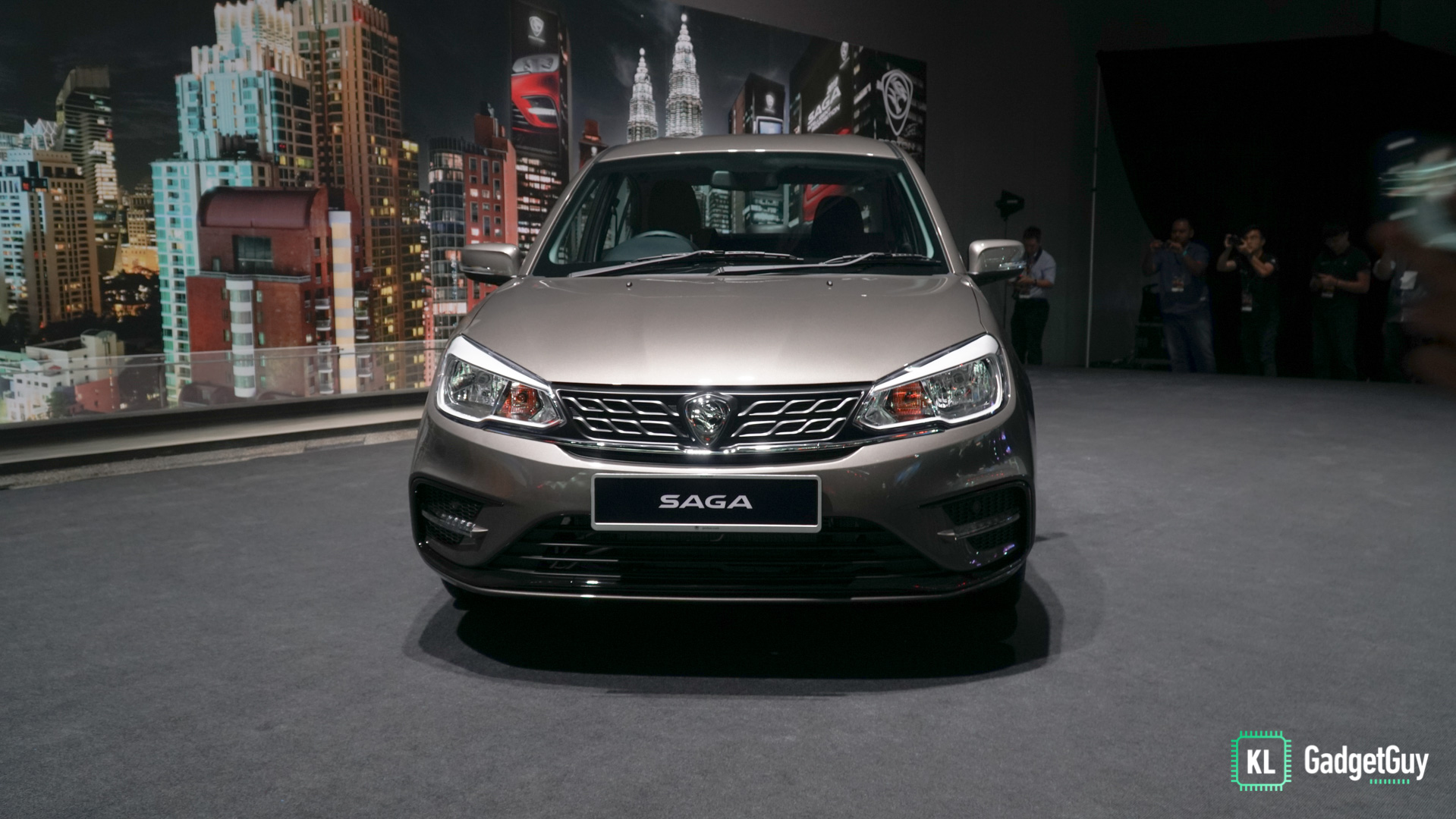 The 2019 Proton Saga features an updated exterior with the company's signature 'infinite weave' grille and a more aggressively styled front bumper with daytime running lights.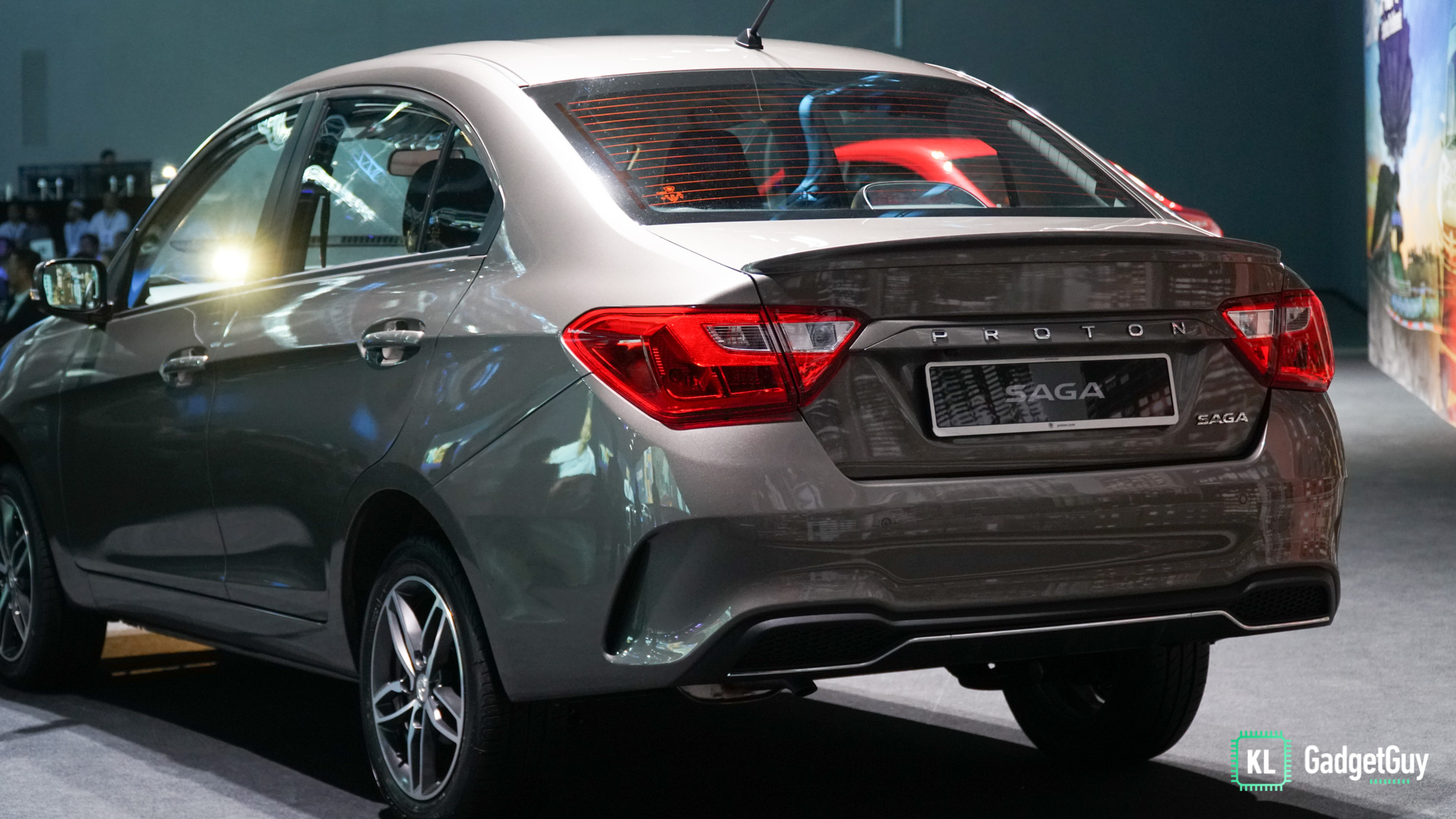 To match the looks of the front, the rear bumper also receives the same aggressive designed bumper with a new rear spoiler, while the Proton badge is replaced with the word 'PROTON' just like their recent car models.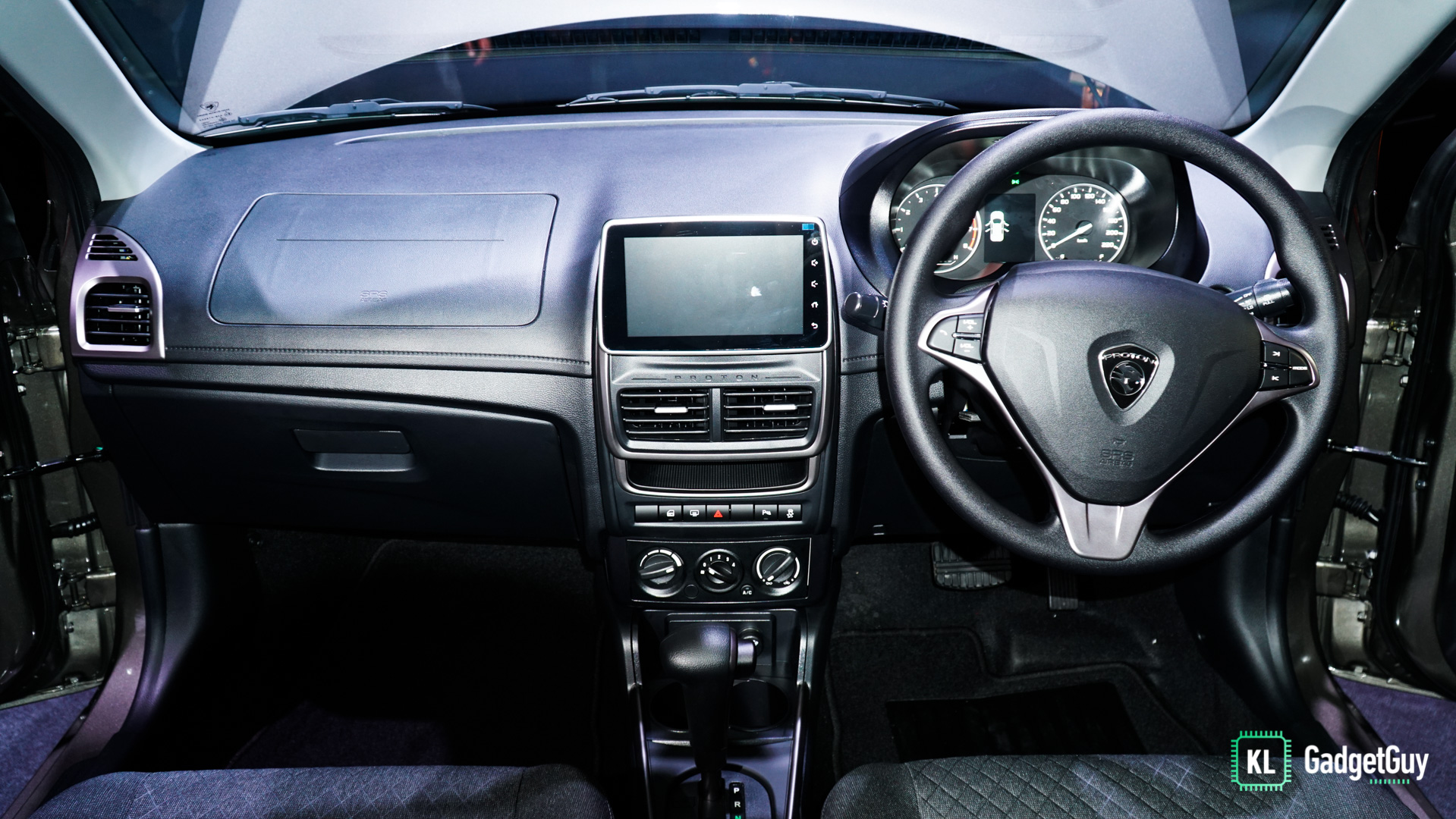 The most prominent update made to the 2019 Proton Saga is on the inside, where you get a new instrument panel with a multi information LCD display and eco drive assist, a floating-type 7″ touch screen Android based entertainment system that's unique to the Premium model, which comes with 16GB of internal storage which users could potentially expand its app catalogue and store media files.
Proton says that the Saga's sound system is much improved from its predecessor, with the Premium model having a 4-speaker sound system, while the Standard models come with a 2-speaker system.
On the Premium model, drivers will get two USB ports for charging their devices and one USB port for MirrorLink connectivity.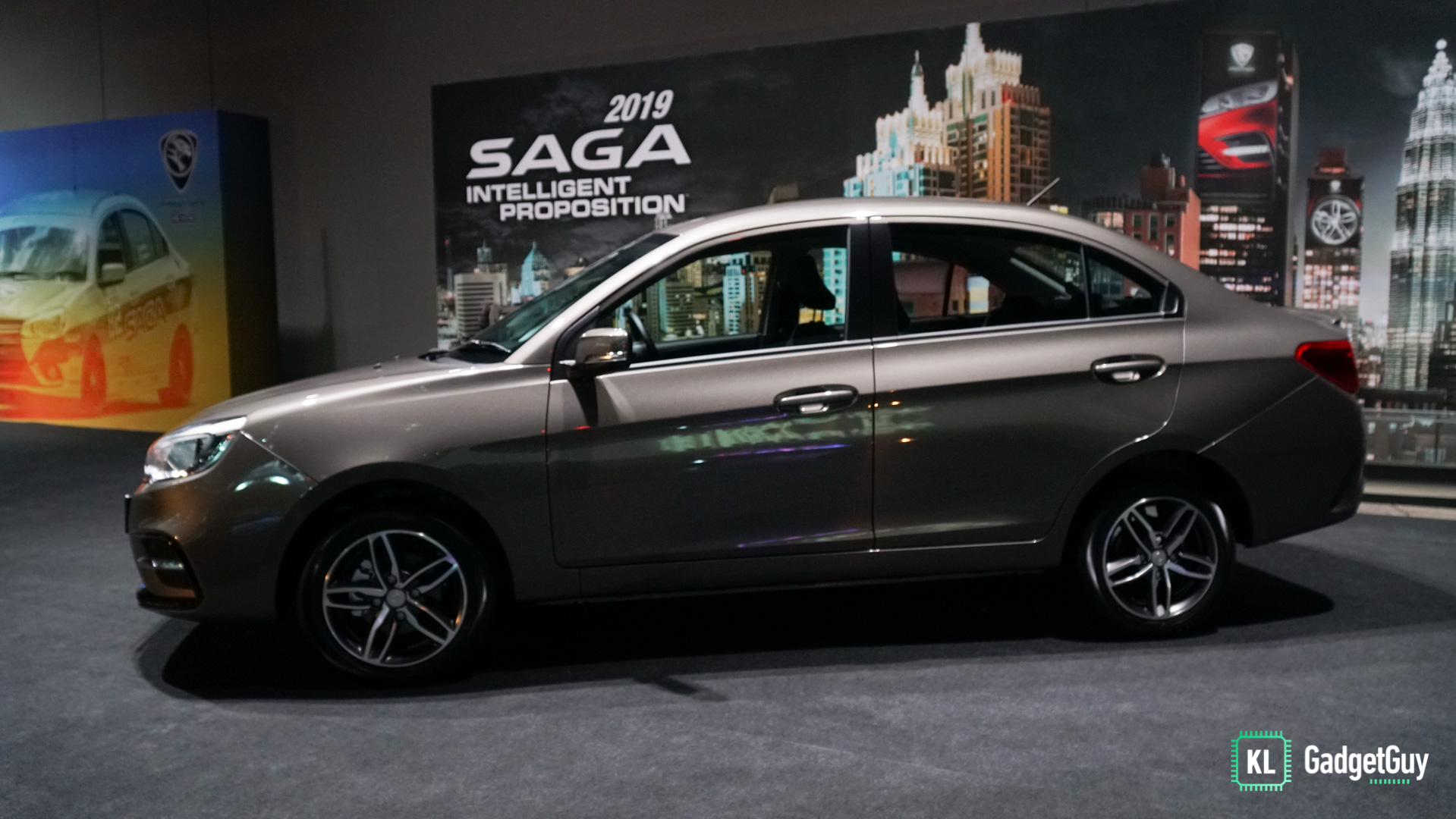 The 2019 Proton Saga also does not compromise on safety features, as you get two Airbags on the front, ABS, EBD, Brake Assist, Electronic Stability Control, Traction Control System, Hill Hold Assist, Rear Seat ISOFIX, Front and Rear Parking Sensors and Reverse Camera for the premium model.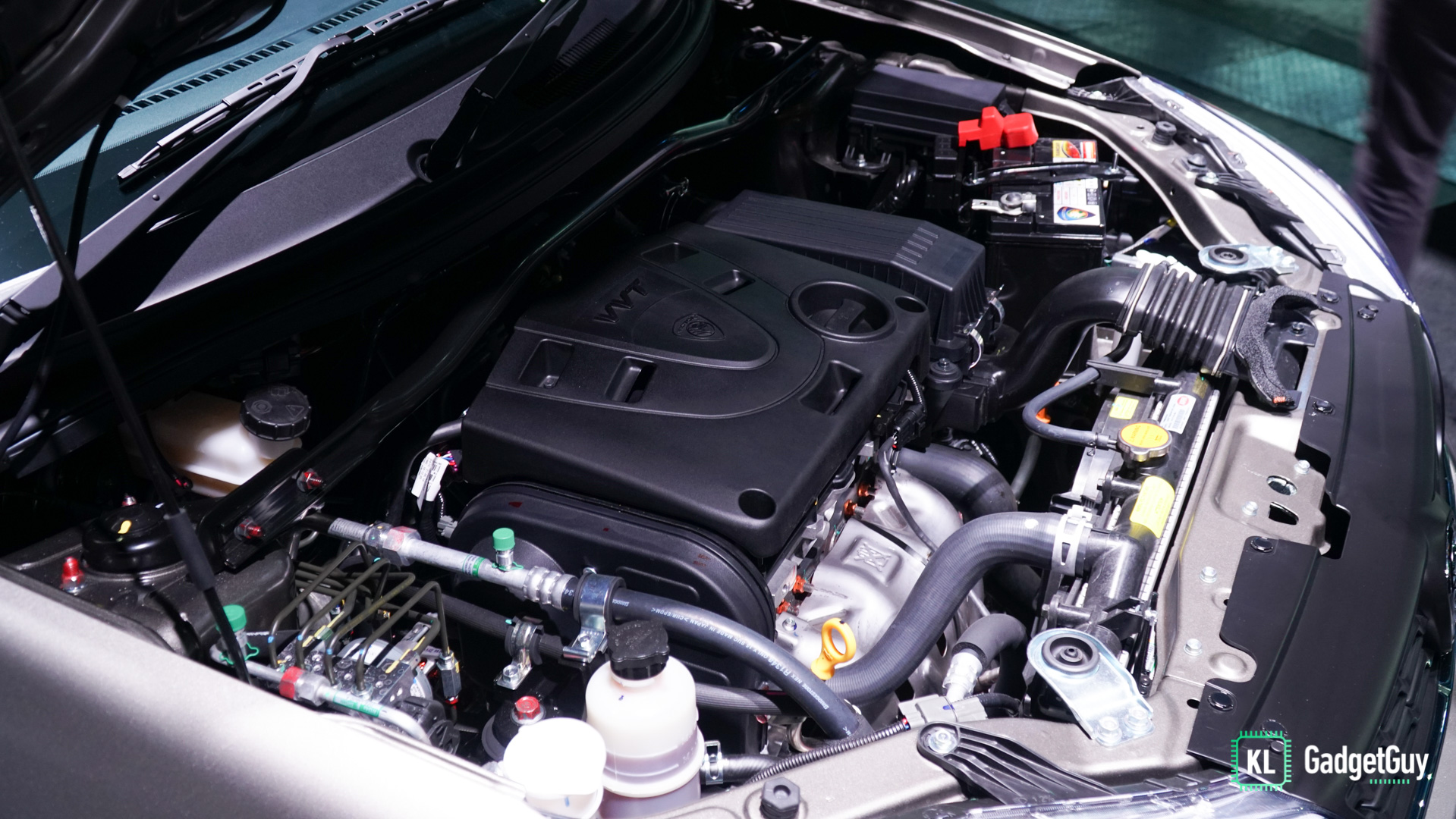 No engine upgrades here, it is still the same 1.3L Campro VVT engine that outputs 95PS and 120Nm, its gearbox has however been updated to a 4-Speed automatic transmission from the CVT transmission, which Proton claims to have better manual control of the gears during spirited driving. In terms of tyres, the Standard variant will receive 185/60 R14 wheels, while the Premium variant gets 185/55 R15 wheels.
What really took us by surprise is the savings on the 2019 Proton Saga's cost, which Proton claims to have saved up to RM3747 while adding over RM1700 worth of features for the Premium model.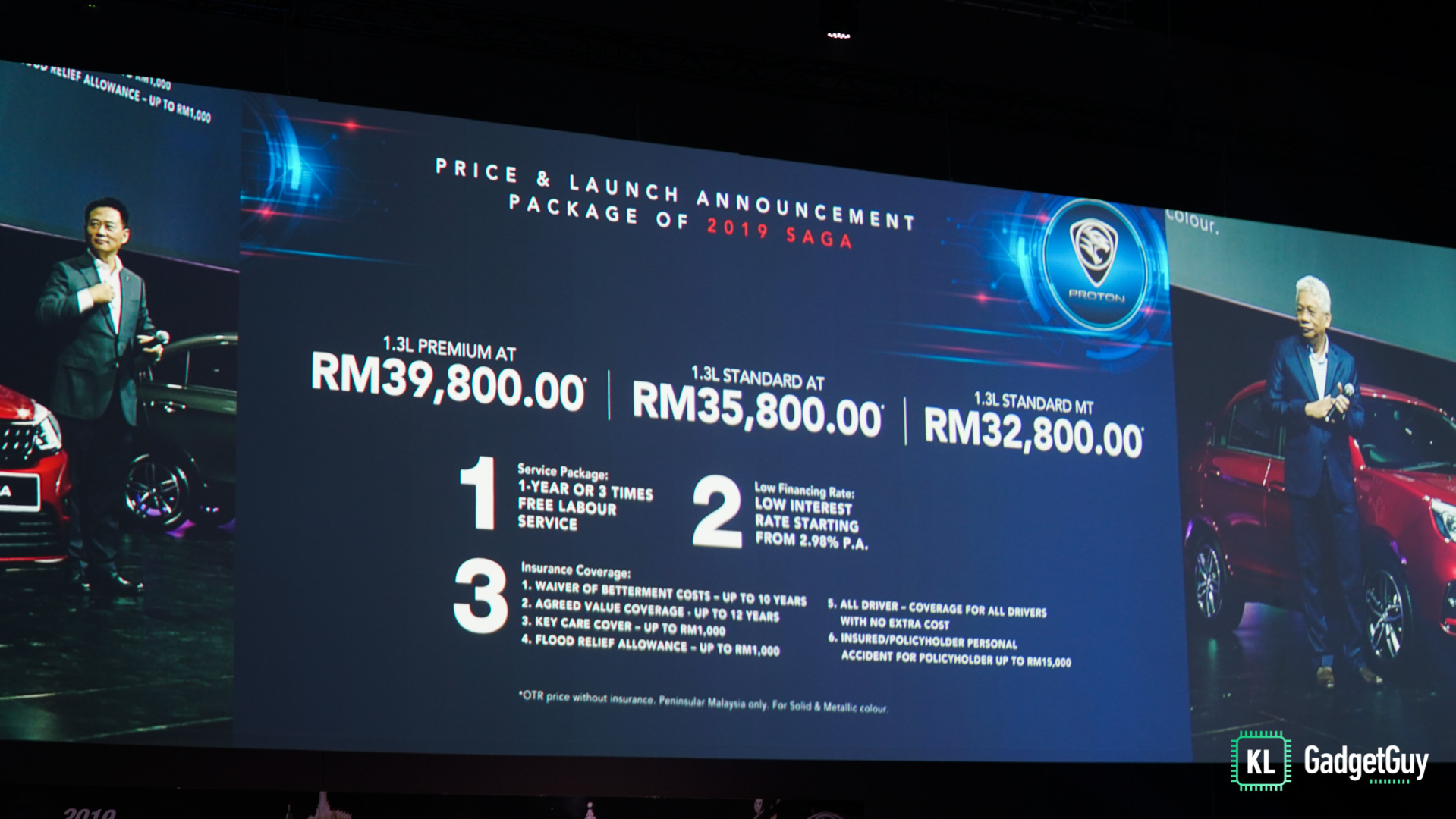 The 2019 Proton Saga is available in three variants – Standard MT, Standard AT and Premium AT, the company is offering a 1-year or 3-time whichever comes first free labour service, a low interest rate starting from 2.98% per annum and an attractive insurance coverage package that no other car makers are offering.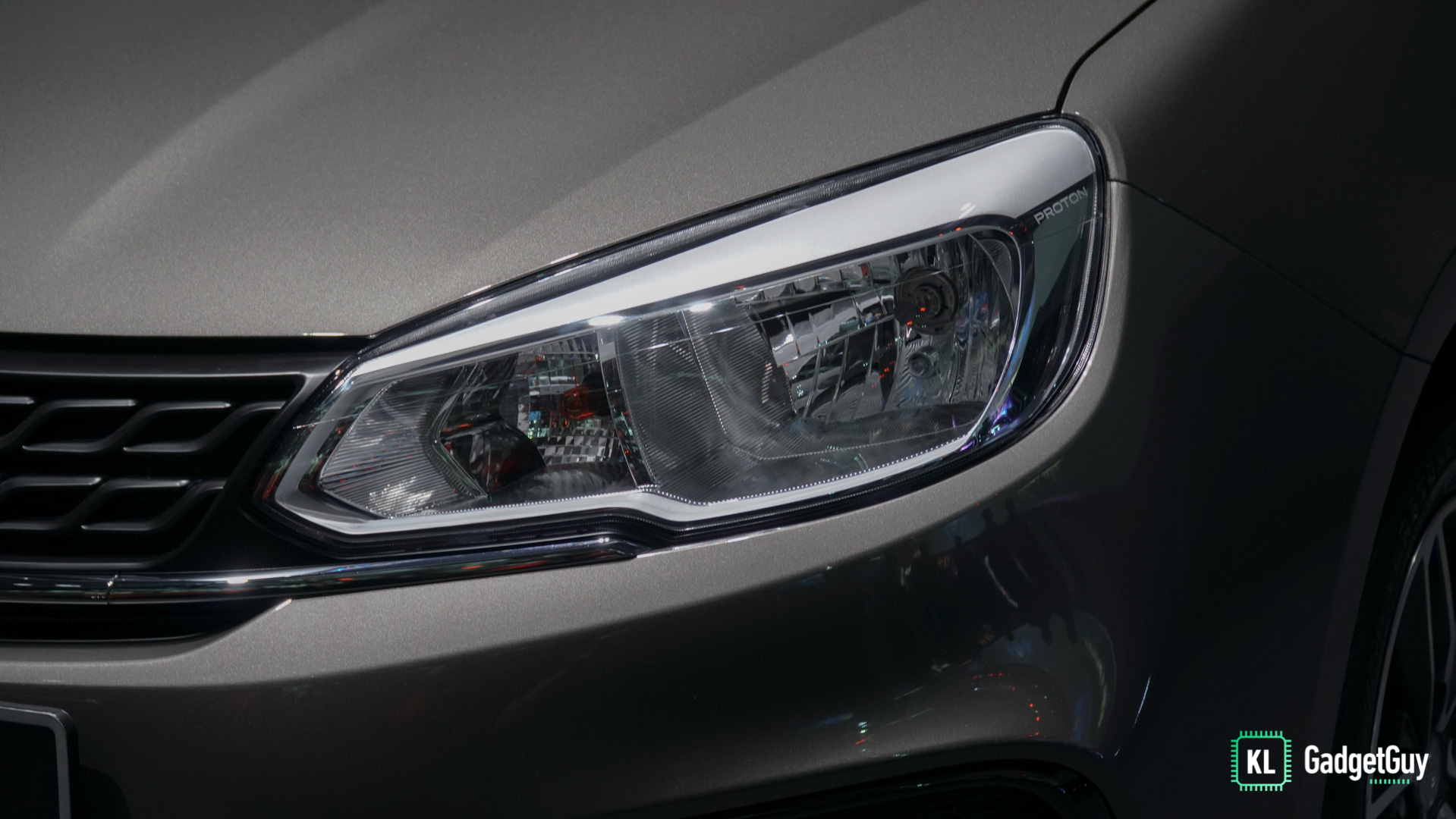 Prices of the 2019 Proton Saga are listed below OTR without insurance:
Standard MT – RM32,800.00
Standard AT – RM35,800.00
Premium AT – RM39,800.00