Whenever a 'Lite' moniker is slapped on to a flagship phone model, it usually is a far cry from the non-lite sibling where manufacturers tend to significantly cut down on features to make it more affordable, but that's fortunately not the case with the Xiaomi Mi 11 Lite, where Xiaomi is still putting a huge priority on premium features that you won't find on other phones of the same class while ensuring it can be afforded by everyone. 
1 billion Color Display with 90Hz refresh rate and 240Hz polling rate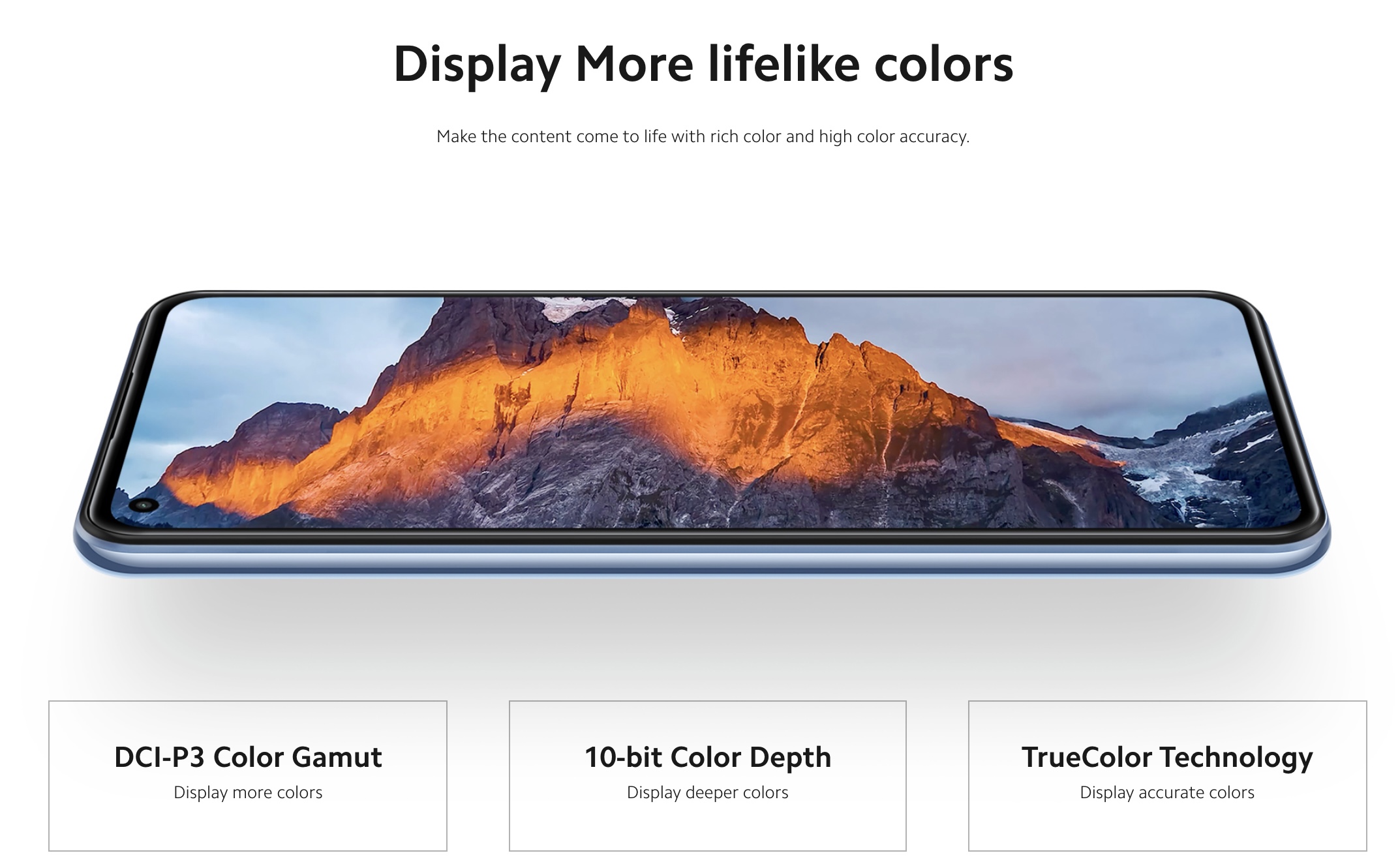 The Mi 11 Lite brings life to your movies with its brilliant 1.07 billion color Super AMOLED display that produces more colors than most smartphone displays, it also comes with a 90Hz refresh rate and 240Hz polling rate so that scrolling on your news feed feels buttery smooth and responsive, these aren't common features found on mid-range phones and you won't be able to unsee it once you experience it on the Mi 11 Lite. 
Hi-Res Audio Experience
Experience sound detail that you have never heard before on your headphones with the Mi 11 Lite, this is a Hi-Res Audio and Hi-Res Audio Wireless certified device that aims to produce the best audio quality that the artist intended for the listener, coupled with the dual loudspeakers, there's no need for an external speaker when you want to blast music in your room. 
Superior performance and power efficiency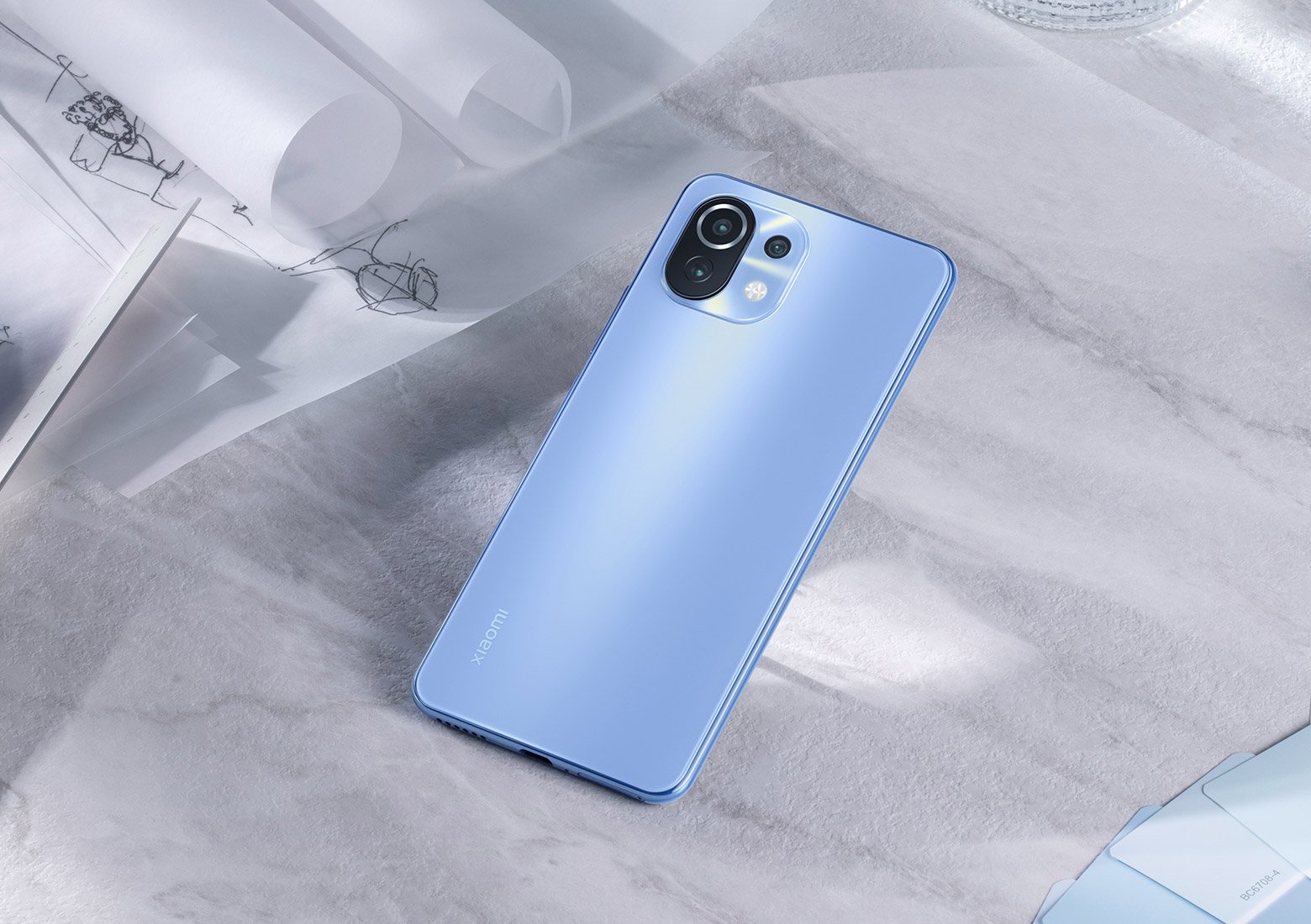 Powering the Mi 11 Lite is the Qualcomm Snapdragon 732G gaming processor that is mated to 8GB RAM and 128GB of storage, which is why it is no slouch when it comes to every day performance and a lag-free gaming experience, it also ensures the best power efficiency all thanks to a sophisticated 8nm fabrication process.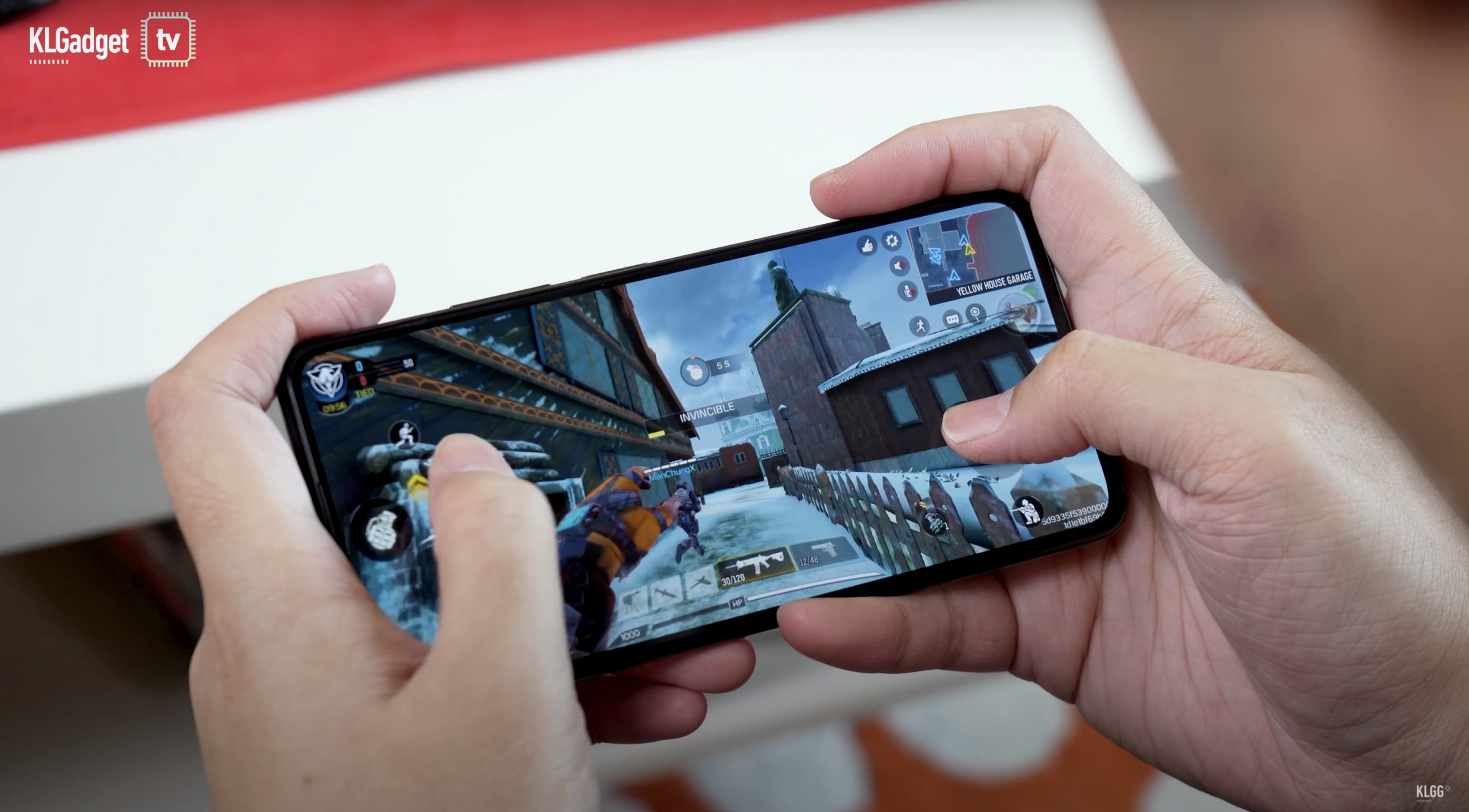 Whether you are a social nomad or hard core mobile gamer, the Mi 11 Lite easily powers a heavy work day with a 4250mAh battery that supports a fast 33W charging input, which means you don't need to wait long even when it runs low on juice and it certainly is a life saver when you depend a lot on your phone. 
Picture perfect with a no compromise camera system and intelligent software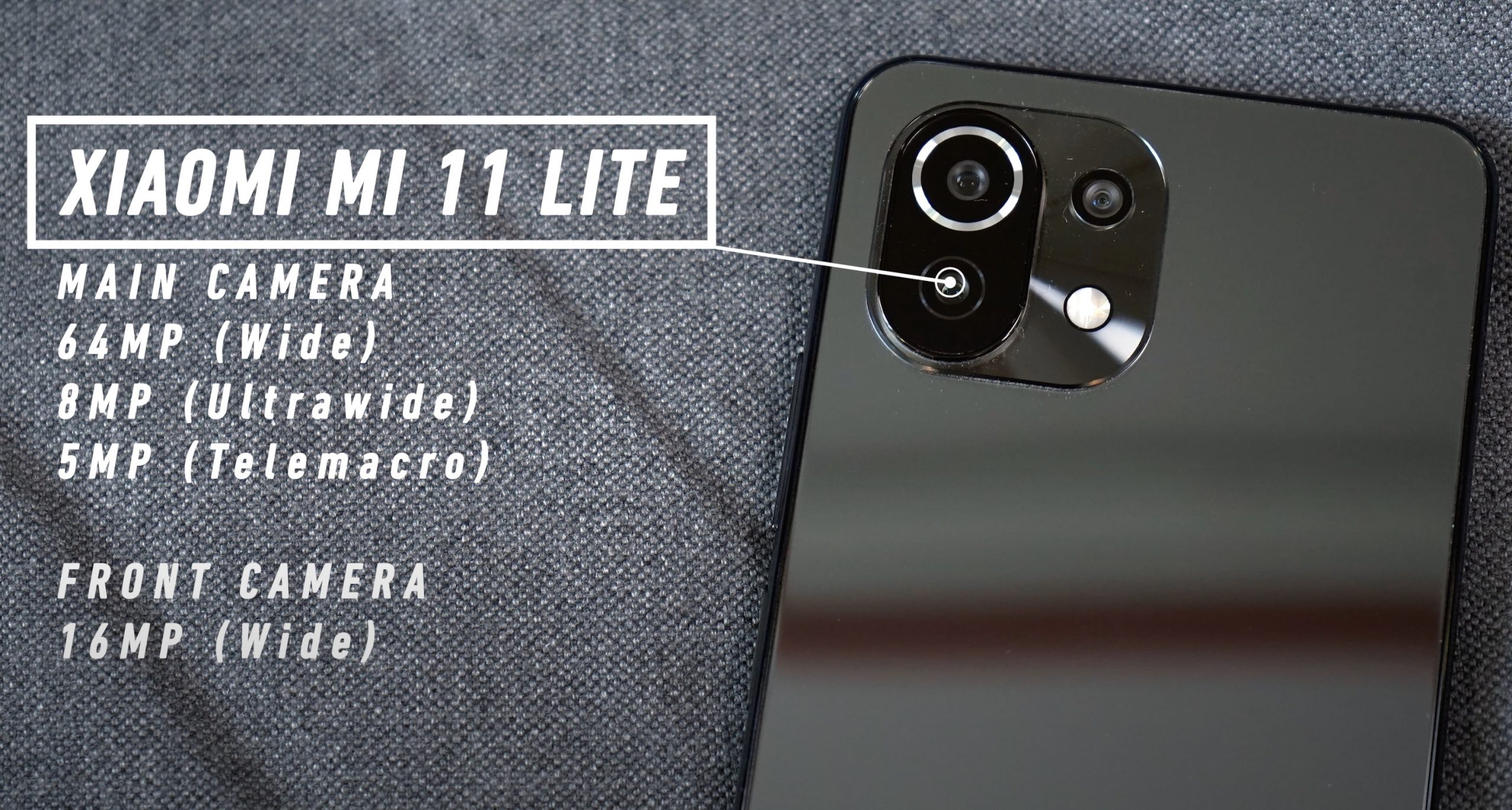 Never settle for a subpar smartphone camera, which is why the Mi 11 Lite is equipped with a triple camera array that comprises a 64MP main camera, 8MP ultra-wide and 5MP telemacro camera, combined with Xiaomi's innovative AI camera software and algorithm, every press of the shutter button is a perfect shot be it a stunning landscape scenery, portrait or close up macro shot.
[sciba leftsrc="https://klgadgetguy.com/wp-content/uploads/2021/05/nightshot-mi11lite-scaled.jpg" leftlabel="Mi 11 Lite with Night Mode" rightsrc="https://klgadgetguy.com/wp-content/uploads/2021/05/normal-mi11lite-scaled.jpg" rightlabel="Mi 11 Lite without Night Mode" mode="horizontal" width=""]
Low light photography has always been a challenge for many smartphones, but not for the Mi 11 Lite, as the main and front facing 16MP features Night Mode that enables them to take bright, low noise photos without hassle.
Of course, what's fun if you can't make the most out of your pictures and videos? The Mi 11 Lite takes the photography experience even further with a wide selection of video modes and filters that can potentially make your shots look more attractive that would take a lot of effort to produce in post process. 
Comfortable aesthetic and eye-catching design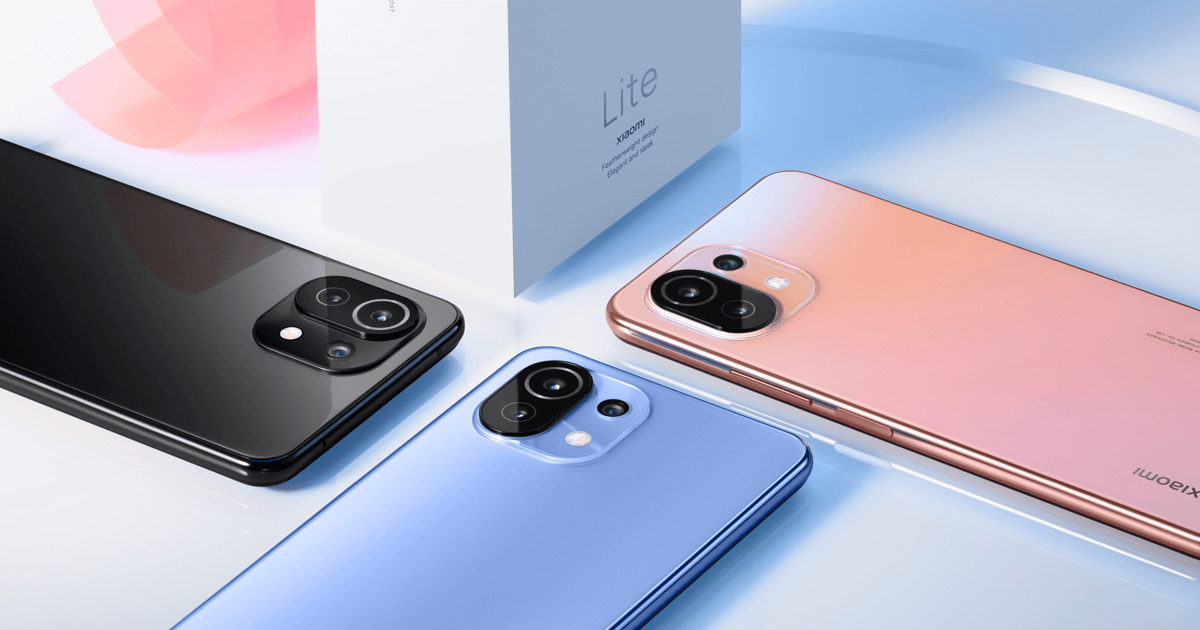 All thanks to the 1.88mm ultra-slim bezel on the top and sides, the Mi 11 Lite becomes a very compact smartphone despite its huge 6.55-inch screen size which makes it a very comfortable phone to hold in your palm that results in lesser accidental drops, but even if you have slippery hands, fret not as the Mi 11 Lite's display is protected by Corning Gorilla Glass 5. 
The Mi 11 Lite is available in eye-catching color options of Boba Black, Bubblegum Blue and Peach Pink to match your fashion statement, it can be purchased at Xiaomi's official store on Lazada, Shopee and authorised Mi Stores nationwide for an affordable retail price of RM1,199.
Watch our hands on of the Mi 11 Lite here
This article is sponsored by Xiaomi Malaysia