As most of our work happens remotely these days, no work can go uncompromised without a decent performing laptop, and with that in mind versatility and security is also an important factor when it comes to choosing the perfect laptop for work and business, this brings us to the all-new MSI Summit E13 Flip 2-in-1 laptop, which aims to be different from the rest just like how you aim to succeed in your work. 
Excellent premium build with solid aluminum construction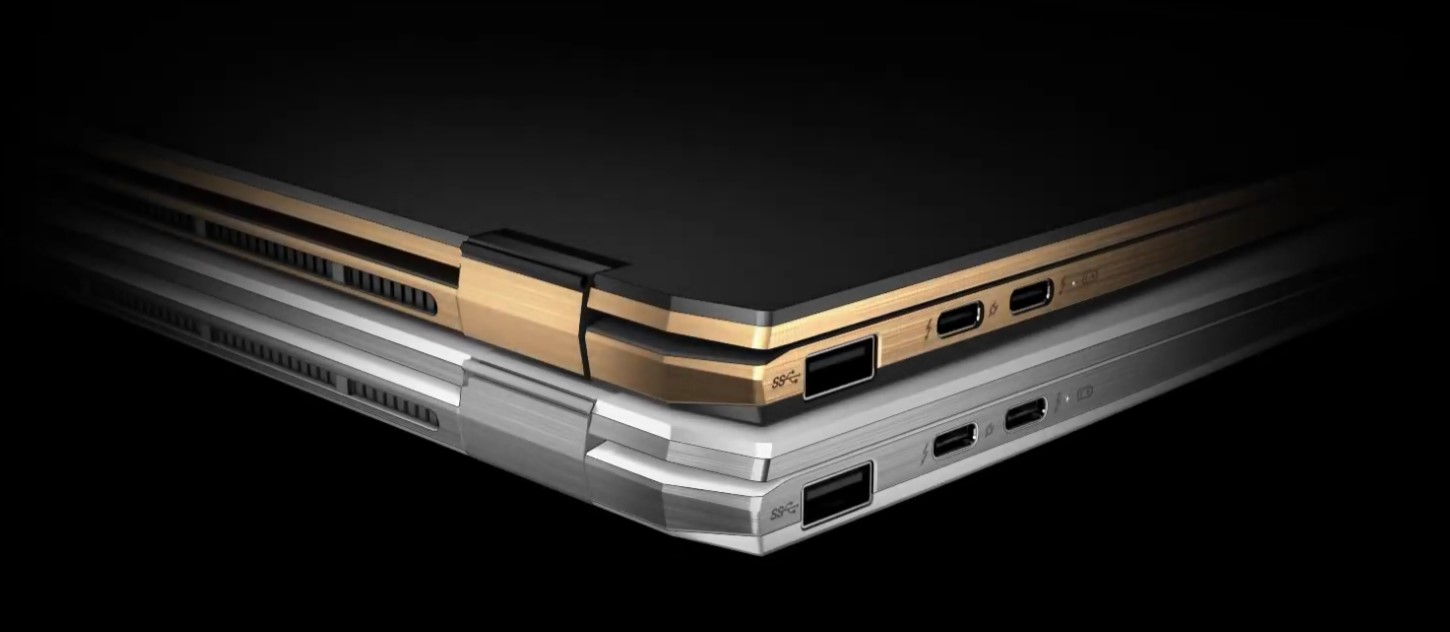 Just like you, the MSI Summit E13 Flip strikes attention with its excellent MIL-STD-810G certified all aluminum unibody construction with CNC-milled high precision chamfers, with color options of a minimalist Pure White chassis or stylish Ink Black with rose gold pattern chassis, it begs to be noticed and moreover, a 14.9mm slim profile and light 1.35kg weight means you can take it anywhere wherever your ideas go without the heft. 
The MSI Summit E13 Flip also uses a convertible 2-in-1 form factor that lets you use it in whatever way you desire, so whether you are writing an important business e-mail or scribbling your next great business plan, you are doing it all on one great device that is both a laptop and tablet. 
13-inch display that lets you see better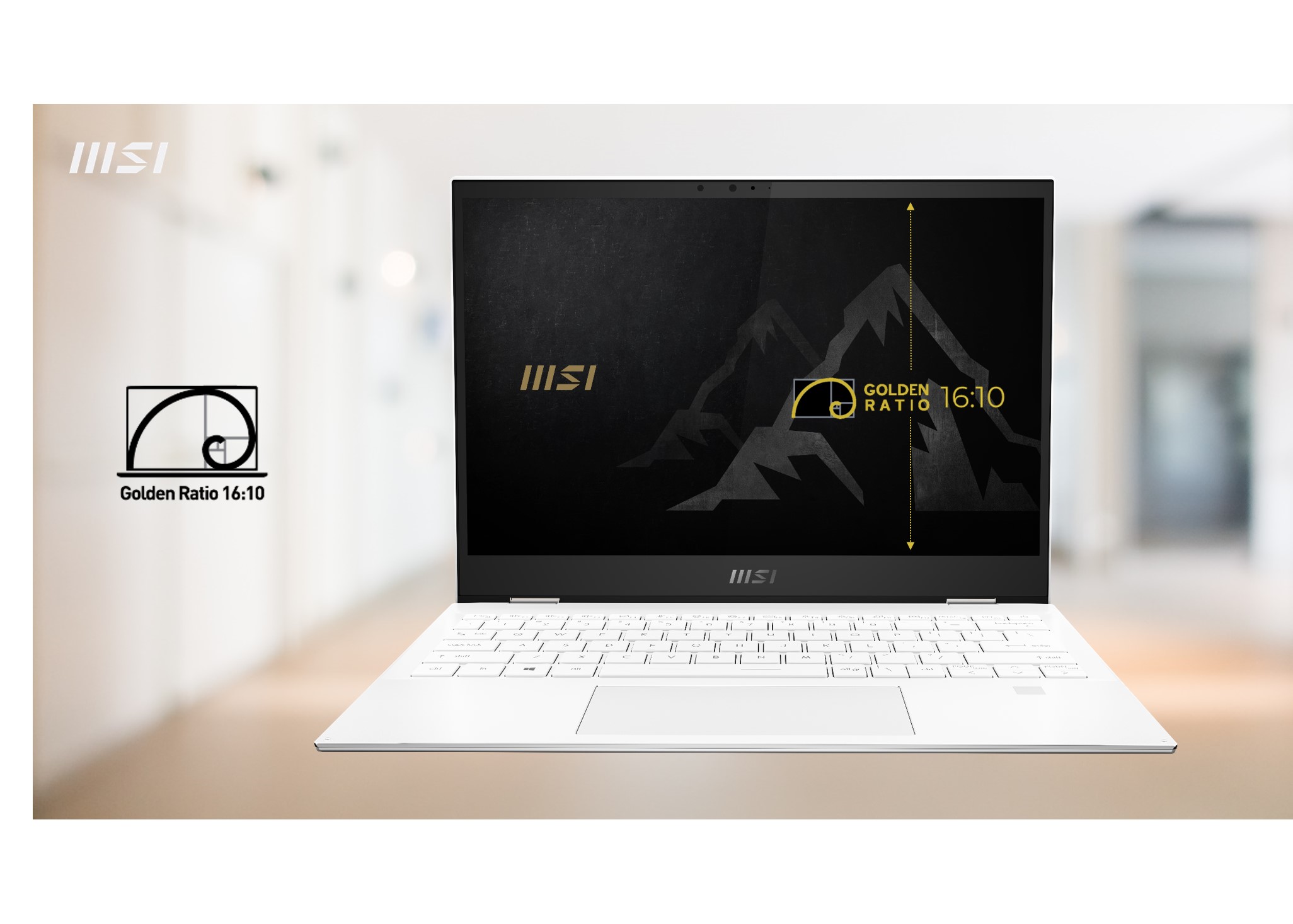 Unlike many other business laptops, the MSI Summit E13 Flip lets you see better on a compact display with a 16:10 aspect ratio, this means you get more vertical space that's optimized for reading and lesser scrolling. Furthermore, you get no compromise on colors as it supports the 100% sRGB color space that makes it a vibrant display for a business laptop, it also soothes your eyes with an Ambient Light Sensor (ALS) technology that automatically tunes the brightness and colors according to your room's ambient light, making work and play more enjoyable than any other business laptops. 
MSI Pen – More than just a stylus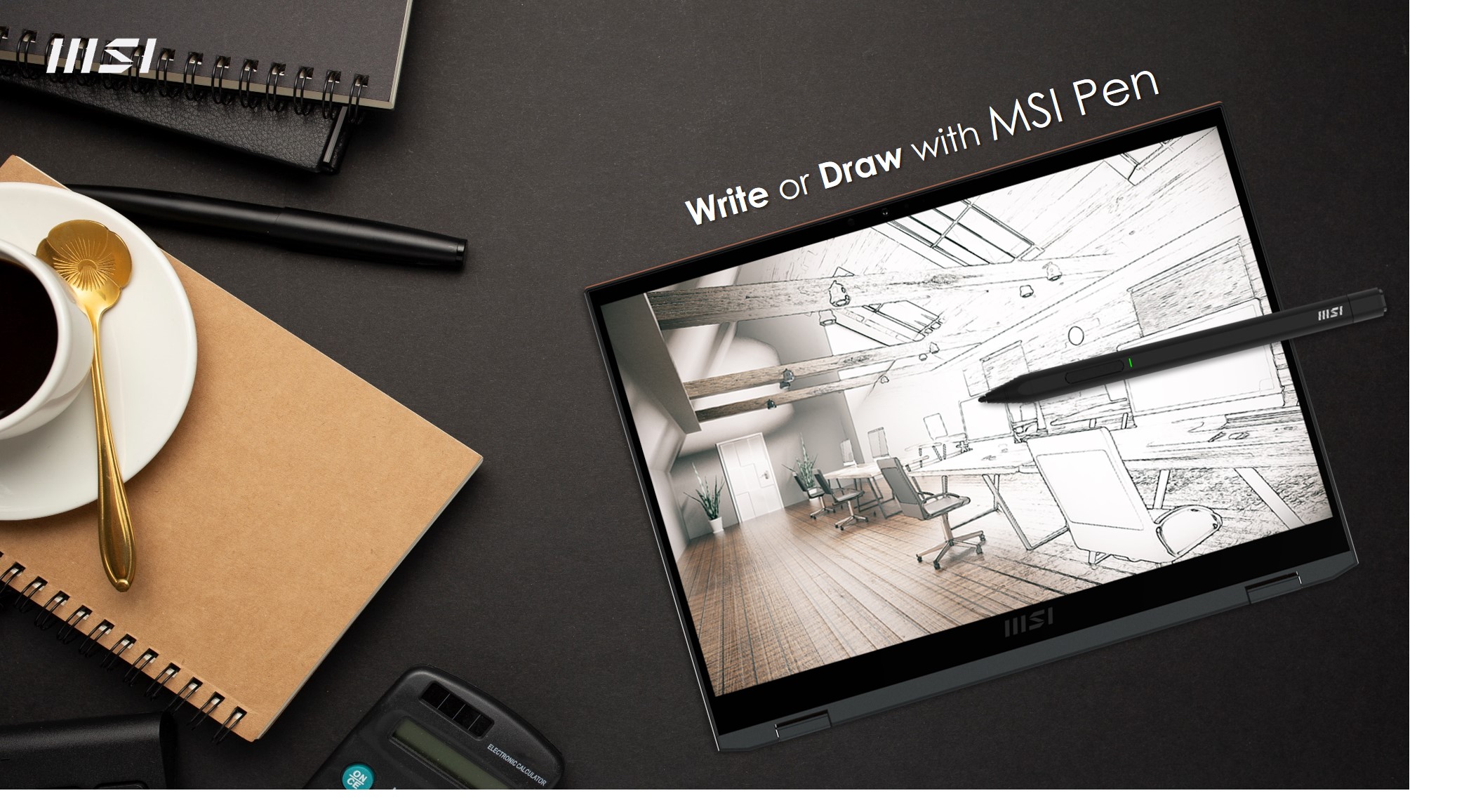 The MSI Summit E13 Flip supports the MSI Pen, which is a pressure sensitive stylus that can be used for scribbling notes and drawing artwork made exclusively to work with the laptop, it supports up to 166-degree tilt angle and 4096 level of pressure that artists can take advantage of, but for the business user, you can use the MSI Pen as a remote control for your presentations, how versatile that is eh? 
Built-in webcam that reduces noise and is 

unhackable

!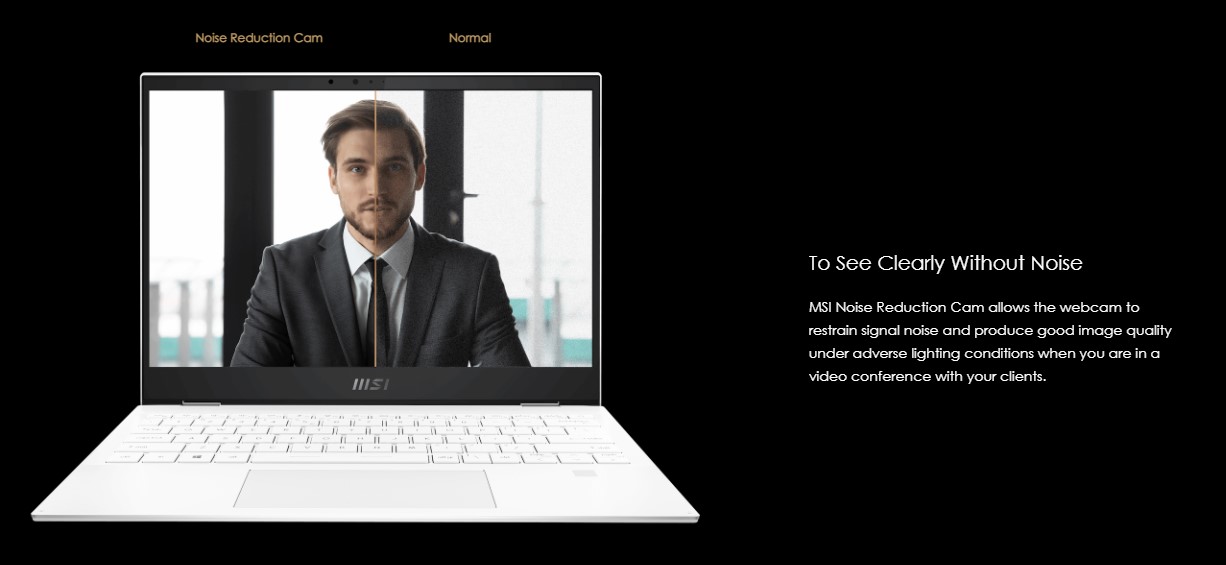 Seriously, how many laptops actually have good webcams? The MSI Summit E13 Flip won't ruin your video calls with a noise reduction HD camera, the MSI Noiseless Cam will aim to reduce noise and produce good image quality when under adverse lighting conditions, while enhancing bandwidth consumption that doesn't affect connection quality.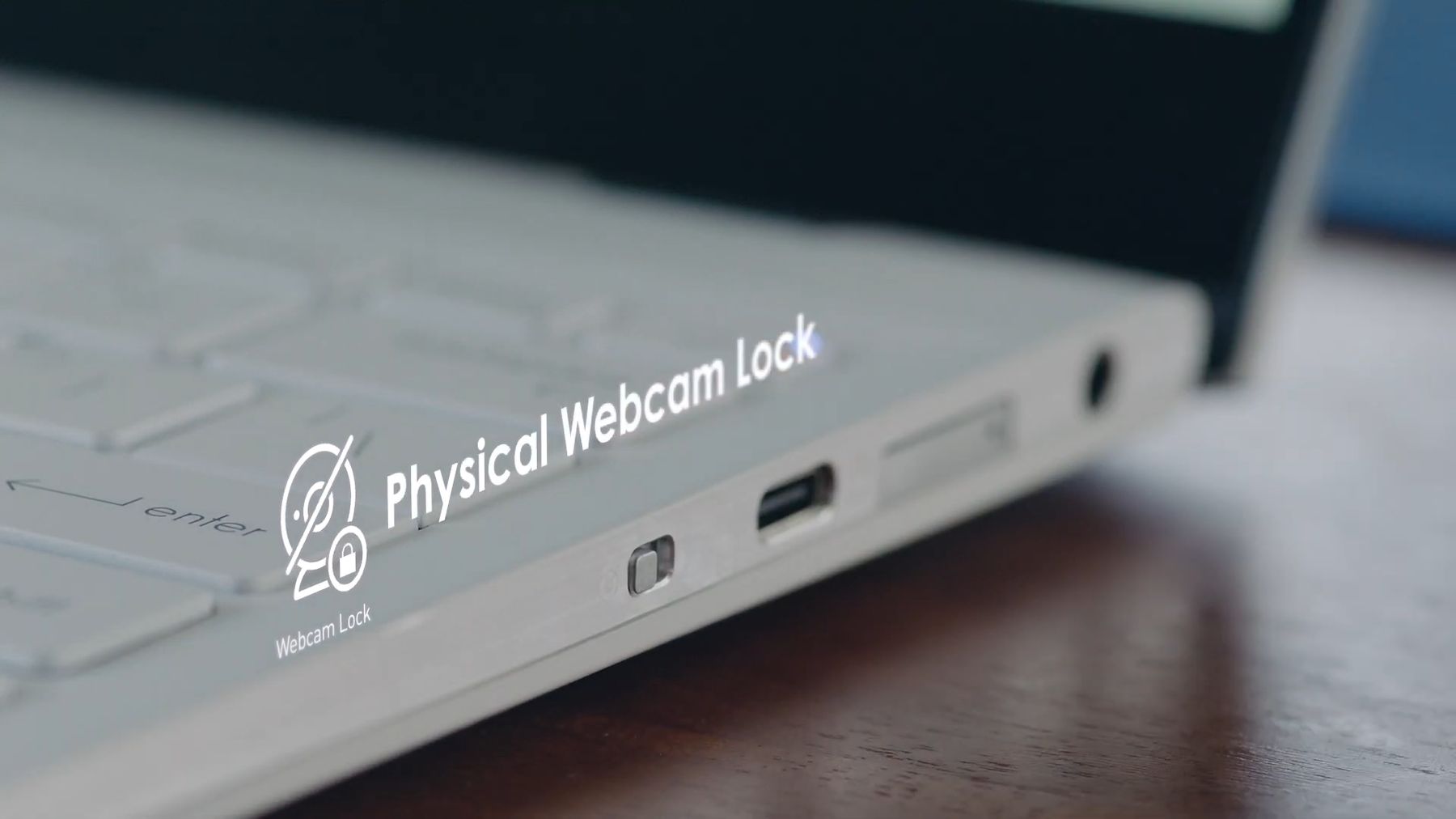 Afraid of webcam hacks and privacy concerns, the MSI Summit E13 Flip lets you disable the webcam with a dedicated webcam hardware kill switch or function button, which offers better protection than any other laptops and you no longer need to spoil the beauty of your laptop with an ugly sticker while remaining protected. 
Performance and Power Efficiency that impresses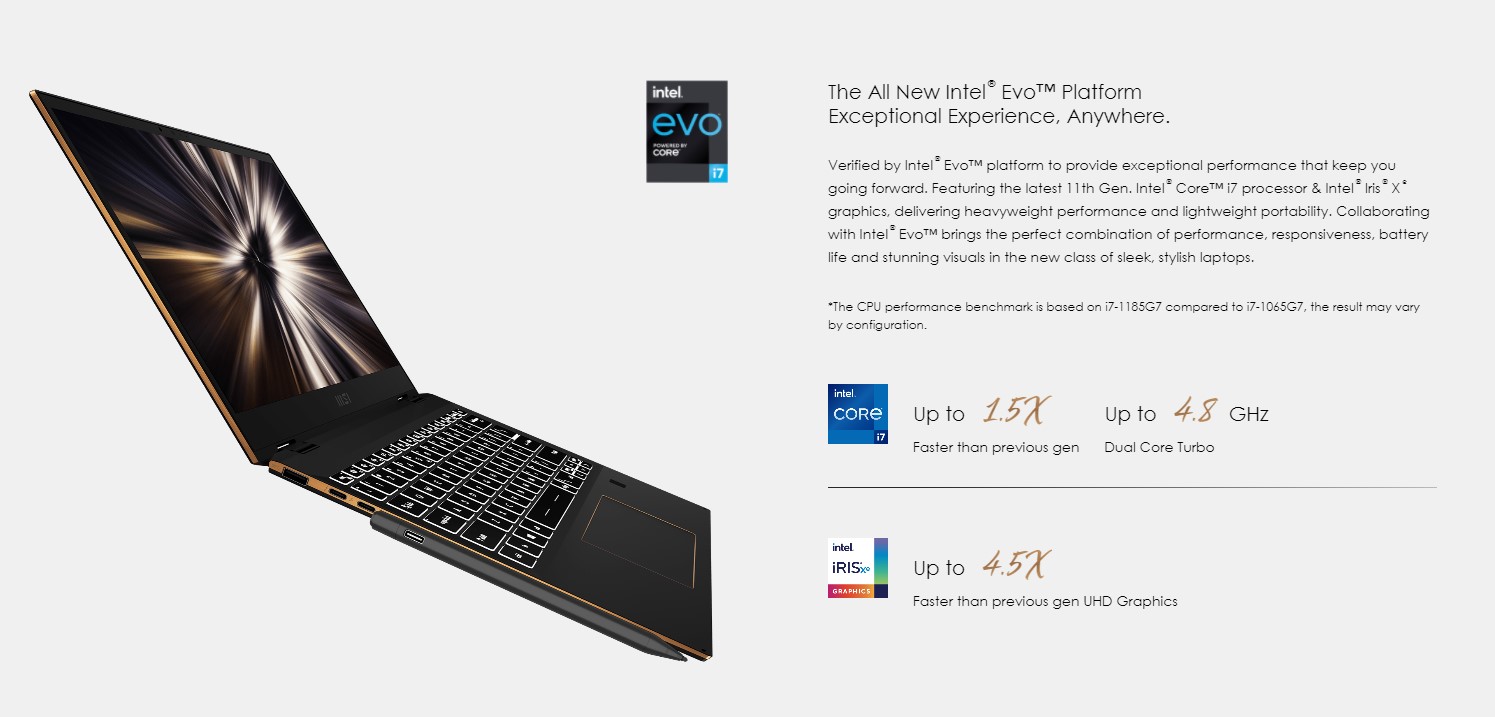 Powered by the Intel Core i7-1185G7 processor, the MSI Summit E13 Flip delivers the best in classbest-in-class mobile computing performance and power efficiency with up to 18+ hours of battery life, it instantly wakes up as soon as you lift up the display, while an exclusive Modern Standby mode ensures that the laptop continues to receive important notifications when the screen isn't turned on, just like how your smartphone works. 
Running out of time to fully charge your laptop when you need it most? The MSI Summit E13 Flip charges over USB-C with 65W of power so that you can get back in action fast on your way to your next destination with a USB PD powerbank.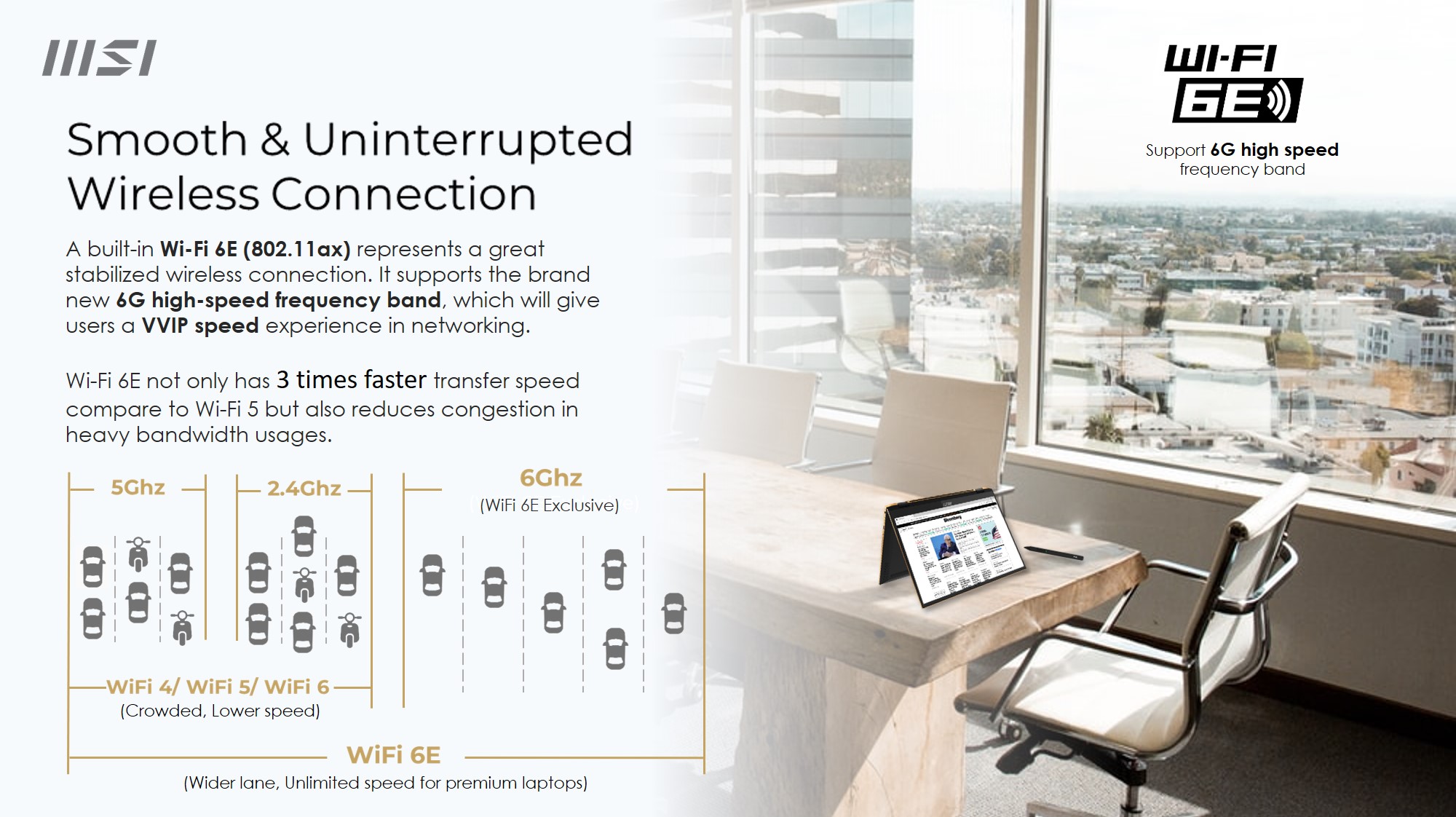 Wireless file transfers and internet speed are now fast and more reliable all thanks to WiFi 6E, which offers three times faster connection speed than WiFi AC and is as reliable as a gigabit wired connection, this is a feature that many business laptops still don't have and the reason why they keep getting disconnected from a congested wireless network. 
Modern ports and expandability with zero compromise

The MSI Summit E13 Flip doesn't require you to own a dongle because it comes with an abundance of ports, there's three USB-C ports and one full-sized USB 3.2 Gen 1 port, a micro-SD card slot that's safely tucked in a tray form for storage expansion. More importantly, two of the USB-C ports support the latest USB 4 and Thunderbolt 4 connection standards that improved throughput than their predecessors, internal storage speeds can also go up to 7.88GB/s all thanks to the support of PCIe Gen 4. 
Pricing and Availability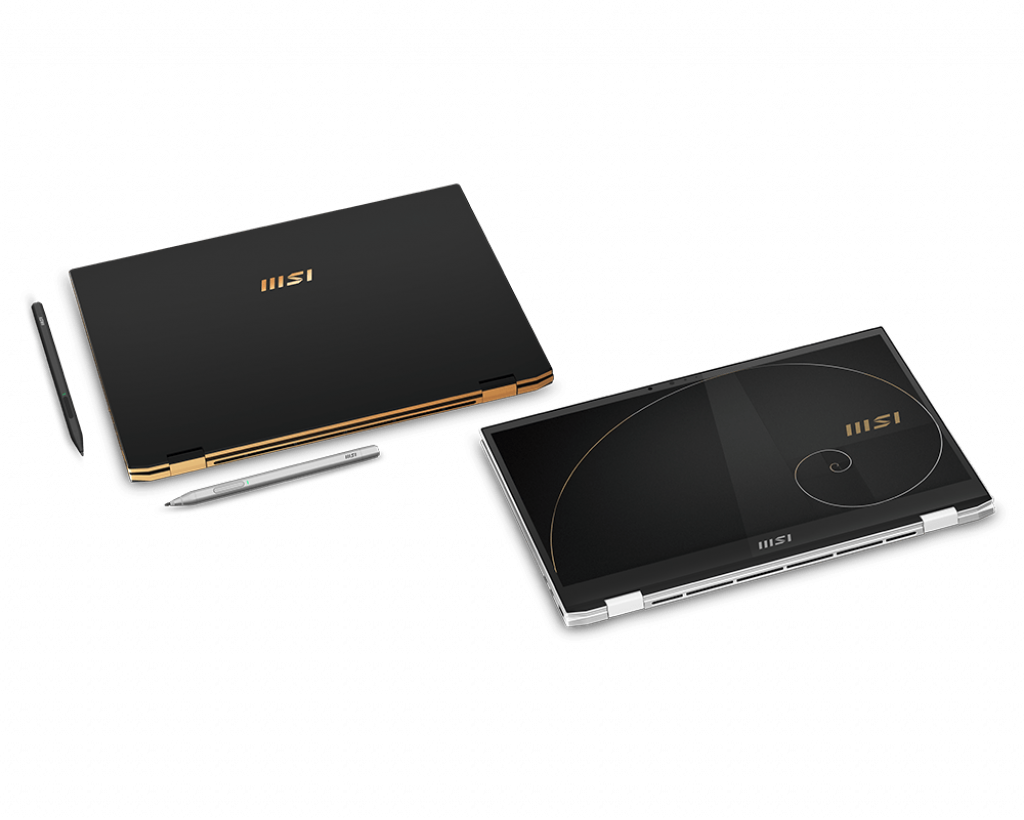 The MSI Summit E13 Flip is available in Malaysia at a SRP of RM6,899, visit the MSI Online Store or authorized dealers to purchase one.
This article is sponsored by MSI Malaysia