Thanks to the ongoing pandemic, we Malaysians have been staying home for the longest time. Similar to how our ways of communication have been leaning through virtual means, we can also rely on free apps to continue pursuing our fitness goals even if we're stuck at home.
Here are some of the best apps you can download for free to stay fit at home:
J&J Official 7 Minute Workout
Even if we're stuck at home, it doesn't mean our chores and job responsibilities have lessened. Those who wants to squeeze in a workout or two during the day can do so with j&j official 7 mintu….
It's a free app with a simple UI — you can choose to either follow 7-minutes workout or opt for smart workouts which are tailored based on your fitness level. You can also check out the workout library that has various different kinds of workout with different durations.
The app also comes with tutorial for each exercise, and you can also like/dislike the exercises so that the app can keep up with your preferences.
Nike Training Club
I'm sure many of you heard of Nike Training Club, and this free app is famous for a reason — the extensive amount of workouts that are available for free. It's like an upgraded version of the first app we mentioned, but with more collection of videos.
You can browse for videos based on the intensity, the focus of the workout (endurance, strength, etc.) and even choose videos that may or may not require equipment. There are even videos made for yogis.
A fun aspect to this app is that you can add friends and challenge them to races, or even send/receive support from them through cheers.
Map My Run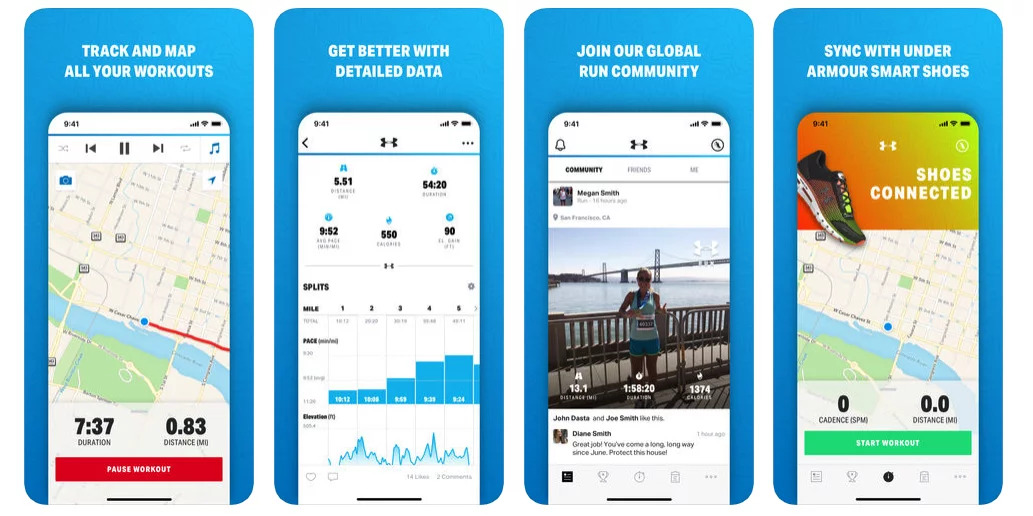 Created by Under Armour, Map My Run is a fitness app made for runners. You can choose different running activities, track your running routes and create challenges for yourself.
Apart from your daily activity information such as your average pace, distance, duration of your run and calories burned, your dashboard will also show you your weekly reports and goals. Like Nike Training Club, you can add friends on the app and interact with them on the app.
You can also share details of your run on your feed, in which you can either allow the public or your friend to view said post.
Map My Run works with many wearables, including the Apple Watch and Fitbit smartwatches. There are more than enough features that you can make use of for free in this app, but if you are looking for extra features like Live Tracking, heart rate analysis and training plans, you can also go for the MVP subscription that costs RM25.90/month or RM132.90/year.
FitOn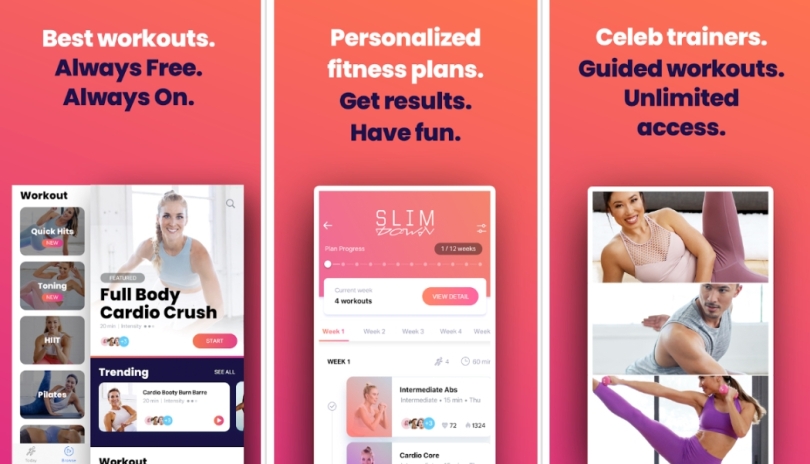 Here's a useful fitness app if you like to watch and learn workout videos from famous trainers like Cassey Ho, Vitas, Bree Koegel and more. There are many types of workouts on this app such as dancing, yoga, kickboxing and pilates. You can even learn rē•spin from celebrity Halle Berry.
FitOn is also great for those who wants to read more about fitness. Its 'Advice' tab offers many tips and articles on fitness, nutrition and wellness to improve your overall health. You can also track your progress and achievements, or chat with your friends in the app. 
If you have money to spare, you can also opt for the Pro version of the app. You'll get to download your workout videos offline, but more importantly, you'll get over 500+ healthy recipes and personalised meal plans to further increase the efficiency of your fitness journey.
MyFitnessPal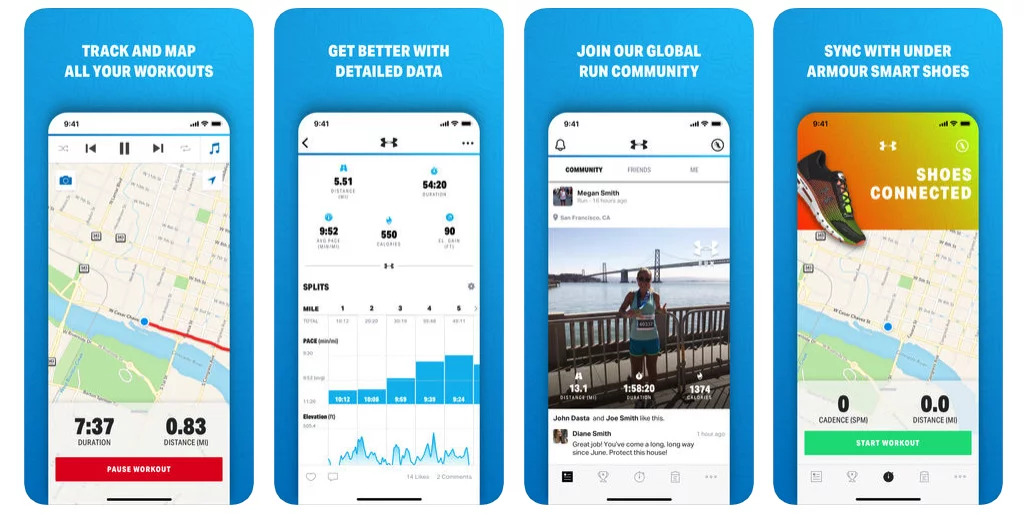 Have you heard the phrase, "Weight loss is 70% diet, 30% exercise"? Well, we can't confirm that it's 100% right, but it holds a certain amount of truth to it. It's very hard to exercise and hope to lose weight if you're always binging on junk food and not getting the right amount of nutrition into your body.
MyFitnessPal is a great app to help you track what you eat; you can track what you eat for breakfast, lunch, dinner or snacks, and either search for the food you eat, scan your meal using your phone's camera or scan the barcode of certain foods to get their nutrition values. You can also track the amount of water you've drank throughout the day and exercises you've done, but I'd say to leave the exercise tracking for the other apps.
Unlike FitOn where you have to pay to get access to healthy meals, you can learn recipes from MyFitnessPal for free. There is a huge range of receipts — gluten-free, low sodium, under 500 calories — you name it, they have it.
Combine these free apps for the optimum result!
These are just some of the free apps that we found to be really useful for fitness. I personally will recommend you getting at least two of these apps, one being MyFitnessPal to track your diet. The other app that focuses on workouts depend on your workout routines, whether you like to run, dance, do yoga or any other forms of exercises.