It's about time – WhatsApp is apparently planning to roll out a feature that will finally allow users to send uncompressed images in a chat. 
Currently, the one of the only ways to do this is to send the image as a document file – the receiver has to first download the file, instead of viewing it right on the app itself.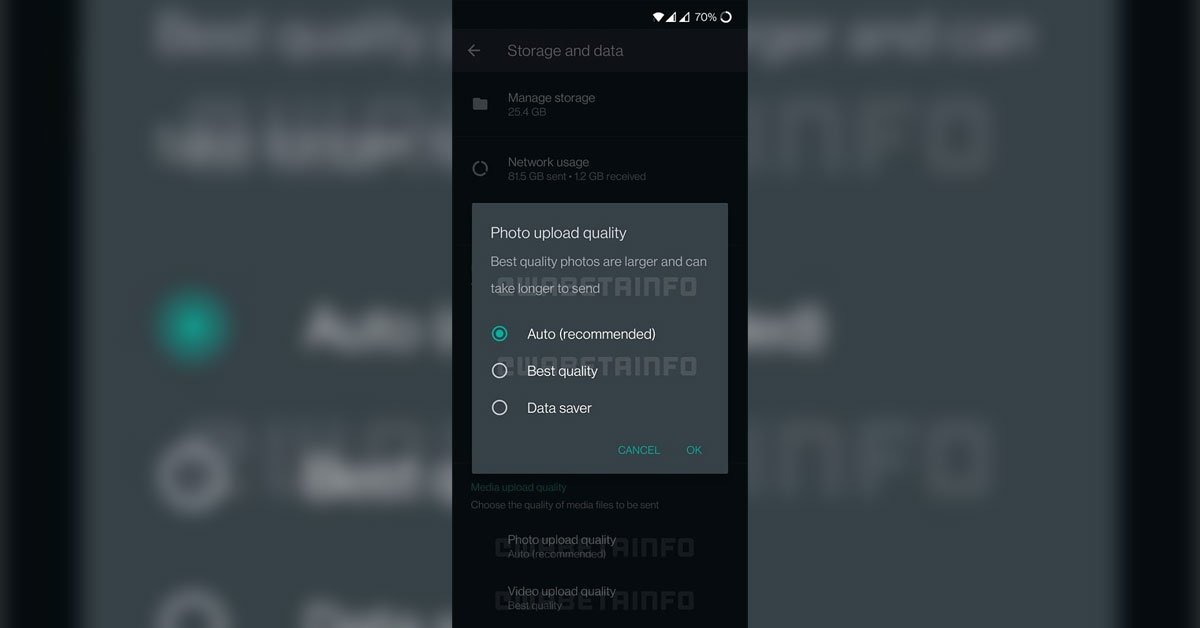 A report by WABetaInfo claims that the new feature is currently in beta and it gives users the option to choose between options like 'Auto (Recommended) which lets WhatsApp decide on the quality of the photo depending on the available bandwidth, 'Best Quality' which supposedly does away with the compression, but we're not sure to what extent, and 'Data Saver' which will compress the image to save bandwidth. 
This feature has been a mainstay on WhatsApp's direct competitors Telegram, and it's one of the many reasons why the latter has a relatively large number of users today.  
There's no word on when the update will be rolled out officially, but we'll keep you updated when we get more information.