If you haven't heard of Clubhouse, you will rightly be forgiven; that's because this invite-only voice chat app is so exclusive and elitist, you can't just sign up for like other apps.
Do note, this is not to be confused with the other 'Clubhouse' developed by Clubhouse Software Inc, which is a project management app.
It's always Elon Musk…
The app became popular when Elon Musk recently held an interview with Robinhood's (the app used by Redditors to buy up GameStop stocks to troll Wall Street short sellers) CEO Vlad Tenev. When I say popular, he drew such a big crowd that the chat room he was in had maxed out in participants, so his interview had to be livestreamed on YouTube. 
The app was initially launched back in March 2020, with about 1,500 users, but since Elon took the stage, it now has over 2 million users, and is worth a whopping $1 billion. Oh and did I mention it's only on the Apple App Store at the moment? Imagine the numbers when the Android version comes out.
How does Clubhouse work?

 
The reason why Clubhouse house hasn't caught on until now, is because even after you download the app, you need an invitation code from someone who's already in – the link will then prompt you to an account setup page. Think an actual clubhouse, or yacht club where the only way in is if your cousin Danny, who's part of the club, knows a guy and that guy is doing him a favour by making you part of the gang for whatever reason.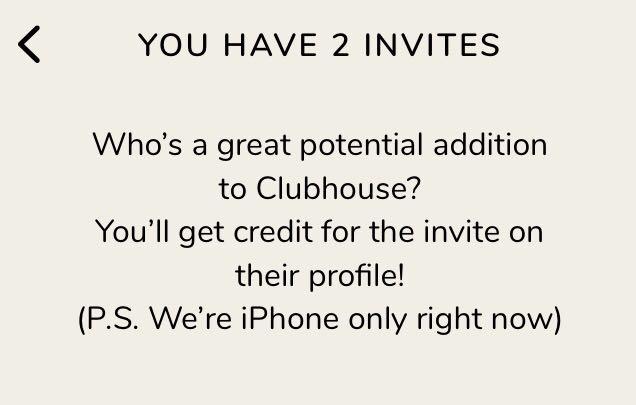 Once you have your account set up, you can pick your topic of interests and have a bunch of chat rooms suggested to you – you can find anything from radio shows, podcasts, interviews, and just people chatting about politics or something; I challenge someone to make a chat room dedicated to needle felting, and if you do, sign me up.  
When a chatroom closes, it's gone for good – unless of course someone records it or streams it online, like with Elon's interview. 
So who uses Clubhouse?

 
Well, besides big-daddy Elon himself, you have Mark Zuckerberg, MC Hammer and celebrities; in Malaysia, you even have Tan Sri Tony Fernandes, and comedian Dr. Jason Leong!  
Besides that, anyone can use the app really as long as you have an invitation code – you can use to chat with the fam this Chinese New Year if you'd like.  
Will Clubhouse catch on?

 
Well, yes – sooner rather than later too. With the pandemic still raging on in most parts of the world, Clubhouse could be the go-to platform for people to talk with like-minded individuals around the globe about their favorite topics – think Reddit but fancier and more exclusive. 
You can download the Clubhouse app on the Apple App Store here – then maybe ask around for an invitation code?