I love the Synology DS918+, despite already being a two-year old NAS that sits in our office as our file and media server, and due to its ability to run virtual machines, we have used it several times as our website's staging server. Synology has recently sent the DS920+, the successor of the DS918+ for our evaluation, although we haven't even used the latter to its full potential, there are some subtle changes that I find it exciting if you are looking to invest in a capable 4-bay NAS.
[sciba leftsrc="https://klgadgetguy.com/wp-content/uploads/2020/06/SynologyDS920Review-003.jpg" leftlabel="DS918+ vs DS920+ (Front)" rightsrc="https://klgadgetguy.com/wp-content/uploads/2020/06/SynologyDS920Review-009.jpg" rightlabel="DS918+ vs DS920+ (Rear)" mode="horizontal" width=""]
Putting the DS920+ side by side with its predecessor, they look exactly identical and can only be distinguished by the mode number on the front, ports are also similar as well with one standard sized USB 3.0 on the front and rear, dual 1Gbe RJ45 ports and an eSATA connector that lets you expand more drives with the DX517 expansion unit.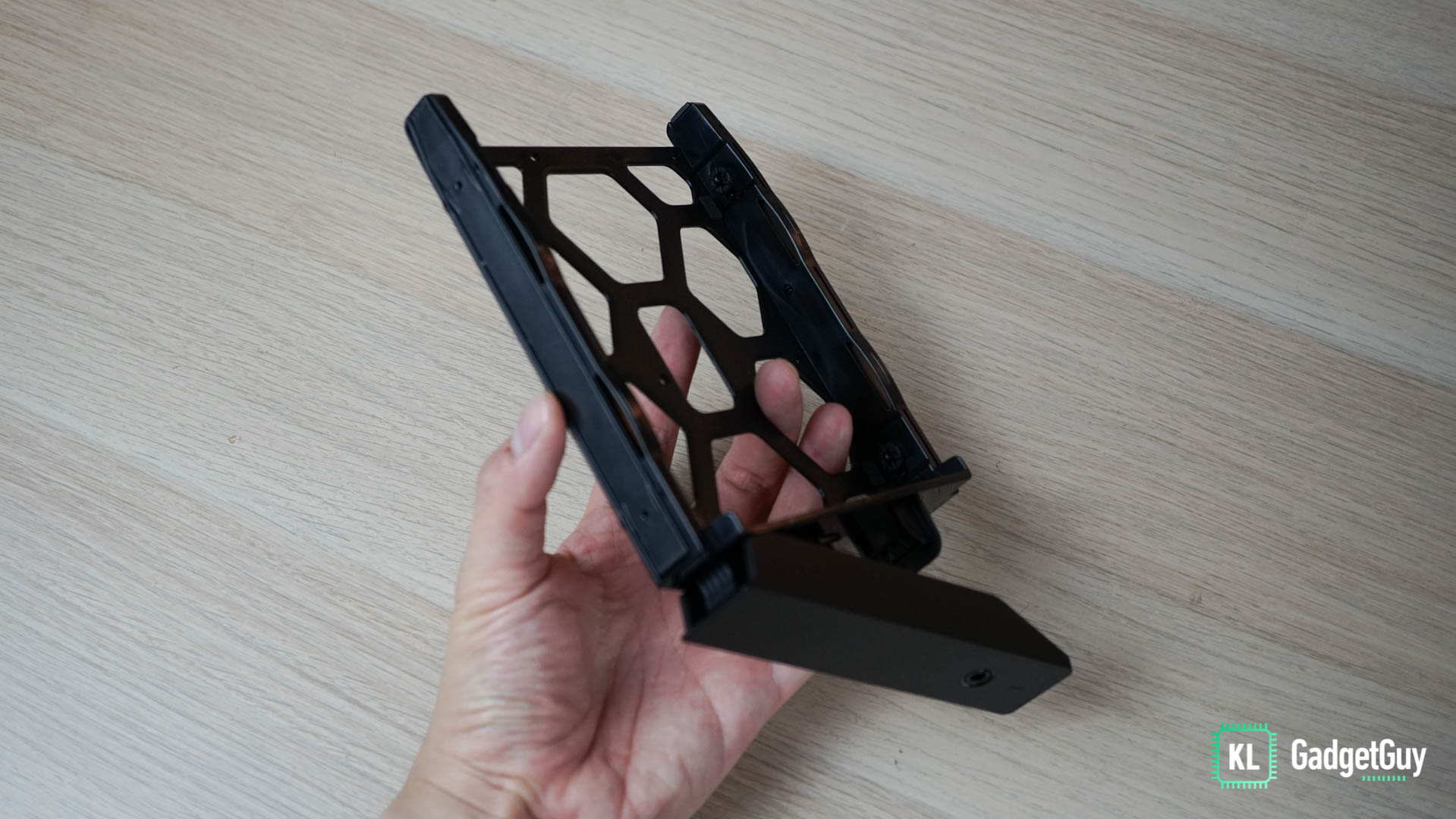 Like the DS918+, the DS920+ features a tool-less installation design that I really like, as you don't need to deal with screws when securing your hard drive on the tray, the tray can also be locked with a physical key to prevent unauthorized access.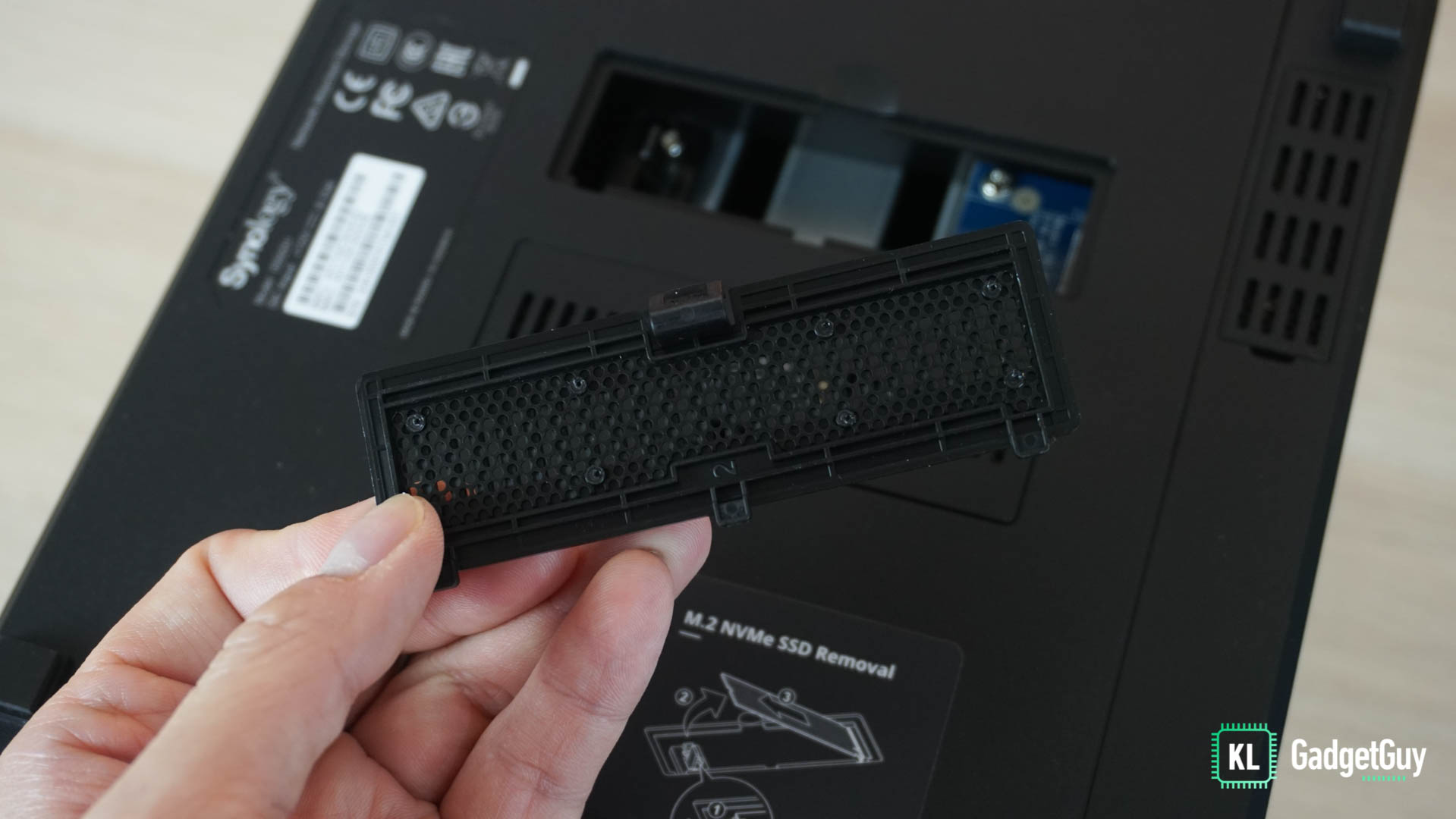 One design improvement Synology has done over the DS918+ is making a dust trap on the M.2 SSD bay door, which will potentially save some maintenance chores over the ownership period, while sadly the dual M.2 SSD can still only be used for caching instead of actual storage.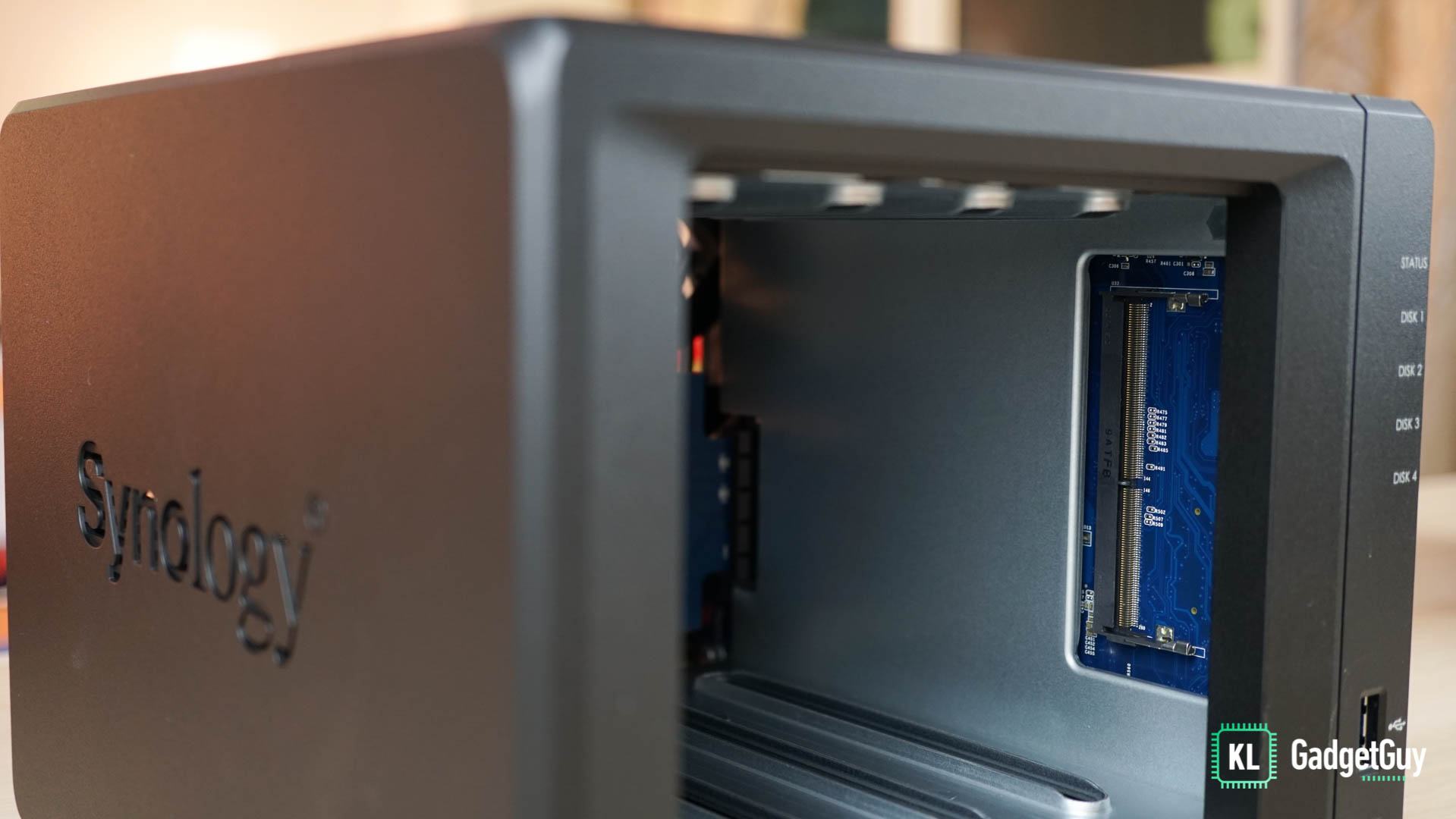 Other than that, you are now provided on single SODIMM slot for upgrading the NAS's RAM, as the default 4GB RAM is already soldered on the device, although Synology claims that it only supports up to 8GB RAM, I've tried installing an 8GB RAM module and it is able to detect the memory, which means you should be able to go up to 36GB of RAM if you are able to source a single 32GB RAM SODIMM, virtualization fans rejoice!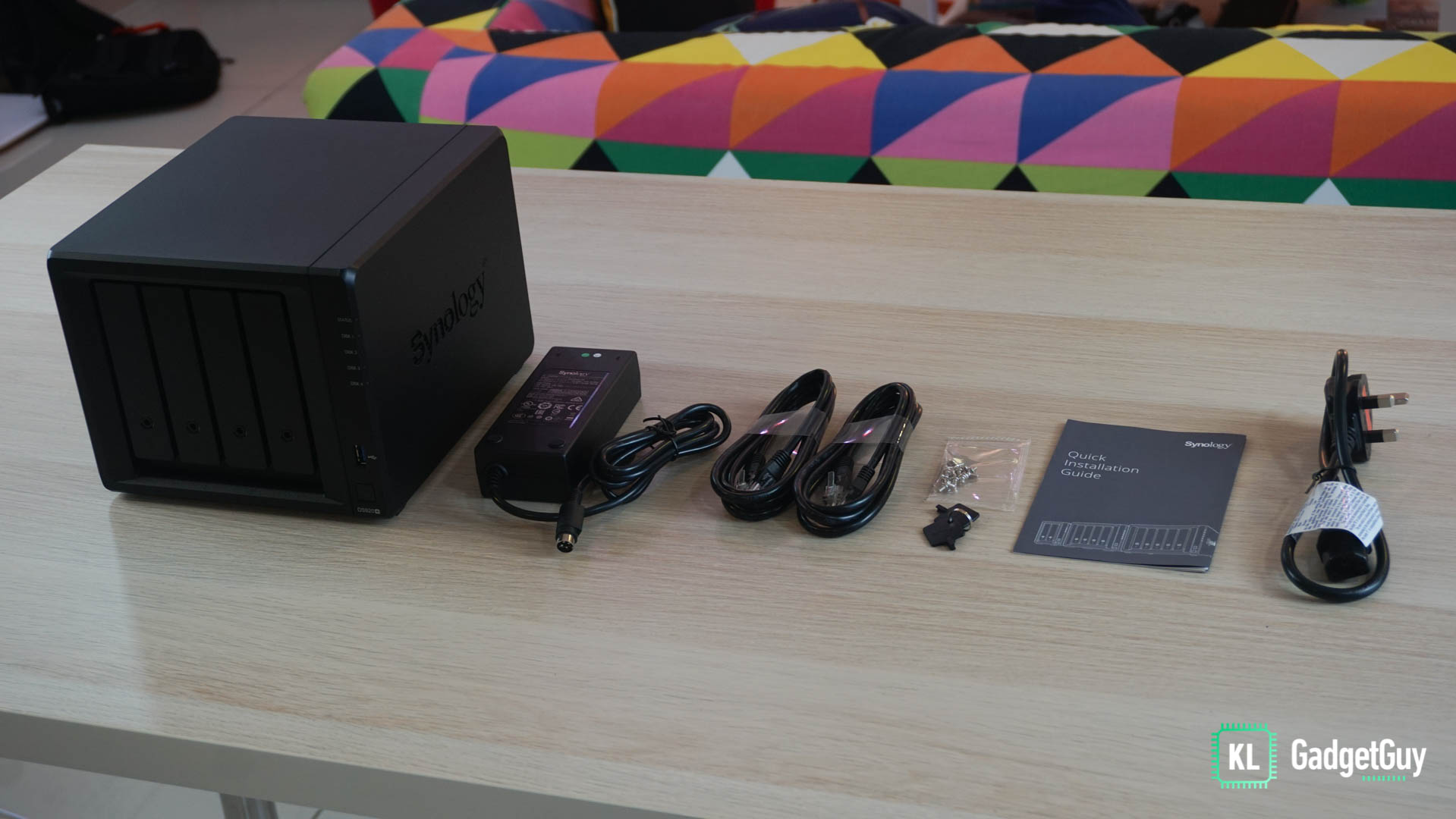 Powering the DS920+ is an Intel Celeron J4125 quad-core processor with a base 2GHz clock speed and bursts up to 2.7GHz when required, performance is significantly faster over the DS918+, where the user experience of Synology's DSM is more responsive and you can definitely feel the increased speed when running virtual machines.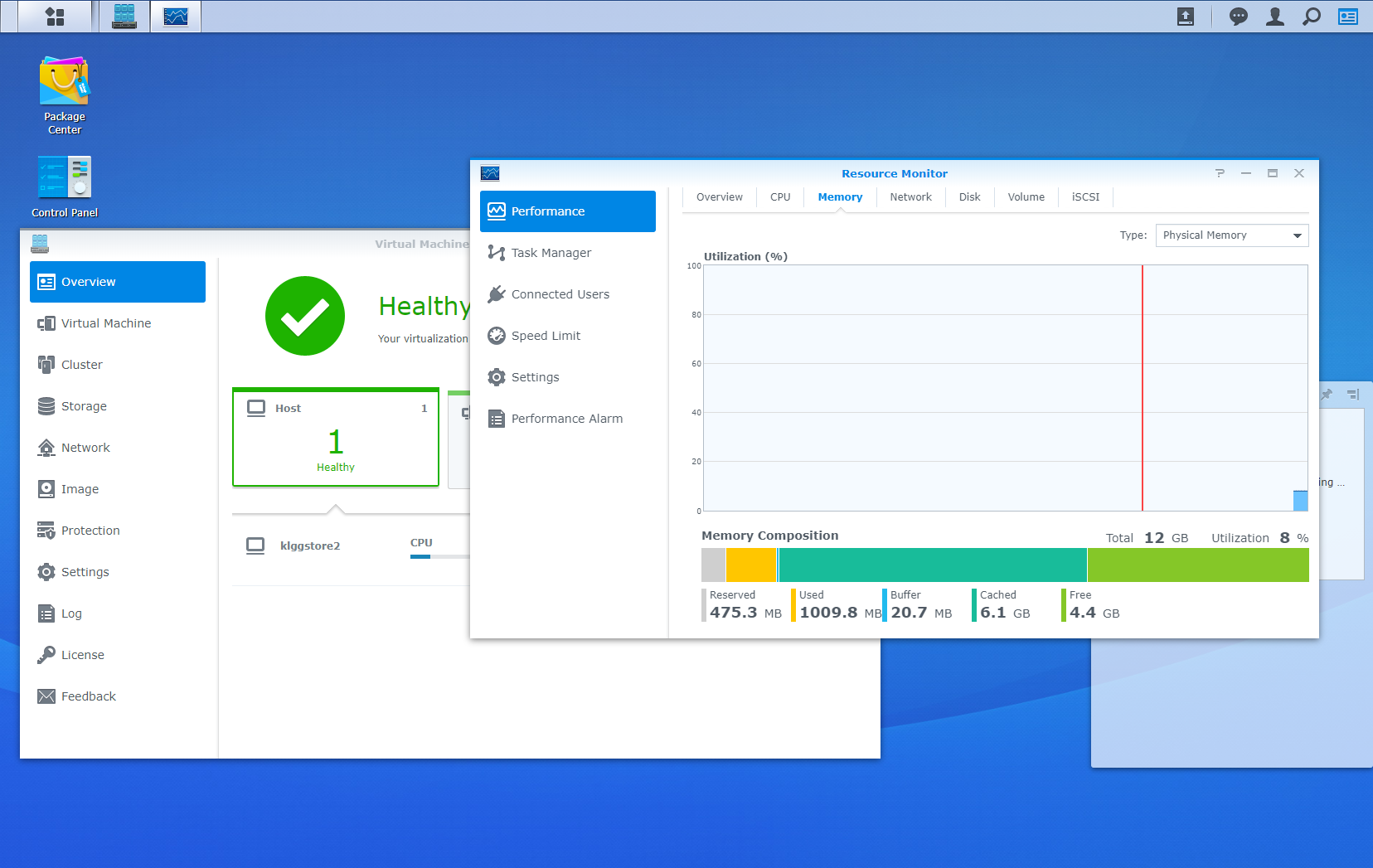 Synology's DSM operating system can be very addictive once you start to get the hang of it, not only it is extremely easy to navigate around and find a comprehensive list of apps in the package center, migrating over from the DS918+ is effortless and the DS920+ automatically installs the packages that you previously have and preserves most of your previous NAS settings.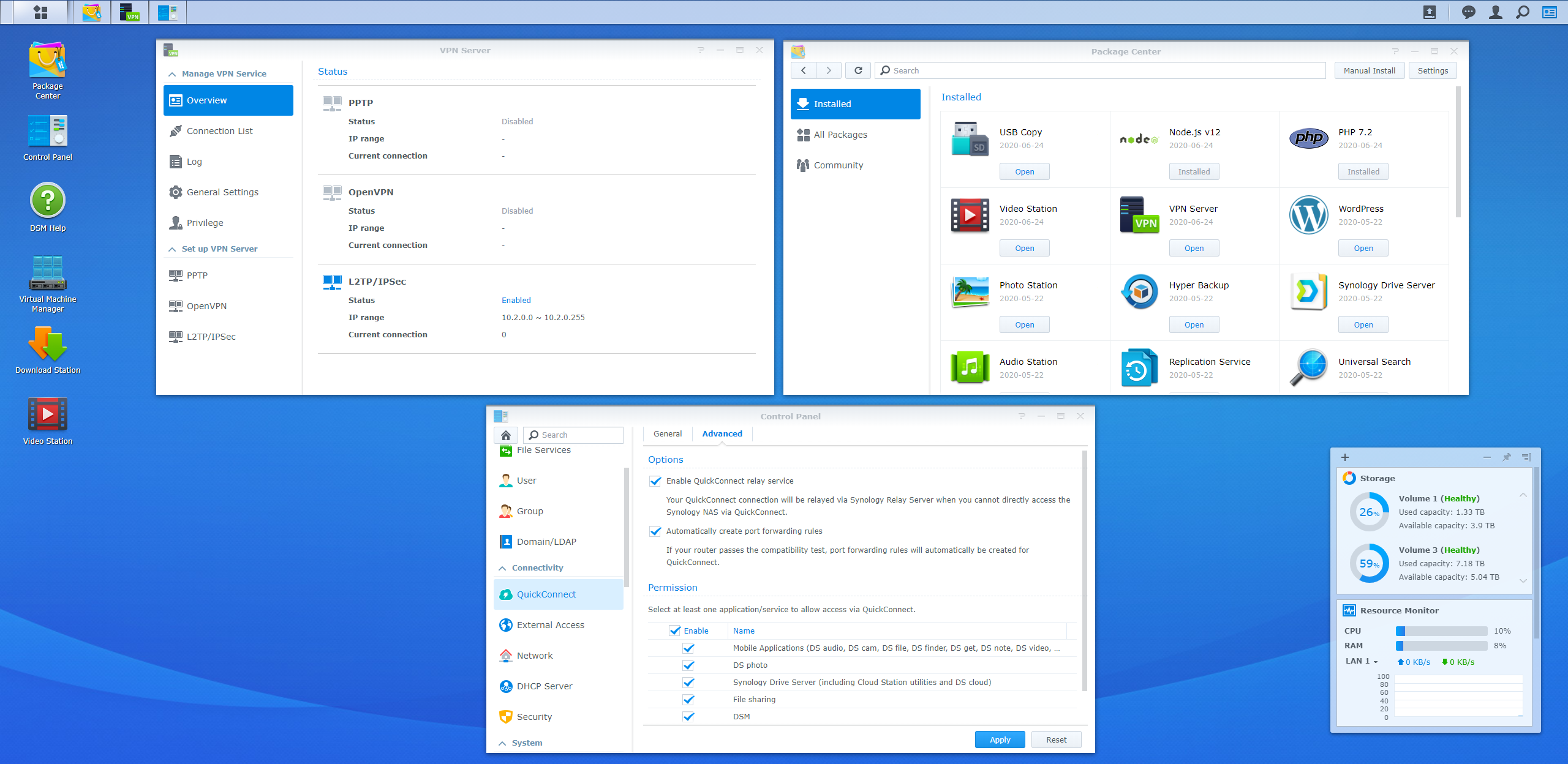 One of the things that I really appreciate is how easy it is to setup an external remote access with Synology's QuickConnect service, which is an essential feature to set up if you want to access the NAS over the cloud. On top of that, it can also serve as a VPN server if you prefer to have users access files through a private network.
Our tests remain the same as previous Synology NAS reviews, where we used two WD Red 6TB drives configured with Synology's Hybrid RAID system running on btrfs, while measuring the average file transfer speed on different block sizes using CrystalDiskMark, mapping one of the folders as a network drive and performing the test over a Gigabit LAN connection, the system RAM has also been upgraded to 12GB.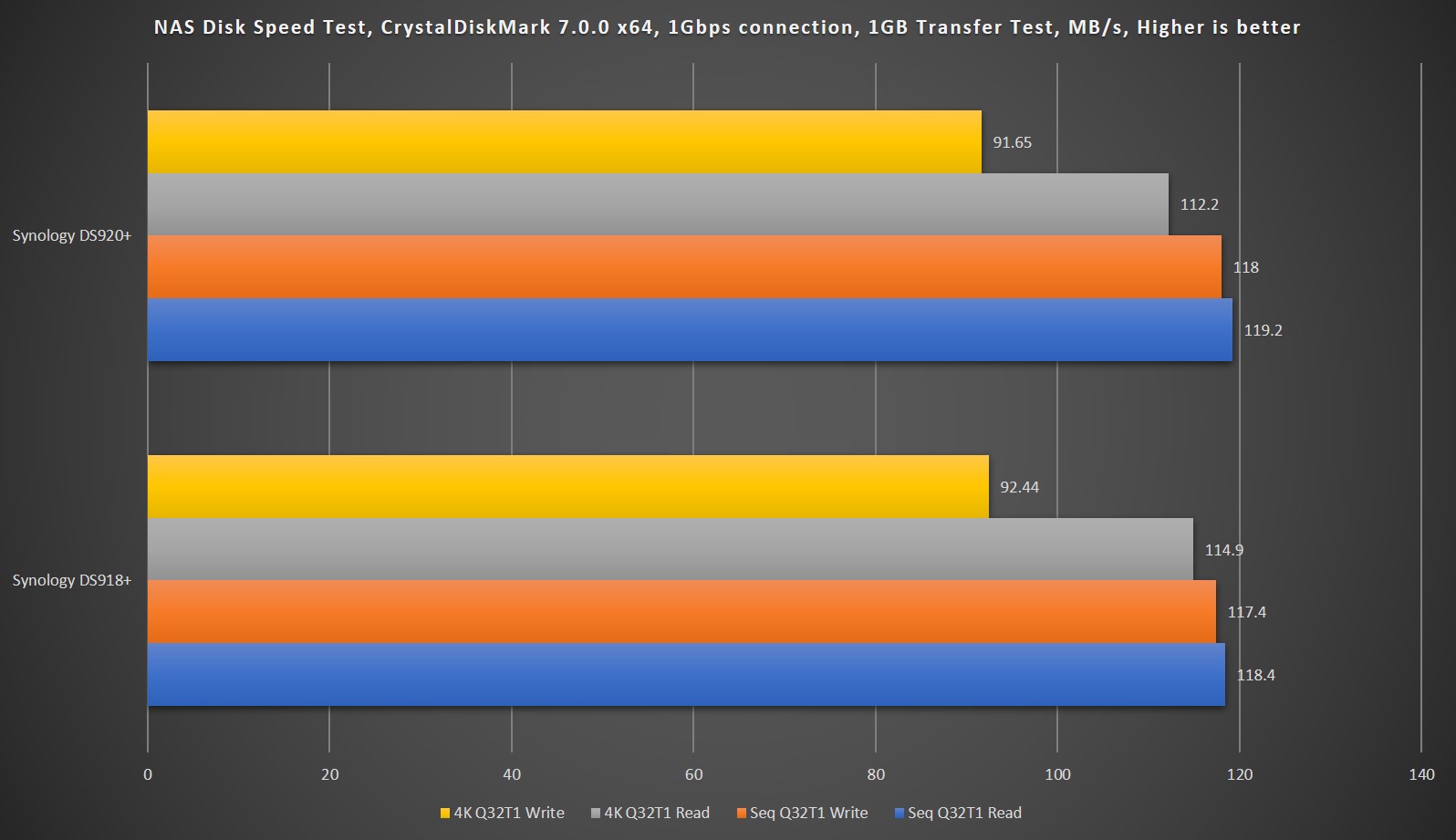 As data transfer speed is limited by Gigabit LAN, the DS920+'s performance is largely similar to the DS918+, however when it comes to simultaneous file transfers and video transcoding tasks from multiple clients, the DS920+ demonstrates a much better processor power over the DS918+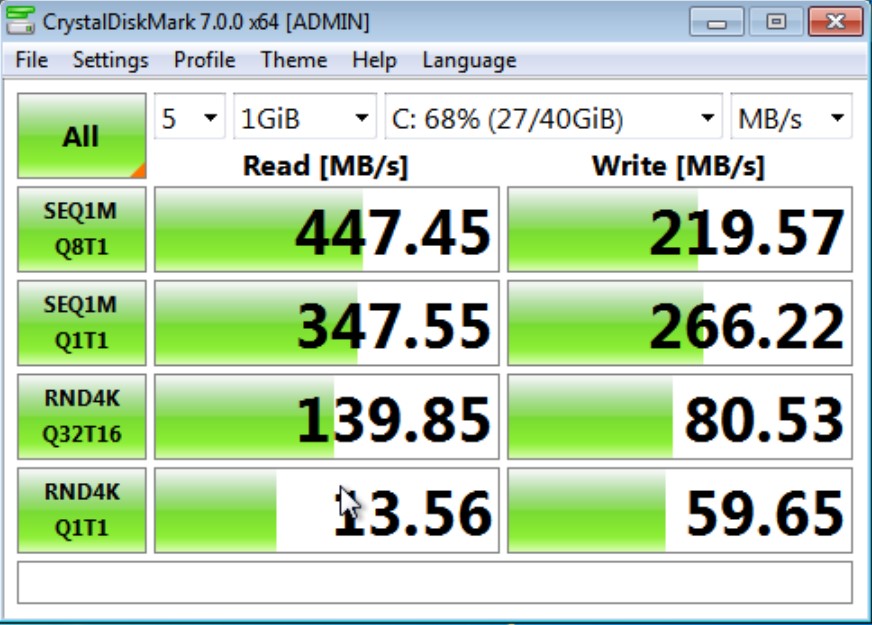 I also configured an Adata SX6200 PCIe SSD as a read-only cache and performed another round of disk speed test on a Windows 7 virtual machine, it helped double the read speed and definitely worth doing so if you want a faster virtual machine experience.
Is the Synology DS920+ worth buying or upgrading?
Overall, the Synology DS920+ is a decent 4-bay NAS that can't go wrong for those who intend to upgrade their existing NAS for improved performance, the move to support DDR4 is definitely commendable and this will even make DS918+ owners want to upgrade should they want to run more server applications and virtualization, though I still wished Synology would have given us the choice to use its M.2 SSD as storage instead of cache and having a 2.5Gbe port would have made it a killer product.
The Synology DS920+ can now be purchased at Lazada for RM2,390.
The Good
Improved operation performance
Should technically support up to 36GB DDR4-2400 RAM
Silent operation
DSM still one of the most fully featured NAS operating system
The Not so Good
M.2 SSD can't be used as storage
1Gbps connection instead of 2.5Gbe