The thing with popular products is there will always be knockoffs to try to replicate some of their success. They offer similar designs and sometimes specs, but at a much lower price compared to the original products. Being a premium brand, it's unsurprising that Apple also gets copied, so here are a few Apple knockoffs that resemble some of its best products.
i60 TWS Earphones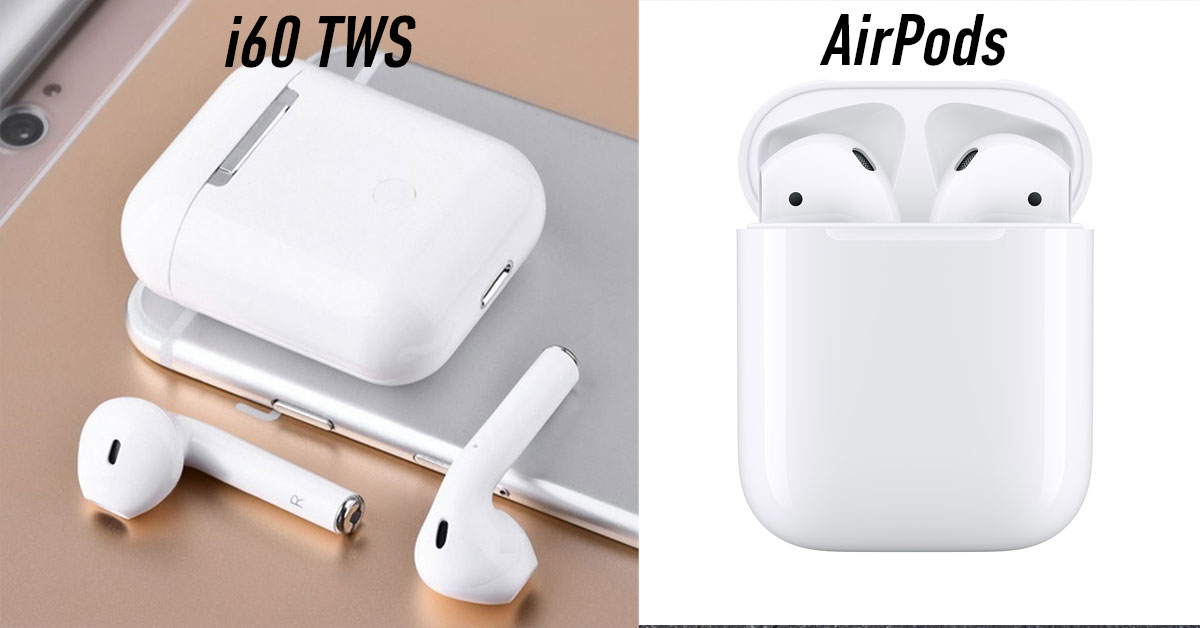 Yes, the first one we're diving into is the AirPods lookalike. We found the i60 on Shopee. It's really hard to differentiate this knock-off and the AirPods because the charging case and earbuds look exactly the same. The one difference between these two is the LED indicator — the AirPods indicator is located at the front of the charging case while the i60's indicator can only be seen when the case lid is opened.
In addition, the i60 is also claimed to have similar battery life as the AirPods — three to five hours in a single charge. Both support wireless charging and charging via Lightning cable. 
Based on reviews, the audio quality on the i60 is average and cannot be compared to the AirPods. However, the i60 is priced at RM49.80 while the AirPods with wireless charging case is almost 18x more expensive at the price of RM879.
IWO 13 T500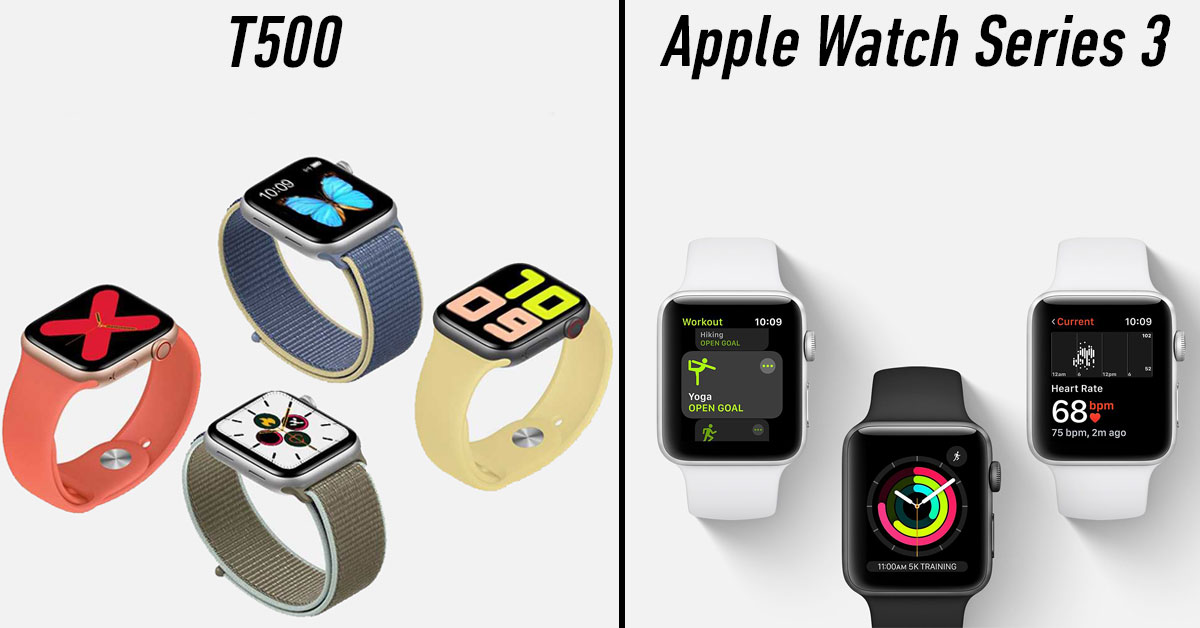 Fancy an Apple Watch? Well, you can get one for RM78, but here's the catch: it's not really the Apple Watch, it just looks like one. You get most of the basic functions of a smartwatch with the T500 — smartphone notifications, exercise tracking, heart rate sensor and music playback controls.
The T500 is powered by a MediaTek MT2052 chipset and comes with a 2,00mah battery. It has an IP67 rating, but it's slightly smaller than the Apple Watch 3's display at 1.54 inches.
There are mixed reviews for this knock-off, but the majority of it praised the watch and said it has a responsive screen and functions well. It is no doubt a more affordable option compared to the RM849 Apple Watch Series 3.
Goophone 11 Pro Max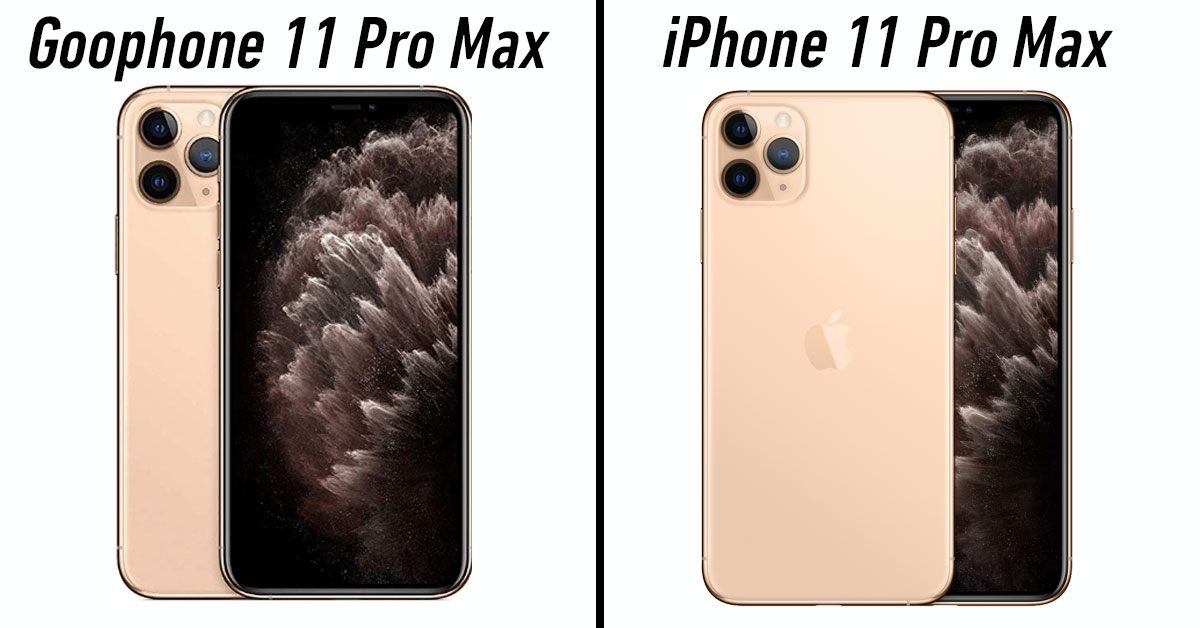 Replace 'i' with 'Goo' and you'll have the name of the knockoff that resembles the iPhone 11 Pro Max. But hey, it's not a toy phone; the Goophone 11 Pro Max is a full-functioning phone made in China that features a 5.8-inch HD display — that's the size of the 11 Pro — and only has 1GB RAM paired with up to 16GB storage. 
It also supports Face ID with its 5MP front camera and comes with a 12MP camera on its back. On its site, the phone is said to have "fake 4G LTE" which probably means that you'll get slower connection than phones with real 4G connectivity. Last but not least, this Goophone 11 Pro Max runs on Android 5.0. Yikes.
The original iPhone 11 Pro Max would've set you back at least RM5,299 while the Goophone 11 Pro Max is only $219 (RM940), but then again, the specs difference is huge.
Wireless 3.0 Portable Keyboard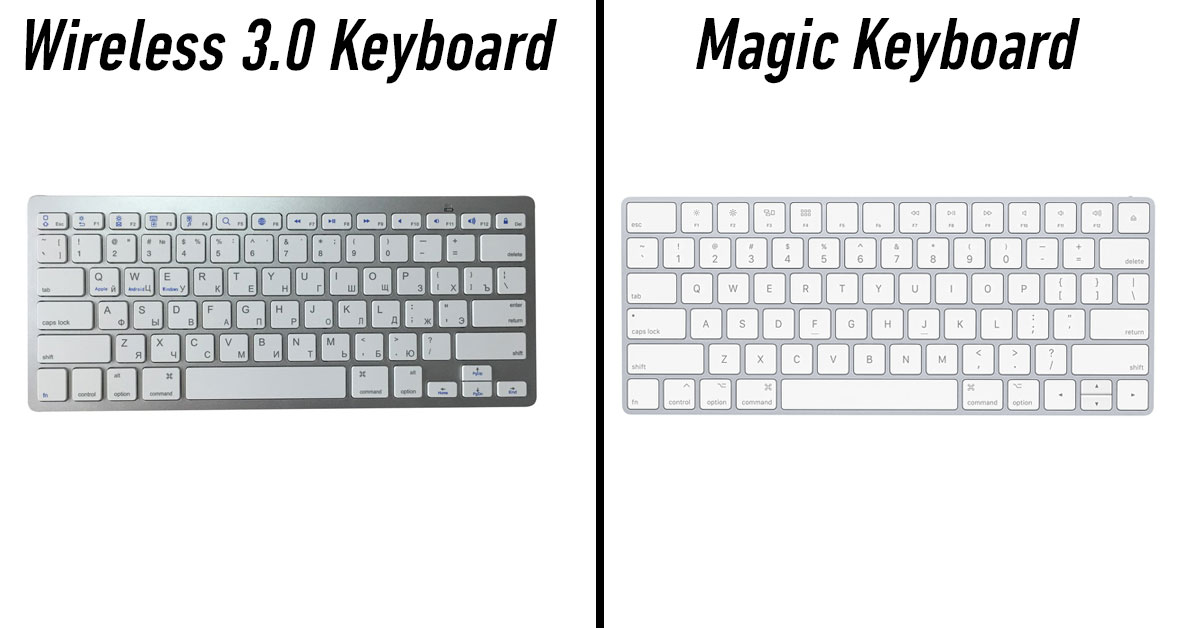 Apple's Magic Keyboard will easily cost you RM379, but here's a knock-off we found that is only priced at RM42. This brand-less keyboard looks similar to the Magic Keyboard at first glance, but those familiar with the original peripheral will notice the difference in layout and size of keys.
Just like the Magic Keyboard, this knock-off can also pair via Bluetooth but you can't use a Lightning cable with this keyboard. However, this keyboard allows you to connect to both macOS and Windows OS computers.
Wireless Arc Mouse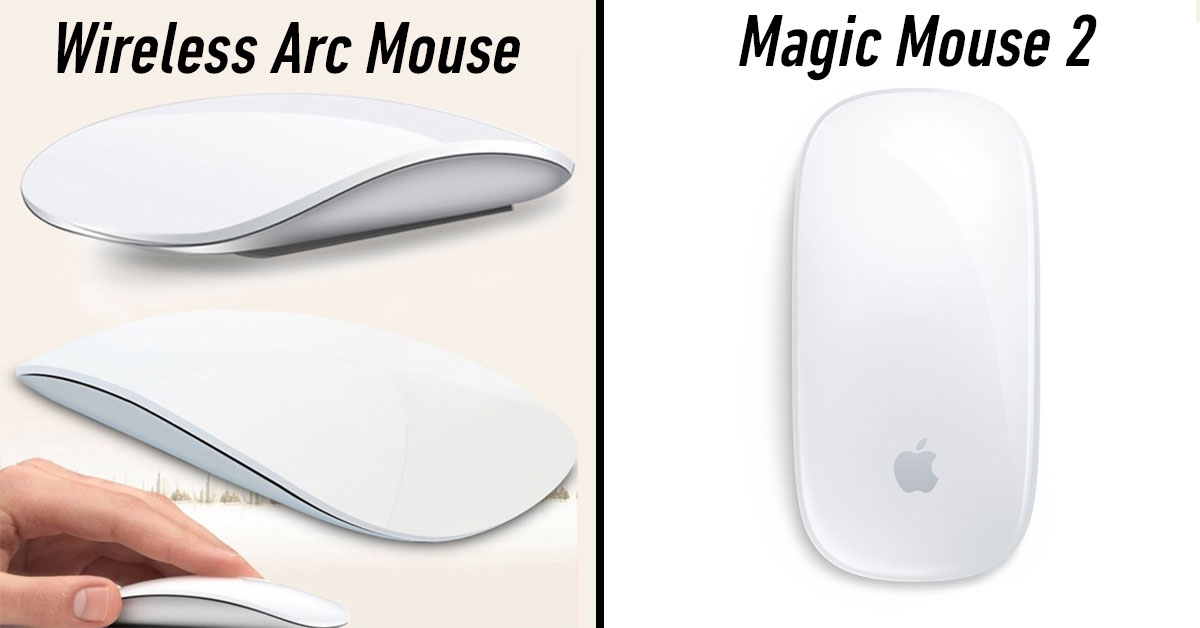 Apple's Magic Mouse 2 isn't one of its most popular products, but it is still a product by Apple; naturally, there will be a knock-off version of this too. This knock-off product is very similar in terms of design, featuring a slim arc top with no physical scroll wheel. 
However, the wireless arc mouse is heavier than the Magic Mouse 2 and doesn't support connections via Bluetooth. It also supports both macOS and Windows OS while the Apple mouse only supports Mac computers.
The Magic Mouse 2 priced at RM299 is really costly as compared to this RM37 knockoff mouse.
Should you get Apple knockoffs?
There's no doubt that knockoffs are much cheaper than the original products, but there's an obvious reason for that – knockoffs just can't match the top-notch quality that is tied to these original products, especially from a premium brand like Apple. In fact, most consumers tend to purchase knockoffs for the sake of giving the impression that they own expensive items, but if you're someone who prioritises quality, then it's better to opt for the real deals.