The wireless earbuds space may be filled with a plethora of products sporting similar designs, where you can find many of them inspired from Apple's AirPods or AirPods Pro. In the case of the Sudio ETT, the Swedish audio company took a different approach by including most features from the AirPods Pro, elegant color options and selling it at 40% cheaper than its rival. I have been testing the Sudio ETT for more than a week now and thankfully, it doesn't disappoint.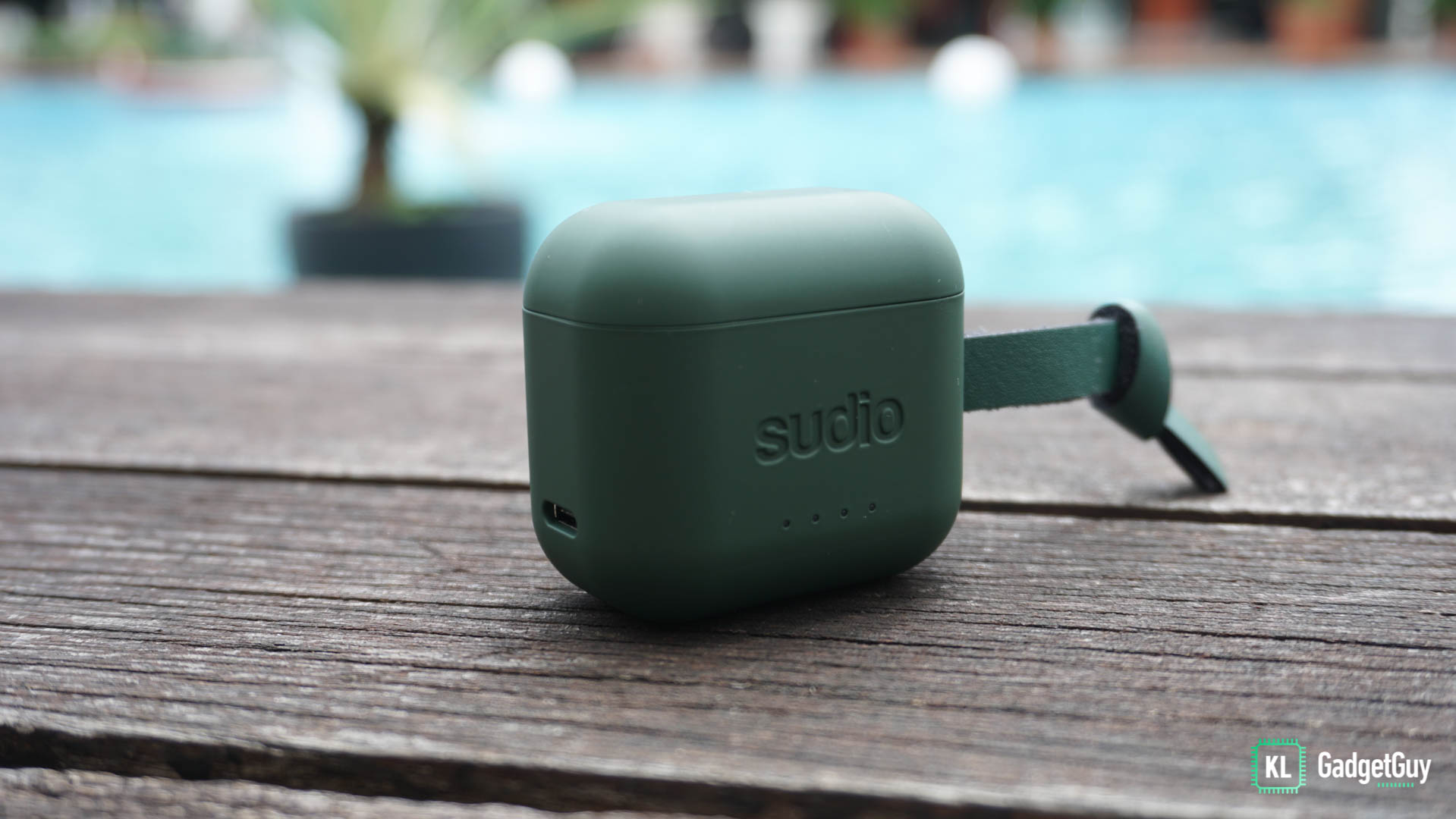 One thing I have always appreciated Sudio is how they take product design seriously than many other audio companies. Starting with the wireless charging case, it doesn't use a glossy material that attracts scratches and smudges, the USB-C port is positioned on the left so that you can make the case stand rather than laying it flat, and there's a leather lanyard that lets you attach to your bag as a fashion accessory.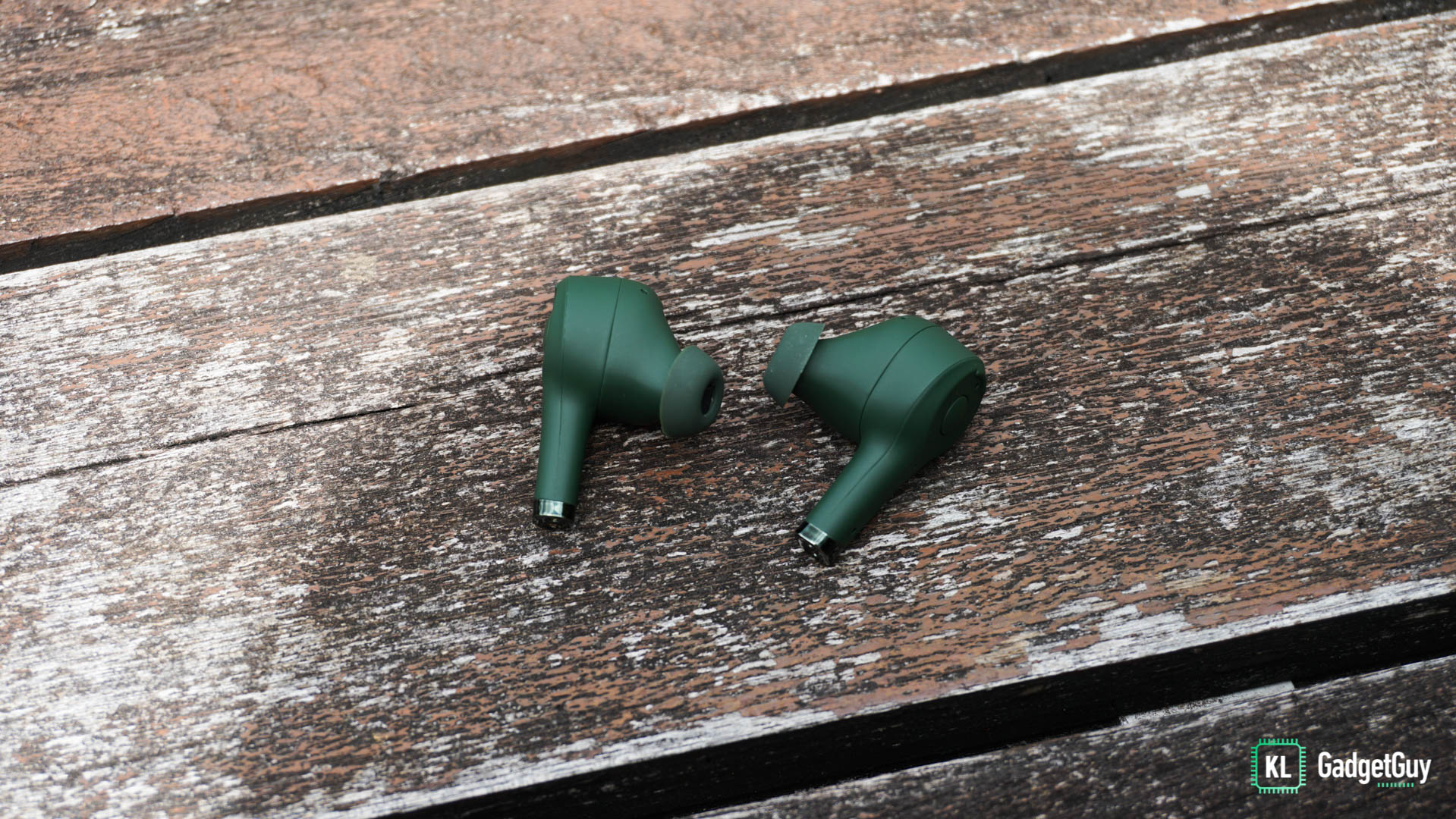 The ETT earbuds is chunkier than the AirPods Pro, that's understandable as they house a larger battery for longer playback times but still weighs very light at 5g each, they also have a matte finish like the charging case. In terms of comfort and fit, Sudio is offering five extra pairs parabolic ear tips and three conic ear tips inside the packaging, I find the preinstalled parabolic ear tips to fit very well on my ears without causing fatigue, using the conic ear tips blocks noise better as it offers a tighter seal.
The Sudio ETT is reviewed on a Sony Walkman NW-A105 and iPhone 11 Pro Max.
Pairing the Sudio ETT is straightforward like any other wireless earbuds by first taking out one of them out of the case, once the connection is made, the second earbud should make the connection to the first earbud seamlessly. What I am surprised is that there isn't a simpler way to initiate a new pairing process for a second device, as you will need to disconnect the device from your device's Bluetooth settings or turn off Bluetooth in order to do so, however I find that to be a minor issue as I rarely switch between devices.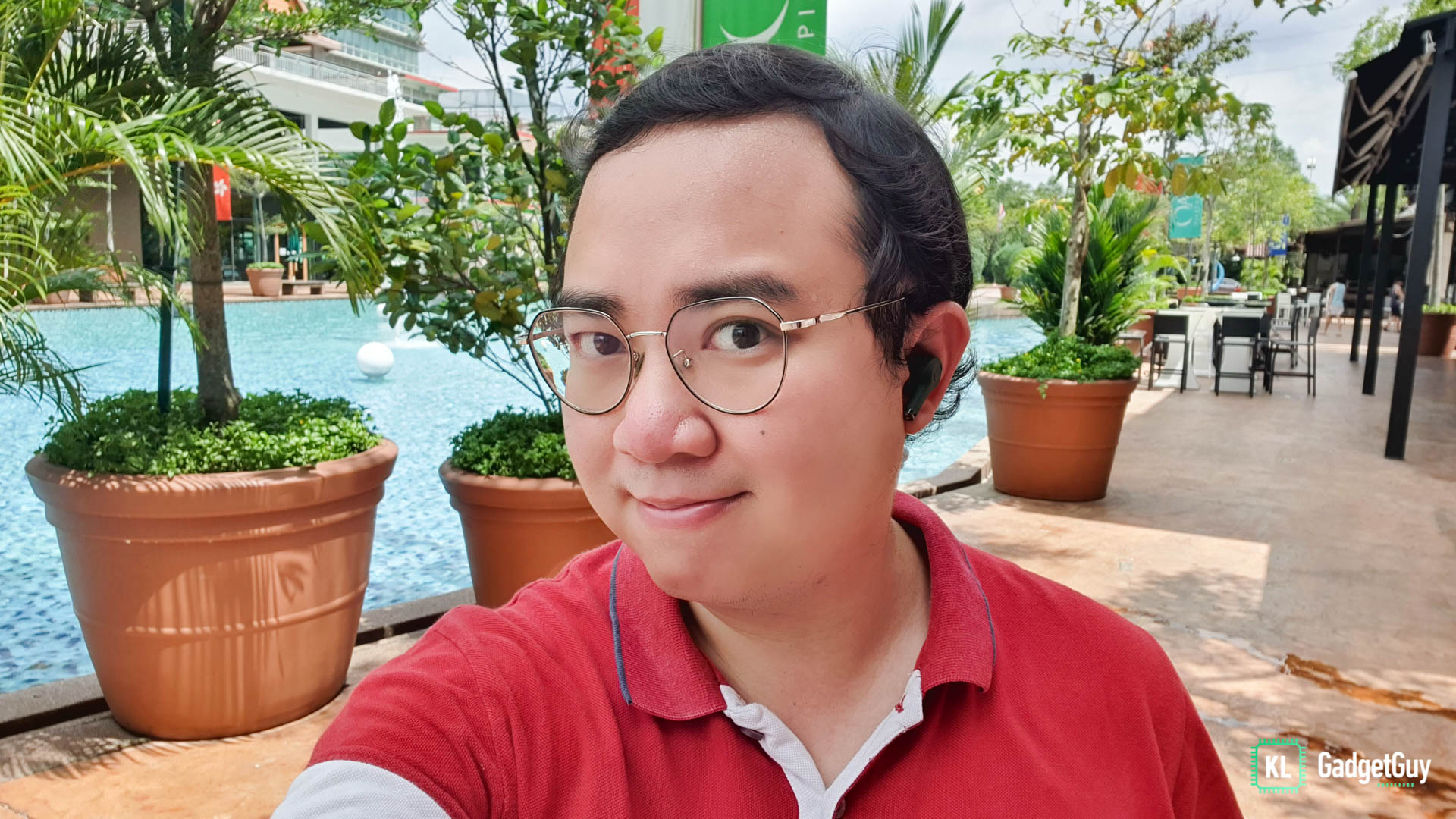 As I've mentioned in my first look video, the sound signature of the Sudio ETT is rather similar to the TOLV, as it focuses more on the mids and low frequencies, which gives it a very warm feel and doesn't feel overpowered that strains my ears, though I would have loved to hear some emphasis on high frequencies for instrumental tracks, the ETT produces a clean punchy bass response and an acceptable volume when I pair it with my iPhone 11 Pro Max. Although the Sudio ETT doesn't support the aptX or AAC codec, audio delay is surprisingly minimal when listening to music and watching movies all thanks to Bluetooth 5.0.
At this point of time where we are staying at home, I have no way of testing out the ETT's active noise cancellation performance on trains or planes. However, it works well in room environment where it managed to cancel the whirring sound of my air conditioning unit, while my mum has to raise her voice slightly for me to hear her properly across the table.
What's missing on the FEM previously is an ambient sound or transparency mode, a feature that lets in noise so that you are aware of your surroundings, Sudio has finally made that available on the ETT but unfortunately, it doesn't work the way I have hoped as it can only be automatically enabled when I make a phone call.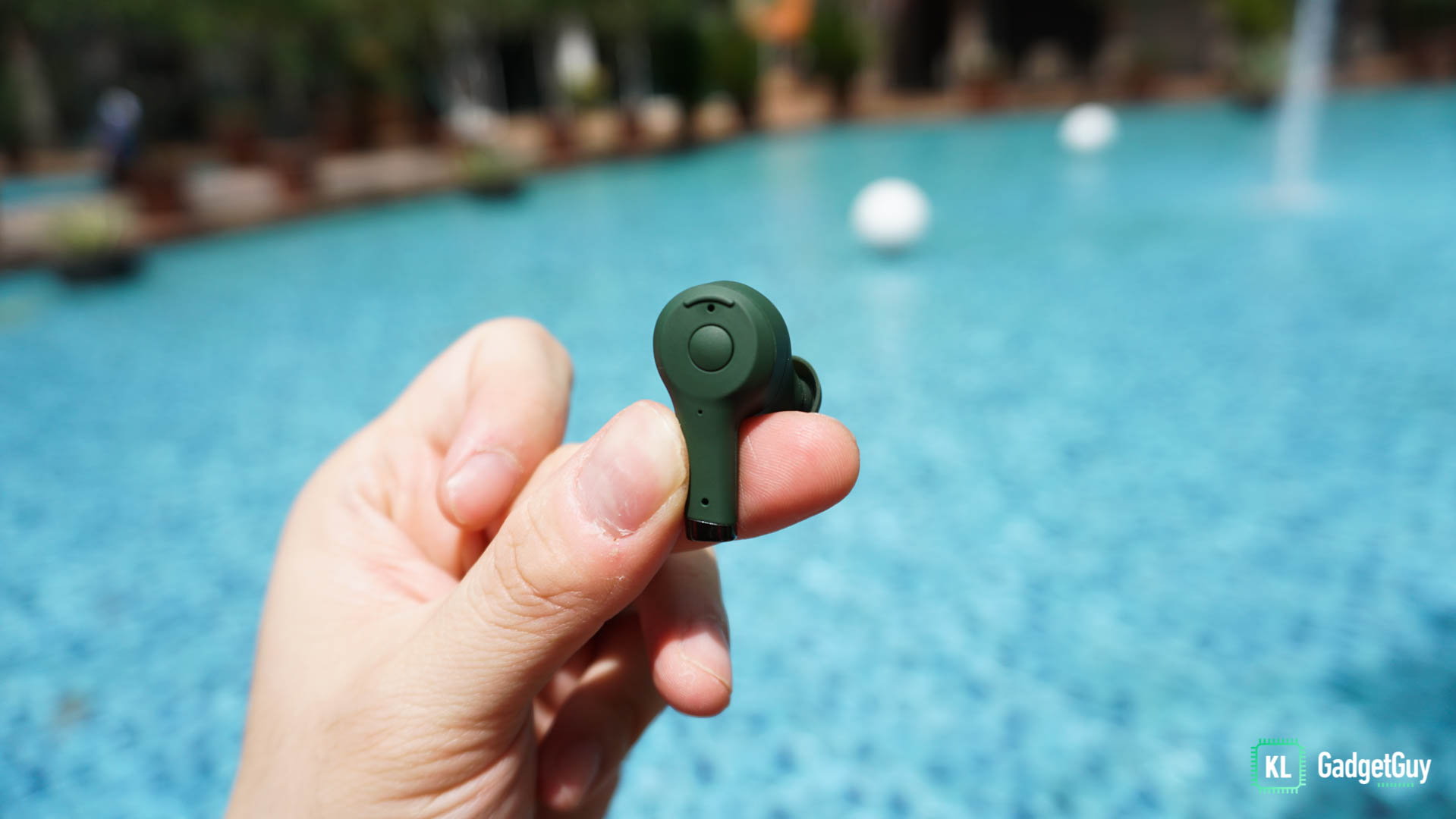 Noise cancelling can however be disabled by hold pressing 2 seconds on either side of the earbuds, there isn't a voice prompt to tell you 'noise cancelling is off' but you will definitely realize some ambient noise coming into your ears. Unfortunately, there isn't a way to trigger Google Assistant or Siri with a hold and press button action, holding it for more than 5 seconds turns off the earbuds.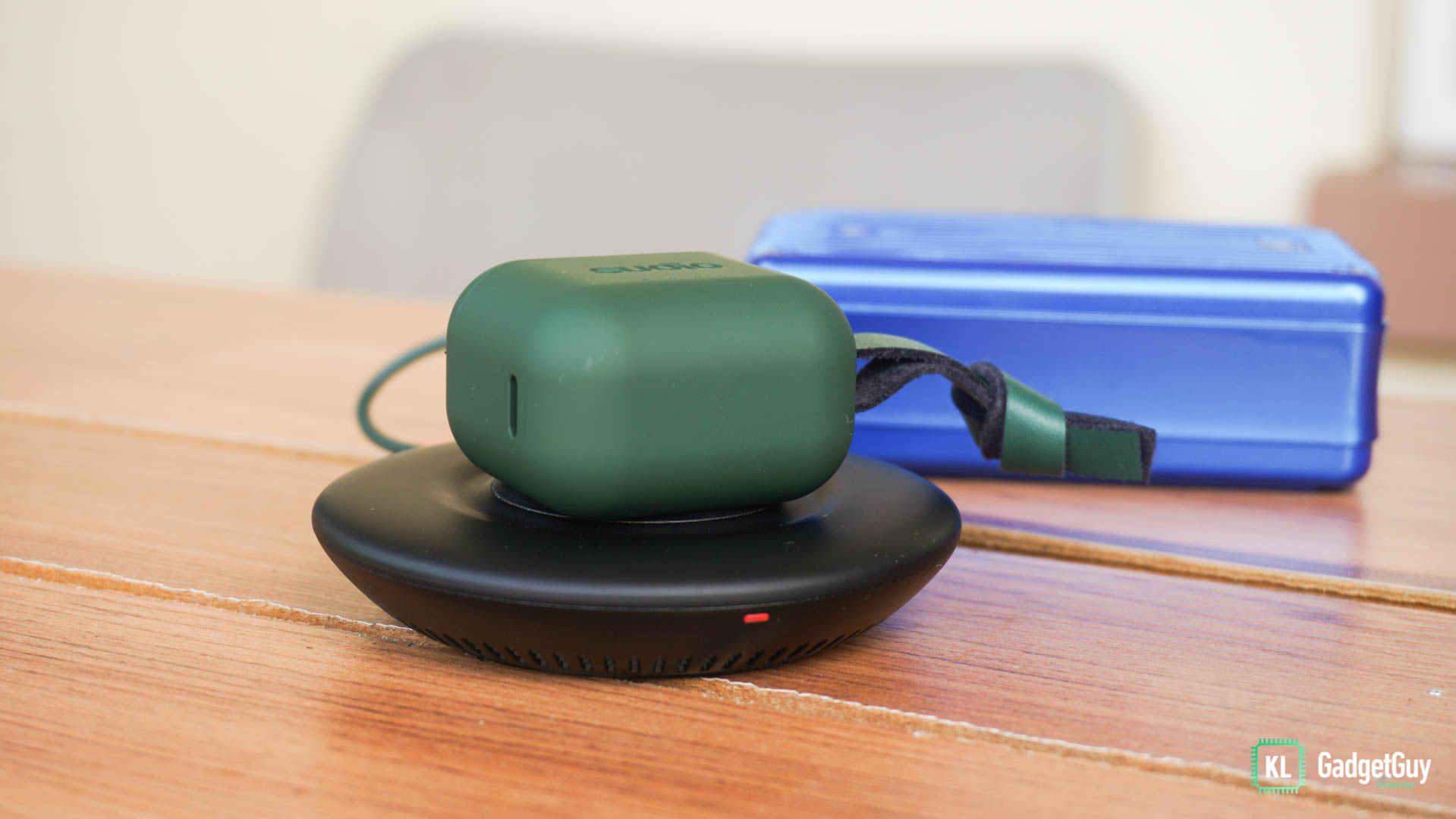 Battery life is accurate based on Sudio's claims, I managed to kill the ETT in 5 hours on a single session switching between ANC On and Off, the charging case will bring it back to life in an hour while offering up to five charges, while I was able to get about an extra hour of usage with a mere 15 minute charge, Sudio hasn't claimed any quick charge functionality for both the case and earbuds.
If there is an award that we would give the Sudio ETT, it would be the most beautiful and functional wireless earbuds, there's really nothing quite like it with IPX5 water resistance, active noise cancellation, transparency mode and wireless charging. At RM699, Sudio is offering the ETT in color options of Black, White, Green and Pink, you will also receive a complimentary 18 months warranty when you register within 3 months of purchase, which is an unbeatable value that many earbuds aren't able to offer.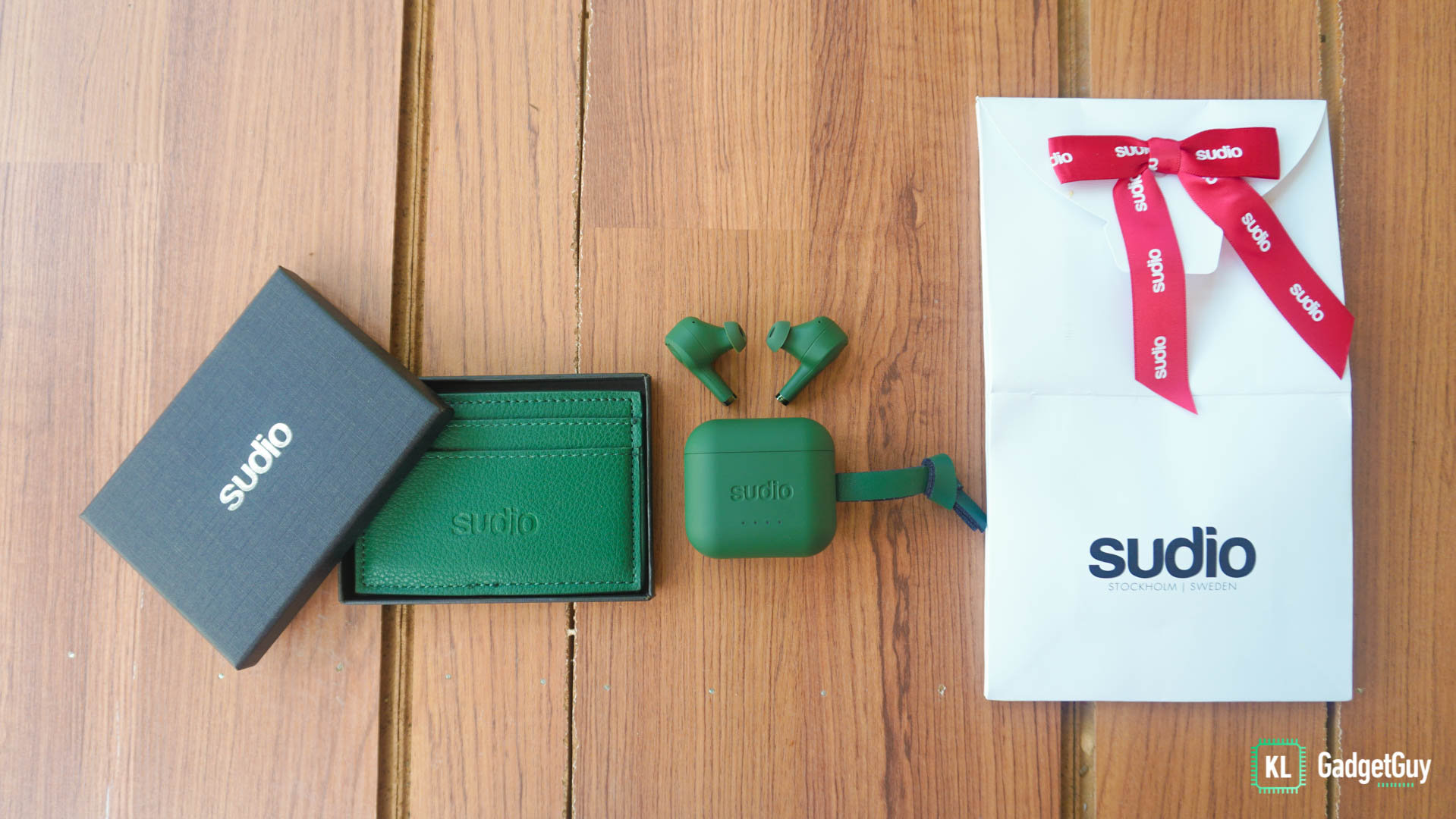 Lastly, Sudio is offering 15% off the Sudio ETT with the code 'ETT20' at the official Sudio online store, this will set you back with a RM105 discount and in conjunction with their Hari Raya promotion, customers will also receive a complimentary leather green card holder, a stylish tote bag, a gift wrapping and free shipping to Malaysia.
The Good
Looks better than any AirPods Pro alternatives
Very reliable Bluetooth connection
Decent sound quality
Battery life
Wireless charging
IPX5 water resistance
The Not so Good
Transparency mode could be better
Control buttons cannot be remapped
Secondary device pairing could be better