Spotify is finally introducing Spotify Stories to its users, but it's not for users to post their own stories.
Stories started from Snapchat and slowly expanded
It's understandable why platforms like Facebook, Instagram and Snapchat have 'Stories' for users to interact with each other, but Spotify is a streaming service that doesn't have any messaging features. 
Spotify stories only feature celebrities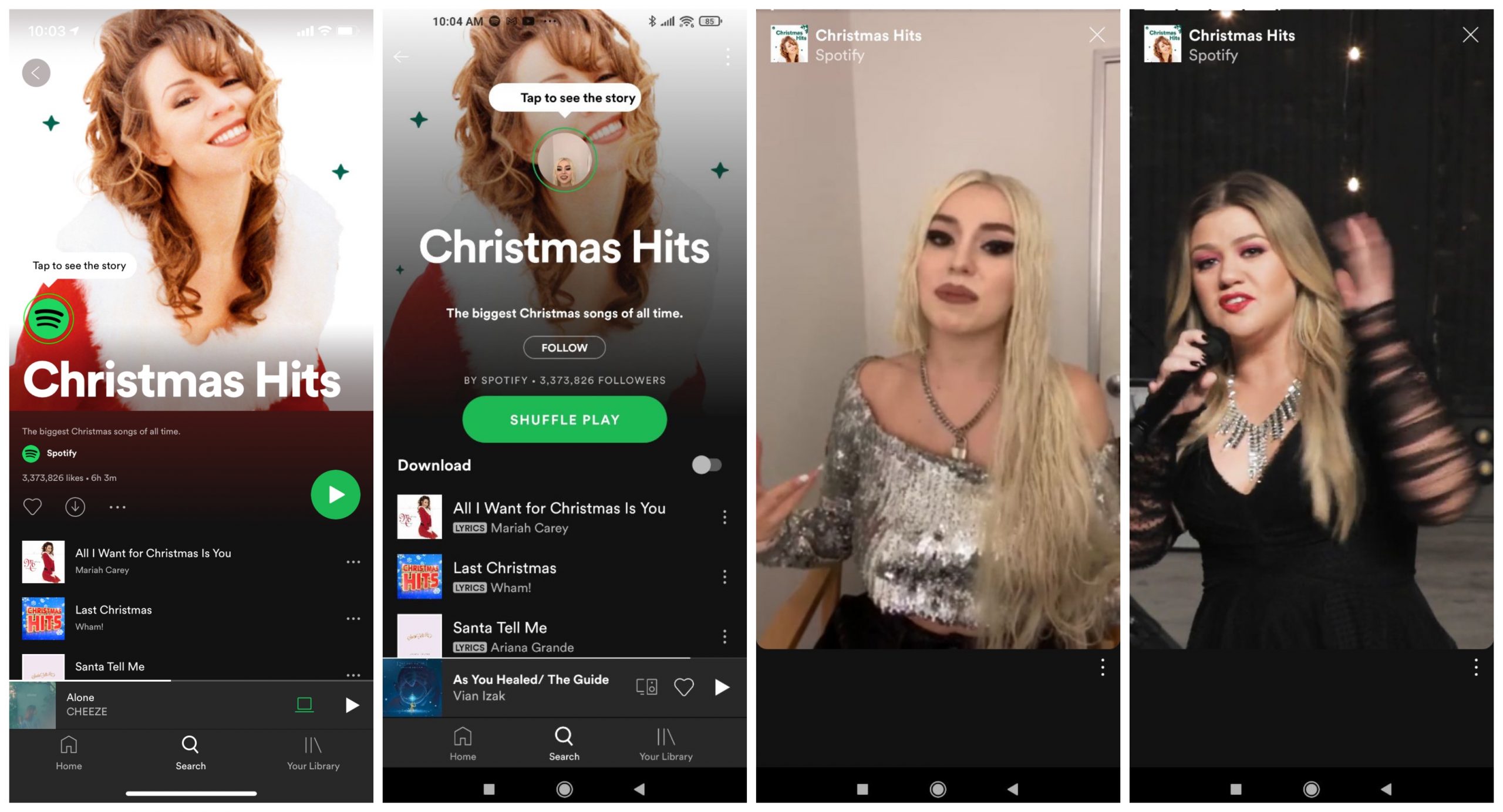 As pointed out by a Twitter user with the handle TmarTn, there's an option to "tap to see the story" if you search for Christmas Hits — a playlist made by Spotify. You'll get to watch different celebrities tell you their favourite Christmas music and just like Instagram Stories, you can navigate by tapping left or right.
However, you won't be able to react to or reply these stories. Spotify is probably only introducing this feature so celebrities can talk to their fans or make announcements.